This article is the first of its kind on FemMetal. We usually focus in our articles on either an interview with an artist, or a release which we review and interview a band member to talk about. Recently we've decided to start making two new types of articles. The second type will be revealed later, however, this type, the overview articles, is the category this article will fall under. We will talk about a band, its discography, with some interesting facts about them. We will try to include an interview with a member of these bands in most of these articles. What's special about this kind of articles is that we usually only feature bands with at least one female member. But in this category, all bands can be covered, and the interviewee won't always be a woman. It will be a Fem talking about Metal rather than talking about Fem in Metal. (Note: Jad will still make the interviews because the only question I could think of is "hey, how are you?".
Today the band we'll talk about is Fear of Domination. The article also includes an interview Sara Strömmer, the female vocals of the band. If you are already familiar with Fear of Domination, and just came her to read the interview with Sara, click here to scroll straight to the interview.
---
Overview
What is FEAR OF DOMINATION?
FoD is a Metal band from Finland. Now when you say 'metal' and then 'finland' most Metal fans would direct their thoughts towards Symphonic Metal that was made famous by Finland's Nightwish. However, FoD have a completely different approach to Metal music, with their alternative/industrial style. In fact, they are considered by many to be pioneers in the Industrial Metal scene in Finland.
Who is FEAR OF DOMINATION?
The band currently consists of two vocalist: Saku Solin and Sara Strömmer, guitarists Jan-Erik Kari and Johannes Niemi, bassist Lauri Ojanen, keyboardist Lasse Raelahti and drummer Miikki Kunttu.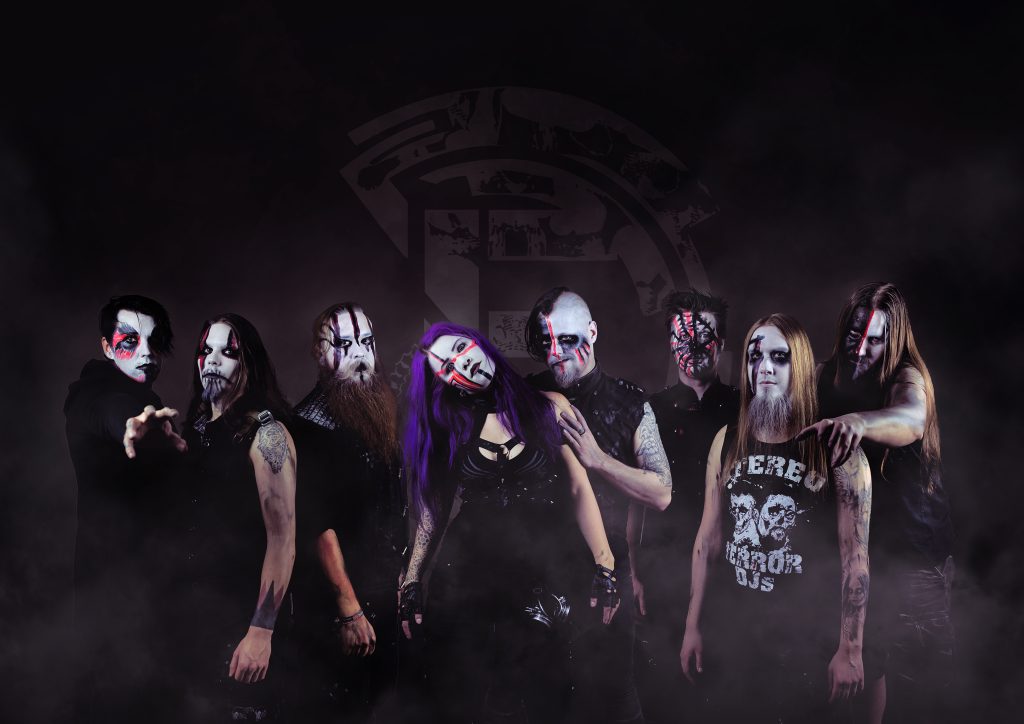 FEAR OF DOMINATION Discography
FoD has released five albums to the date. Call of Schizophrenia, the band's debut, was released in 2009, 3 years after their formation. It was followed in 2011 by their second full release, Create.Control.Exterminate. Their third album, Distorted Delusions, came in 2014. In 2016, their fourth album, Atlas was released.
| | |
| --- | --- |
| | |
| Call Of Schiszophrenia | Create.Control.Exterminate |
| 2009 | 2011 |
| | |
| --- | --- |
| | |
| Distorted Delusions | Atlas |
| 2014 | 2016 |
Metanoia
2018
The most recent album, Metanoia, was released in 2018. Metanoia was the first album to feature Sara Strömmer as a female vocalist.
The band's sound evolved positively along the years. Their first two releases can be described as 'good Industrial Metal albums', with probably much harsher vocals than other known Industrial Metal bands. But starting with the third album, you can start feeling the band's identity appearing more clearly. In their last album, Metanoia you can feel the band experimenting with alternative approaches, with preservation of the identity sound they have created. You can feel the music becoming more rich in different musical elements, creating a more exciting version of one already good sound.
The best way to feel this evolution in FoD's sound along with its discography is to compare the 2009 version of the single Call of Schizophrenia with the 2019 one. Find links to both below.
You can also feel a great change in their latest single, Dead Weight.
Facts & Milestones
The band's most played track on Spotify is The Bad Touch with more than 1.2M plays so far. Second comes their self-titled track from their very first album.
On YouTube, the music video for Sick and Beautiful, from the band's latest album, is the most viewed FoD-related video, exceeding 2.7 million views.
FoD was formed in 2006, the same year the bands Ghost, Asking Alexandria, and In This Moment were formed, Fear Factory was disbanded and System of a Down went on hiatus.
---
Before Sara Strömmer joined Fear of Domination, her position in the line-up was held my guest musicians. However, her influence earned her a permanent place in the band's line-up. You can picture that as someone being recruited for a free-lance job at a company and then being taken for a full-time job after their work proves essential for the company. That's how awesome Sara is!
Here is the interview Jad had with Sara Strömmer, vocalist of Fear of Domination.
Interview
| | |
| --- | --- |
| Hello Sara! How are you and the other members of Fear of Domination? | |
| | |
| --- | --- |
| | Hi Jad! First of all thank you for this interview and I hope you are doing good too! This spring has been really "interesting" due to the coronavirus. Personally I took a small setback with my business as a vocal coach since most of my customers "vanished" from singing lessons. I was lucky enough to teach singing via Skype so that helped to some extent. All of our gigs with Fear of Domination were cancelled and we are really hoping that the gigs we still have in August are NOT cancelled! Despite the corona the band has been able to gather at our studio for rehearsals and composing the new album. We have been busy bees especially with Saku while recording new vocals for the upcoming album! So all in all we are doing good considering the circumstances! |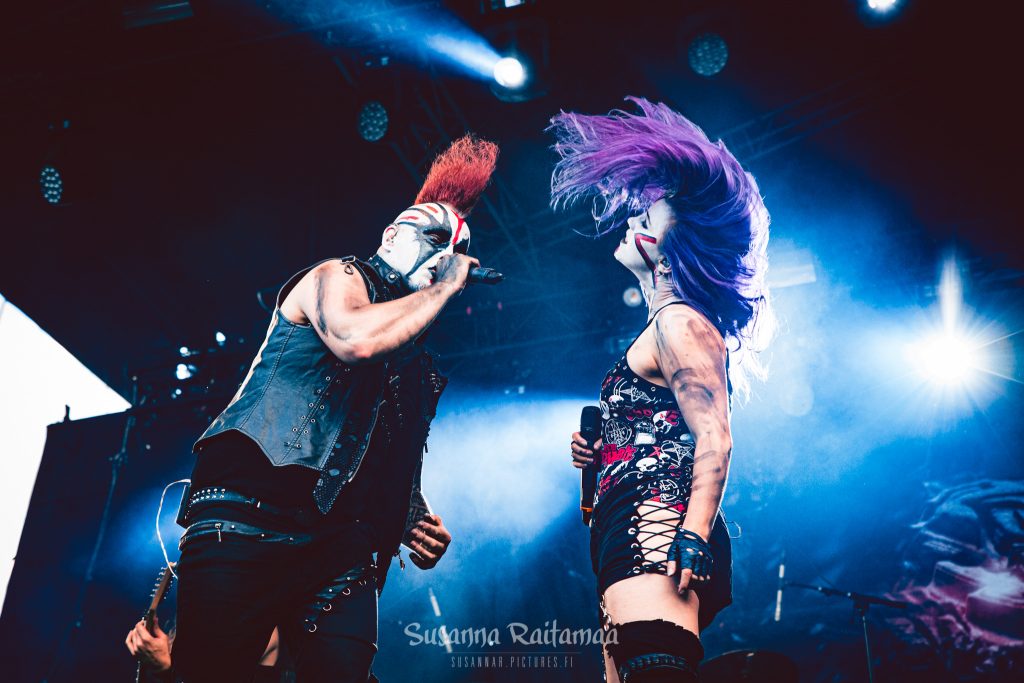 | | |
| --- | --- |
| You joined Fear of Domination in 2017 and released an album with them. How has the experience been so far? | |
| | |
| --- | --- |
| | After joining Fear of Domination I ended up having an amazing group of people around me. FoD has so much potential with its strong DIY mentality and hard working crew. I have learned so many new things about band life and I couldn't be more privileged. However I had a time when I struggled a bit with myself as a singer and a performer, since I had never been on big stages before FoD. It's quite a huge change to go from snotty bars with five people in the audience to perform on huge stages to hundreds of people. And they all suddenly know your name. Insane. |
| | |
| --- | --- |
| The band's bio describes your addition to the lineup as an "insane and fruitful coalition", so obviously your talent added a lot to the band's already wonderful sound. What has joining Fear of Domination added to your experience as a vocalist and musician? | |
| | |
| --- | --- |
| | A fun fact is that I didn't do harsh distorted vocals before FoD. I even started in FoD by singing only clean vocals, but gradually I ended up adding more distorted vocals to my repertoire. So nowadays we can divide the vocal parts with Saku anyway we want to since both are able to do clean and harsh vocals. Being a member in FoD has definitely been a huge step for me to develop my skills as a vocalist, a musician and a performer. In our latest album "Metanoia" I composed most of my own vocal melodies and harmonies. Saku has helped me to understand better how to use the distorted vocals since he has done them for the past 15 years. On the upcoming album we are making, I have tried to give more room for both our diverse vocal skills and the result has been really positively surprising! Keeping an open mind is the key for new exciting things to happen! |
| | |
| --- | --- |
| Fear of Domination's last album, and your first with the band, 'Metanoia', was released more than 2 years ago. How do you feel about the reception that album received since its release? | |
| | |
| --- | --- |
| | The feedback was actually quite good and the most interesting part is that even after these past two years we still have new fans that have just discovered the album "Metanoia". Usually we get messages from fans in social media where they are so surprised that why haven't they found us earlier. We also did a music video from the song "Sick and Beautiful" and it has almost 3 million views on YouTube! That's really something! |
| | |
| --- | --- |
| You also re-released a new version of 'Call of Schizophrenia' in 2019 with a slightly different style than the one the fans were used to. What do you believe is the importance of musicians being progressive in their style of music and always looking for change and improvement?  | |
| | |
| --- | --- |
| | For us releasing the 2019 version of "Call of Schizophrenia" was a natural choice since the song turned 10 years. We also realised how far we had come as a band. Over 14 years of FoD has changed us as musicians and as a band since the line up has changed too. All the changes that you can hear in our previous albums have happened naturally since music is an endless field for learning. In that sense it's good to have an open mind for learning new things so that you are able to express yourself as an artist. If you don't leave any room for new ideas you might get stuck and not be able to create anything new.  |
| | |
| --- | --- |
| Are you planning for a new album release any time soon? | |
| | |
| --- | --- |
| | We have all the songs done for our sixth album but corona messed up some plans we had in mind. Usually after releasing an album it would be nice to have a tour or gigs but at the moment the gig field is very uncertain. So we will see what happens and hopefully a new album will be released in 2021!  |
| | |
| --- | --- |
| During the COVID-19 pandemic that recently affected and still affects the whole world, most shows and concerts around the world halted. And you expressed in one of your posts on Instagram how you miss live performances. What is the thing you miss most about singing to a live audience? | |
| | |
| --- | --- |
| | Well you said it! I miss singing and performing in front of an audience with the whole band. Nothing compares to that feeling when you are on stage in sync with the band and feeling the energy from the audience! |
| | |
| --- | --- |
| What bands did you grow up listening to and which of these acts influenced you to take a professional career in music? | |
| | |
| --- | --- |
| | I grew up listening to all sorts of music from pop, rock, metal to classical music. So there were everything from ABBA, George Michael, Led Zeppelin, Pandora, Spice Girls and some Finnish artists. As a little girl I also had a dream to become a famous singer and I got my main influences from singers like Whitney Houston. In metal and rock I got my influences from bands like Linkin Park, Velcra, Halestorm and Paramore. Music and singing have also given me so much meaning in life so that has had an affect on my choices in life. Those choices led me to dedicate my time to singing and music, hence end up building a career in music. |
| | |
| --- | --- |
| Many people have an album or song they always go to when they're upset or having a decision to make or just bored. Do you have this album or song that you keep going back to? | |
| | |
| --- | --- |
| | I love jogging and bicycling while listening to Deadmau5 or other electro synth music, so that's my choice of music.  |
| | |
| --- | --- |
| Have you ever been treated in a sexist way? How would you deal with racism and what advice do you give women around the world who face discrimination every day? | |
| | |
| --- | --- |
| | Yes, I have experienced sexism in personal life as well as an artist. There was a time when I took sexist comments or behaviour personally but I learnt to respect myself so that I was able to overlook that kind of behaviour. That also led me to understand the fact that if someone wants to make negative assumptions about me without really knowing me then it's their own fault. I believe in equality, love and respect. I don't want to spend my energy on negative stuff or people because it doesn't make me any happier. I think I'm very privileged to live my life and be able to express myself so freely. I know that for some people that's not a thing you can take for granted. To those people I would like to say that you always have a choice to do things differently although it might sometimes seem hopeless. Don't settle if you are not feeling safe, loved and happy. We have only this one life, so make the most of it.  |
| | |
| --- | --- |
| If you had the power to erase one and only world problem, hunger, racism, or any other of these problems, which of these problems would you get rid of? | |
| | |
| --- | --- |
| | I believe that all the good and bad things exist for a reason and there exists a causality between them. Removing one problem won't fix anything and might be a cause for a new problem. It is our own mindset that we need to fix. Why do we spend our energy on negative things when we could add more tolerance, awareness, love and patience? |
Very interesting point of view!
Aside from music, what other hobbies and activities do you enjoy doing?
| | |
| --- | --- |
| | Not much haha… For real, I love to spend time meditating, walking in nature, taking care of my avocado trees and doing sports. And of course my favorite time is to watch Sons of Anarchy with my husband. |
| | |
| --- | --- |
| Thank you for the interview Sara! Good luck for you and your bands in all your future plans and projects.  | |
| | |
| --- | --- |
| | Thank you Jad for this interview and all the best for you!  |
---
Follow Fear of Domination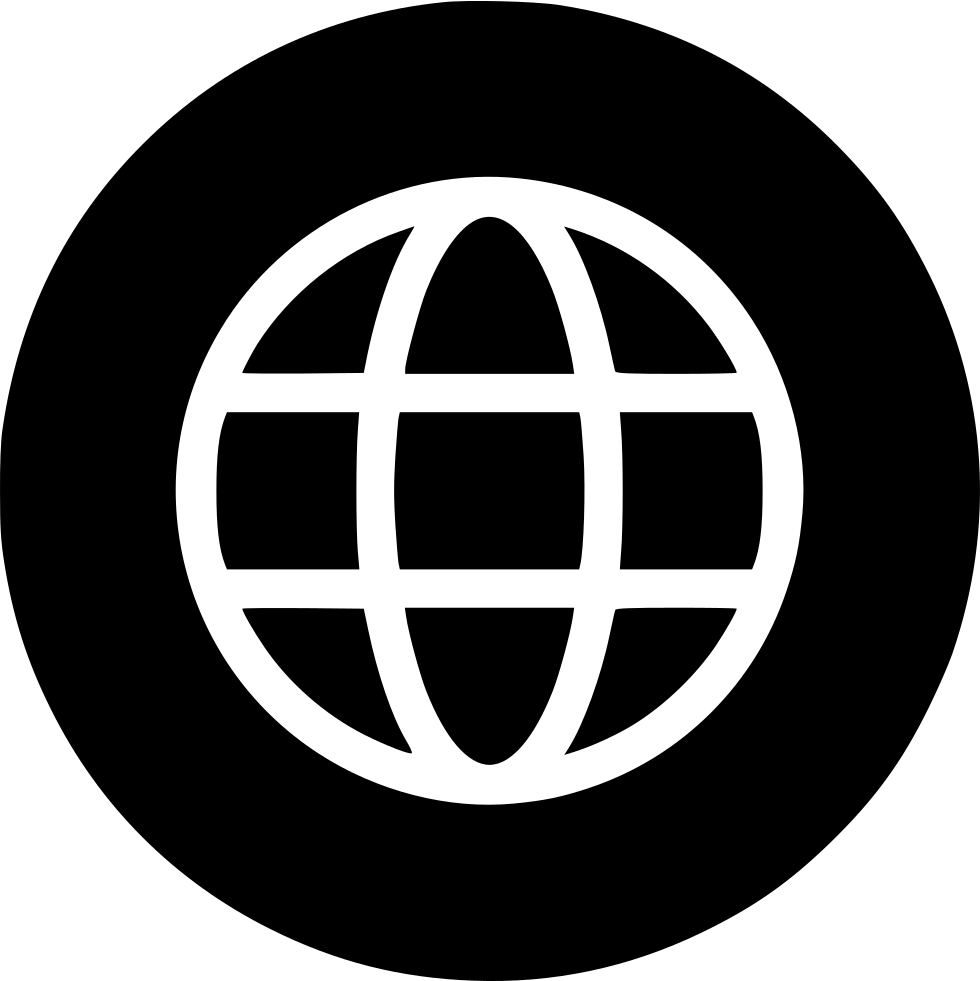 ---