Due to the onset of the Russian invasion of Ukraine on February 24th, 2022, FemMetal has made the decision to block coverage of musicians from Russia and Belarus, unless those musicians publicly denounce the war and have consistently demonstrated their support for the Ukrainian people during their struggles. This article is the first to cover Russian musicians since the invasion, and it aims to acknowledge and honour a band that bravely stood up against the war.
Imperial Age is a Symphonic Metal band founded in 2012 by Alexander Osipov and Jane Odintsova. The band, which also features Anna Moiseeva, have released three studio albums to date, the latest being "New World" in 2022.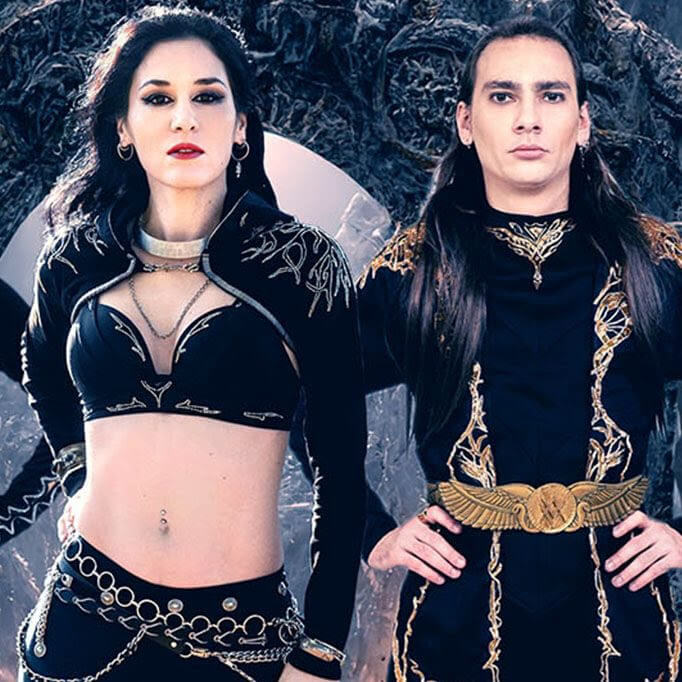 From the very first day of the invasion, Imperial Age protested against the war publically and later made a huge stand when the founders moved to Turkey, where they have been based since. Although this move resulted in significant financial losses for Imperial Age, the band believed it was a small sacrifice to make to uphold their principles and condemn the wrongdoing committed by the Putin regime in Ukraine. Their sacrifice was awarded through the great support shown by their global fanbase, while the Arts Council England recently recognised them as "Exceptional Talents".
Imperial Age now aim to relocate to the UK and have set up a crowdfunding campaign for their purpose. You can help them by visiting this link.
Martin Luther King Jr says: "In the end, we will remember not the words of our enemies, but the silence of our friends." These words will definitely not be the case for the fans of Imperial Age, as these talented musicians made a great stand, not only by their resounding words but also by courageous actions, in protest against what they and the majority of the world believe to be wrong. Their courage, like their music, is pure metal. Standing up against injustice, speaking out against violence and wrongdoings, and acting against fear is what the soul of Heavy Metal is truly about, and Imperial Age are the perfect representation of these standards.
While making their stand, Imperial Age still created beautiful music. They released the album "New World" in 2022, as mentioned earlier, and released a new music video for "Shackles of Gold" a couple of weeks ago. Check it out below.
Featured photo by Artur Tarczewski