It's currently -7 °C (19.4 °F) in Saint Petersburg, Russia as I'm writing this. However, it was much hotter than that near Fallcie when they were recording their album, 'Born Again'. That album was forged from fire and wrath, full of concepts, turning on riffs and majestic growls. The young independent Nu-Metal band compels the mind to head bang and dance on some songs, and sit back and enjoy on others.
Below is FemMetal's review of Fallcie's new album, "Born Again", that was released on the 8th of October 2018 and an interview with Fallcie's vocalist, Valentina Lavrinenko. You can jump straight to the interview by clicking here.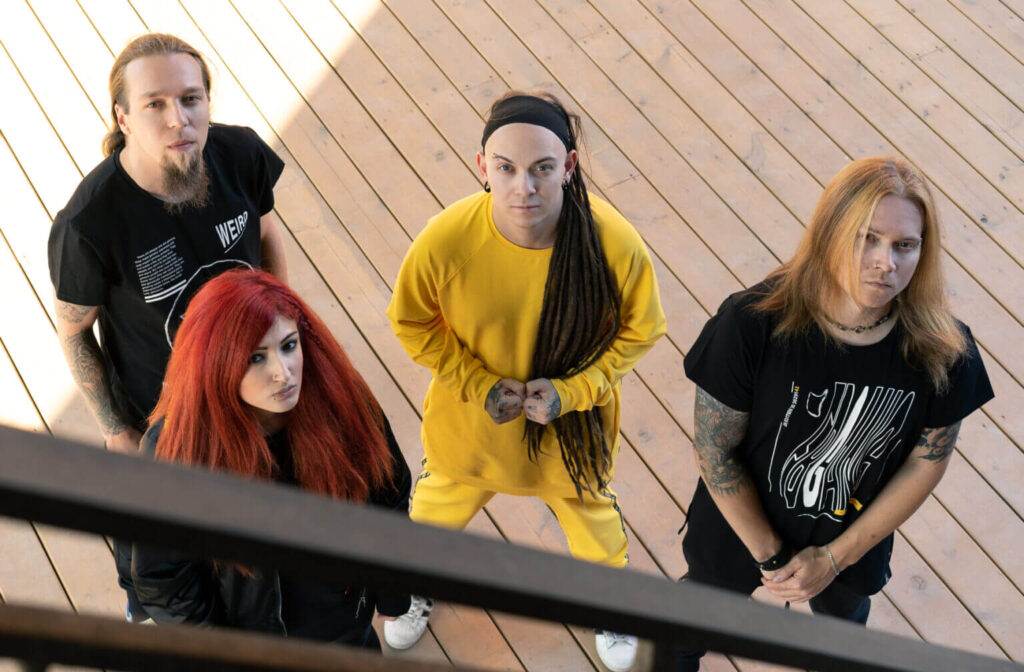 'Born Again' Album Review
Music
The music in 'Born Again' is quite remarkable. The album is full of great riffs, remarkable bridges, and good beats. Although the album lacks guitar solos, the variation in speed and melody makes the album's music great. The music on the tracks The Pulse of Fallcie, Rock'n'rolla, and Where the Journey Ends were my favourite.
Lyrics
All the songs on 'Born Again' carry at least one message in their lyrics. The themes are the way we love them most, dark and deep. Probably the least significant song, lyrics-wise, is Rock'n'rolla. However its rebellious sound and feel keep the vibes going.
Production
'Born Again' does not knock doors. It kicks the door and thrashes in with the fast and brutal song, 'The Pulse of Fallcie'. A thing I loved about this album and this band is their freedom. They write music that defines them rather than letting their genre define their music. The performance of Valentina Lavrinenko is breathtaking whether it was in her clean vocals or growls. She literally carried on the job of two vocalists especially on songs like Nebula and Voice of Decay, where she remarkably shifts between her two sounds.
Cover Art
In my opinion, the best cover art in 2018. I bow down to the artist who made it (Federico Bossinga). Sticks to the mind and provides a visual mental appetizer for the album.
Ratings
| | | |
| --- | --- | --- |
| Music | 🌟🌟🌟🌟 | 7/10 |
| Lyrics | 🌟🌟🌟🌟🌟 | 9/10 |
| Production | 🌟🌟🌟🌟 | 8/10 |
| Cover Art | 🌟🌟🌟🌟🌟 | 10/10 |
| Total | 🌟🌟🌟🌟 | 8/10 |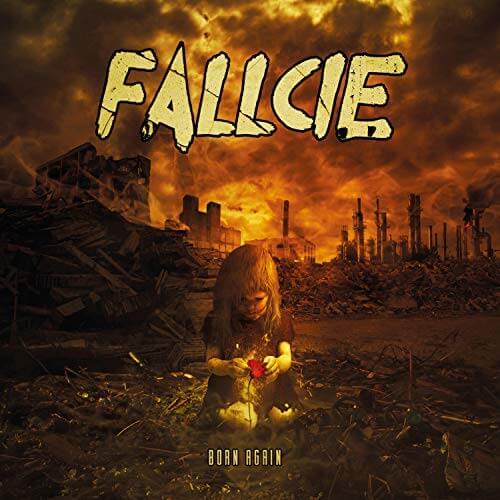 ---
Interview with Valentina Lavrinenko
We spoke with Valentina Lavrinenko about her experience in the band and the metal scene. We would like to thank Alexander Korsak, the guitarist of Fallcie for translating the questions and answers back and forth.
Mirk: Hello! Thank you for taking this interview. It's always a pleasure to talk with talented artists. So you're a new band. Your Facebook says since 2017. Tell us a bit about you. How did you guys meet and decide to form a band?
Valentina: In fact, in 2017 the band changed its name from NU-NATION after another female singer joined the band. I knew NU-NATION since 2010, but never thought I will play with them. As I joined Fallcie in the beginning of summer 2018 the guys had some new songs, but almost no vocal lines. So I started to work hard on the songs. I only had a month to compose and finalize everything. As a result we released the 'Born Again' album, so you can decide if I succeeded or not.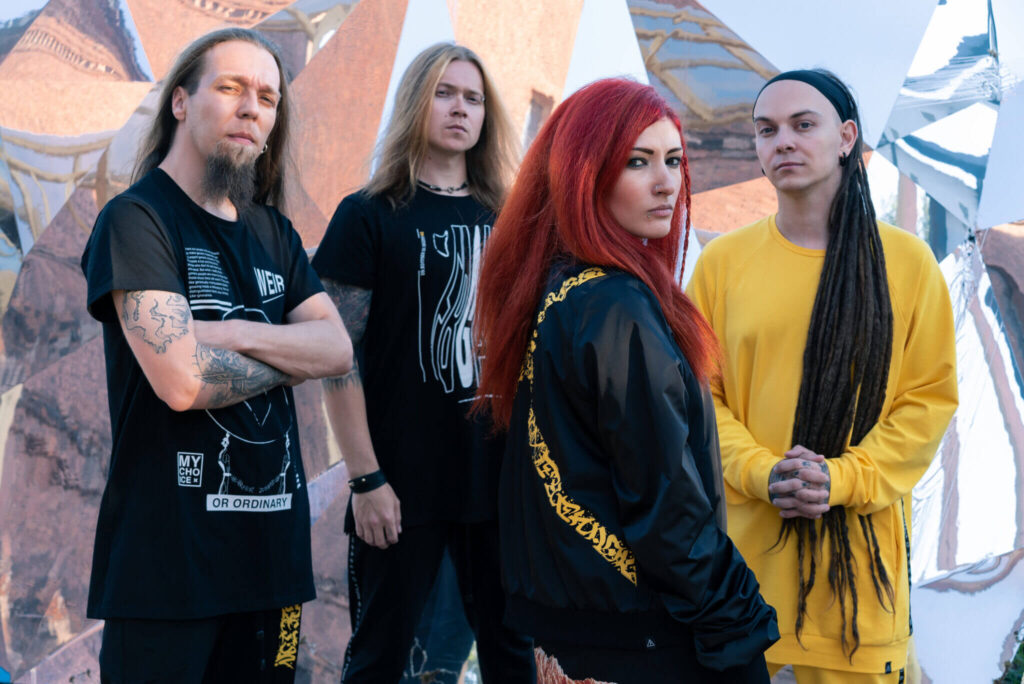 Mirk: That's truly amazing! Some bands wait for years to have a debut album. Congratulations! The songs I listened to so far are amazing. How was the writing process? Did you write as a band?
Valentina: When I joined the band, the instruments were already recorded. So I had a serious work to do and it seemed impossible. But I was more than inspired by the music! It helped me to finish everything in time. As for the process, usually our guitar player brings the main idea and instrumental melodies, the drummer and bassist take care of their lines, and vocal lines are totally my job. If I like the music, vocal lines are born in my head on their own, and if I hear the music and don't like it, I can't compose anything at all.
Mirk: Yes and I can say you've done an amazing job! What bands or musicians got you into that style of music?
Valentina: My favourites in metal music are Slipknot, Jinjer, Arch Enemy, Korn, and The Agonist.
Mirk: I've seen some videos on YouTube, you're an amazing live band. And you've already had a tour. How was the tour and how did it feel to perform in front of a crowd?
Valentina: The tour was really great! The audience was very cool, even when there was not many people in the crowd we played with a pleasure because of a very warm support. There also were some bad accidents. For example, I got a very serious flu and lost my voice, so the guys had to play instrumental sets. But in general I have to say that I more than liked travelling and playing every day, and I'm really looking forward for the next tour.
Mirk: I hope you pass my Lebanon in your next tour! What are your plans for 2019? Any other music videos? Or live tours?
Valentina: In 2019 one more video for a song from Born Again album is going to be released. Also we have plans to release a new single, and of course there's a spring tour arranged for May-June!
Mirk: Recently the metal scene had a rise in the number of female fronted bands. In your opinion, how does Fallcie stand out and what makes it special?
Valentina: I think that our melodies make our band special. We mix very aggressive and brutal music with melodic vocal parts and choruses. Yes, I know you can say that every second female fronted metal band does the same, but our melodies are special and more than cool. And the music is so brutal and hi-speed, with a lot of blast beats, breakdowns, etc, although we aren't a Death Metal or a Death-core band with only extreme vocals going on and on, as I use a lot of clean vocals in our songs.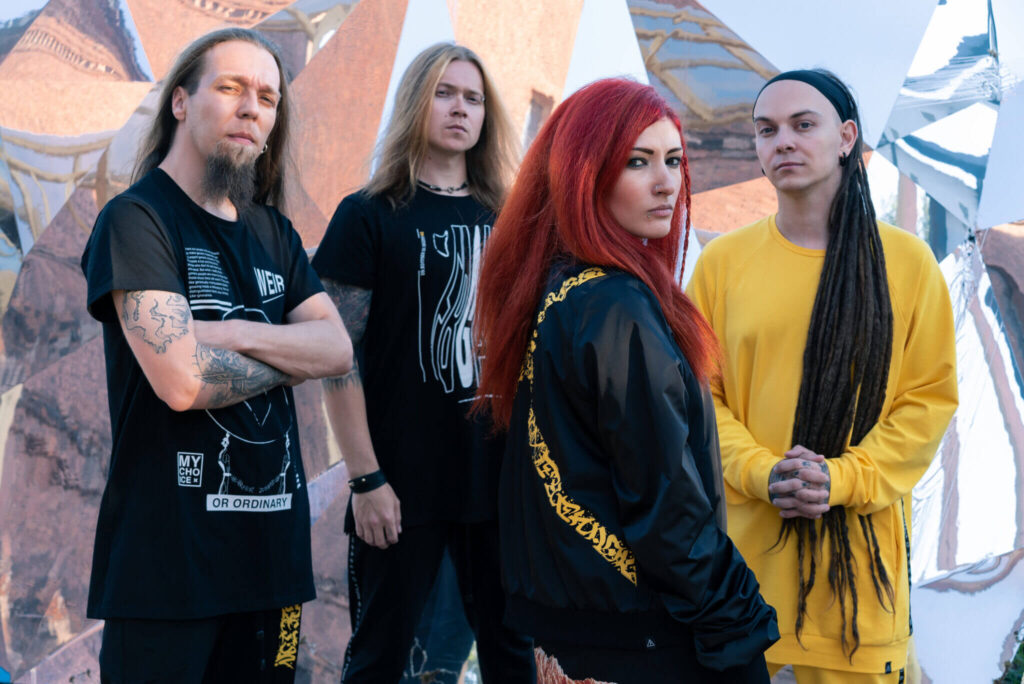 Mirk: Outside music, what other interests do you have?
Valentina: I help homeless cats. I take them from the streets and search for new homes for them. While searching, I take care of them – bring them to a doctor, vaccinate, and so on. Sometimes I even can't let some of them go, so some stay at my place and still live there.
Mirk: That's very nice of you. Thank you for the interview and thank you Alexander for translating back and forth!
Valentina: Thank you for the interesting questions!

---
Follow Fallcie on social media.