FemMetal Awards is an annual event hosted on FemMetal that honours Metal and Rock musicians who have been active throughout the previous year.
The award polls are carried out during the first half of December of each year with the results announced during the final 10 days of each year. 
The Temple
The FemMetal 2023 Hall of Fame
FemMetal Awards News and Reports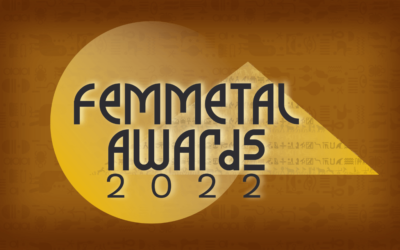 FemMetal Awards 2022 gave us the chance to honour musicians in the Rock and Metal genre that have been brilliant last year. The nominees and the winners have all made our past year better with their contributions to our entertainment and musical enlightenment. This...