Pentastone is a new band from Darmstadt, Germany. The members are in their early twenties and are extremely talented with a great passion for music that you can see in their eyes. I mean… just look at them!
The alternative rockers released an EP entitled 'Poisoned Mind' in the end of 2018 with 5 songs. The EP showcased Pentastone's great potential and talent and made many music lovers (including me) thirsty for a full record of that same stuff. If you haven't listened to Poisoned Mind yet, do it.
We recently had the chance to talk with Luisa Knauß, the vocalist of Pentastone. We talked about their music and other things.
Interview with Luisa Knauß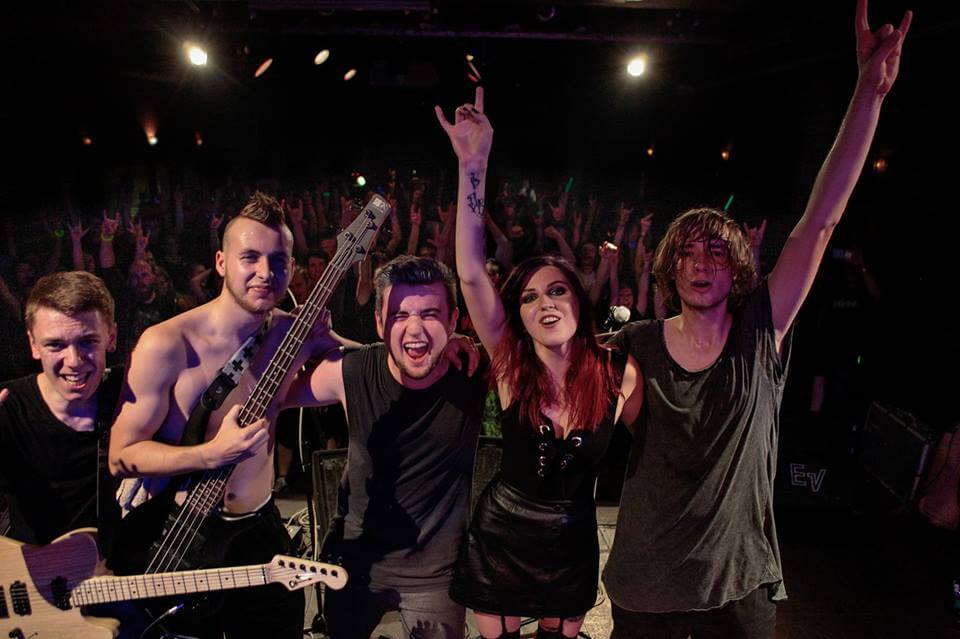 Mirk: Hello Luisa! Thank you for taking the interview. How are you doing today?
Luisa: I'm doing very well because there are no more exams right now which is great! 😀
Mirk: That's great! I hate exams. So you're the lead singer of Pentastone, a brand new band. Can you tell us a bit about yourself and your band?
Luisa: We're a female-fronted alt-rock band from Germany and we released our first EP last June. 🤘
We like to mix up genres like Metal, Punk and Rock and we're all friends from the same town. 😀 I've been writing songs for a very long time now and it means everything to me. Apart from singing in a band, I also study the German Language and Sociology. 😀
Mirk: You're from Germany. It's a country with one of the largest metal fan bases. And it's also one of the countries with most number of bands. I read somewhere before that for every 100,000 German there are 10 metal bands, and probably the number is greater now. How does that background make you feel? And what German bands influenced you the most?
Luisa: First of all, I really appreciate the metal and alternative community here in Germany. It's nice to know that there is an audience and many people who share the same passion as we do. It's really hard to tell which German band influenced us because we really try to just do our thing because we want to sound unique. However, I really love Rammstein and I also like to listen to Caliban or Itchy. 🤘
Mirk: And what bands influence you from the rest of the world?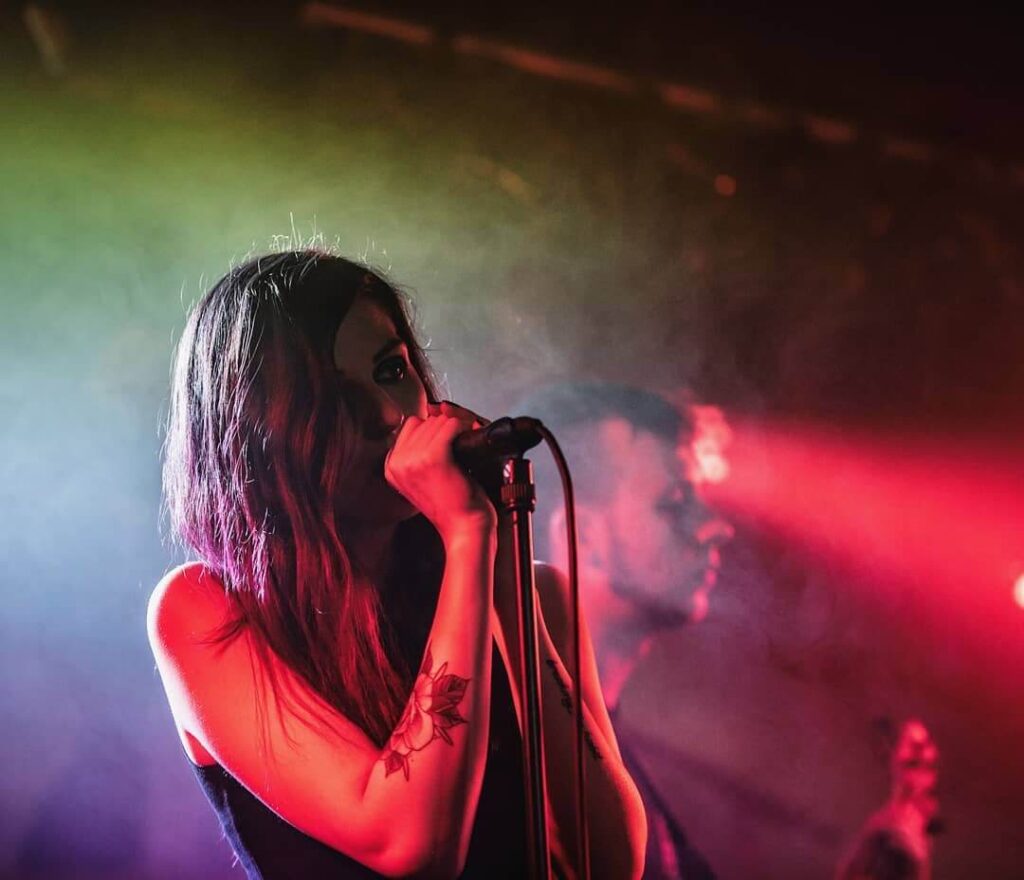 Luisa: Linkin Park is definitely the most important band for me. They got me into Rock and Metal music and they helped me get through some hard times. They will forever have a huge place in my heart. RIP Chester. Also because of Chester I really wanted to learn how to scream! Besides that, I absolutely love System of a Down, Limp Bizkit, The Pretty Reckless and In this Moment!
Mirk: These are all amazing bands! While listening to your EP I loved how you can sing in many different tones. You can go from soft to really aggressive and you can even scream. What do YOU think is the thing that
makes Pentastone a special band?
Luisa: I think what makes us special is that we really don't fit into any genre and that we just write our songs without wanting to sound like another band. We don't fit in and that's okay, because who really does?
Mirk: What are your future plans after this EP? Any new music videos or a full length album?
Luisa: I actually just came back from the studio. We're recording another EP right now. I can't say anything about the release but there will be new music in 2019 and of course more music videos. We're also planning another tour for 2019.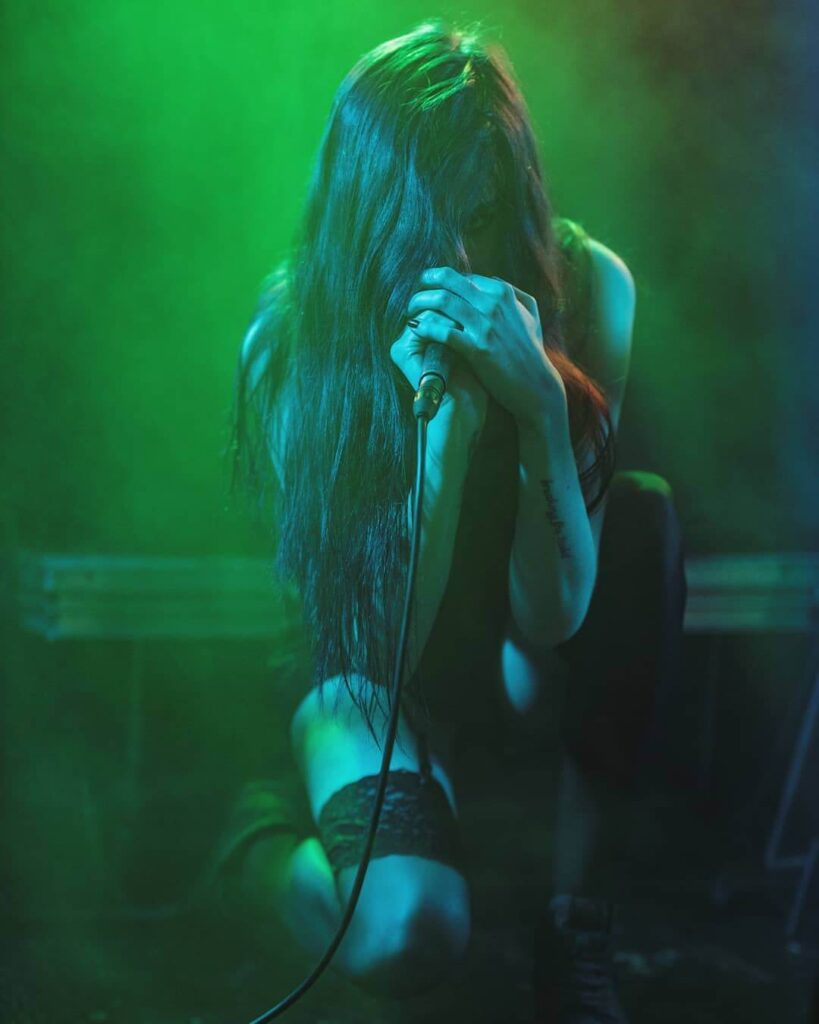 Mirk: That's amazing. Music is a great way to deliver messages about causes you believe in. And when you get more and more famous you will get more and more followers on social media and more "power" to make your voice heard. What messages and causes do you mostly want to use this "power" to promote?
Luisa: That's a really interesting question. When I write I don't think about the message first, the message develops in the process. What's most important to me is that I want people to feel like they can relate to the words and that they can feel that they are not alone. Life can be tough but we're not alone and we all can make it.
Mirk: So true! What song in your EP was your favourite?
Luisa: My favourite song is probably Lost in Reality right after Hurricane.

Mirk: Finally, and outside music, what are some things you like to do as hobbies?
Luisa: I love to draw, paint and read. I have three cats which mean everything to me and of course, I also love to hang out with my friends and bandmates.
Mirk: That's fun! Thank you Luisa for this interview and I wish Pentastone all the luck in your future work!
Luisa: Thank you so much for having me! I wish you all the best.
---
Follow Pentastone on social media