Before I begin this article, allow me to include a fair and serious warning here: Listening to this band may cause addiction. I've listened to their song Apocalypse and then listened to it again the next day. I've been listening to it almost every single day! I kept telling myself I can stop anytime I want. BUT I CAN'T!
Now to the more serious matter, Mardelas is a Metal band from Japan who has recently a new EP back in 2019, entitled 'Ground Zero'. Rebecca, Betty, and myself had the pleasure to listen to and write a review for the EP.
We also had the wonderful chance of chatting with the band's vocalist, Marina, and take the interview below. Click here to jump straight to the interview.
---
Review
'Ground Zero' is not one of those EPs were bands release a set of songs that are not good enough to make it to an album. It is an EP that has the feel of an entity.
It opens up with a one and a half minute instrumental intro entitled Time of Tribulation. The intro sets the mood right with its cinematic sound and orchestral-taste feeling.
The orchestra suddenly turns into a harsher guitar riff as the first song in the EP, and the aforementioned addictive song Apocalypse, begins. The song is a 5 minutes 21 seconds collection of fast riffs, sick beats and beautiful vocals. Some great solos are displayed throughout the album, and two of these is on Apocalypse.
The next song is Cleopetra. It opens up with conceptual theme-related tune, then the rocking greatness begins again. Like its predecessor, the third track of the album collects massive guitar sounds and beats, with even better vocals as Marina keeps shining.
Next comes Outsider with a tasty opening riff. What I loved about Outside is how it falls out of the path the EP was taking in the first two songs. Yet with all the variables, the quality and strength of the music remains the same. I have to say that I loved how the Japanese band used synthesizers in a way that doesn't create a layer above the Metal music, but in a way that kept the sound homogeneous. Some might complain about that, but in my opinion, what matters is getting a heavy sound that you'd enjoy listening to, no matter if the source of the sound is a guitar or a keyboard or a Greek goddess playing the harp. Of course, the sounds of guitars remain a key factor of Metal music, and Mardelas did a great job with that. The following song, Redline proves that.
The final song on the EP comes with a great difference to the rest, as the music becomes slower and the vocals carrying more emotions. The "soothing" ending of the EP creates a perfect finale for a good record adventure.
We recommend 'Ground Zero' for all Metal fans!
---
Ratings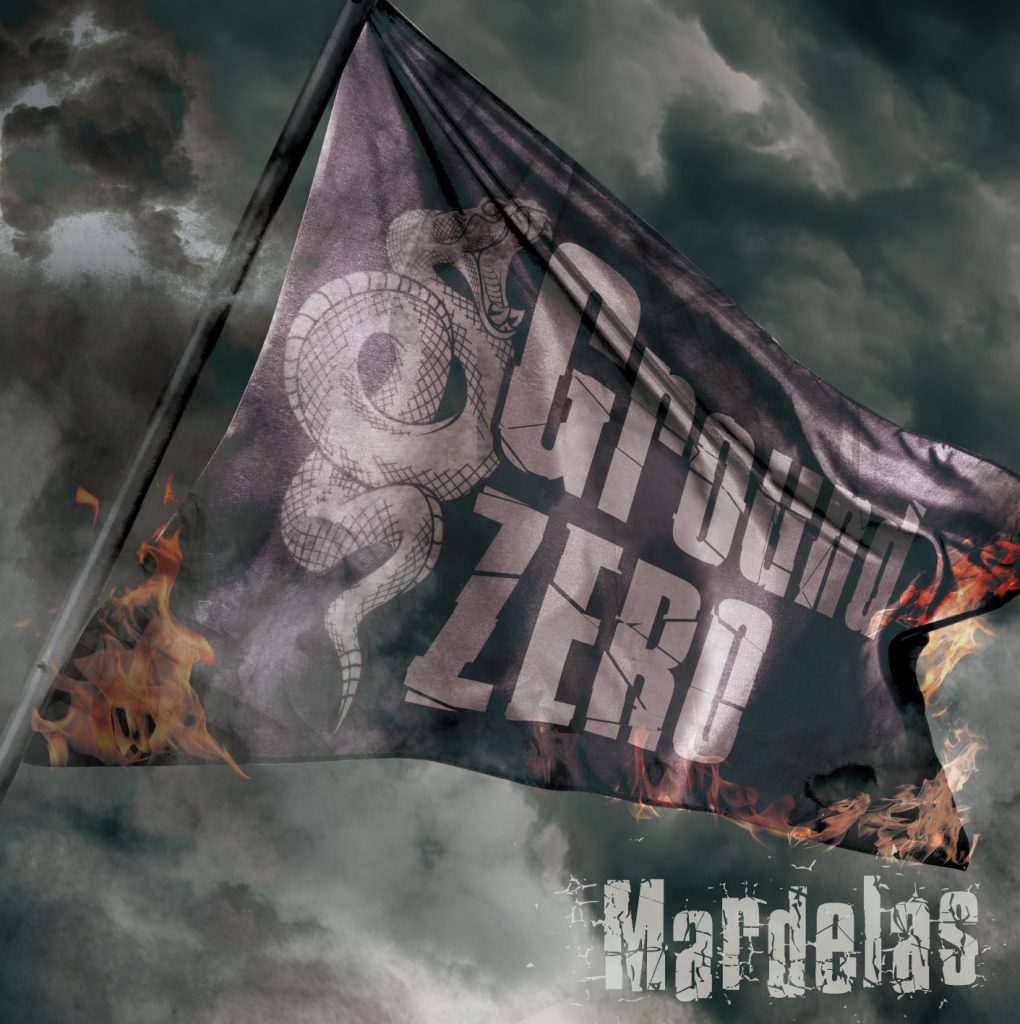 The FemMetal Team has given the album the following rates:
| | | | |
| --- | --- | --- | --- |
| | Betty | | 7.0/8 |
| | Mirk | | 6.5/8 |
| | Rebecca | | 6.0/8 |
Thanks for our friend Mio for the help and tips with the lyrics ranking. Total score is out of 8 however since we didn't include most of the lyrics ranking factors into the score.
---
Interview
We talked with Marina about her music, her band's EP and many other things! Hope you enjoy this interview!
| | |
| --- | --- |
| Hello Marina! How are you and the other members of Mardelas today? | |
| | |
| --- | --- |
| | I and the band are doing good. We hope everyone reading this is also keeping safe and healthy during these times. |
| | |
| --- | --- |
| First, I'd like to congratulate myself. You're the first band from Asia I feature on FemMetal. Would you like to start by telling our readers who haven't got the chance to hear your music yet a bit about Mardelas? | |
| | |
| --- | --- |
| | I'd say that Mardelas is a female-fronted fiery, yet melodic J-ROCK/HR/HM band from Tokyo. |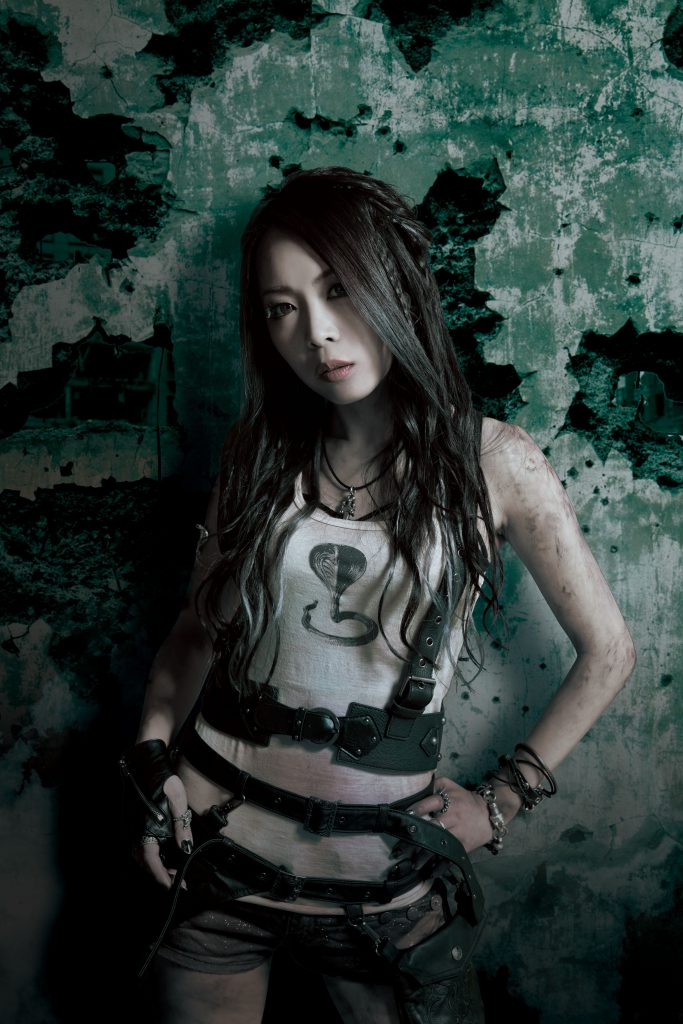 | | |
| --- | --- |
| I really enjoyed listening to your EP, 'Ground Zero'. It has such a unique sound. How would you describe your musical sound? | |
| | |
| --- | --- |
| | First, thanks so much for enjoying our EP. Actually, to me, our previous 3 albums all have a different sound but stays within the Metal genre. Our EP "Ground Zero" takes us back to our original Metal roots but this time we've added a special guest keyboardist "Mao". This was our first time deciding to record with a keyboardist. I'm very happy with the outcome of the EP. |
In order to talk more about 'Ground Zero' we're going to play a game. I'm going to tell you a task and you have to pick one song from the EP to take on that task. Ready?

Which song from 'Ground Zero' would you use to introduce someone who never heard Mardelas to your band?
| | |
| --- | --- |
| | For Metal fans, I'd say "Apocalypse". To pop/pop-rock fans I'd say "Cleopatra". For "ballad" lovers, I'd play "Coma". |
| | |
| --- | --- |
| Which song from 'Ground Zero' would you perform for a crowd that includes Freddie Mercury, Dave Mustaine, Dio, and Ozzy Osbourne? | |
| | |
| --- | --- |
| | I'll say "Outsider" because instead of using "More Cowbell", we replaced it with more "Frying Pan" LOL. |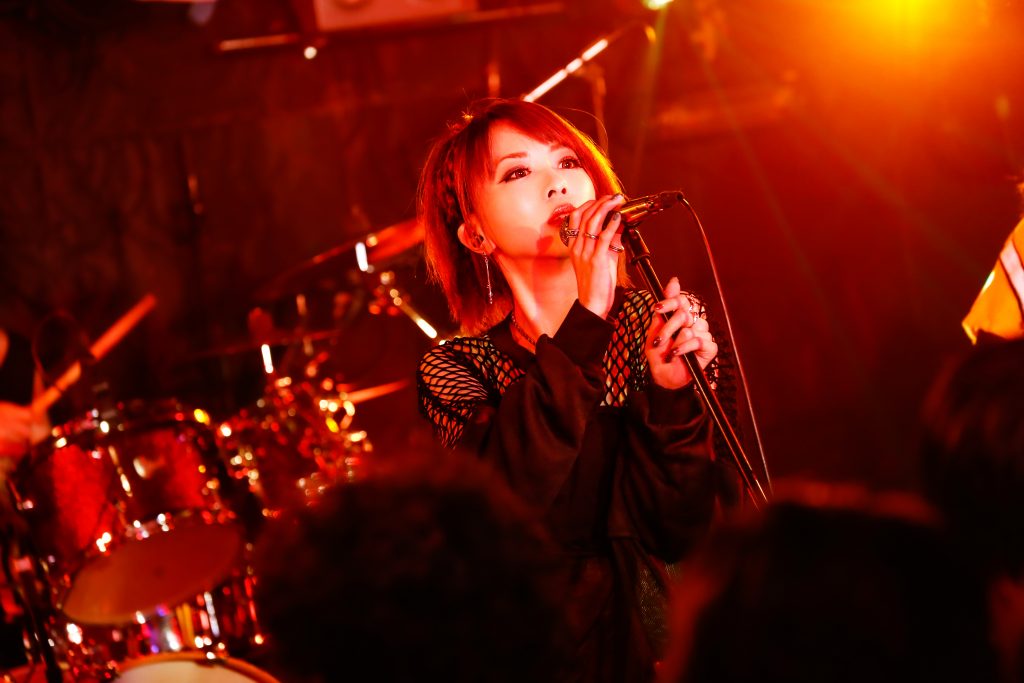 | | |
| --- | --- |
| LOL! If all songs from 'Ground Zero' changed into human beings, which one would be your best friend? | |
| | |
| --- | --- |
| | Well, "Outsider" is a song about myself, so I don't want to be best friends with my own self, so I'd say "Redline" since it's a positive upbeat song. Hmm…. still, "Cleopatra" would also be cool since a Queen would be my best friend… Hmmm, I'll stick with "Redline". |
| | |
| --- | --- |
| Aliens invaded Earth. Their only weakness is that their brain malfunctions when they hear heavy music. Which song from 'Ground Zero' would you use to repel the alien invaders? | |
| | |
| --- | --- |
| | I'd start charging my Heavy Metal guitar canon with "Time of Tribulation" and fire "Apocalypse" at the Aliens!! |
| | |
| --- | --- |
| Thank you for playing Marina! | |
| | |
| --- | --- |
| | That was fun! |
| | |
| --- | --- |
| What was the first Metal or Rock band you listened to that got you into the scene? | |
| | |
| --- | --- |
| | I'll give you my BIG 3. Definitely the first band was Judas Priest with the song "PainKiller" & second would be the voice of SKID ROW, Sebastian Bach with "Monkey Business". Last but not least is DIO (Rainbow, Black Sabbath, & DIO). |
| | |
| --- | --- |
| You've written all the lyrics on 'Ground Zero' and most of the music. Do you remember the first song you've ever written? How old were you and was it ever recorded? | |
| | |
| --- | --- |
| | I had the task of writing lyrics for 3 songs when I was 18. I don't know which came first. However, 2 of the 3 titled "Loner" & "Epilogue" was released on Mardelas II (Loner) & Mardelas III (Epilogue). For my first complete music and lyrics song…. I think it was "Nostphilia" which was released on a limited Mardelas CD Single "Snake to Revive". |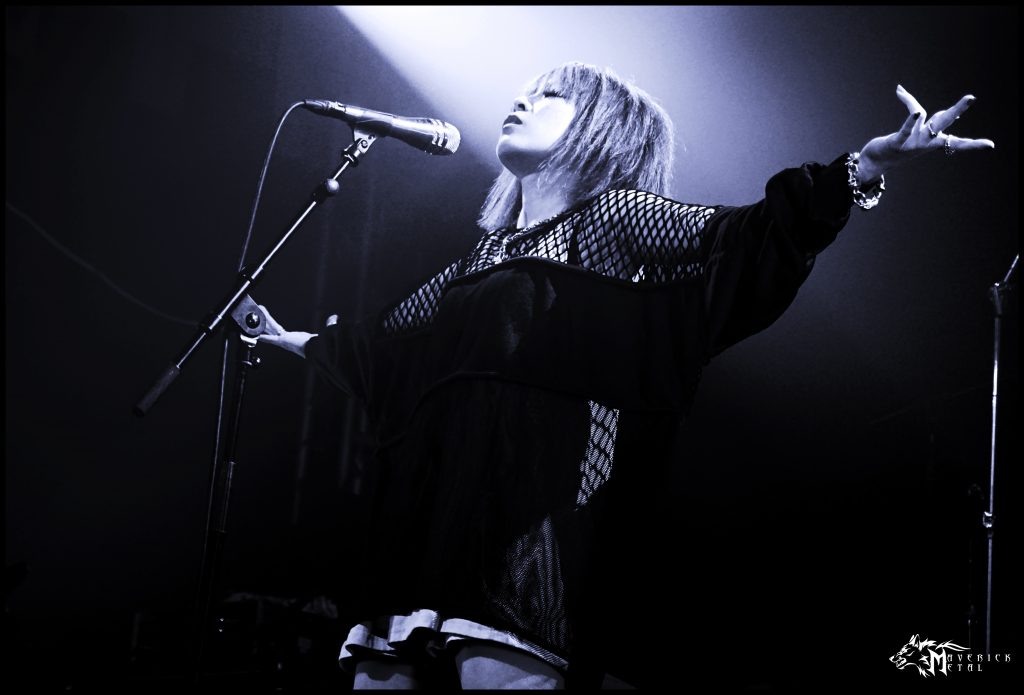 | | |
| --- | --- |
| Have you ever been treated with sexism? How would you face discrimination and what advice would you give to women living in cultures where they're not allowed to dream? | |
| | |
| --- | --- |
| | Quite often, especially here in Japan. Personally, I never gave a shit what other people thought about me, so the best advice I can give is to believe in yourself and use that as your strength. Unfortunately, for women raised in Japan, it's very difficult to act with such courage. I consider myself very lucky to have been Japanese raised in Singapore with different individual values than Japan. |
That's great advice!
Finally, aside from music, what hobbies and activities do you enjoy doing?
| | |
| --- | --- |
| | I love drinking Red Wine, Beer, & Jack Daniels, plus watching American Dramas such as Game of Thrones, Walking Dead, & Tom & Jerry. |
That's awesome, especially the part about beer.
Thank you Marina for the interview! It has been a pleasure! Good luck to you and Mardelas in your future projects!
Thanks so much for taking the time to check out our EP "GROUND ZERO".
Best to you, Marina Hebiishi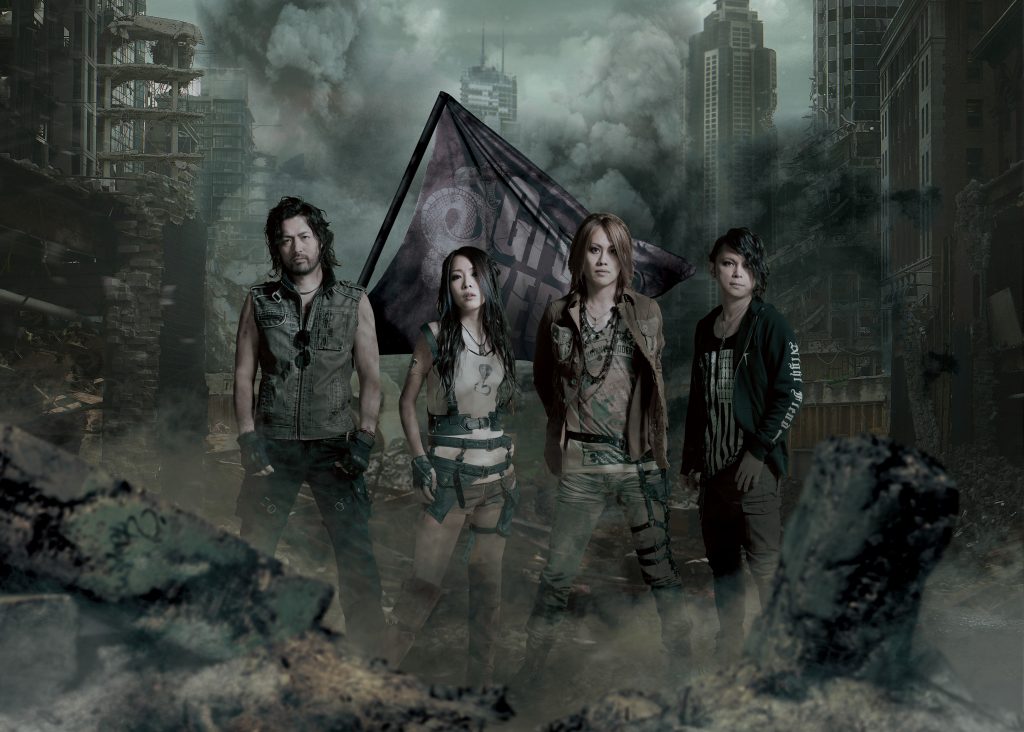 ---
Follow Mardelas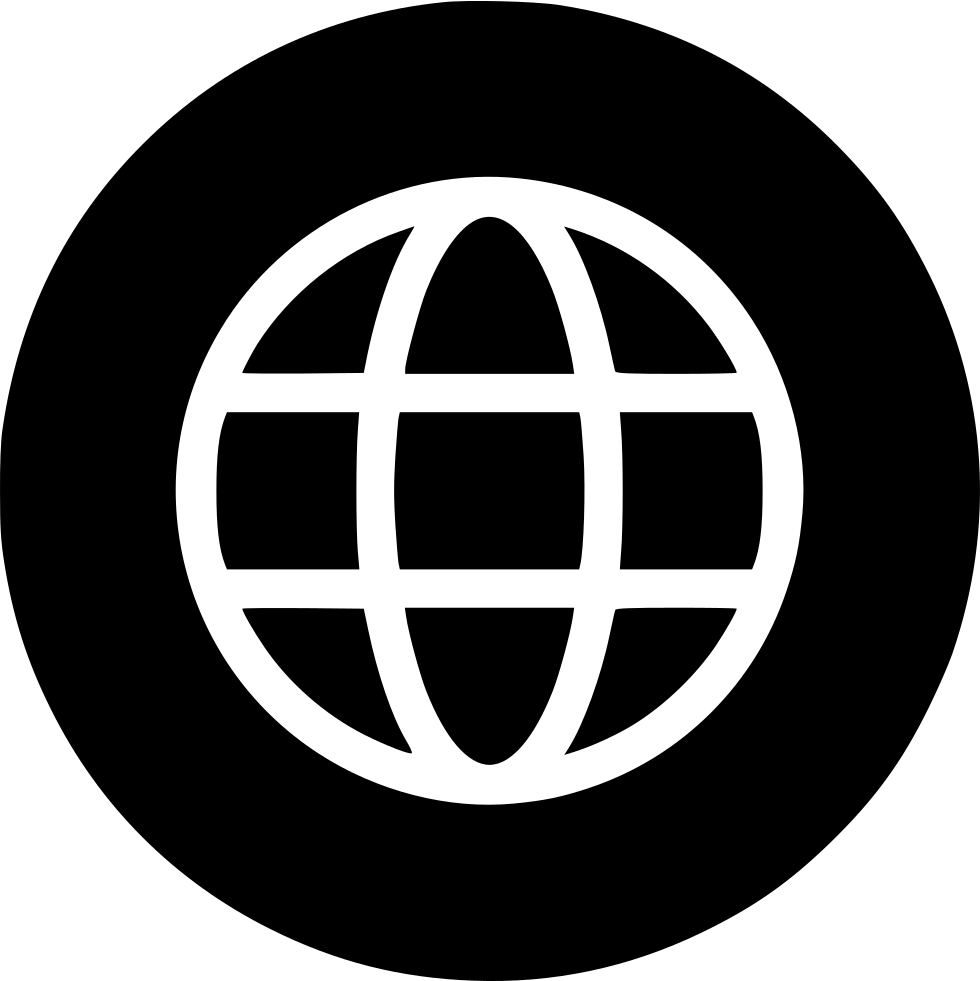 ---