KriteriA is a Groove Metal band coming from France. They have recently released their debut EP and music video. We are glad to have listened to their new release and wrote this review on it. We have also interview vocalist Mody Ptd and talked about Kriteria's new release as well as many other things. Click here to jump straight to the interview with Mody.
---
Review
The EP begins with Game Master, a powerful and good one to start the EP with as it begins with a mysterious attention-grabbing sound that is quickly transformed into a groovy power song with earth-shaking vocals. The song continues with its power until it settles, only to come back with a short but good guitar solo, and then the earth-shaking resumes.
Unchained grows from the previous tracks, with the cinematic sounds again introducing it, however this time, a wonderful electronic kicks in just before a wonderful riff starts playing and the song is in full power! The vocals on the second track alter between growling and clean singing. The quick alteration creates a beautiful contrast, that when put with the great guitars and beats of the song and the wonderful bridge as well, makes a great and probably our favourite song on the EP.
Melancholicus is the third track. What is particularly good about this track is the music, especially the lead guitar melody played behind the vocals.
The fourth track, Viral, comes next with more angry vocals and still the same awesome music. The guitar solo on this track is a gorgeous piece and Mody just showcases her vocal abilities, especially the more aggressive ones, yet again.
The EP is concluded by Pretium Doloris, another wonderful song from the collection of great songs on 'Viral'.
For a first release, 'Viral' is an indicator of the great potential KriteriA has. We recommend it to all our readers, especially fans of Groove and Progressive Metal.
---
Ratings
The FemMetal Team has given the album the following rates:
| | | | |
| --- | --- | --- | --- |
| | Betty | | 7.0/10 |
| | Mirk | | 7.5/10 |
| | Rebecca | | 6.0/10 |
---
Interview
And here's the interview we had with Mody. We hope you enjoy reading it.
| | |
| --- | --- |
| Bonsoir Mody! How are you and the other members of Kriteria? | |
| | |
| --- | --- |
| | Hi FemMetal! Things are going pretty well on our side, despite the Covid situation and the canceled shows, we are working on our project. |
| | |
| --- | --- |
| We will talk about you and your band and first EP, but first how would you introduce Kriteria to our readers who are learning about you for the first time? | |
We are a group of friends who are inspired by the metalcore, djent, neometal and electro wave. We made this first EP around a story: a supreme being who envies human life. It will be ejected on Earth by other supreme beings to show him the true side of humanity. A way of showing the faults but also the good and real sides of the human being.
We want to share mad stories but which are based on lived experience for more impact, more emotions.
| | |
| --- | --- |
| You have released '#Viral' lately. How were the reactions you've heard from the fans so far? | |
We really didn't expect so much positive feedback.
We were quite anxious about the result, it's always stressful to release the first songs of a band. We hoped that people were receptive to our style, the mood, the story! We are really happy and we can't wait to reveal the rest!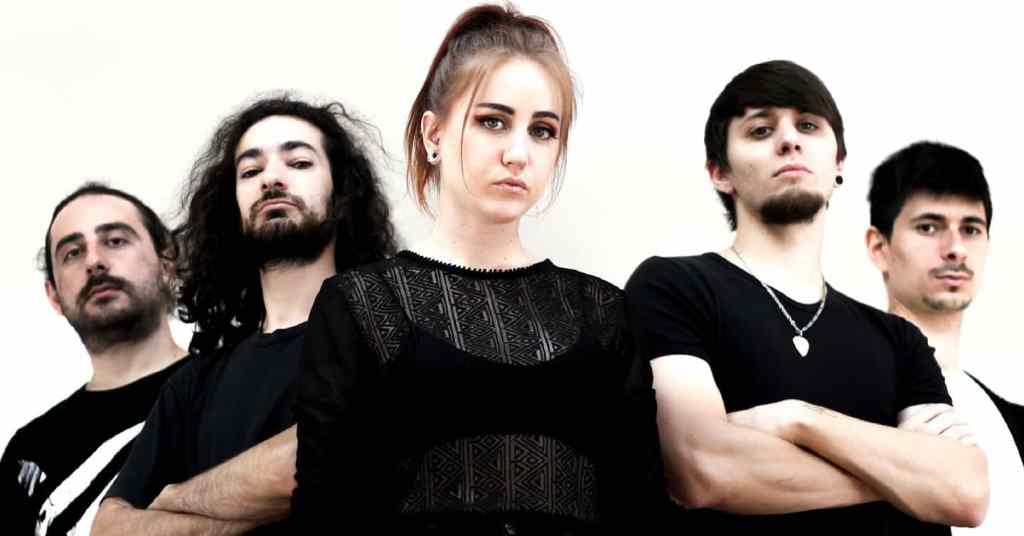 To get our readers excited to listen to your new EP let's play two short games.
The first game will be related to the world of Tolkien and Lord of the Rings. Wizards called the Istari were sent to Middle-Earth to help the Free People against Sauron. The number of these wizards, like the tracks on '#Viral', is 5. I will describe shortly each of these wizard and you'll have to match the wizard to a song on '#Viral'.
| | |
| --- | --- |
| Which song on '#Viral' is Saruman the White, The leader of the wizard who was later seduced by the evil power of Sauron? | |
| | |
| --- | --- |
| | For Saruman it would be Game Master, the very first title. Since clearly our supreme being, despite all his power, is seduced by the humans and sins surrounding them. |
| | |
| --- | --- |
| Which song on '#Viral' is Gandalf the Grey, who led the Free People into winning against Sauron? | |
| | |
| --- | --- |
| | For the great Gandalf, that would be Unchained. This music talks about the feeling of love, in the broad sense, and a desire to protect and save a person who is dear to us. Gandalf could very well carry this burden (just like our dear Frodo) |
| | |
| --- | --- |
| Which song on '#Viral' is Radagast the Brown, who was a lover of peace and nature? | |
| | |
| --- | --- |
| | It would be "VIRAL". This song talks about dependence on technology and therefore abandonment of nature and any healthy state of mind. A kind of war between nature lovers and technology lovers. |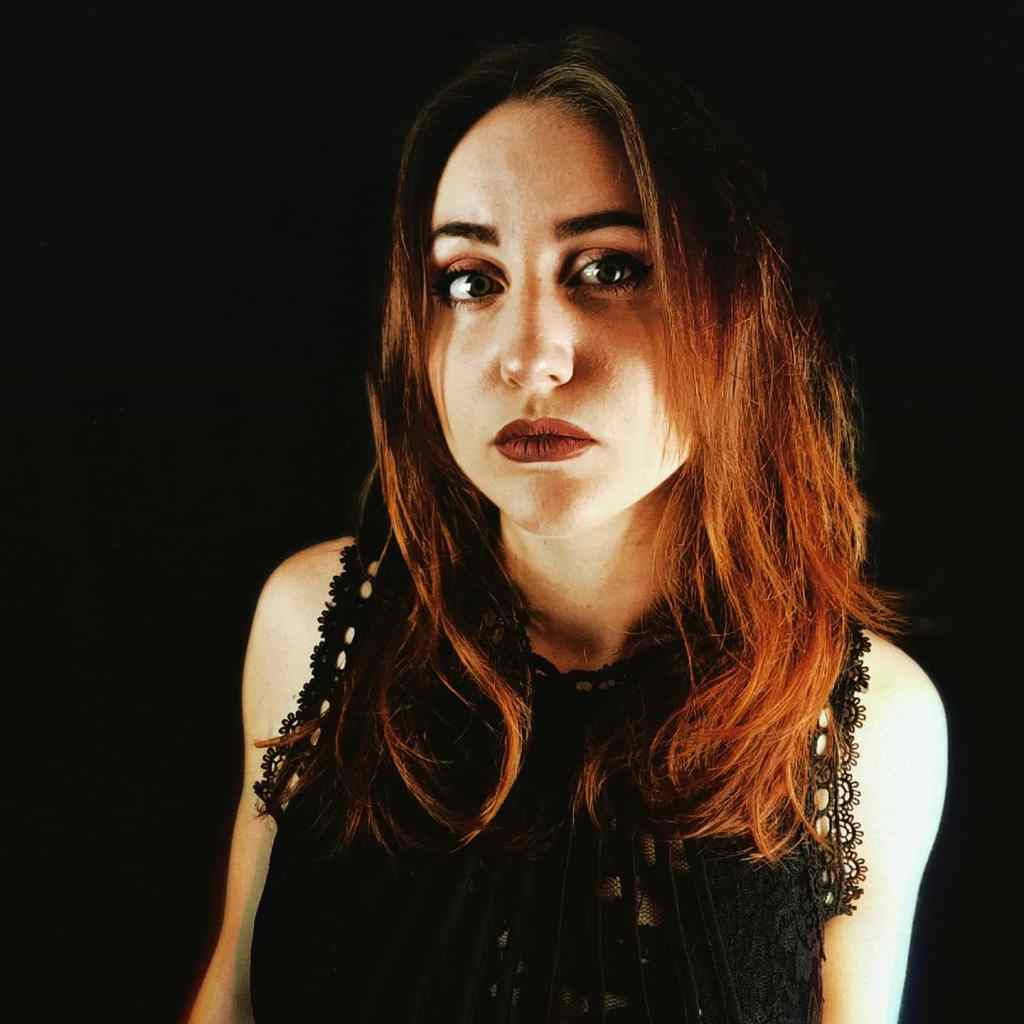 | | |
| --- | --- |
| Which two songs on '#Viral' are Alatar and Pallando, the Blue Wizards who had a mysterious mission in the East and were close friends? | |
| | |
| --- | --- |
| | The two last songs are "Melancholicus" and "Pretium Doloris". I think they could indeed be very good friends. They could be considered as mysterious since they talk about two very complex feelings / states of mind : a person who wants to change in order to be accepted but gets caught up by his demons and a person who has merciless hatred for someone. |
Thank you for playing Mody! How about another game now? I will give you a task in a certain scenario and you have to pick one song from '#Viral' to do this task. Ready?

Which song from '#Viral' would you use to introduce someone to your music?
| | |
| --- | --- |
| | I would use "Pretium Doloris", I sang it with my guts and I think you can instantly feel it. Whether on the lyrics or the intonation. |
| | |
| --- | --- |
| If all songs on '#Viral' came to life and became humans, which one would you be best friends with? | |
| | |
| --- | --- |
| | I will definitely be friends with Unchained! This person would be kind and would really do anything for me, even to save me. |
| | |
| --- | --- |
| If aliens with superior tech attacked Earth, and it was found that their only weakness is music with heavy riffs, which song from '#Viral' would you lead the resistance against the invaders with? | |
| | |
| --- | --- |
| | I think I would use Game Master to face them, with the rise of the riffs and to show them who is the boss here. |
Thank you again for playing! Hope you enjoyed this.
Have you ever been treated with sexism? How would you face sexism and what advice would you give to young people who face any kind of discrimination based on the gender or race or anything else?
In life in general, I have unfortunately been victim of sexism and still today, whether at work, in everyday life. In music, I haven't had to face it directly yet, but I know it will, and I'm ready to face it.
The advice I can give is not to take anything to heart (it's very hard but that's what forges us), even less when they are strangers, people passing through, in the street, at parties… We know who we are, no matter where we come from, what gender. We are the only ones who can judge ourselves. Live for yourself, move forward, help others, surround yourself with good people, and become what you want to be.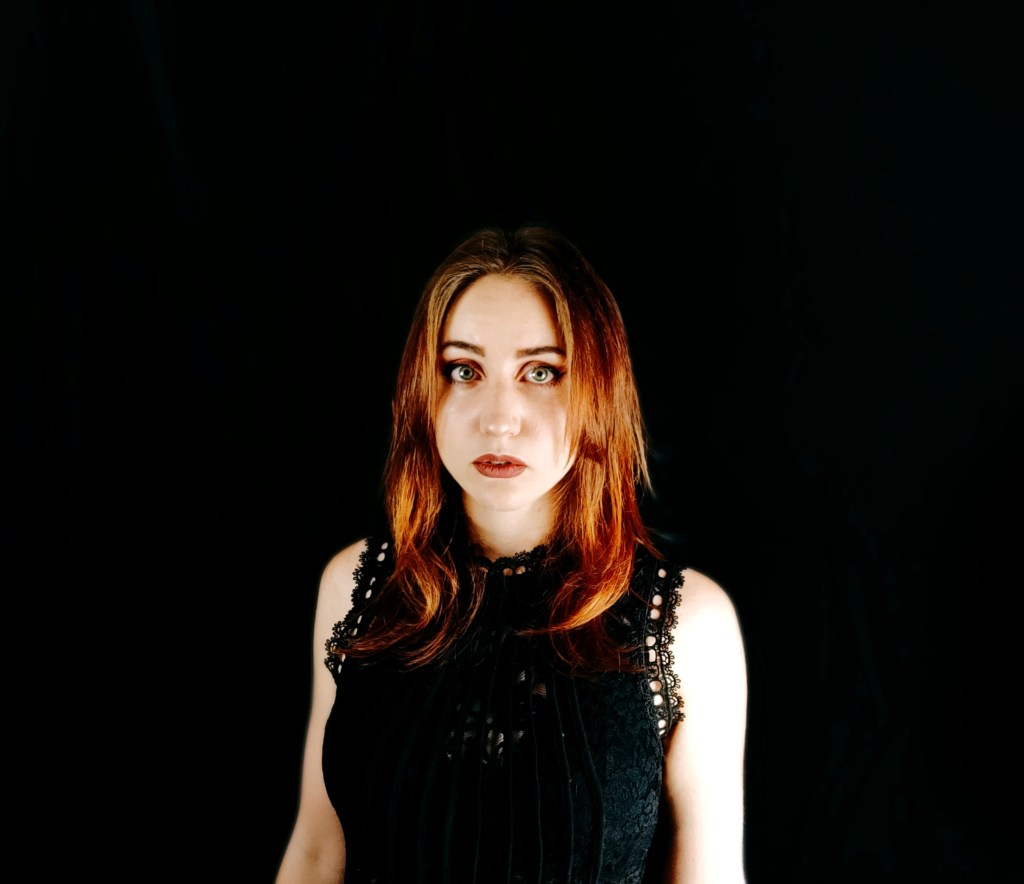 | | |
| --- | --- |
| What is your favourite music-related memory from when you were growing up? | |
| | |
| --- | --- |
| | My biggest memory is my discovery of metal with the band Korn in a demo CD on PlayStation 1 (Euro Demo 42)! It was the title "Make Me Bad" and I was completely fascinated by the music video and this song when I was only 4-5 years old. Still today I like to listen to it, it reminds me of many things. |
| | |
| --- | --- |
| Now that you've released the EP and music videos, what is next? Are you planning for an album release or something else? | |
We are currently working on other music, despite everything we manage to get a little ahead of our compositions with the Covid situation. We also hope to be able to return on stage soon.
In the meantime, take good care of yourselves!
| | |
| --- | --- |
| Thank you for the interview Mody! It was a pleasure. Good luck for you and Kriteria in all your future projects! | |
---
Follow KriteriA