Andry Lagiou, with her Metal supergroup The Harps, have released a new single entitled 'Mistress of the Night' with a music video. The single touches an important issue that we personally care about in FemMetal, as it targets sexism. We talked with Andry Lagiou about her new song and her thoughts on various issues. Here's our interview with The Harps' vocalist, Andry Lagiou.
---
Interview
| | |
| --- | --- |
| Hello Andry! Really happy to chat with you. How has 2021 been treating you so far? | |
| | |
| --- | --- |
| | Hello it was a cool year I keep on doing things I keep on working on stuff. I had some health issues but I sorted out so things are getting better. I always try to see the positive side. Nature flourished economy is bad bas we're getting by. |
Hope things keep getting better.
You recently released a new single, 'Mistress of the Night'. How do you feel about the way your fans received the new single?
When I decided to put out Mistress especially as a single I had my doubts but then I talked to my friend Tommy Bolan from Warlock. I was so inspired in Skiathos island where I was for my vacations, I had every single frame in my mind so all the things I had inside of me turned into reality. I was telling him "I'm in a castle and then…" he goes like wow where will you find a castle and I was like "I can do whatever I want to". The conclusion:
You can do anything you set your mind to.
That's brilliant.
'Mistress of the Night' carries a feminist message as it targets sexism. How important do you believe it is for an artist to raise the voice about such issues, whether through their social media or by a song like you did?
| | |
| --- | --- |
| | I think we live in a male dominated world where most entrepreneurs are men CEOs and Women don't get equal treatment. We are still objectified, if they could eliminate us from the business world, they would gladly do it. I have experienced sexual harassment bullying and other forms of belittling my personality and who I am by many men in the industry. I am a singer- performer, that is my job and I need to have the same opportunities to succeed with my own powers as the others do. I have met managers that asked me for a fortune in order to start collaborating, well known musicians that wanted to sleep with me. This needs to stop. In Greece especially in the theater more than 50 women accused famous directors of sexual harassment and all those people retired, left their jobs, or got fired. This is what we call nemesis and please open your mouth. If you are bullied tell who he is publicly or in the court. |
It's a great idea behind a great song.
To get our readers to know you better and from a different point of view, how about we play a little imagination game? I will give you a scenario in an alternate universe and you'd have to react. Ready?
| | |
| --- | --- |
| | I love that kinda game. |
| | |
| --- | --- |
| In a universe where you pay for things by telling jokes instead of money, how rich would you be considered? | |
| | |
| --- | --- |
| | I would be internally the richest person I guess cause many times I don't think before I act. I have a good sense of humor and auto sarcasm. Life is about laughing hard anyway. |
| | |
| --- | --- |
| In a universe where the senses of taste and hearing are mixed up, what would your music taste like? | |
| | |
| --- | --- |
| | If you are a bon viveur you know that Gourmet fish like good sushi with rice out of cuttlefish ink, aside a dip of slide of bread with anchovy smeared by crab cheese and sweet florina pepper marmalade. |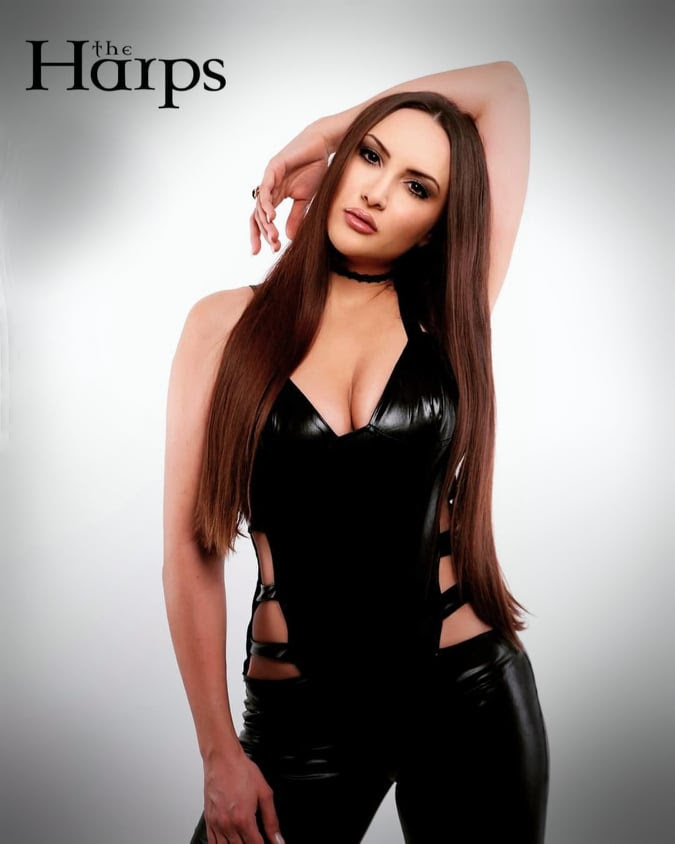 That sounds really good 😋
In a universe where music is illegal and you are sentenced to spend in prison a year for every album that you made, how many years would you be in jail for?
| | |
| --- | --- |
| | 2 years not many haha.. or I I would give the copyrights to another one and keep making albums. Kinda mean haha . |
Mean but genius 🤣
In a universe where you can travel back and forth in time, what era or year would you like to visit?
| | |
| --- | --- |
| | Renaissance where they had manors and chivalry Romanticism, falling in love, Poetry – Art – Music reigning the kingdom of the Glory. |
Great times.
In a universe where you are the ruler of a certain country, what interesting rule would you male?
| | |
| --- | --- |
| | I would run the third world and I would stop the absurd laws about women vitrioli on their faces, cutting their clits out and of course marry them underaged. |
Thank you for playing, Andry!
What is your most treasured music-related memory from when you were growing up?
| | |
| --- | --- |
| | Colours by Eloy it's my favorite album. It speaks about nature, the universe, Joan D'Arc, the other world the death related to migration as something natural, and time machine. It consoles me. |
| | |
| --- | --- |
| Have you ever been treated in a sexist way by someone? How would you react to sexism and what advice would you give young people who face any form of discrimination? | |
Yes of course  I was, as many of you also.
Be the Boss Be smart educate yourself in any ways cause knowledge is power.
Don't let them control you .
GET THE POWER IN YOUR HANDS.
| | |
| --- | --- |
| Thank you for the interview Andry! It was such a pleasure. Good luck on all your future plans! | |
| | |
| --- | --- |
| | Thank you very much!!  |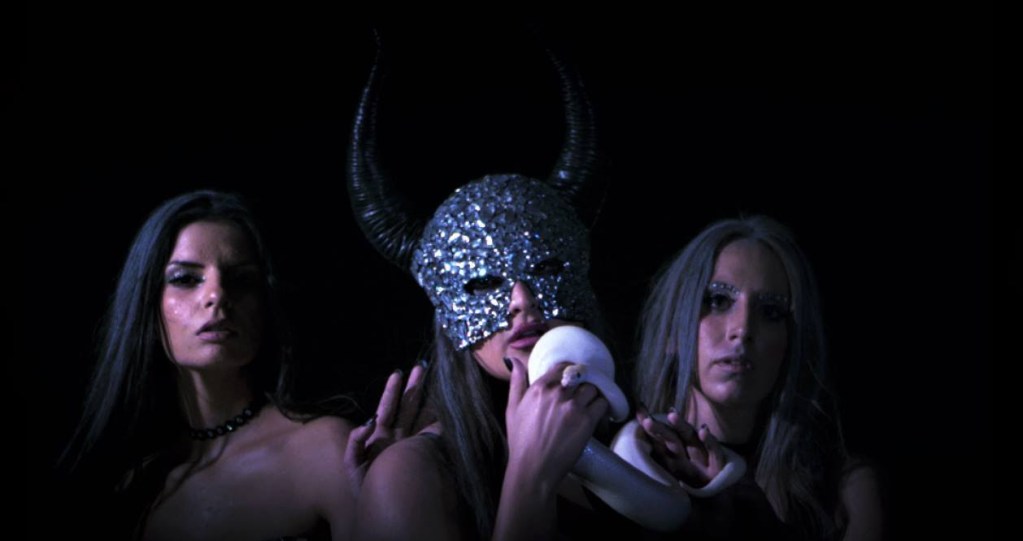 ---
Follow Andry Lagiou & The Harps
---
Recent articles