You know me, when there's a concert nearby I can't possibly stay home. Even with social distancing and limited seats, I was set to have an enjoyable night.
As the bands described the event on their social network pages, it seemed like an interesting opportunity. I've never been on a double show before, so I was even more enthusiastic about participating.
As I arrived late for the first show, my live report will focus mainly on the second one.
False Memories were the first to perform. Their commitment to the live performance is huge in all aspects. Rossella is an amazing vocalist: she didn't miss a single note while singing quite challenging songs, especially those that premiered that night. I enjoyed how they presented their tracks; it showed that they really wanted to connect with the audience. The whole band put a real effort to play as close to the originals as possible, and they were able to create a unique atmosphere. Rossella, at one point, described one of their tracks as "creepy," but instead, I found it mesmerizing!
They are the main reason why I got home and my ears were ringing, but I'm not complaining at all! I wanted a loud concert and that's exactly what they delivered. Their genre is distinctive and atmospheric, which made the evening simply perfect.
Since the second show started later than scheduled, unfortunately, they were forced to reduce the setlist. That really got me sad because they were rocking the place!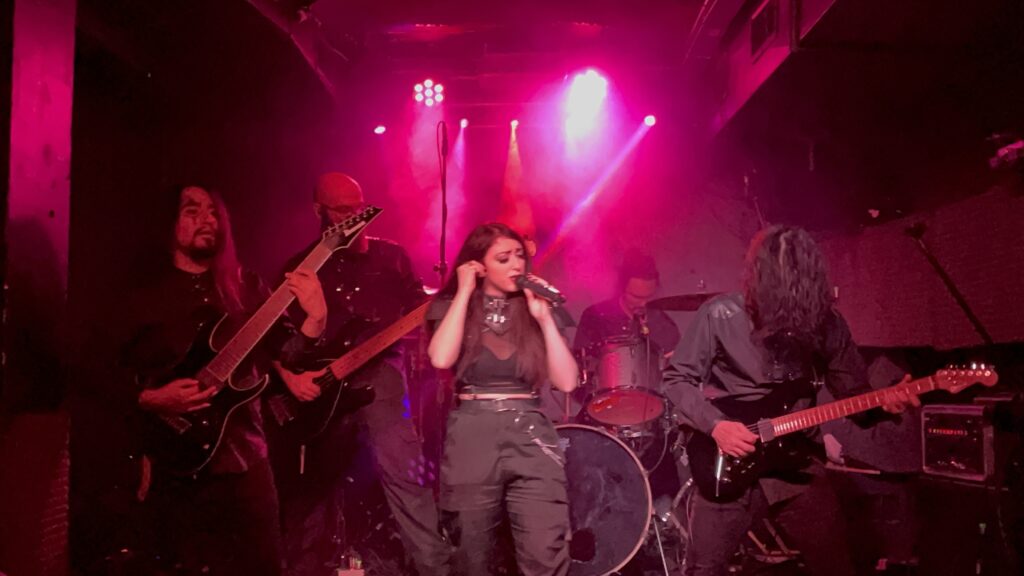 After a brief interval to change the drum set and the microphones, Holy Shire came on stage. I already saw them live at the Legend Club, and they were incredible, but if possible, this performance was even better. The smaller venue made it even more intimate and engaging. When you listen to them, it's like you're transported into another world, where Uruk-Hais are passing by while you're strolling in Westeros, and then you meet clairvoyants reading tarots while chatting with a witch.
I was lucky, though, and even if the set was running late, the band could play an encore, and just like the last time, it was Danse Macabre. I was dancing even though I was seated and screaming loud all the lyrics! A funny episode happened on stage. When they decided which song to play as the encore, a guy from the audience requested a song that the band couldn't play. The singers, though, were willing to sing that to him afterward a cappella! Aren't they awesome?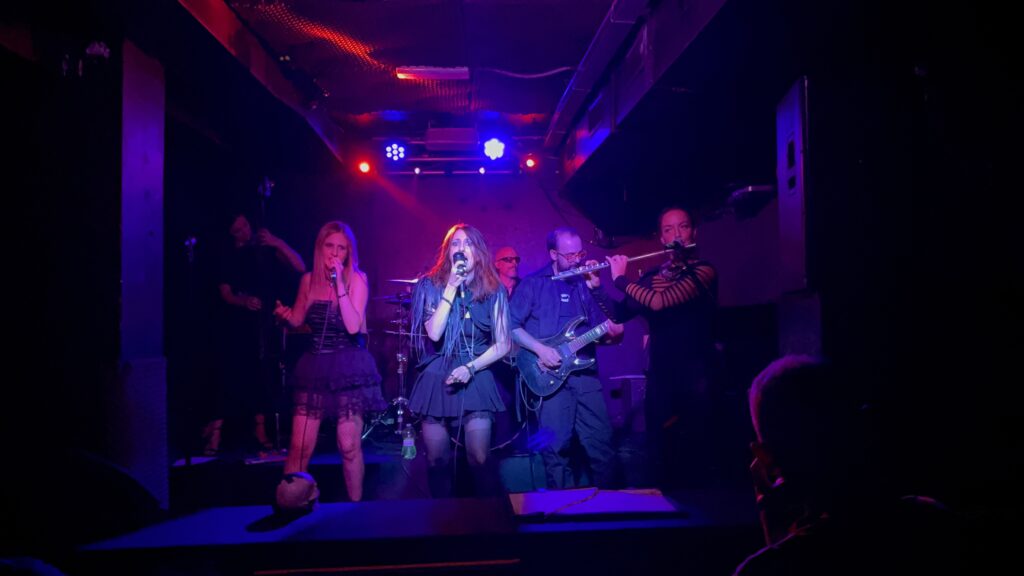 The acoustic of the venue wasn't perfect, but it was nice. I sat in the middle of the audience, and that was probably one of the best spots to hear everything and see all the band members.
In this concert, I personally found the true essence of metal. Not big stadiums, not drama, not superfluous things. Just music. Just metal music. Just real, live music. If the pandemic took away all our positivity and happiness, those bands brought it back to us tenfold!
I really recommend seeing their performances: not only are they extraordinary people, but also wonderful artists. Supporting metal bands is what FemMetal is all about!