My first time ever in Finland was supposed to end with three days of metal music at the Tuska Festival 2022, the first edition after the Coronavirus pandemic.
After getting my badge and wristband at the REDI Shopping Centre in Suhvilati on Thursday, I patiently waited for the following day when the festival began. At about 12:30, I was already at the gates of Moria- no wait, of Tuska to check in and start my adventure. Not only was this my first time in Helsinki, but Tuska was the first proper metal festival I've attended. A few minutes after 1 PM and the gates open. The whole audience and I burst into applause as we approach the entrance.
After a quick security check, I am on my way to familiarize myself with the festival grounds; luckily, I've downloaded the map from the Tuska website, and there is also a big map at the entrance, so if I'm lost, I can always find the way. But even with the map, I can't seem to find the right place: typical Benedetta. I ask two incredibly kind and helpful ladies on the Info Point who manage to guide me to my destination.
DAY 1
On the Tent Stage, the winners of Tuska-Torstai are playing at full volumes. Numento clearly is a band that's meant to last, and this live show enhanced their astonishing talent. Then, I take a quick look at Eluveitie performing on the main stage, and they never fail to deliver an outstanding performance. With so many stages, it's a bit hard to keep track of every band that's going to play, and I will tell you with no shame that I couldn't catch them all. It was just a bit after 15:15, and one of the bands I wanted to see took place on the Tent Stage: Northern Kings. I've also had the pleasure of interviewing two of the members, and not only are they astoundingly brilliant, but also very funny and gentle people. After admiring him in front of my computer screen for years, I've had the chance to see Marco Hietala sing before my very eyes. It was crazy!
I'm not paying much attention to the bands on the main stage, as they are already known and manage to get a lot of audience with no difficulty. Instead, I go to the Inferno Stage and catch a breathtaking Omnium Gatherum. The power of their performances is immense; they were able to involve even the most death metal skeptical (like me). One of the things I liked the most was their coordinated headbanging: it was remarkable! After returning from their triumphant North American tour, the Finnish melodic death metal group is ready to melt the faces of their homeland. Guided by the charismatic Jukka Pelkonen, the group gave an impressive presentation, which was well received by the audience. People were jumping, singing, headbanging, and moving during their tracks. Their setlist wasn't, unfortunately, long, but it was filled with many great songs, like "Reckoning," "Friction," and "Skyline." The rhythmic section composed by Markush Vanhala and Nick Cordle made the band sound even heavier and more energetic.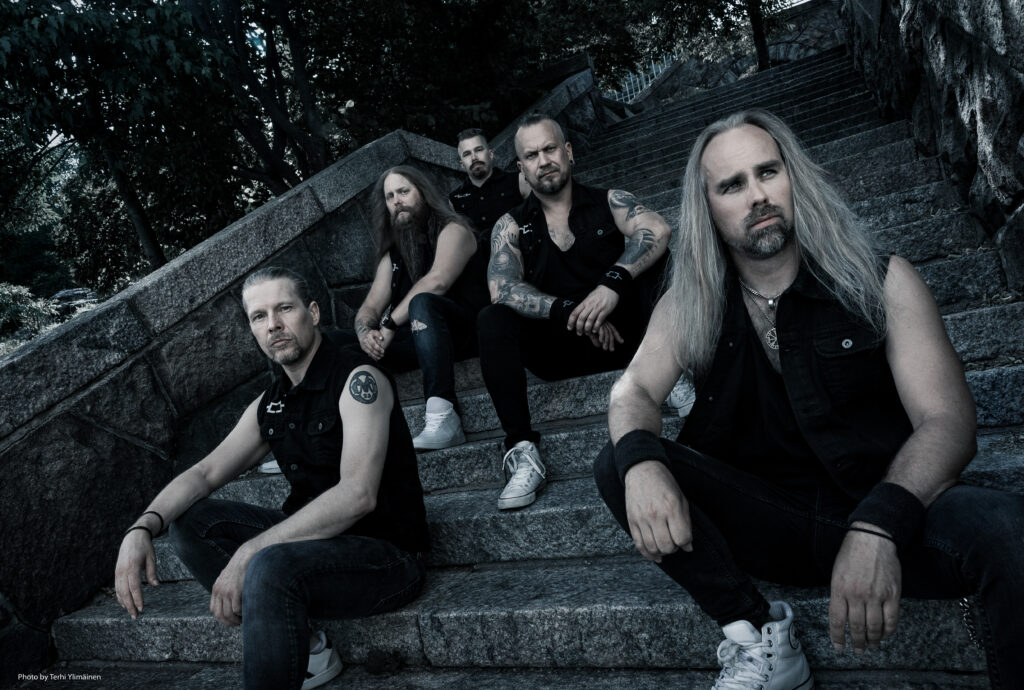 After this set, I was ready to be amazed once more by the first band I've seen on the KVLT Stage, which was Shereign. If you've read the interview, you know that Shereign is a group full of talent: their fantastic singer Sara Strömmer can rock clean and harsh vocals like it's a piece of cake. I was blown away by their natural engagement with the crowd, the smoothness with which they played their songs, and their chemistry on stage. They have been my number-one band from day one at Tuska! They will soon release a full-length, and I can't express how eager I am to listen to it. They are a band to keep an eye on because the balance of their sound is a good compromise even for people not accustomed to the metal genre.
As I've stated many times, time flies when you're having fun. After a quick pause between bands to eat some dinner, I place myself in the barrier for The Night Flight Orchestra. They have been a delightful surprise! They had a lot of fans in the audience because, behind me, I could clearly hear people knowing all the lyrics, and it made me sad that I didn't know any of them. Well, that is something I'll have to learn the next time I see her! They are dressed up like an airplane crew, from the pilot to the flight attendants to the crew assistant. Luckily, at half of their set, I decided to move to the Tent Stage, where Heilung was playing. And I was there just in time to see one of the best (if not the best) performances of all Tuska. They didn't have one "standard" metal instrument, yet they managed to play louder than all of the other bands I saw combined. I can't express the power and the depth of the songs they play through words; it has to be seen and felt live. I have never been impressed by a band like them before; they literally put a new standard to which I rate live shows now. The ethereal voice of Maria Franz is a perfect contrast to the harsh vocals of Kai Uwe Faust, and this, combined with the spectacular music of Christopher Juul, makes the definitive brand. I wouldn't even consider their live show "concerts." They make more than just music; they make entertainment. I am yearning to see what this band has in store, which will undoubtedly be fantastic.
Performances ended in all three smaller stages as of 22:30, and it's ready for the headliner of this day one, the pioneers of nu-metal directly from the USA, Korn. I got a spot in the barrier, and I was ready to see what this band had to offer in terms of live shows, and well, I didn't like them much. I liked them even less after realizing that the lead singer Jonathan Davies has on his microphone stand the stylized body of a nude female person. Thank you very much, Korn, for emphasizing even more the misogyny that we as women are trying to fight nowadays. Luckily I have never listened to them before, and I think I'll continue avoiding this male chauvinist group. I hope it's useless to say that I left after two songs of their set.
DAY 2
I wanted to begin this second-day report with "The sun shines in Helsinki," but actually, it was quite cloudy, which was good since, on day one, everyone had to fight with water and ice cream the high temperatures. I live in Northern Italy, so the high temperatures of Finland did not even begin to scare me, but it was pretty warm. Anyway, day two of Tuska was also filled with interviews, good music, and many adventures. I arrived just a few minutes before the door opened, but of course, in time for everything I had planned that day.
I said I was avoiding all the bands on the main stage, but could I not see Insomnium? Could I? No. I had to see them. I specifically requested to interview them because they are so wonderful and are capable of putting up a show worthy of the best recognition ever. If you know me, you'll also know that I have a soft spot for the lead singer Niilo Sevänen and their newest addition, Jani Liimatainen. I was just there when they were playing, admiring them and their fabulous performance. But another band was ready to steal my heart, this one performing at the KVLT stage: Amoth, which was also the first band of the day to perform there.
Amoth was love at first sight for me: even though they performed for only 30 minutes, they put up a hell of a show. Intense, full of great tracks, and well-balanced. I especially liked them because they play very sophisticated heavy metal, which was a much-needed change of pace from all the death metal in the other stages. Lead singer Tommi Niemi, who recently joined the band, has an incredible vocal range and excellent stage presence. Also noteworthy is bass player Anne Lanttola, who possesses a marvelous technique and phenomenal melodic lines. I also had the pleasure of interviewing them after their concert, and I have to admit, it was my favorite interview at the festival! This group has indeed more heavy metal to give us, and I personally cannot wait to hear it!
I then checked out the main stage again, and Reckless Love was performing. Their glam metal is a breath of fresh air in the Tuska area. I really liked the way they interacted with the audience and how they performed their songs. I didn't know any, yet they made me sing and jump more than once during their set. I will definitely check them out if I have the possibility! What a nice discovery this band was! For personal reasons, I had to leave the festival after Reckless Love ended their performance, but there was still the whole Sunday to check out some great metal.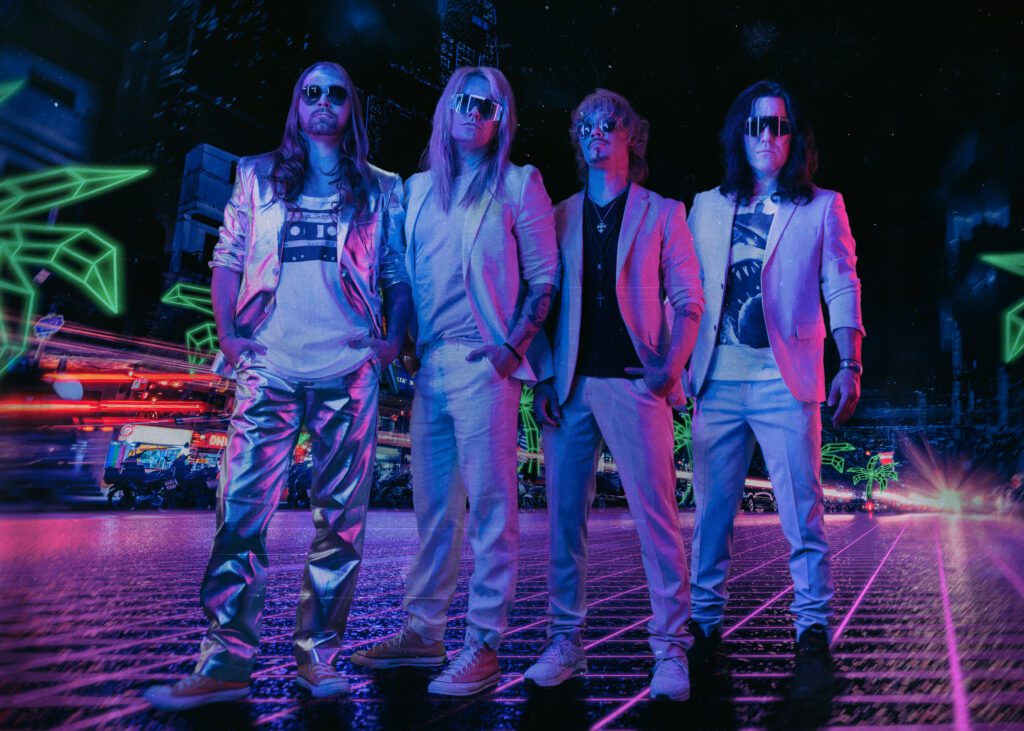 DAY 3
Last day of Tuska, last day in Finland. The gates open one hour later than the other days, but at 2 PM, with the usual applause, the security is ready to let us in. I begin my day three by gaining the barrier for Sonata Arctica. I have been a fan of them for so many years, I've even interviewed Tony Kakko, and yet I've never seen them live. Outrageous! But the barrier was mine, and I was ready to sing along and enjoy their songs. And I did! Their set was a bit shorter than one hour, so they couldn't play many songs, but still, it was delightful. Tony has such a distinguishable voice that it's impossible not to be moved by "Talullah," "I Have a Right," or "FullMoon."
I then moved to the KVLT Stage, where Edge of Haze performed at 16:10: theirs was the only interview I booked for day three, which was very nice! As I told them, they were the first band to make me headbang and scream to their songs. These skillful lads are also about to release their first record, and I am sure it will be exciting.
Then, how could I miss the massive power metal of Stratovarius? I rushed to the Inferno Stage to enjoy their show, and I would be lying if I said that Timo Kotipelto isn't one of the best voices of the 21st century. He is an absolute showman and can deliver high notes just as efficiently as low ones. He got the whole crowd to sing along to "Hunting High And Low"! What a band. I will assuredly catch them again the next time I can.
Afterward, I caught the barrier at the Tent Stage again to see Jinjer: even though they were one of the last addition to the festival, the Ukrainian band gathered so many people, it got me wondering why couldn't they perform on the main stage. Maybe because they were added the last week? Who knows. I know, though, that the crowd was never-ending, and people started clapping hands and screaming "Jinjer! Jinjer!" way before the concert began. Led by the talented Tatiana Shmayluk, the group reminded us of the terrible situation the people from their native country are suffering. The audience burst into vigorous applause to show them their full support.
The last band to close Tuska was Deftones: even though their alternative metal is not my favorite genre, they were without a doubt a crowd's favorite because quite a lot of people gathered for their performance.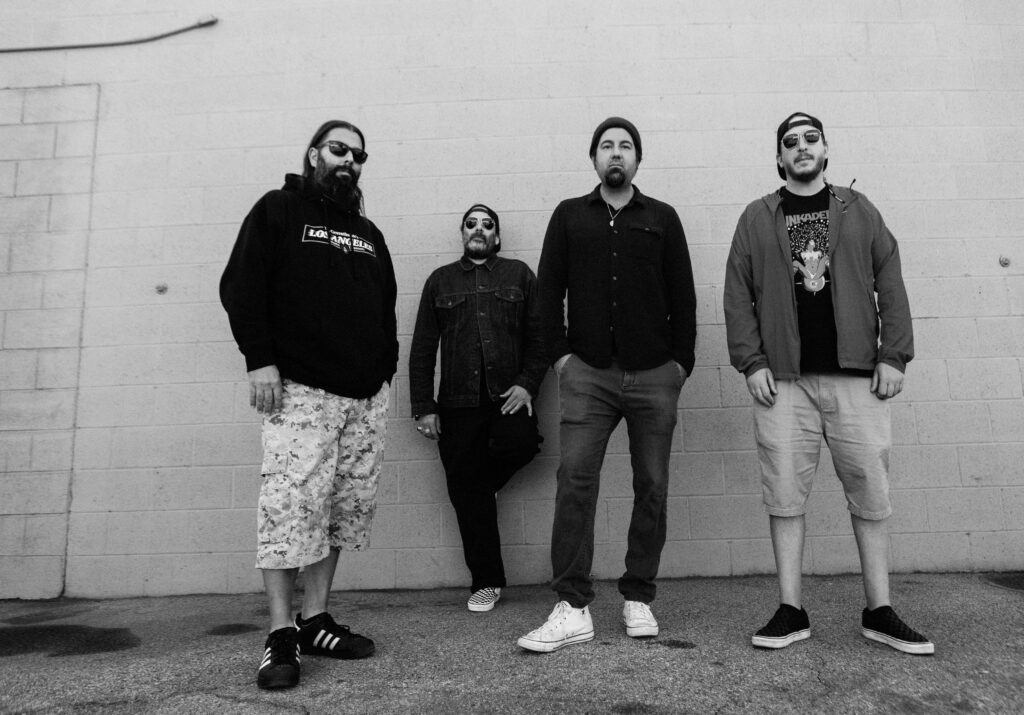 The balance of my first festival is absolutely positive. I have discovered new bands, seen some of my favorites live, and made new friends. I must admit, I cried when I left the grounds of Suhvilati. Music for me is essential, and to live three days surrounded by artists and fans like me who want to forget their everyday problems for a bit was a dream. The world as we live is always worse, but the music reminds us that there is beauty and that everything is not lost yet. So thank you from the bottom of my heart, Tuska. It has been an enormous pleasure; I cannot wait to be back even next year. It's a promise!