On their North American tour which has been running since mid-July, Ukrainian metalcore legends Jinjer took to a venue called Toad's Place, in the heart of Yale University in New Haven, Connecticut. Fans lined the street awaiting the doors to open, everyone signing liability waivers for the sold out night of metalcore.
The evening began around 7:30PM with Fearless Records recording artist, Until I Wake. The 5-piece alt-metal act was formed in 2019 in Buffalo, NY and have since been on an upward path to success. The group brings a captivating show with nonstop movement and energy. "Open it up New Haven, I wanna see you all move," says frontman Cody Johnson, succeeding at getting the crowd jumping around and moshing as a warmup for Jinjer's set. Until I Wake dropped their first full-length release back in 2022 and have continued to release new singles since then. The group's 30 minute opening set was the perfect storm to liven up the audience for the headliner.
Fresh off a tour with Disturbed, Jinjer fans were thrilled to see the band play a full headlining set. The room was completely filled, a sea of people filled with anticipation and excitement for the set to come. As drummer Vladislav Ulasevich takes his place behind the drum kit, the crowd erupted into cheers, bassist Eugene Abdukhanov joined him followed by guitarist Roman Ibramkhalilov. Finally, at the helm of the Jinjer ship, Tatiana Shmailyuk on the vocals. She commands the stage with a leather outfit, braided hair, platform boots and glow-in-the-dark orange eyeliner – a recipe for a badass rock n' roll show.
The band plays fast and furious then melodic and perfectly sludgy with their opening song, Perennial. Moving to another song from Micro; Ape, Shmailyuk showcases her ability to effortlessly switch from clean to screaming vocals. Jinjer's set featured 8 out of 11 tracks on the band's most recent full-length album, released in 2021, Wallflowers. Songs like Call Me a Symbol and Vortex really showcase the musical talent and a beautiful interaction between the guitar and bass. The band is so tight and seasoned, it really comes across in their live show. After a fiery 15 song set, Jinjer returned for one more song; Sit Stay Roll Over from their 2016 album King Of Everything.
Until I Wake Gallery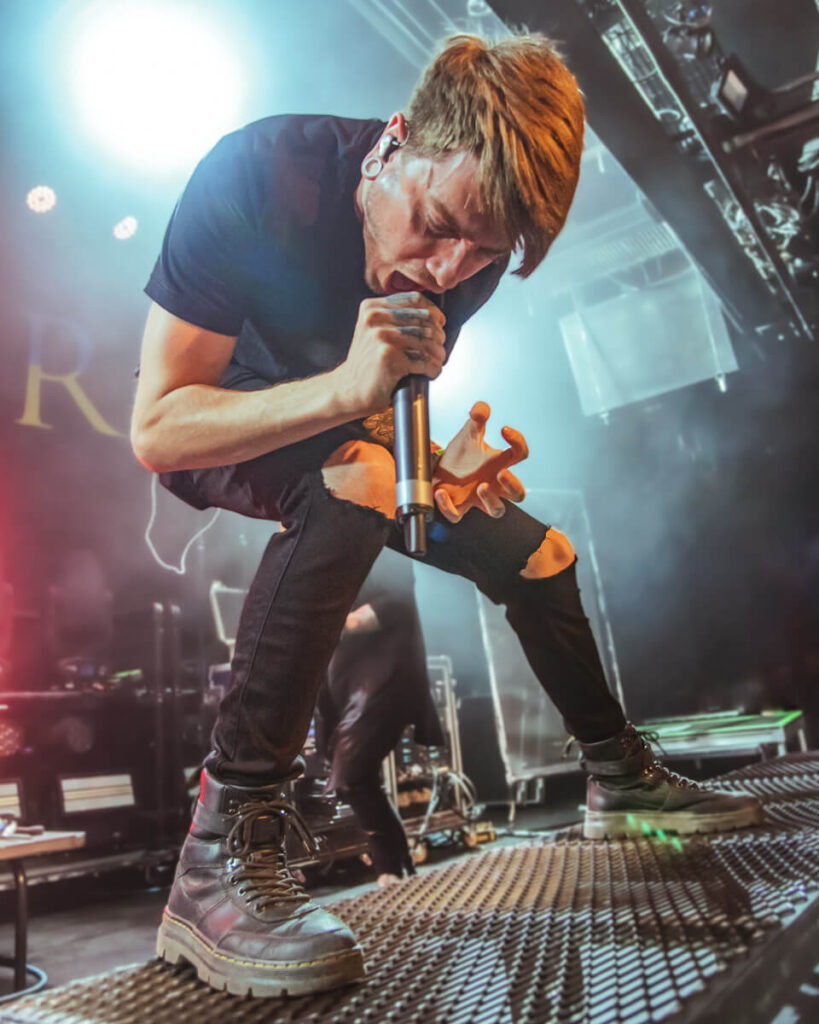 Jinjer Gallery