A chilly Friday night on the east side of Toronto, fans eagerly waited outside of History to see Faye Webster. A sold out gig, the line wrapped around the venue, it being a sure sign that it was going to be a full house.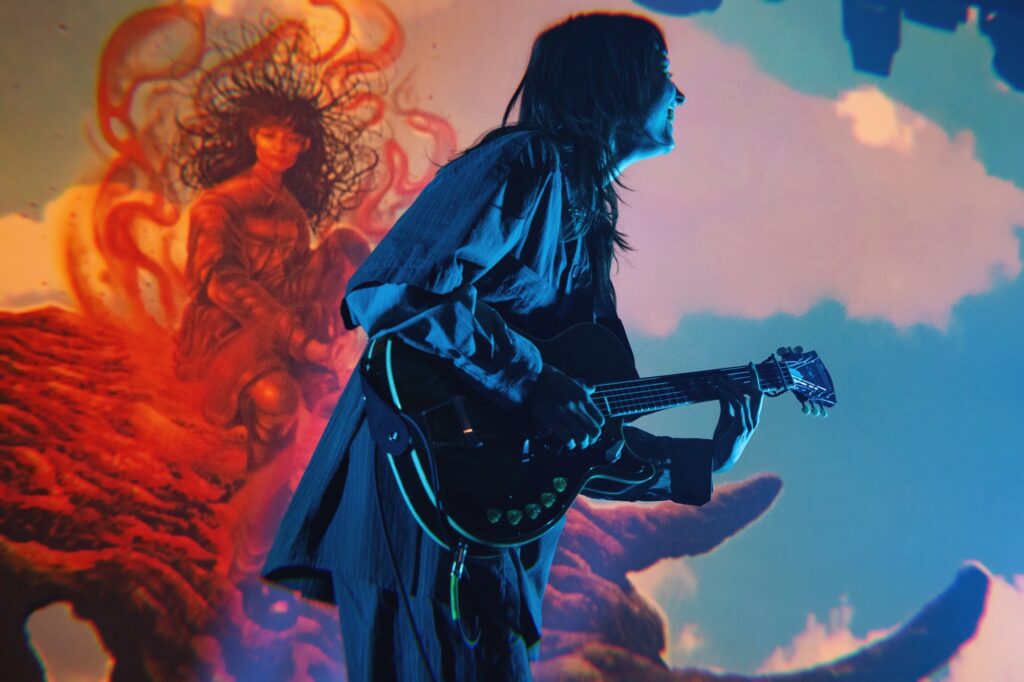 At promptly 9:10, the house lights went down and Faye Webster stepped out onstage. The room vibrated with cheers, the excitement from the sold out crowd radiating throughout the venue. Large rocks scattered the stage and a large artwork of Webster sitting on a cliff lit up behind her on a screen. Starting off her set with 'But Not Kiss', a new track released this year, the audience sang along to every word. Their voices are heard as loud as Websters.
Atmospheric and melodic, Webster's sound is uniquely modern with a vintage feel. Phil Collins' 'In the Air Tonight" and Simple Minds' "Don't You (Forget About Me)" come to mind.
"We're going to play a new song," Webster smiles. The crowd cheers as she starts playing a familiar jingle. "I'm just kidding, it's from Pokémon," the whole band continued to play the Eterna City theme. The crowd, having loved every second of it, a few cheeky fans yelling "play some more Pokémon" in between songs. "Okay, now we're actually going to play a new song," Webster announced before kicking into 'Lifetime', her latest release.
There was not one quiet fan in the room, singing word for word to every song. The night was perfectly curated to please everyone attending the sold out show, 'Right Side Of My Neck', "In a Good Way" and many more fan favorites made up the setlist, closing out the fun filled night with "Kingston."
Every fan leaving the show with a smile, Webster's performance did not disappoint. From brilliant songwriting, strong musicianship throughout Webster and her entire band, to the ultimate stage aesthetic, this sold out show is one that'll not be forgotten.