A mild Wednesday night in the city, rock fans, young and old, made their way down to The Opera House for Larkin Poe's sold out show. Their first headlining gig in Toronto, the audience excitedly waited for the Lovell sisters to hit the stage.
At promptly 8:00pm, Boston's electro-folk duo Tall Heights made their way onto the stage to open up the show. With Tim Harrington on acoustic guitar and vocals and Paul Wrist on cello and vocals, Tall Heights pleasantly surprised the audience with their unique performance. Their voices soared beautifully throughout the venue on songs such as Back to Autumn, a cover of Blink-182's Dammit and Hear It Again.
"This next song was inspired by one of my good friends' grandfather," Wrist said. "My friend showed us a photo of him in the hospital the day before he passed away looking out the window of his room. Although we didn't know him, the photo really made us think. Over Covid and lockdown we made a video to this song, and we based it around that photograph. We got people from around the world to send us photos of their loved ones that had passed away and we hung them in my attic creating a really beautiful video." Wrist smiled. "What we didn't take into account though was how much work it would take to put them up so they're still hanging up there in Paul's house" Harrington laughed. "We're hoping the police never have to look in there because it could turn out bad" the audience erupting into laughter before they started playing the track.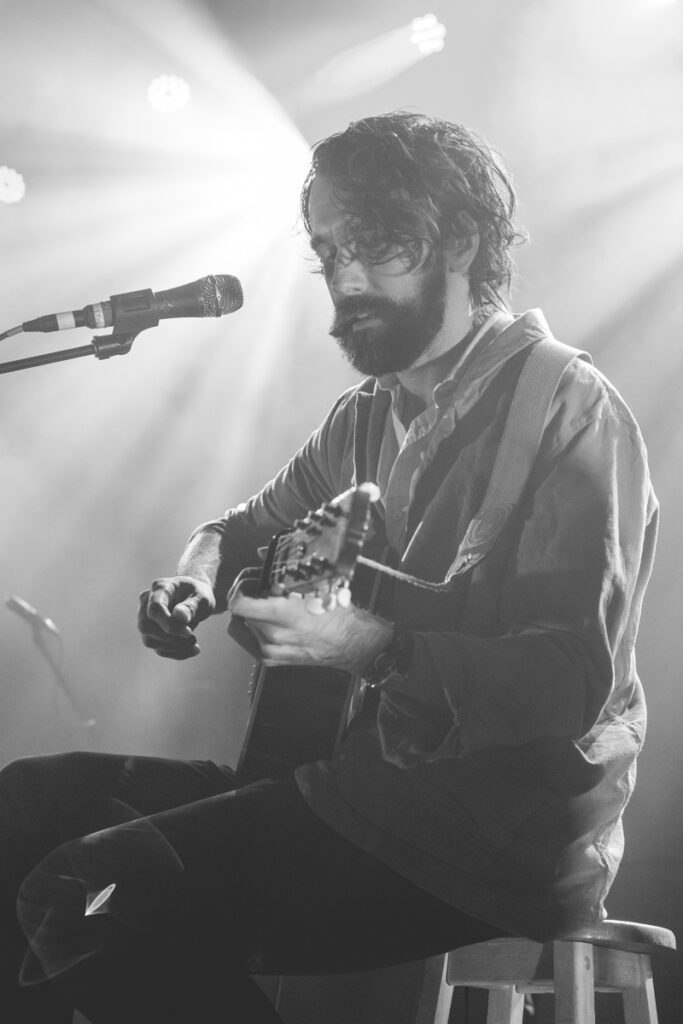 The audience paid attention to each note played by the talented musicians, in awe of their performance. "Thank you so much for listening to us," Harrington said as the crowd cheered. "We're out here singing in our head voices and Larkin Poe are going to melt your fucking faces off" he laughed. Closing out their set with a track called "To Be Young" they took a different approach to this one. "If it's okay with you we're going to come up here and play unplugged for you, but you have to be completely silent for this to work." showcasing their raw talent, Harrington and Wrist played completely unplugged, not even using microphones to sing. Something you don't see very often at a show. Their talent and humor made for a fantastic set, kicking off the night in the perfect way as everyone awaited the talented sisters that are Larkin Poe.
As the house lights went down and the words "Larkin Poe" lit up on the backdrop, the audience roared in excitement. Making their way onto the stage, they kicked off the set with "Strike Gold", a track off their latest release Blood Harmony.
"When we were teenagers we discovered the blues," Rebecca Lovell said as the audience cheered. "This next song we're going to do is by a man called Son House and we hope you like it." Kicking into a cover of Preachin' Blues, the audience cheered, the older folk in the audience appreciating the node to the classics. R. Lovell's raspy vocals paired with the slide guitar played by the talented Megan Lovell, they covered the track beautifully. "Where are all the ladies at, let me hear you" R. Lovell asks as the women in the audience cheered loudly. "This next one is dedicated to you" she stated before they ripped into the anthemic She's a Self Made Man. "This next one was written about the comfort of home. Getting to see our siblings and our parents and the home cooked meals and that southern whiskey. However, Southern Comfort, the alcohol company, approached us and said they really liked the song and wanted to use it. So this one is sponsored by Southern Comfort" R. Lovell laughs before the band all took a shot of Southern Comfort whiskey and kicked into the track of the same name. My personal favorite song of the night.
Keeping the energy high they continue with "Holy Ghost Fire" and "Bleach Blonde Bottle Blues", before bringing the tempo down for "Blue Ridge Mountain" and "Mad as a Hatter", a track R Lovell said she wrote at 15 about her grandfather who had suffered from mental illness most of his life. "To anyone with mental illness out there, remember you're not alone" M. Lovell stated "When I finally opened up about my mental health it changed everything. Talking about it can be scary but it helps." This track is absolutely beautiful and holds a meaning that resonated closely to myself. Picking things back up again, they close out the set with "Wanted Woman – AC/DC" and "Bolt Cutters and The Family Name. Not wanting the night to be over the audience continuously cheered from the moment they stepped offstage and back on stage for the encore. Starting off with just their voices, the Lovell sisters' harmonies soared through the walls of The Opera House as they sang "Deep Stays Down". Grabbing their guitars mid way through the song they finished the night off with a bang. Handing out guitar picks, setlist's and even a Larkin Poe tour t-shirt to lucky fans at the front of the stage.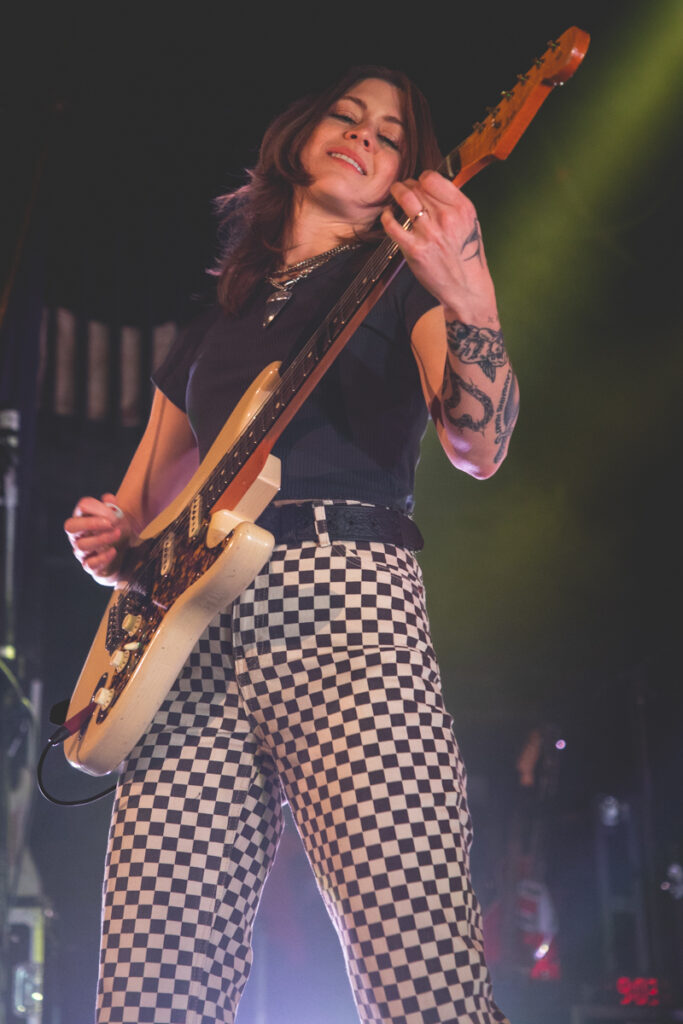 Being one of the best shows I've attended to date, the night was definitely one for the books. The raw energy and emotion was present from start to finish, both bands put on a top tier performance, one that fans will surely not forget.