Here's our new interview with Yulia Skvortsova from Asymmetry.
Asymmetry is a Belarusian Metal band that has recently released their debut album Anima. Their music has elements from modern melodic Metal and Progressive Metal. The 5-piece act has displayed from their very first studio album creativeness in the way they approach music and uniqueness in their delivery.
We asked Yulia about the first record, and, as always tried to get to know her in our nerdy ways.
---
| | |
| --- | --- |
| Hello Yulia. I'm very happy to chat with you. How are you and the other members of Asymmetry? | |
| | |
| --- | --- |
| | Hi, Mirk! Thank you for a great opportunity to share thoughts and feelings with you. We're so exсited about the album's release! |
| | |
| --- | --- |
| You recently released your debut album 'Anima'. How are you feeling about the reception this first album got? | |
| | |
| --- | --- |
| | I feel that Anima's definitely intended for an experienced audience with musical background or without it which opens to sophisticated music. So, we have received the most positive reviews and numbers of listenings on digital platforms. |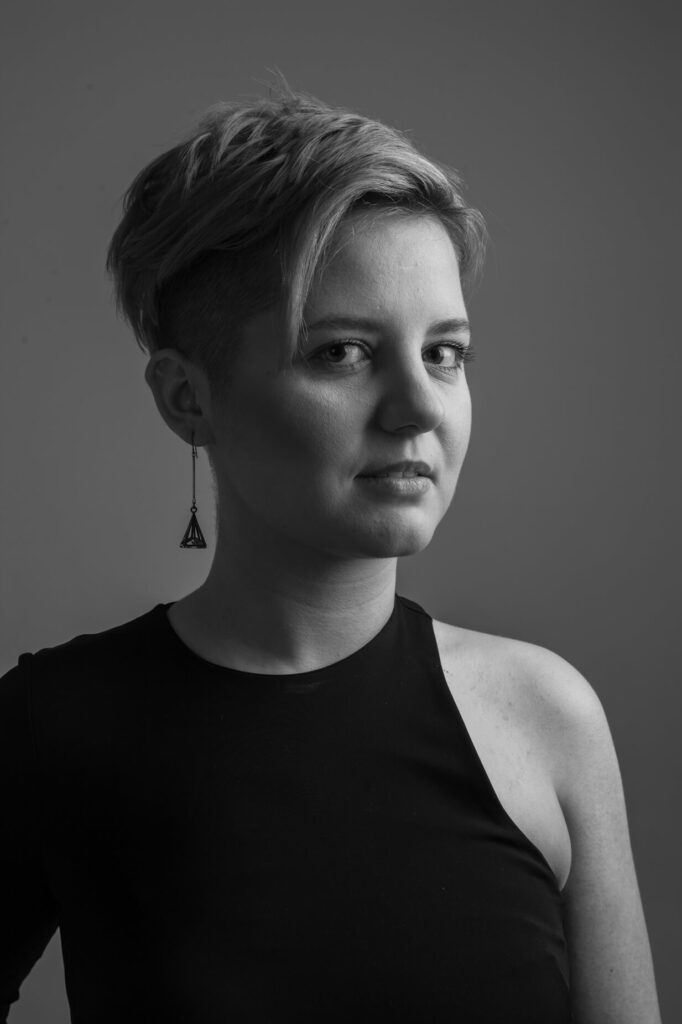 | | |
| --- | --- |
| If any of our readers haven't heard the album yet, what would you say to get them excited to go and check it out right now? | |
| | |
| --- | --- |
| | I also call our work "Skinless Album" where everyone can find something to relate to, bang their head off with indignation, joy, anger, regret, fear, etc. I have pedagogical training where a lot of attention is focused on the inner world and the perception of nature without stereotypes and judgments. All these things, spiced up by my voice, which is similar to Amy Lee's and Shakira's style, and progressive-positive sounding instrumental. So our music is a pattern of classical notions of progressive and pop-rock music. It's with this message that I want you to listen to Anima. |
| | |
| --- | --- |
| To get to know you better, and to have some fun, how about we play a game? I will give you a certain scenario in an alternate universe and you will have to react. Ready? | |
| | |
| --- | --- |
| | Yes, let's play it. |
| | |
| --- | --- |
| In a universe where you're the ruler of a country, what would be an interesting law you'd make? | |
| | |
| --- | --- |
| | Everyone MUST make their dreams come true! |
| | |
| --- | --- |
| Nice one. In a universe where humans are born with superpowers related to their personalities, what would your superpower be? | |
| | |
| --- | --- |
| | It would be Luck. |
| | |
| --- | --- |
| In a universe where all the songs from 'Anima' came to life and became humans, which song would be your best friend? | |
| | |
| --- | --- |
| | Wow, It's a good question! I think it would be Exile. This track combines a lot of genres so I wouldn't feel alone with a friend like this. 😉 |
| | |
| --- | --- |
| In a universe where the currency is the person's sense of humour, how rich would you be? | |
| | |
| --- | --- |
| | It depends on the people around me. So if they all were like Exile, I would buy myself … Wembley. 😂 |
| | |
| --- | --- |
| Wow, that much. In a universe where aliens with superior-tech have invaded Earth, and it was found that the only way to defeat them is by heavy songs, which song from 'Anima' would you lead the counter-attack with? | |
| | |
| --- | --- |
| | Luminescent. The intro of this song is similar to marching with punchy drums. Also, it has a bridge with brilliant guitars and synth solos. |
| | |
| --- | --- |
| Thank you for playing, Yulia! | |
| | |
| --- | --- |
| | Thanks for your questions about where I could transfer myself to another reality. |
| | |
| --- | --- |
| What is one music-related memory from your childhood that means a lot to you? | |
| | |
| --- | --- |
| | It's so difficult to single out one of them. My heart tells me there was a jazz etude of Dvorak for piano and Freddie Mercury's famous vocalize sung along with him by the people at the Wembley Stadium. Thanks to these I found out about the magic of improvisation! |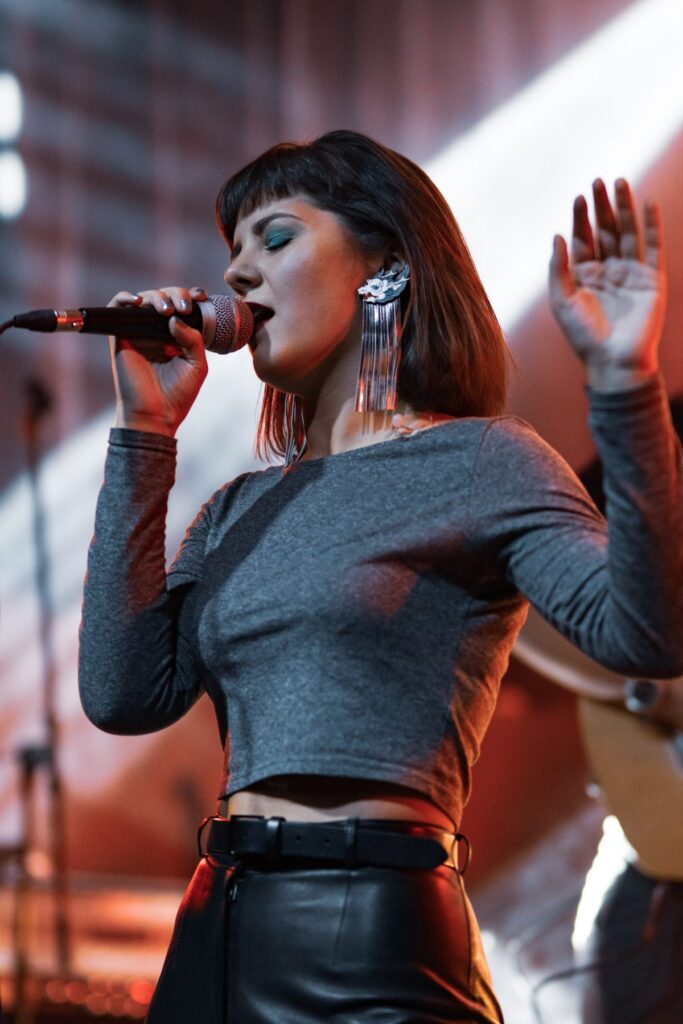 | | |
| --- | --- |
| Do you remember the first time you performed in front of a live audience? How did it feel? | |
| | |
| --- | --- |
| | I have been singing since my childhood. So the first time was so funny — on the pear tree when I was 3 years old. It was the best place where you could be heard by all passers-by! I chose songs about school times. I didn't know how awful it would be later 😂. And sang those songs to everyone getting sweets in return. |
| | |
| --- | --- |
| Have you ever been treated in a sexist manner? How would you have sexism and what advice would you give to young people who deal with any kind of discrimination? | |
| | |
| --- | --- |
| | I don't remember any serious cases concerning me. Thank God! I have always had good relations with guys and I have never seen any discrimination. So, make people respect you and such sexist thoughts will never сome to their minds. 🙂 |
| | |
| --- | --- |
| Great advice. Thank you for the interview, Yulia. Is there anything else you'd like to add? | |
| | |
| --- | --- |
| | Nice to have a conversation with you, Mirk! Thank you for your questions and attention to our music! |
---
Follow Asyemmetry