Symphonic Metal.. What a wonderful phrase. Two words that bring to fans of the genre great feelings. Probably one of the best progresses Metal has made through the decades of its existence. A mosaic of sounds, with shadows from a glorious past and colours of every shade and every reality. An ongoing symphony moving in one direction with guitar riffs and heavy drum beating increasing its tense and beauty. This is SYMPHONIC METAL.
Now that I have finished flirting with my favourite music genre, it is time to talk about the band causing all that sentimentality, Era of Ephemeris. You can tell this band is going to sound majestically good just by saying their name out loud! Try it! ERA OF EPHEMERIS. (Note: that doesn't always work)
So Era of Ephemeris is a Swedish Symphonic Metal band, fronted by Rossana Cavallotto, a vocalist we'll be talking a lot about very soon. We had a wonderful time listening to the band's album 'Among the Stars' and writing a review about it. Also, we had the lovely chance of interviewing vocalist Rossana Cavallotto and ask her about their recent album among other things.
If you're only here for the interview, click here to jump right to it.
---
Review
'Among the Stars' consists of 7 tracks, including one intro and outro, leaving us with 5 full songs. Although short, the album fulfills what is expected from an album with its richness in music or lyrics. Here are three things we loved about 'Among the Stars'.
Rossana Cavallotto's Vocal Majesty
It must be freezing up there where the notes Rossana is hitting are. Rossana Cavallotto is definitely one of the things that make this album one of great quality. Not only she was soaring high with her great singing technique, but her voice also has a wonderful tone that makes it hard to imagine any other voice performing in her stead. Probably my favourite parts of Rossana's brilliant performance were on the songs Farewell, Another Side of the Same World, and Where the Leaf Falls.
The Rich Heavy Melodic Music
So when Rossana is singing we have majesty through her epic vocals, but when she is not singing, we still have that instrumental majesty Era of Ephemeris made sure is frequent throughout all parts of their album. The instrumentals, Reflections and Off Into The Great Unknown, played a huge role in building up and concluding the album. A short but beautiful solo in Where the Leaf Falls made a wonderful impact, and Another Side of the Same World has one gorgeous melodic intro that involves a guitar that sounded enjoying being played on. We're not only talking about complicated tunes, even simple build-ups such as the one Among the Stars was introduced with, were brilliant and catching. But then, the beautiful simplicity of that intro faded and in the midst of the song a brilliant guitar solo made that song well deserving to be the titular song of the album.
The Lyrics
When the titles are as eloquent as 'Another Side of the Same World' and 'Ancestral Vision', you kind of expect the lyrics to be also as eloquent. And saying sentences that are full of meanings is not what makes good lyrics, otherwise philosophers would be the best poets. It is the way you deliver these same meanings in a way that provokes music in the mind of those who listen even when there is no music. Songwriters are aided with the fact that there is in fact music carrying their lyrics. Era of Ephemeris, however, did not use that aid. Their lyrics are very good as if they have an internal melody without the help of material instruments.
---
Some might consider the album to be short and that if a few songs were added it would have been better. We didn't feel that way, the album served its purpose and it's quality that matters not quantity.
However, what we think would have made the album better is more theatrics. The album has a theme and a concept that could have been used to create effects that would have caught the full attention of the listeners and made them more compelled into the album.
We recommend this album to all those who love their Metal fused with symphony and melody.
Ratings
Here are the average of the ratings that were placed by the FemMetal Team.
| | | |
| --- | --- | --- |
| Music (30%) | ⭐⭐⭐⭐⭐⭐⭐⭐ | 8/10 |
| Lyrics (30%) | ⭐⭐⭐⭐⭐⭐⭐⭐⭐ | 9/10 |
| Production (30%) | ⭐⭐⭐⭐⭐⭐⭐ | 7/10 |
| Cover Art (10%) | ⭐⭐⭐⭐⭐⭐⭐⭐ | 8/10 |
| Total | ⭐⭐⭐⭐⭐⭐⭐⭐ | 8/10 |
---
Interview
Mirk: Hello Rossana! I'm glad to chat with you. How are you doing today?
Rossana: Hi! I am fine thanks, really happy to talk with you.
Mirk: You're the vocalist of Era of Ephemeris. Would you please introduce the FemMetal readers to your band? Who are the members? How would you describe your music style?
Rossana: Era of Ephemeris is composed by Urban (guitar), Emil (guitar), Sebastian (bass), Christian (drums) and me.
Every member of the band have different music influences and we can say that our music is a mix of them from melodic death metal,passing trough progressive and 80s 'rock influences.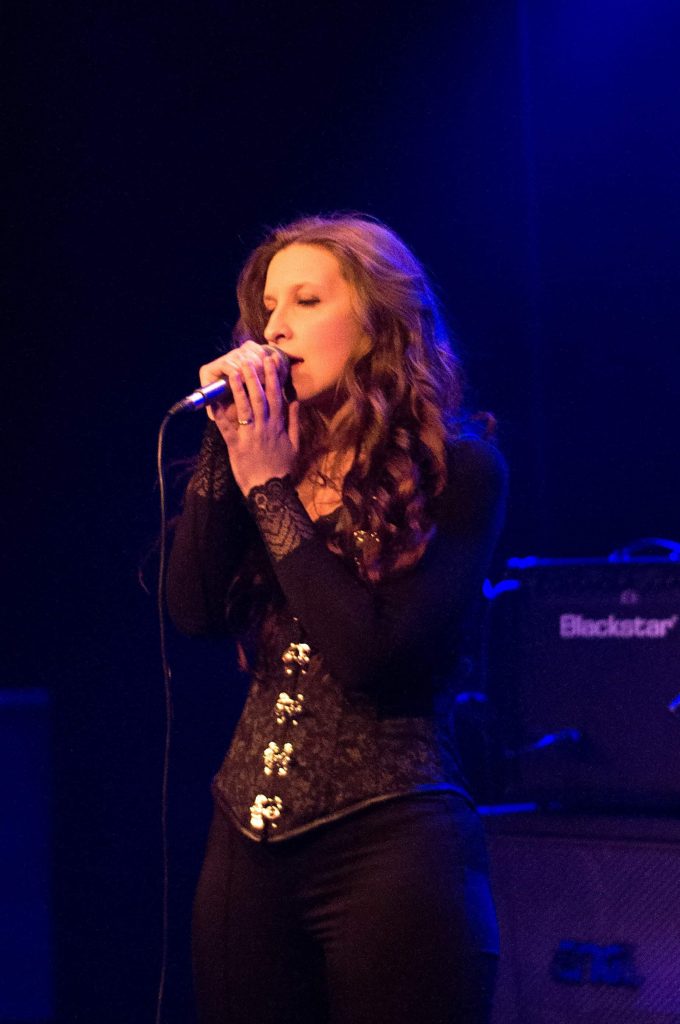 Mirk: You released the album 'Among the Stars' this year. How are you feeling about this album?
Rossana: We are all super excited and happy about it! We received really positive feedback, much more than what we expected, and we are currently working on the second album.
Mirk: You have a great operatic voice that we can hear and enjoy all over the album. How did you discover your voice and decide to be an vocalist? Did anyone inspire you to choose this path?
Rossana: I started to study piano at the age of 7, the study plan includes different subjects and after 3 years I started to follow the choir lessons. That was the time where I decide that I wanted to sing. Of course I had to wait a bit that the voice was growing and at 14 years I started to study singing.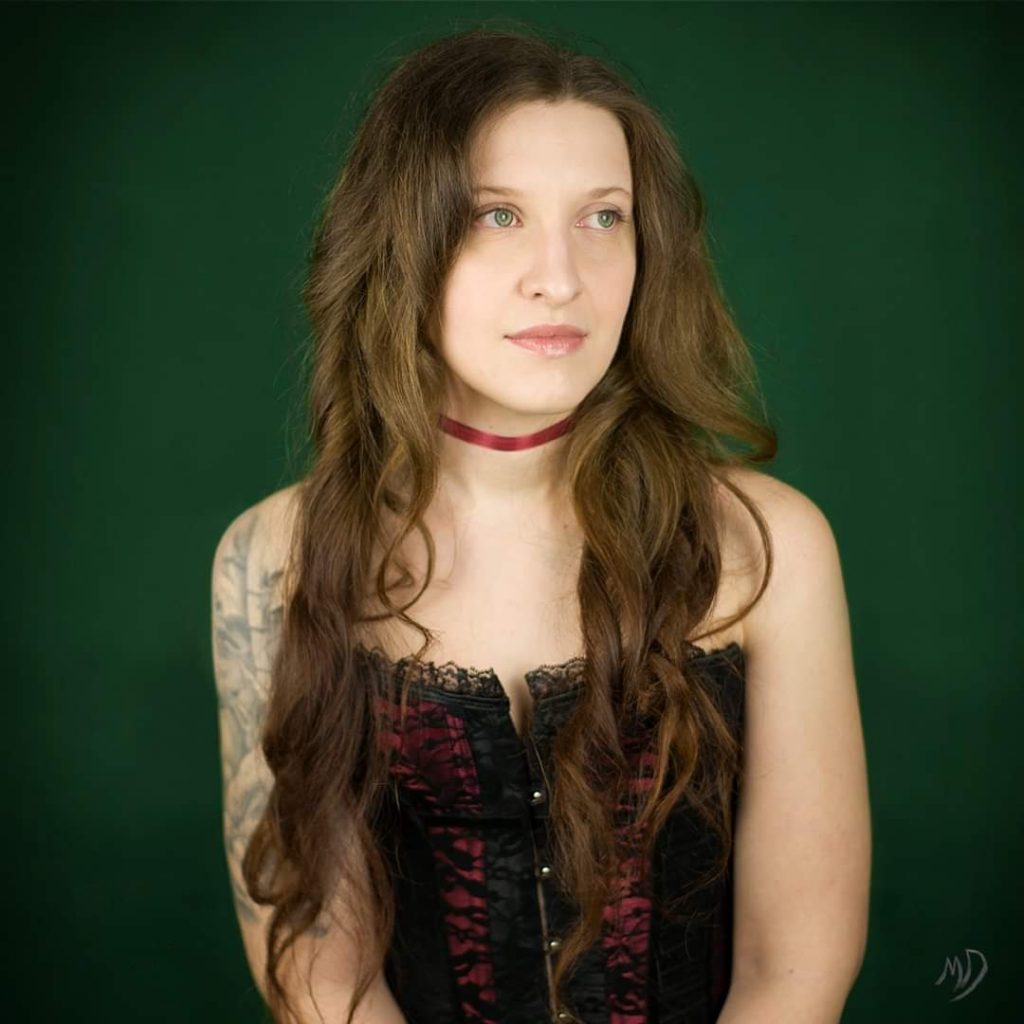 Mirk: Can we say that your love for Symphonic Metal or Metal in general directed you in this way of singing? Or the other way round, meaning your vocal abilities led you to love Symphonic Metal because of being able to showcase your voice best in it?
Rossana: First I discovered the love for classic music and opera, then Metal. Around 17 years old one of my friends gave me a Nightwish's album to listen and immediately I said: this is what I want to do. I can combine the two things that I really love.
Of course it took time, in Italy where I was born I was singing in a cover band but I always dreamt about writing our own songs and show what I can do and then in 2017 I moved to Sweden and here we are!
Mirk: In the last decade many bands from Sweden emerged to the Metal scene. Two of my favourite bands are Swedish. What do you think about the Swedish Metal scene, be it the bands or the fans?
Rossana: Since I started living here I had the pleasant confirmation that even if everyday new music genres grow, the metal scene is always still loved, listened and played as in the past.
Mirk: Sweden has been a forerunner of gender equality for a long time. However some women around the world still suffer from sexism and misogyny. As a woman, what advice would you give these women on how to face inequality and discrimination?
Rossana: This is one of that kind of topics that is really hard to talk about, because we will always find someone with a different point of view.
What I can say is that like I never left my dream to have my own band (even if it's a completely different challenge), no woman should give up to any kind of abuse and fight for equality.
Mirk: If you have the power to solve one problem or issue our world is facing today, what would it be, and why?
Rossana: Surely I will solve the environment emergency that we are living right now, which will automatically solve others problems on our planet.
I guess that finding the balance between nature and human, certainly we will fix a lot of other arising problems.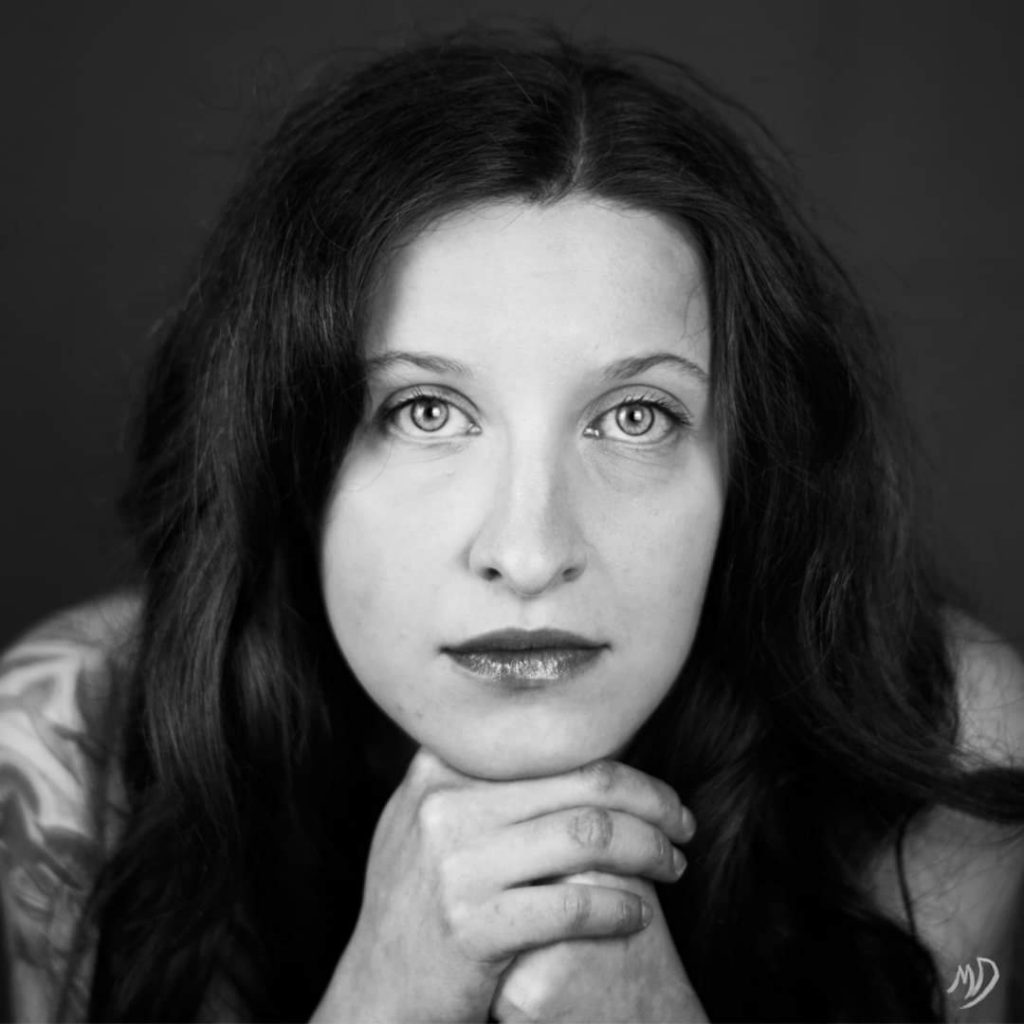 Mirk: Aside from music, what other hobbies and activities do you enjoy?
Rossana: It's not easy to answer because I have a really a lot of different hobbies but main ones are these. The first passion is cooking and preparing homemade products as bread, homemade cheese and genuine food. Then watching horror movies, videogames, gardening,arts and craft,and enjoy motorcycle trips.
Mirk: Thank you for the interview, Rossana!
Rossana: It's a pleasure!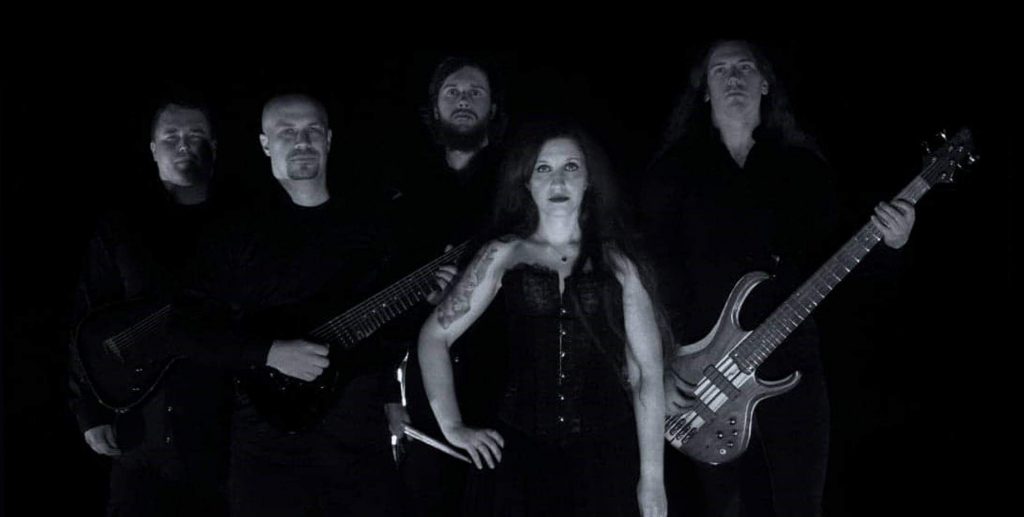 Follow Era Of Ephemeris



---