For the past year and a half, we have been celebrating women in the world of Metal and Rock for their music. Today, as International Women's Day arrives, we extend our celebration towards women in history who have changed the world as we know it with their achievements. We will talk about six women who were pioneers in the fields of science, politics, sports and of course music.
Even in the darkest ages when women faced the cruelest acts of being objectified and discriminated against, many of these ladies gave the world through their inventions, sacrifices, and achievements. Here are five women who rocked the world before rocking was cool!
---
Marie Curie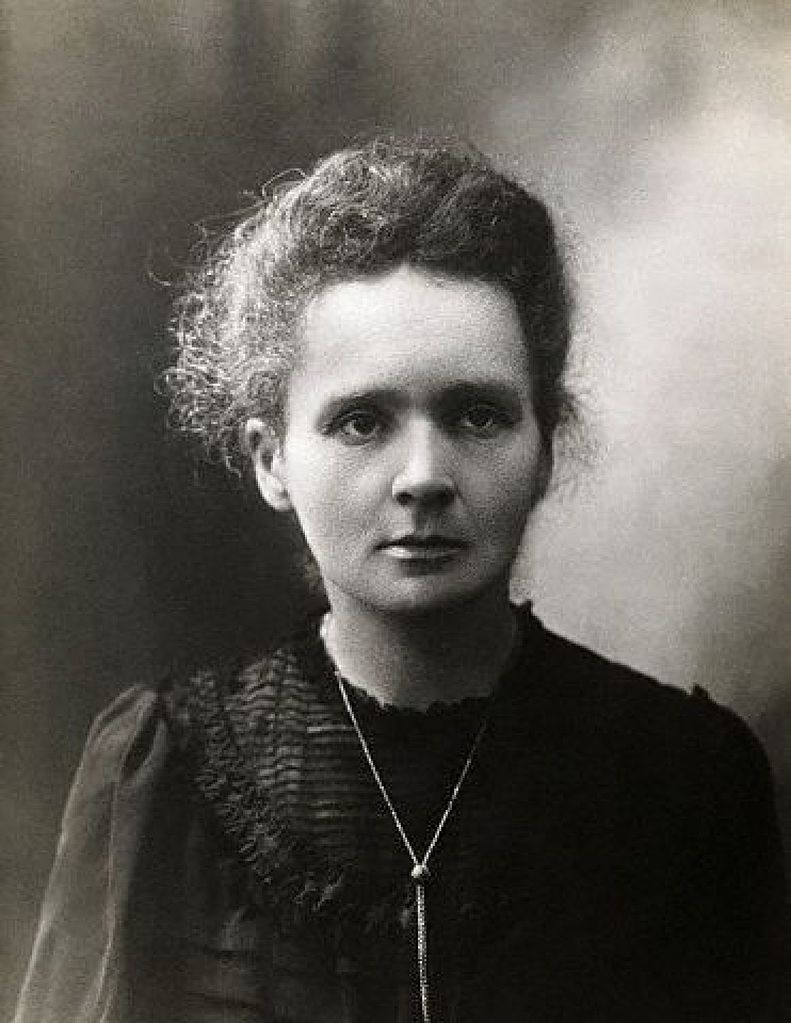 Marie Skłodowska Curie was a Polish-French physicist and chemist famous for her first of a kind research on radioactivity. Madame Curie was the first woman to ever win a Nobel prize, and also the first person to win a second Nobel prize and the only woman to achieve that so far.
Madame Curie invented the term 'radioactivity' as she developed the theory and discovered two elements: Polonium and Radium. Her Nobel prizes were in the fields of physics and chemistry.
Aged 66, she passed away from aplastic anemia due to her continuous exposure to radiation, leaving behind a legacy that still lives.
---
Jane Fonda
Jane Fonda is an American actress and political activist. She starred in numerous movies such as 'They Shoot Horses, Don't They?', 'On Golden Pond', and 'The China Syndrome'. She received numerous awards including 2 Academy Awards, 2 BAFTA Awards, 7 Golden Globe Awards, a Primetime Emmy Award, the AFI Life Achievement Award, and the Honorary Golden Lion.
Aside from her magnificent acting career, Jane Fonda is also a political activist, famous for antiwar, feminist, civil rights, and environmental activism. In 2001, she established the Jane Fonda Center for Adolescent Reproductive Health to help prevent adolescent pregnancy through training and program development.
In simple words, Jane Fonda is a pioneer actress and a warrior for feminism and civil rights!
---
Serena Williams
Serena Williams is an American tennis player and a record Grand Slam winner. She has been world No. 1 in women's single tennis for a total 319 weeks out of which 186 were concecutive.
She won a total of 23 Grand Slams, the most any man or woman have won in Open Era. She won a record of 13 Grand Slam singles titles on hard court. She also holds the Open Era record for most titles won at the Australian Open with 7. She also holds the record for the most women's singles matches won at majors with 351 matches.
---
Valentina Tereshkova
Valentina Tereshkova is a former cosmonaut, a member of the Russian State Duma (lower house), and an engineer.
On 16 June 1963, she became the first and youngest woman to have flown in space with a solo mission on the Vostok 6 . She orbited the Earth 48 times and spent almost three days in space. She remains to the date the only woman to have been on a solo space mission.
No matter what side you were on in the Soviet-American space race, if you were on any, Valentina Tereshkova surely won the race for women!
---
Miriam Makeba
Miriam Makeba also known as Mama Africa was a South African singer, songwriter, and actress. She used to be United Nations goodwill ambassador and a civil rights activist. She delivered music in many musical genres such as Afropop, Jazz, and world music.
She is one of the first African musicians to receive worldwide recognition, bringing African music to Western audience and popularizing Afropop genres.
One of her famous quote is: "Girls are the future mothers of our society, and it is important that we focus on their well-being."
---
These women, though not related to the general concept of FemMetal, have rocked the world with their achievements.
Happy International Women's day for all women around the world, whether they're mothers, students, leaders, scientists, and of course, our favorites, Metal musicians!
---