In my second year at university I had to take a free elective course. I had to choose between Spanish and German. For schedule reasons, I ended up taking Spanish. Although I forgot most of what I have learned due to lack of training, I had fun learning the language at the time. However, a few things make me regret not leaning German. Northpolyptica is one.
The German band is on the verge of releasing their album 'Seelenfrieden' on the 4th of September. We had the chance to listen to the upcoming album and write a review about it.
We also had the chance to chat with vocalist Cynthia Enn and talk about the new album and her band and their plans among other things. Jump straight to the interview by clicking here.
---
Review
'Seelenfrieden' is a 14 tracks album going over 55 minutes of music. The band's Synth Rock sound is accompanied by a duo of a bass and soprano vocals, giving the band a unique sound. That sound can be easily heard in 'Seelenfrieden'. Here are 4 things we loved about Northpolyptica's upcoming album.
1. Rich and Progressive Music
Not like they haven't warned us about the various elements their music contains, 'Seelenfrieden' has symphonic and Gothic elements over the Synth Rock production. But that's only a label description of a massive musical production. We can hear in the album the sound of many instruments making every kind of tune and working together in the most remarkable way. When the album is out you need to check songs such as Der grosse tote Wolf, Vampire Dawn, and Das Licht to feel that richness on your own. Great music!
2. The Vocals x 2
The idea of having a Bass and a Soprano in the vocals is a beauty on its own. This duet creates a beautiful contrast and wide spectrum for the lyrics to run into as the music progresses. And if the vocalists who take these roles are as good as John Lötzsch and Cynthia Enn are, it's even better and better. The two vocalists create their own level in the beauty of sound as their vocal parts co-exist and intersect in a brilliant way. Rockstar, Vampire Dawn, and Regen are the tracks on which we loved these vocals most.
3. The Song Signatures
One of the things that made 'Seelenfrieden' a very memorable album is the uniqueness each track possesses. The band have managed to create an album of 14 tracks without repeating themselves and with many track standing out in a certain addition of elements here or there. You have the heavier and the softer tracks, the fast and slower ones. This variety made the album one of our favourites in 2020.
4. Favourite song: "Rockstar"
The first song on the album felt like a door into a new world. The slow and careful beginning of the song turns into a gorgeous chorus where the two vocals meet. The song continues to give with wonderful melodies and a great guitar sound. Although some songs are more "complex" than Rockstar in terms of the symphonic elements presented in them, Rockstar is a song that goes straight into the heart without knocking. Very smart decision to lead the album with it.
---
We recommend 'Seelenfrieden' to all fans of Synth Rock and Progressive music. On the 4th of September, once that album is out, you MUST give it an ear and listen to it. We are not exaggerating by our claim: one of the best Rock and Metal albums of 2020.
---
Ratings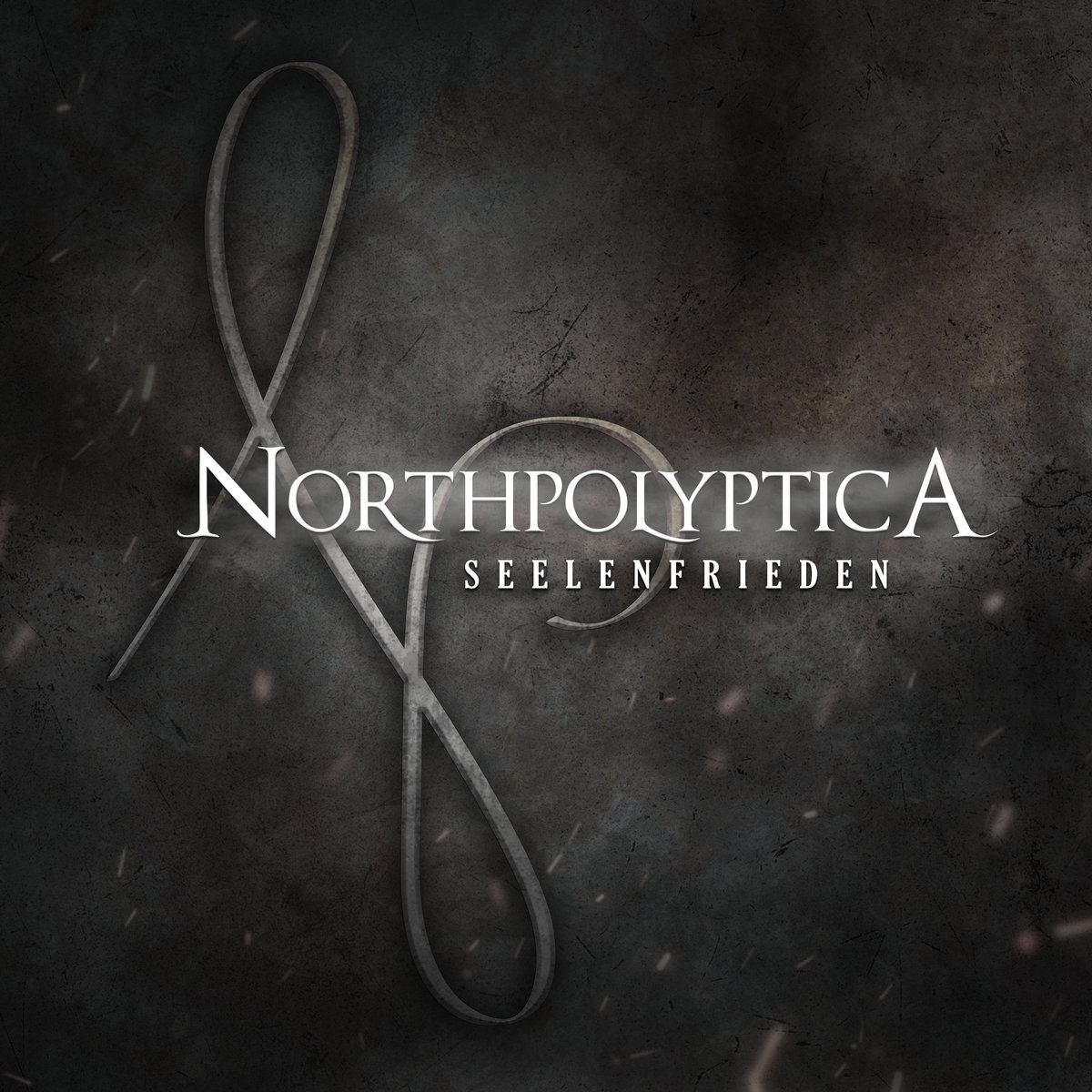 The FemMetal Team has given the album the following rates:
| | | | |
| --- | --- | --- | --- |
| | Betty | | 8.5/10 |
| | Mirk | | 9.5/10 |
| | Rebecca | | 9.5/10 |
---
Interview
And here's our interview with Cynthia Enn. We hope you enjoy reading it.
| | |
| --- | --- |
| Hello Cynthia. It's really nice to chat with you. How are you the rest of the members of Northpolyptica? | |
| | |
| --- | --- |
| | Hello Mirk! Thank you so much for the interview. Despite the virus and all that crazy stuff going on in the world, we're doing quite well.  |
| | |
| --- | --- |
| We're going to talk about your upcoming album 'Seelenfrieden'. But first, how would you describe your band, Northpolyptica, for our readers who are reading about you for the first time? | |
I describe our music as an exciting mix of synth-rock, gothic sounds, and symphonic elements. Synth-rock describes a genre, which combines classical rock elements with electronic sounds. For example, The Birthday Massacre is sometimes labeled as synth-rock as well.
There are three of us in Northpolyptica, John and myself are doing the vocals, while Markus is an instrumental mastermind. He plays the guitar, keyboard, bass, and also adds the synthie part.
For the vocal part: I think, our experimentation with female and male vocals and the usage of different vocal styles stands out and keeps things unexpected.
Oh, and the most unusual: We sing in German language and we do that for two reasons:
1. I think, there are far too few bands singing in their mother tongue. So, many of them sound similar. That's not a bad thing per se, but it's a real pity in our opinion.
2. We have a terrible German accent while speaking English.
That's awesome!
So 'Seelenfrieden' is going to be released in a few days. How are you feeling about this release?
| | |
| --- | --- |
| | It's just great to accomplish such a milestone. "Herz, lass nach", our first release, will always have a special place in our hearts, but "Seelenfrieden" really was a great deal of work, beginning with the home-recorded music and not ending with the self-made design. It's the first-ever physical release of Northpolyptica and as such its release is a very important moment of our band history. |
| | |
| --- | --- |
| People who are pre-ordering your album from your bandcamp are receiving four early tracks. Have you received any feedback from fans about these tracks? | |
| | |
| --- | --- |
| | Oh yes, and their feedback is very positive so far. We are so glad about that because most of them also fund the production of the CD beforehand. So it's of course important to us not to disappoint. |
Oh you're far far away from disappointing!
In order to get to know your album better, and at the same time have fun, let's play a game! I will give you a task, and you have to pick one song from the album that best fits the task. Ready?
| | |
| --- | --- |
| | Sure thing, shoot! |
| | |
| --- | --- |
| Which song from 'Seelenfrieden' would you use to cheer up a friend feeling low? | |
| | |
| --- | --- |
| | I would play "Rockstar" to them. It's a really fun song with good storytelling. I listen to that if I am feeling low, so "Rockstar" will do |
| | |
| --- | --- |
| Which song from 'Seelenfrieden' would you recommend for someone who is hearing your music for the first time ever? | |
| | |
| --- | --- |
| | Give "Bevor du gehst" a listen. It has beautiful melodies, if I may say so myself, and the lyrics are part of our band's quintessence. |
| | |
| --- | --- |
| Hostile aliens have invaded planet Earth (a thing very likely to yet happen in 2020) and enslaved human beings. Their weakness is found to be music with witty lyrics. Which song from 'Seelenfrieden' would you lead the charge against the aliens with? | |
| | |
| --- | --- |
| | Well, this year just gets better and better, huh? We will lead the armies with the power of "Regen". The song has some really high notes, their heads will just explode, witty lyrics or not. |
| | |
| --- | --- |
| All songs on 'Seelenfrieden' came to life and became human beings. Which one of these songs would you be best friends with? | |
| | |
| --- | --- |
| | That's a tough one. Let's break that one down… So, "Hoch hinaus" will have very philosophical views on everyone and everything, but will always be stuck in their own head. Nice enough fellow, but not best friend material. "Rockstar" is too clingy, "Feuer" is always busy crashing parties. I think I go with "Das Wesen" as a best friend. It will always have good stories to tell and therefore: goodbye boredom! |
| | |
| --- | --- |
| In the same scenario, which song-turned-human would you go hunting with in case of a Zombie apocalypse? (another thing that might happen in 2020) | |
| | |
| --- | --- |
| | Easy, "Vampires Dawn" because vampires > zombies. Song-turned-vampire is legit, right? |
That was brilliant!
A thousand years from now, an archaeologist named Neutron Titus discovers a working CD copy of 'Seelenfrieden' in the ruins of an ancient vehicle and manages to play it. Which song would he like best?
| | |
| --- | --- |
| | He will love "Der große tote Wolf" because a thousand years from now he will surely be an android, am I right? And therefore he will like the synthetic sounds in it. |
| | |
| --- | --- |
| Thank you for playing Cynthia! Hope you enjoyed our little game. Now I will think of these answers every time I listen to one of the songs you mentioned from 'Seelenfrieden'. | |
| | |
| --- | --- |
| | Oh no, are we done already? I LOVED it, best questions we ever got. |
Thank you! That makes me happy 😊
Releasing an album is certainly a milestone in an artist's life. What other milestones and achievements are you looking forward to achieving as a musician?
| | |
| --- | --- |
| | There are still some firsts for us to archive, for one. First gig, first collaboration with other musicians, first professional music video shooting. Then of course we want to achieve a larger audience. Not exactly because we aren't happy with what we have, but because you are not taken seriously, if you don't match certain standards. But personally, I'm just glad for the journey, regardless of the destination. |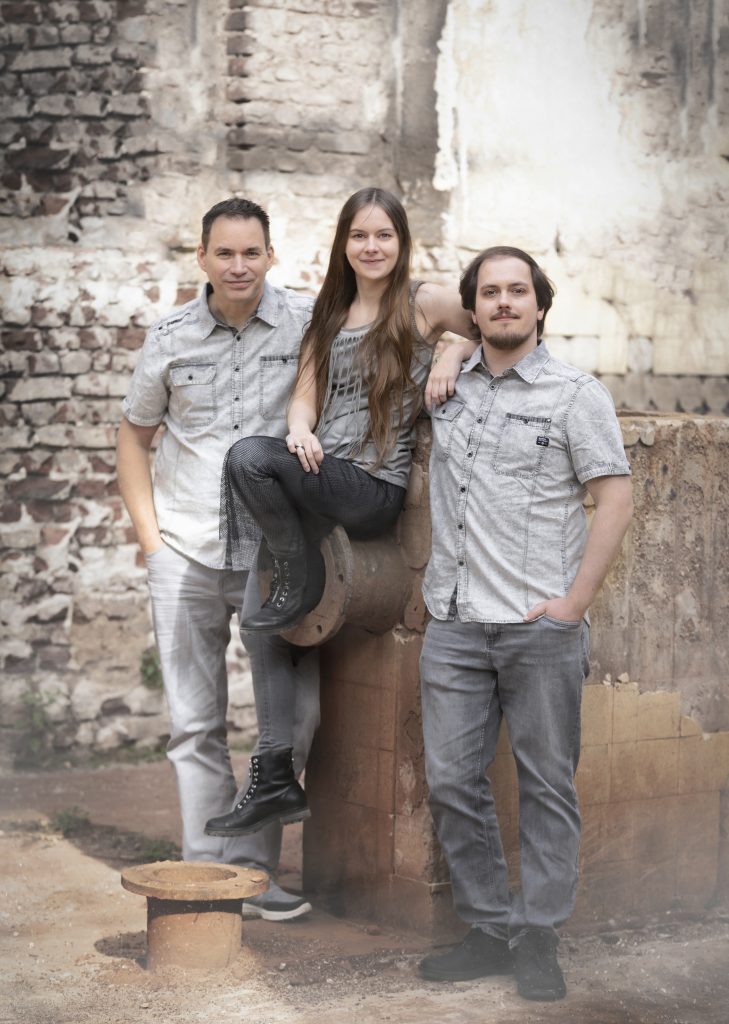 | | |
| --- | --- |
| Have you ever been treated with sexism? How would you face sexism and what advice do you give to women around the world who have to deal with discrimination on daily basis? | |
| | |
| --- | --- |
| | For sexism as in discrimination, my answer is no. But reaching a large audience without sexualizing myself or without using my appearance as a woman to sell music seems to be harder than to simply rely on looks. It happens – not very often, but it does – that we get comments about my appearance, but not my voice or our music and that's just not, what I am here for. I see it more often elsewhere. Female singers are described as "beautiful" or "ugly", male singers are labeled "great voice" or "sounds bad". That's a problem. And honestly, I don't know what to do against it. |
That's why we fight for equality!
If you had the power to change something about the world right now, what would that be and why?
| | |
| --- | --- |
| | Egoism is a big problem right now and the aversion to change. So that's high on my list. But I think I would love to eliminate the big three: Racism, homophobia, and sexism. That would improve us as a species a great deal. |
| | |
| --- | --- |
| Aside from music, do you have any hobbies you'd like to talk about? | |
| | |
| --- | --- |
| | Too many hobbies, too less time. The most time-consuming besides music would be the twitch gaming channel of my boyfriend John (also a singer of Northpolyptica). We follow a really unique concept there, full of music and a wide range of different games with great attention to the community. It would be too off-topic to go deeper into the topic, but if you are interested, just check out North_Station on Twitch.tv |
Will sure do!
Thank you for the interview Cynthia! Good luck for you and Northpolytica in your future projects!
| | |
| --- | --- |
| | Thank you ever so much, Mirk! It was great fun answering you.  |
---
Follow Northpolyptica