Without Warning is a Metal band from Finland fronted by vocalist Michaela "Micha" Tuomenoksa. The band also includes Juuso Javanainen on guitars, Joakim Keuru on bass, and Lauri Tuomenoksa on drums.
Without Warning have released their very first single and music video, entitled Delusion, on October 7th. The music video has already exceeded two thousand views, a great figure for a brand new band! You can watch the music video at the link below.
Releasing one's debut single is, without a doubt, a great checkpoint in a musician's career. And Without Warning have cruised into this checkpoint. Micha described her feelings about releasing the debut single as follows:
I'm very excited to finally have 'Delusion' out and with that going public with our band. Our first single and everything around publishing the band is the outcome of hard work, dedication and passion. For me personally, this has been a very important journey since it is the first official band I am a part of, so I'm really putting my heart and soul into everything I do. 'Delusion' is the first step and we have now opened the door to endless opportunities, and I can't wait to see where it will take us.
The Turku-based quartet seem to have found their own formula for a unique and modern Metal sound coined "Pop-Metal", and this formula has manifested through their debut single. This is how Micha describes her band's sound:
The term for our genre includes a very large range of different sounds and styles because it can be interpreted in many ways. But to sum it up as simple as possible, I would describe our sound to be modern as having synth elements combined with the metal part being heavy instruments. To top it off our sound is completed with melodic pop vocals. So basically, pop music with a modern metal twist. Something that suits a lot of listeners from different genres.
It is always refreshing to hear new bands emerging to the scene, especially after the bump the music industry went over due to the COVID-19 pandemic. Luckily for us, Metal fans, Without Warning, like many other bands, used this gloomy period to work on their substance and create more music. Micha told us about how her band made use of lockdown periods:
Fortunately for us, we had a lot of work to do in the studio, making songs and designing our social media materials. So we were able to use that time to our advantage without having the pressure to produce what was needed.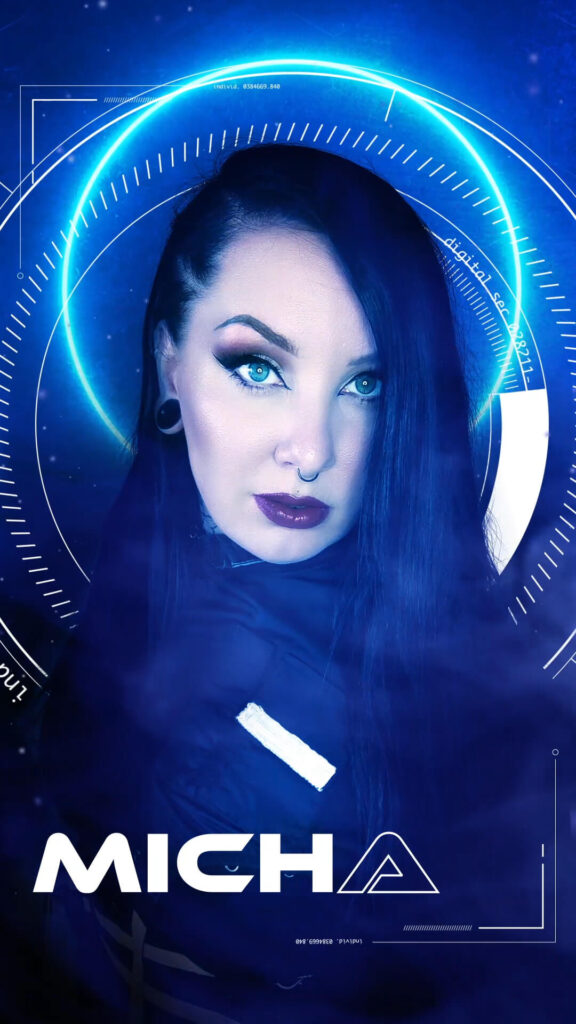 What a great way to spend the lockdown! And we will soon be able to enjoy the fruits of this hard work as Micha promised new music to be on the way.
We are working on our second single at the moment which is beyond exciting. I know I say I'm excited a lot, but it would be an understatement to say anything less. We're going to work with a very talented producer so we get the most out of our next single. We're also planning to shoot the music video very soon and we will be stepping up the game a lot from 'Delusion'. Since we're a new band we're currently planning to release some singles before an album, but it's definitely something we've thought about.
Well, Micha's excitement seems to be infecting us all with excitement to hear their upcoming music.
It is always wonderful to see bands and musicians so passionate about the work they're doing and how their music is being received. In fact, when you look around you find that the most successful musicians, the idols of music, are those passionate about their art. And when looking at Without Warning's sound diversity, one cannot but wonder who Micha's music idols were when she was growing up. Luckily, I asked her and her answer was the following:
It's hard to name one idol that has inspired me… I've always listened to a lot of different genres so I take inspiration from where ever whenever. But I do remember listening to Celine Dion as a child, her voice and technique are so impressive. I took some inspiration from R'N'B singers as well due to their technique and melodic way of singing. R'N'B was really popular in the early 2000s. I'm actually not a fan of basic commercial pop music, but I have to admit they have some very talented singers. My current inspirational women are definitely Courtney LaPlante (Spiritbox) and Tatiana Shmailyuk (Jinjer).
Such diversity in the music taste would sure lead to an exciting artist with a unique approach to music, which suites the identity of the whole band, that will definitely leave a signature on the music scene if they live up to the potential we've seen in the first single.
Now some musicians have left their signature through a single legendary song that was famous to the point that some would remember the song without the artist. On the other hand, other musicians haven't had that one huge hit that reached a legendary level but have produced a number of quality songs and albums that earned them their status. When I asked Micha what her choice between these two cases would be if she could decide her band's fate, here's what she answered:
I think I would go with option two. My goal has always been to focus on the music, share the passion and feelings I project through it. If someone along the way gets inspired by it, I am grateful and humble. Music helped me through some rough times and I hope my music can be a safe vessel for others as it was for me. At the end of time, I want to feel I did everything within music with a pure open heart.
What a great perspective! I am personally excited to hear what Without Warning will next deliver. Until then, you can follow the band in the links below to stay up-to-date with their news.
Thank you for reading and hope you enjoyed this article!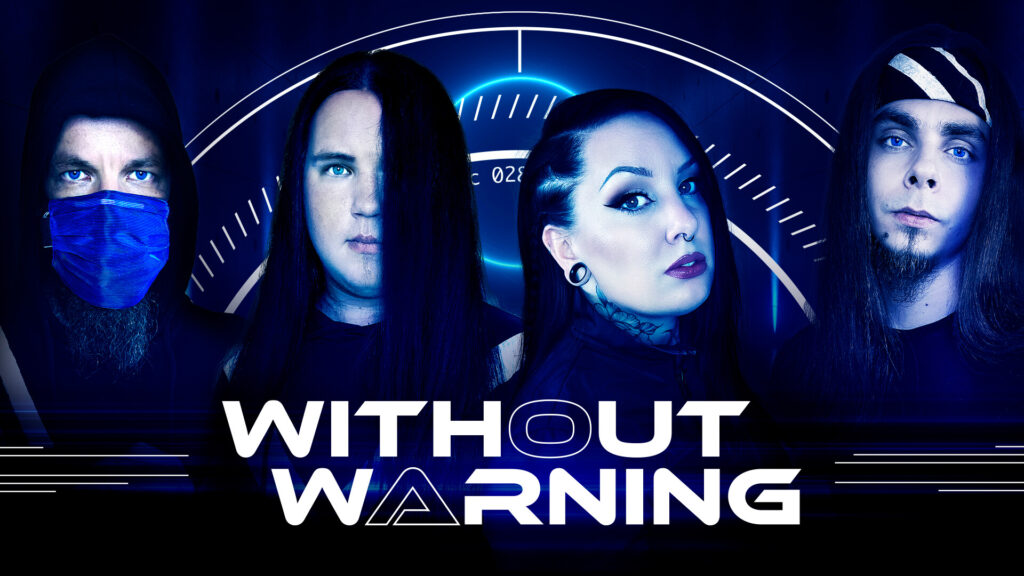 ---
Follow Without Warning