On the 8th of September 2022, Buckingham Palace confirmed the passing of the longest reigning British monarch in history, Queen Elizabeth II. In a world dominated by patriarchs, a woman ascended to what once used to be one of the most powerful seats of power, and still is quite influential, and remained the matriarch of her family for more than 70 years in which the world witnessed plenty of developments, especially on the front of equality and social justice.
People who know me know that I am a republican in my political thinking (not to be confused with the distorted American party currently dominated by misogynists and homophobes). However, with this article, I intend to pay tribute to the woman herself, not her status as the Queen. Regardless of whether you're a royalist or a republican, things are what they are. Queen Elizabeth II lead arguably the most powerful monarchy in the world for more than seventy years and was influential in her family, her country and all around the world. Is she a feminist icon? That would be an argument that depends on the person's own definition of feminism and its indications. What everyone would agree on, however, is that she is an icon, and she is a woman. From here comes the importance of paying tribute to the great empowering role she played, and proving that women can lead as good as, if not better than men.
The Queen and Feminism
First, it is important to note that the constitutional role of the Queen demanded her being strictly neutral with respect to political matters. Therefore, publicly adopting a "feminist" status was something the Queen, as head of state, would avoid. However, actions do speak louder than words. Here are three examples of empowerment women received during Queen Elizabeth II's reign,
"Iron sharpens iron"
Following Queen Elizabeth's coronation in 1952, a young woman wrote of her hope that the Queen's accession "can help to remove the last shreds of prejudice against women aspiring to the highest places, then a new era for women will indeed be at hand." Twenty-seven years later, this woman, Margaret Thatcher, became the first female Prime Minister of the United Kingdom and was dubbed the "Iron Woman" due to her powerful grip on leadership and politics.
This is an example that shows how by just being there as head of state, Queen Elizabeth inspired women to pursue roles that the society deemed as male-exclusive during that period.
Words and Actions
Throughout her reign, Queen Elizabeth's words and actions not only highlighted the progress that Women's rights have achieved but also the individual accomplishments of women. She used these occasions to stress the importance of women being ambitious and pursuing their goals.
At the time she was congratulating England women's national football team after winning the most recent Euro 2022, she said:
"You have all set an example that will be an inspiration for girls and women today, and for future generations."
Before that, back in 2015, in her opening statement at the 100th annual Women's Institute meeting, the Queen celebrated accomplishments women made, naming the right to vote and electing the first female prime minister as examples, and also mentioned that "British women have climbed Everest for the first time" referring to adventurer Rebecca Stephens. She then stated that "the opportunities for women to give something of value to society are greater than ever, because, through their own efforts, they now play a much greater part in all areas of public life."
As for her actions, even though it was due to tradition of precedence, it was definitely empowering to see a group of powerful men walking behind the matriarch all the time. One action that was definitely not a tradition, however, was when Queen Elizabeth surprised the Crown Prince of Saudi Arabia by getting into the driving seat of her Land Rover and driving him around her estate for a tour. At the time, Saudi women were not allowed to drive, and the Queen's action, therefore, sent a very powerful feminist message.
Leader in her Family
As mentioned before, due to tradition, the Royal family has to always walk and sit in order of precedence, making her the leading member of the family at all times. However, Queen Elizabeth II was leading her family even before her accession to the crown. During the Second World War, then Princess Elizabeth became the first female member of her family to join the military full-time. That was when she joined the Women's Auxiliary Territorial Service. She drove trucks and fixed cars as part of her military service for her country.
In 2011, Queen Elizabeth II supported a major amendment that saw gender equality achieved in the royal succession. Before that amendment, a woman could become the monarch only if there were no eligible male heirs to the throne. This system was called the "male preference primogeniture" and meant that a younger brother would displace his older sister in line to the throne. After the 2011 amendment, the line to the throne is determined only by age and not gender.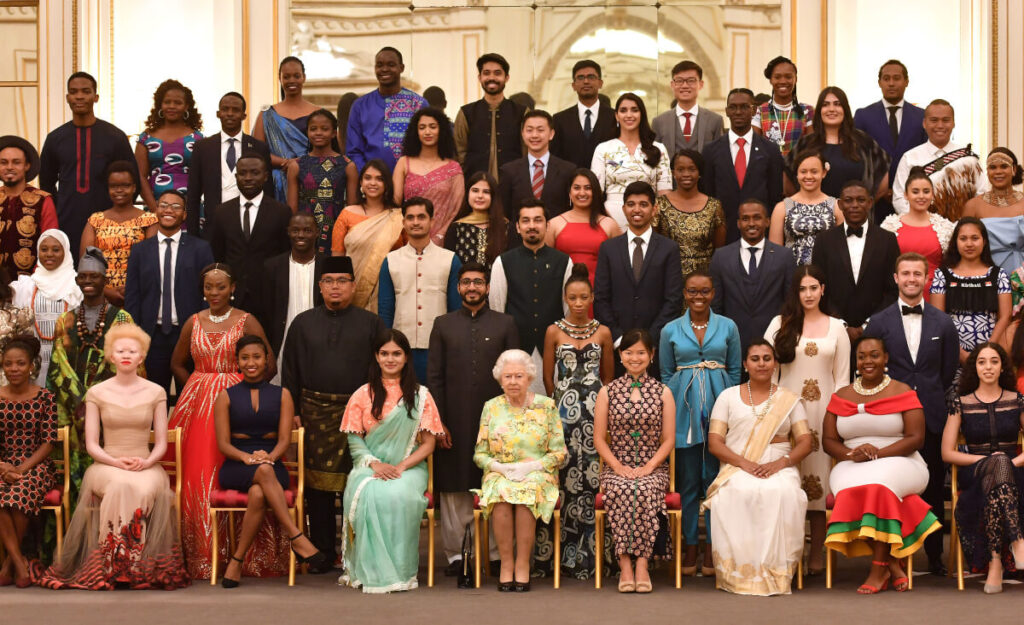 ---
With the death of Queen Elizabeth II, the world lost one of the most powerful women in the last century. It is important, however, to learn from the legacy that Queen Elizabeth has left. Your role should never be determined by your gender and woman can play and excel at leading roles in society. During the period when Queen Elizabeth ruled, women's rights saw great achievements all over the world. However, the mission is far from complete and the fight for equality should continue. May you all be inspired to fight and lead, by the powerful women from the past, present and future, and most importantly, by yourself.