On December 28th and 29th, the Legend Live Club in Milan will host the Scarlet Records Fest, with two days filled with music and, of course, metal!
Here you will find the bands that will perform there: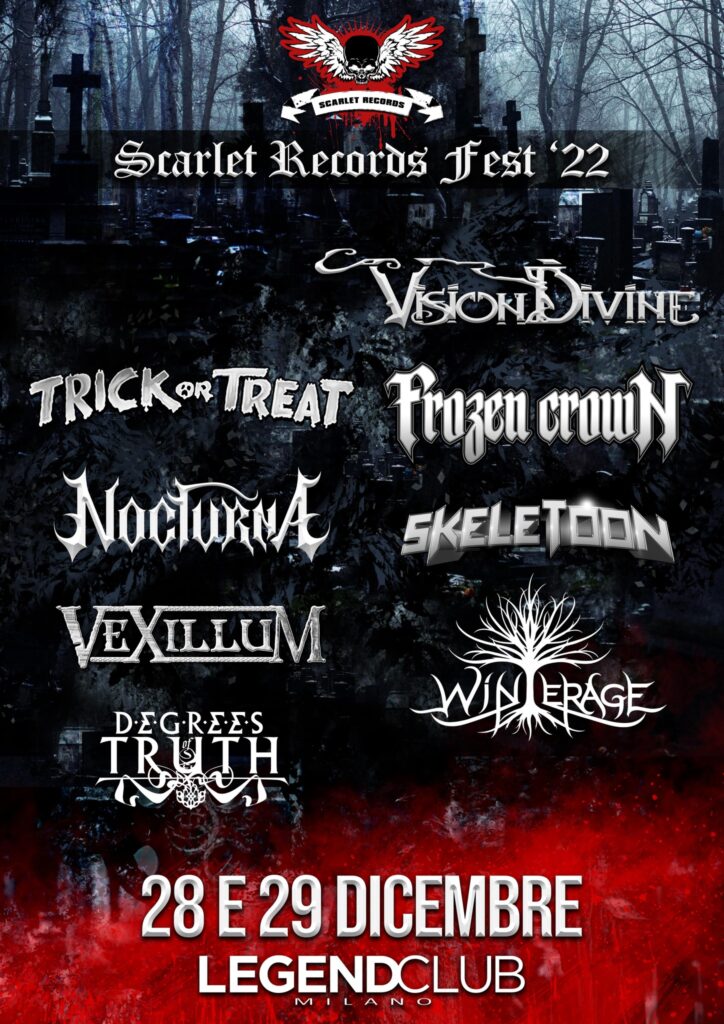 Tickets for both days are available by clicking here. Tickets for day one instead here and for day two here.
DAY 1:
Trick or Treat
Nocturna
Vexillum
Degrees of Truth
DAY 2:
Vision Divine
Frozen Crown
Skeletoon
Winterage