French Alternative Metal band, Onyria, returned with a new EP named "X", which they released around the end of July. The band, fronted by Elena Pinna, carried on with their creative and unique approach to Metal in their new release. We talked with Elena Pinna and asked her about the new EP, her band's music, and some of her fondest memories and strongest opinions related to music. Here's our interview with the amazing Elena Pinna from Onyria!
Reuel
Hello Elena! It's nice to chat with you once again! How have you been?
Elena Pinna
Hi! Thanks for reaching me out again – it's always a pleasure to chat with you. I'm doing well, thanks – busy writing new songs, promoting our EP X and much more.
Reuel
Brillaint! You have recently released your new EP "X". How are you feeling about the way your fans received it?
Elena Pinna
I am extremely pleased with the outcome. I must say that our fans have consistently held a special fondness for those songs. This is precisely why we chose to breathe new life into them by re-recording.
Reuel
How is your new EP different from your previous releases?
Elena Pinna
The fact that these songs have already been released and are thus somewhat "dated" posed an additional challenge for us. We wanted to create new versions that are not only on par with the originals but also equally captivating, if not more so.
Reuel
How would you describe your style of music to someone who never got the chance to listen to your music before?
Elena Pinna
I'd say it's a mixture between alternative rock a-la Skunk Anansie, with a touch of heaviness and influence from bands like Alter Bridge, but with a melodic element that comes from one of my biggest influences, Linkin Park
Reuel
Lovely! Let's play a little imagination game to get our readers more excited for your new EP, I will ask you to pick one song for certain scenarios. Ready?
Elena Pinna
Born ready!
Reuel
Which song from "X" would you use to introduce someone who never heard your music before to your music?
Elena Pinna
Revenge, no questions asked.
Reuel
Which song from "X" would you use to cheer up a friend feeling down?
Elena Pinna
I will say Prisoner Of Mind. Although at first glance it might seem a rather melancholy and introspective song, it actually has a message of resilience and strength.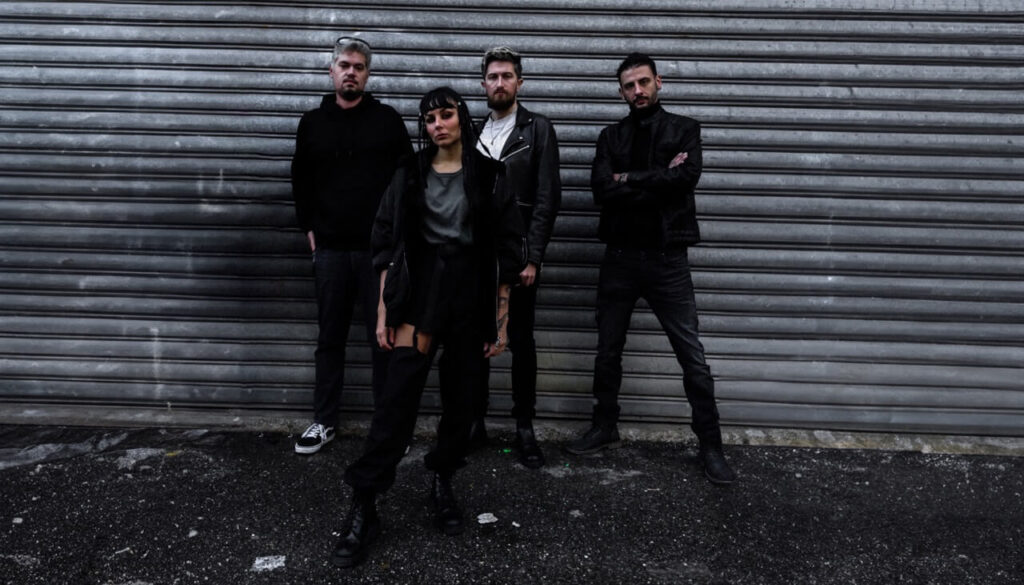 Reuel
Aliens from outer space invaded Earth. Their only known weakness is music with heavy guitar riffs. Which song from "X" would you use to fight back against the aliens and defeat them?
Elena Pinna
Okay, I'll definitely be repetitive, but again, revenge
Reuel
If all the songs from "X" came to life and became humans, which one would be your best friend?
Elena Pinna
I will say revenge. If the energy of that song became a person, it would certainly get along with me.
Reuel
Thank you for playing! I hope you enjoyed this game. Do you remember the first time you performed live on stage? What was your experience like?
Elena Pinna
Yes, I remember it very well and I remember the feeling of feeling exactly where I wanted to be. I don't remember having special expectations, I always lived the moments before the shows concentrated and not much inclined to overthink.
Reuel
Wonderful!
With our generation becoming increasingly dependent on social media, do you think the pros of social media's effect on the music industry outweigh the cons?
Elena Pinna
I think that music as art in general, suffers from an industry based increasingly on voidness and abstraction. what music does today is please a drugged market in which. We can identify 2 "artists categories": creators caught in the various social networks and aspiring artists who are forced to beg for dates with the well-known pay-to-play system.
On the one hand, there is the illusion that with social networks it is easier to get known, on the other, the harsh reality of the fact that to get visibility, you have to pay insane amounts of money to market yourself.
Reuel
Wow thank you for your insight and thank you for your time, Elena. Always a pleasure chatting with you. Is there anything you'd like to add to take this interview home?
Elena Pinna
Thanks to you, I really appreciate it. I will just say to our fans who will read this interview, to continue following us and stay tuned because soon there will be some news!