I recently had the opportunity to interview Grazia Riccardo, the vocalist of the band Conspiracy of Blackness, following the release of their album "Pain Therapy." This album takes listeners on an introspective journey, addressing deep disappointment and highlighting the afflictions of the human soul and the world.
We asked Grazia about their musical background and got to learn more about her opinions and musical journey. Enjoy this lovely chat with Grazia Riccardo.
Reuel
Hello Grazia! It's really nice to meet you! How have you been?
Grazia
Hi Reuel, everything is fine, thank you. It's a great pleasure for me to meet you!
Reuel
You recently a new album named "Pain Therapy". What would you tell your fans to expect to hear when they listen to your new release?
Grazia
The album was released with Wormholedeath on September 22nd, we are really very happy! Our fans will find themselves immersed in a dark world, the characters that live in our songs are crooked, broken beings that mend themselves piece by piece… "Pain Therapy" was born from disappointment, from the need to denounce everything that damages the human soul and destroys the world. Every song is a story, seen or experienced on our skin! This album is an introspective journey, but not only that. It talks about current issues, the pain of loneliness, the anxiety of judgement, the anger of injustice and the awareness of not being understood by others, each piece creates a dense network of feelings that connects all the tracks. "Pain Therapy" wants to sincerely describe this society's indifference towards the weakest. Its aim is to move souls, highlighting everything the individual has to face in everyday life, desperately trying to find the right cure.
Reuel
How would you describe your style of music to someone who never got the chance to listen to your music before?
Grazia
I would describe COB's music as a continuous inner journey, with sounds full of contrasts and different emotions but at the same time extremely direct and impactful. Our music is characterized by a mix of Nu, Alternative, Gothic Metal and darkwave music.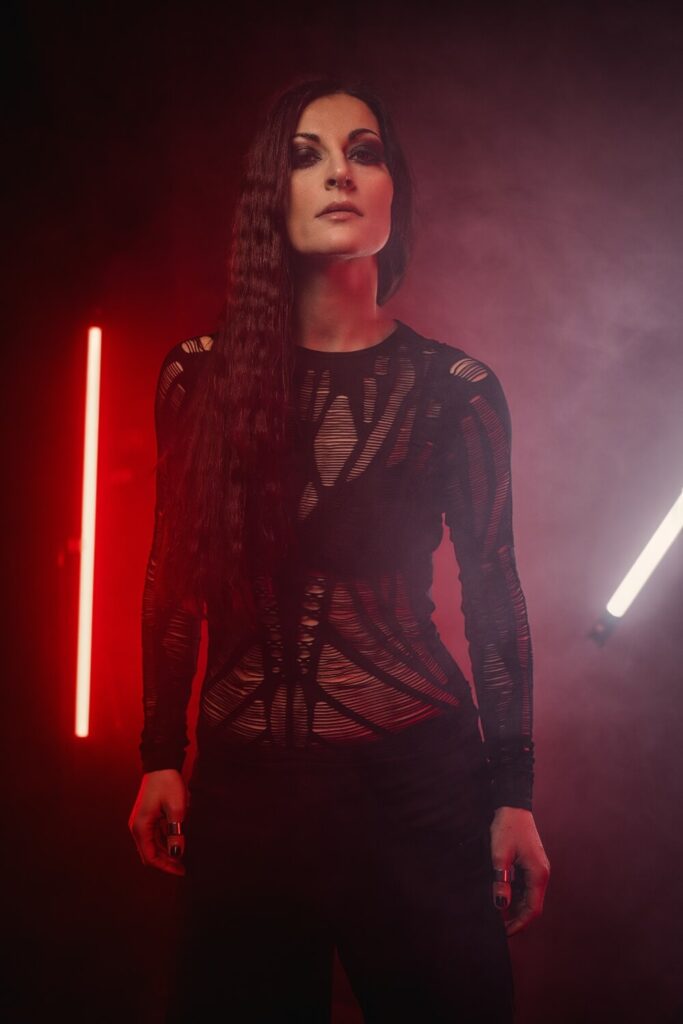 Reuel
What bands did you grow up listening to and would say have influenced your musical identity?
Grazia
I grew up listening to rock and metal music but not only that… there are various bands that influenced my musical identity. I could mention Led Zeppelin, Pink Floyd, Beatles, Queen, Genesis, Depeche Mode, Tears For Fears, Dead Can Dance, etc… In the metal field I would like to talk about my beloved Korn, their music saved me in a difficult period of my life I have always deeply loved their way of composing music and I adore Jonathan Davis' voice. Another great band that I particularly love are Slipknot, their music is amazing and Corey Taylor is a great performer! Then there are Lacuna Coil, our compatriots, a strong and talented band, led by the great Cristina Scabbia. There are other great bands like Gojira, Evergrey, Evanescence, In This Moment, etc… that I find very interesting!
Reuel
Let's play a game! I will set a scenario in an alternate universe with new rules and see how you'd react to the different situations. Ready?
Grazia
I'm always ready to play! Let's start…
Reuel
In a universe where you are a necromancer, which late musician would you ask for advice?
Grazia
Difficult answer… Beethoven
Reuel
In a universe where humans can choose either to be able to teleport from one place to another or travel back and forth in time, which superpower would you pick?
Grazia
I would like to be a mutant with telekinetic and telepathic abilities (like Jean Gray – X-Men). I would have the power to manipulate infinite forms of energy using only my thoughts, fix and change entire timelines, travel to other dimensions, and open doors between several alternate realities.
Reuel
That sounds interesting!
In a universe where humans only see in greyscale, what would your favourite colour be?
Grazia
Black
Reuel
In a universe where money does not exist, but instead, people pay for things by making other people laugh, how rich would you be considered?
Grazia
I couldn't give a correct answer… I'm a pretty nice person, I always manage to make the people I meet smile.
Reuel
In a universe where the senses of taste and hearing are mixed together, what food would you imagine your music would taste like?
Grazia
If COB's music were a food it would have a sweet and sour taste, with hot and spicy notes.
Reuel
In a universe where a sitcom-style theme song plays whenever you wake up announcing the start of your day, what would your song be?
Grazia
Psychosocial – Slipknot
Reuel
In a universe where you are an evil overlord, what object would you bind yourself with so you would never die?
Grazia
I would bind my soul to a magical amulet made of obsidian.
Reuel
In a universe where you were chosen to rule a nation, what is the first law you'd change or make?
Grazia
Certainly, I would create a set of laws to protect nature and all its creatures, eliminating any type of violence and exploitation.
Reuel
In a universe where you can only communicate through emojis, how would you describe "Conspiracy of Blackness"?
Grazia
😈👿🖤🌙🍀
Reuel
Thank you for playing! I hope you enjoyed this game.
What is your most treasured music-related memory?
Grazia
The most precious memory I carry in my heart is when I performed for the first time with my beloved Conspiracy Of Blackness.
Reuel
Have you ever experienced any kind of sexism in your professional life? What advice would you give our young readers who might experience any kind of discrimination?
Grazia
Yes, unfortunately, yes! Even today, frontwomen are not always well-regarded in the metal music scene. Fortunately, the number of female-fronted metal bands is growing every day!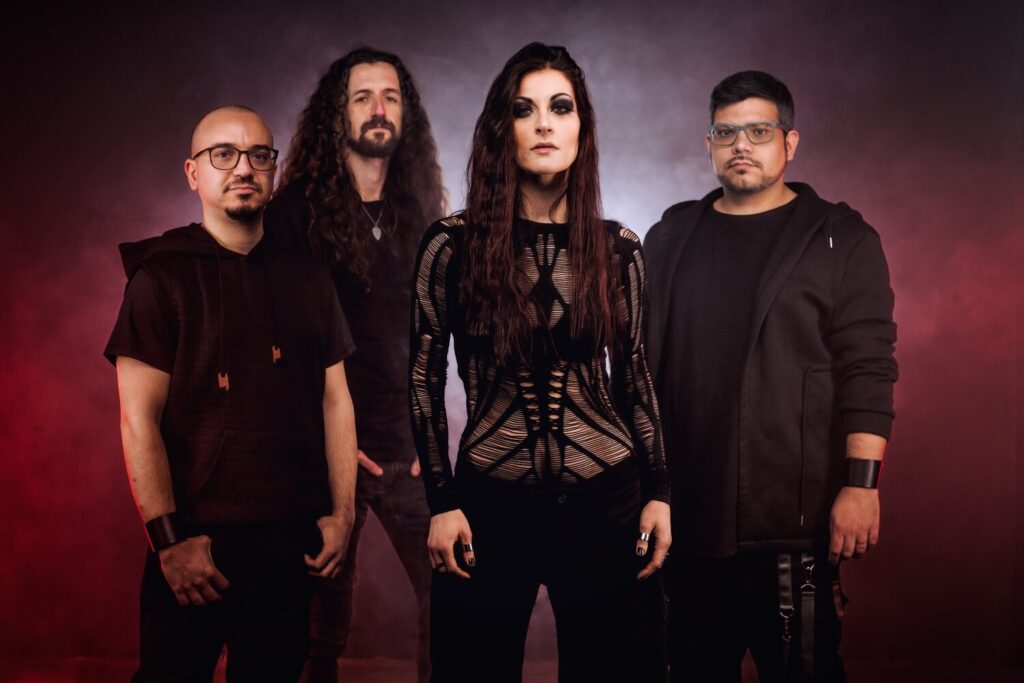 Reuel
Thank you for your time, Grazia. Always a pleasure chatting with you. Is there anything you'd like to add to take this interview home?
Grazia
Thanks to you Reuel, for your kindness, for giving me the opportunity to talk a little about my band and thanks to those who will read this interview. Follow us on our official website and on our social networks: Facebook, Youtube, Twitter, Instagram. There will be lots of news soon!