Mirk: How does the front-woman of that band inspires you to be a better person?
Anastasia: Jinjer… comes from a country that is currently at war. It isn't easy. They are putting everything in it and their effort is paying them back. Their determination has always affected me. Tatiana is a tough, beautiful and talented woman. Who wouldn't want to be like her? Tatiana currently has the best growls in the scene!
Candice: Avienne is honestly one of the kindest and best women I've ever had the privilege of knowing. She has this incredibly powerful stage presence that alternates between angel and demon but off stage she is just a normal person… She is hilarious and weird and so much fun to be around… She grew up in such a conservative country and was able to turn into the dynamic metal goddess that she is today. She taught herself to growl late at night in her home in Malaysia and her family almost definitely was concerned about the sounds they were hearing. Nowadays her parents are arguably VINTERSEA's biggest fan, their leading competition being Avienne's husband and myself. She moved to Oregon for college and auditioned for VINTERSEA and has grown into this fierce and confident performer. While in college she joined an acapella group so she could expand her vocal range for the band. She just keeps getting better and better. I think she is inspiring because she has found a great balance between her need to grow as an artist and as a person…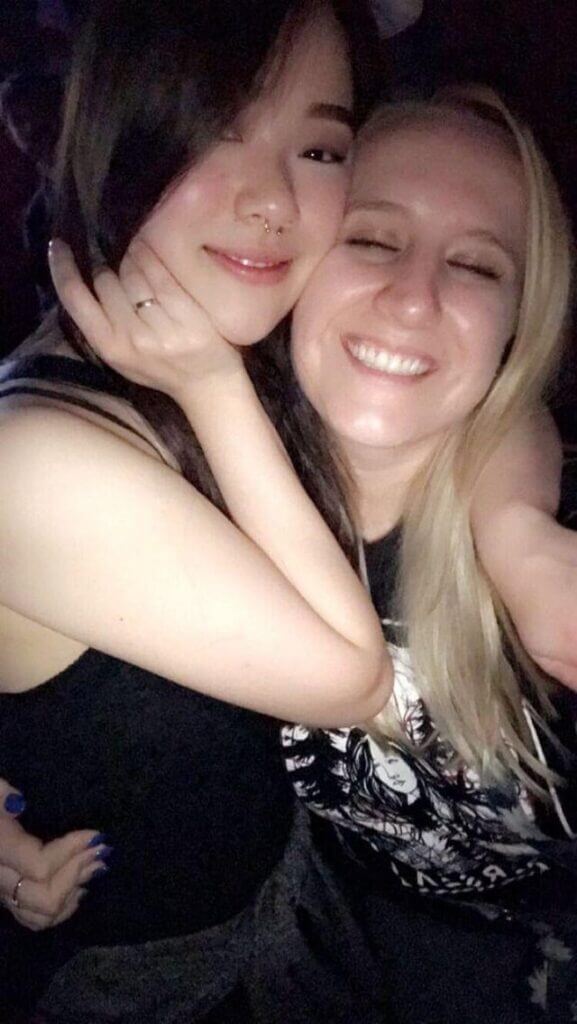 Francis: They help me to remember that there are still people who, being famous, do not believe themselves to be divas and they are the same as me; to enjoy music, to not feel ashamed if I want to dance a bit with metal, to be myself and not imitate anyone.
Karolina: Both front-women of Arch Enemy are vegans and straight edge… all of these bad habits are popular and quite normal nowadays. Thanks to Alissa and Angela I decided not to be like the other people, so I went vegan and straight edge… I call this "a peaceful rebellion".
Panni: Everything I got to know about her [Elize Ryd] during the years was things that made me love her more and more. It's like… she is so strong, brave and honest. She dares to speak and she is a very very deeply wise and kind soul. These are all things that make her my idol. All these things are inspiring me to do my things better.
Shannon: Lorraine Lewis fronts both Vixen and Femme Fatale. Lorraine has such power on stage and absolutely kills it every show. She is such a kind, caring human being and she's so sweet to all of her fans and makes sure they always have a great time…
Vale: Amy is a multi-instrumentalist… she paints, she's very creative, a producer, writer and she fought many battles in her private life.., She is a strong woman, she was able to get up again and found the strength to carry on and me too! She gave me the push!
Vera: …where should I begin!? Elize has inspired me in many ways. She has helped me believe in my dreams and reach some of them. She makes me feel stronger. She is so powerful and gives me power. I felt a little easier actually to be around people… when I've just heard her powerful voice and songs! She inspires me to be myself, trust in my dreams and just make things happen! And I can't thank her enough for that.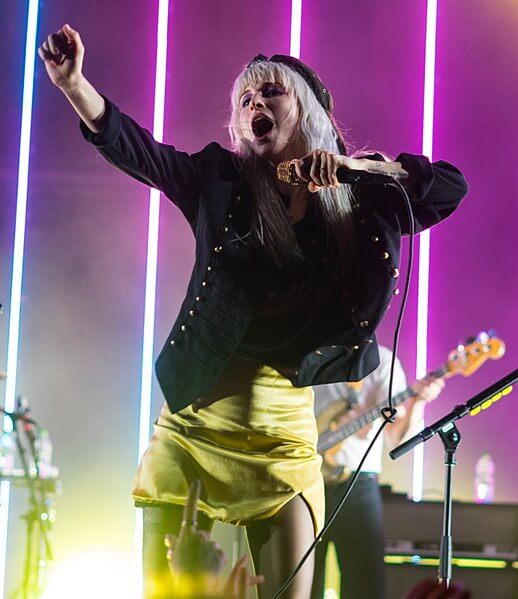 "Paramore is one of my absolute favourite bands because their songs are deeply relatable. Hayley and her friends write about friendship, anger, love, heartbreak, and all things life. she reaches people in a simple, yet wholehearted way. their fans are everything to them and they do all they can in their power to give their fans what they deserve. they're genuine and sincere and I feel at home when I listen to their music."
– Abbey Goodrich, USA