What is the best thing about Rock music? Is it the aggressive guitars? Some might say so. Is it the broad topics its songs cover? Some might argue it is. For me, the best thing about Rock is that it is the genre that can contain all other genres. You want some Pop in your Rock? Do you want gloom and melancholy? Do you want symphony? Some hip hop? Some jazz? Whatever you want, someone has brilliantly fused it with Rock. Rock is the god of genres and the medium any sound can live in, and Forest Hills is one hell of a way to materialize what I just said.
The New York band featuring the two talents of Jack Burton and Zero Surico emerged into the scene with an album in 2019, 'Break Free' and are currently working on another. We have had the pleasure to talk with Zero about the band's music, their plans for the future among other matters. But first here is our review for their 2019 album.
Click here to jump right into the interview.
---
Review
Without any further ado, here are three reasons why you should listen to 'Break Free'.
The Variety
Like we've said in the introduction, Forest Hills displays in a very good way the variety Rock music can contain. The band included a broad spectrum regarding speed and heaviness in their music. We can see the classic Rock influences on their music in many places through the album we hear some rapping in Incomplete and Alone, a progressive sound in Echo and some post-grunge elements here and there. The best part about it is that Forest Hills didn't do that at the expense of their originality. Their sound was the spirit that carried us through all the album while spices were added here and there. And guess what? That original sound of theirs is the next thing we'll talk about.
The original sound
This is not always a good thing, by the way. You might have an original sound that is not like anything people have heard before, but that is also bad. Well, it's not the case here. Forest Hills sound is very unique and very good and interesting all at the same time.
The instruments
We can hear all instruments clearly in the album and they all play together like an organized team. Of course, Zero played all instruments aside from the drums, and also managed to distribute their roles brilliantly through each song.
'Echo'
This song gave me so much joy when I listened to it. The music, the lyrics and the overall performance are very satisfying to the listener. It is the audio equivalent to when you look at the clock on Friday and find out there are only 2 minutes left till the end of your shift.
---
These were the four reasons we loved 'Break Free'. One thing Forest Hills could have done better is add some longer solos and longer instrumental periods on their songs. Their music is good and worth listening to without lyrics for a longer amount of time.
We heavily recommend 'Break Free' for our readers. Whether you love Alternative Rock, Experimental Rock, Progressive Rock, Pop Rock or Punk Rock, this album will sure suite you.
---
Ratings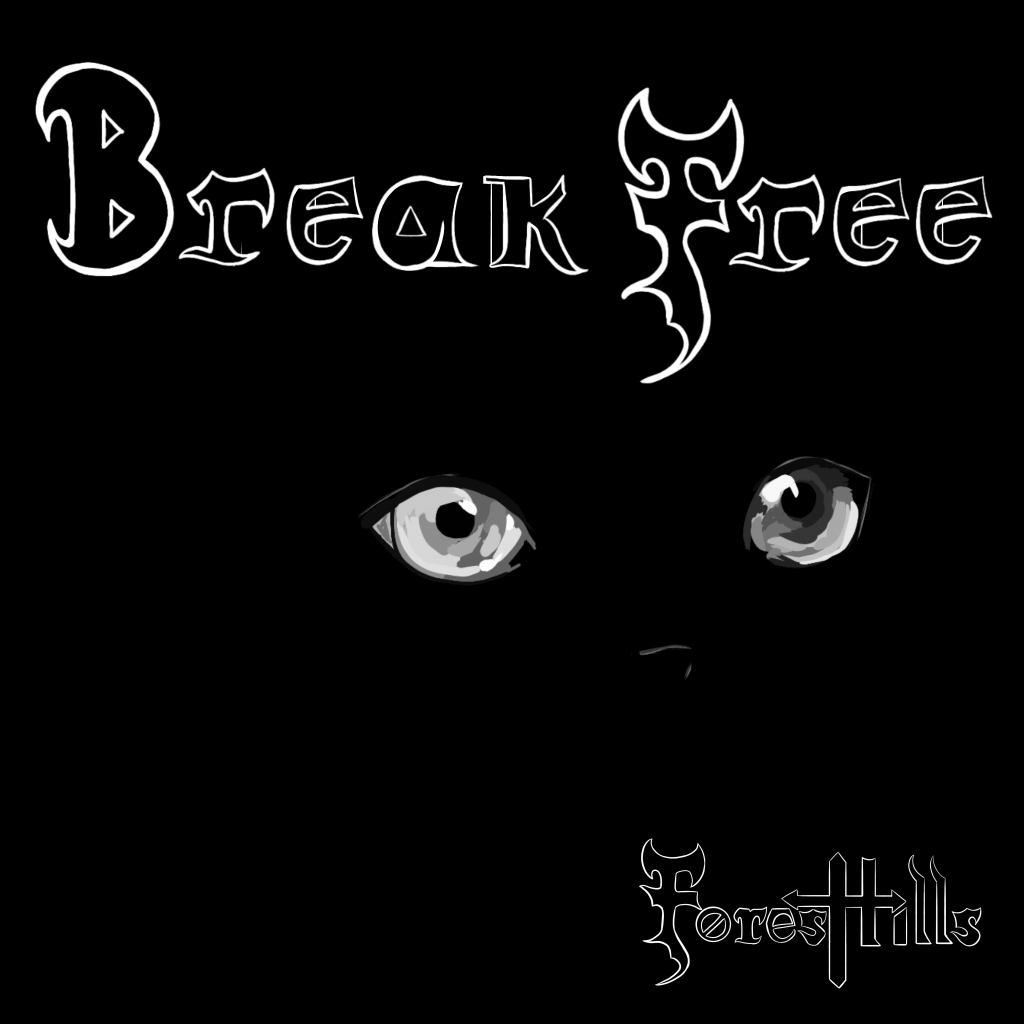 Here are the average of the ratings that were placed by the FemMetal Team.
| | | |
| --- | --- | --- |
| Music (30%) | ⭐⭐⭐⭐⭐⭐⭐⭐ | 8/10 |
| Lyrics (30%) | ⭐⭐⭐⭐⭐⭐⭐ | 7/10 |
| Production (30%) | ⭐⭐⭐⭐⭐⭐ | 6/10 |
| Cover Art (10%) | ⭐⭐⭐⭐⭐⭐⭐⭐⭐ | 9/10 |
| Total | ⭐⭐⭐⭐⭐⭐⭐ | 7/10 |
---
Interview
Mirk: Hello Zero! It's very nice to talk with you. How are you doing?
Zero: Hi! I'm doing just fine, thank you.
Mirk: First would you like to introduce FemMetal readers to Forest Hills? How did you guys meet and form up into a band?
Zero: Yes! Forest Hills has two members: myself (Zero) and my drummer (Jack). Forest Hills formed in October of 2018, although Jack and I technically met in September of 2018. We met in Los Angeles, California, while I was living there temporarily for college. I had put out an advertisement on Craigslist stating that I was seeking a drummer for a rock-band, and Jack was one of the first to respond. After we exchanged some emails, we met at his music studio in Los Angeles and instantly clicked. Then, Forest Hills was born.
Mirk: You released an album in mid-2019 and you're currently working on the new one. At what stage are you currently in the new album? 
Zero: That's right, we released our first album titled "Break Free" in May of 2019! All the songs for the new album are written, and we're currently focusing on recording them. We should be announcing an official release-date soon for 2020, and we actually also have a few songs for our third album written already.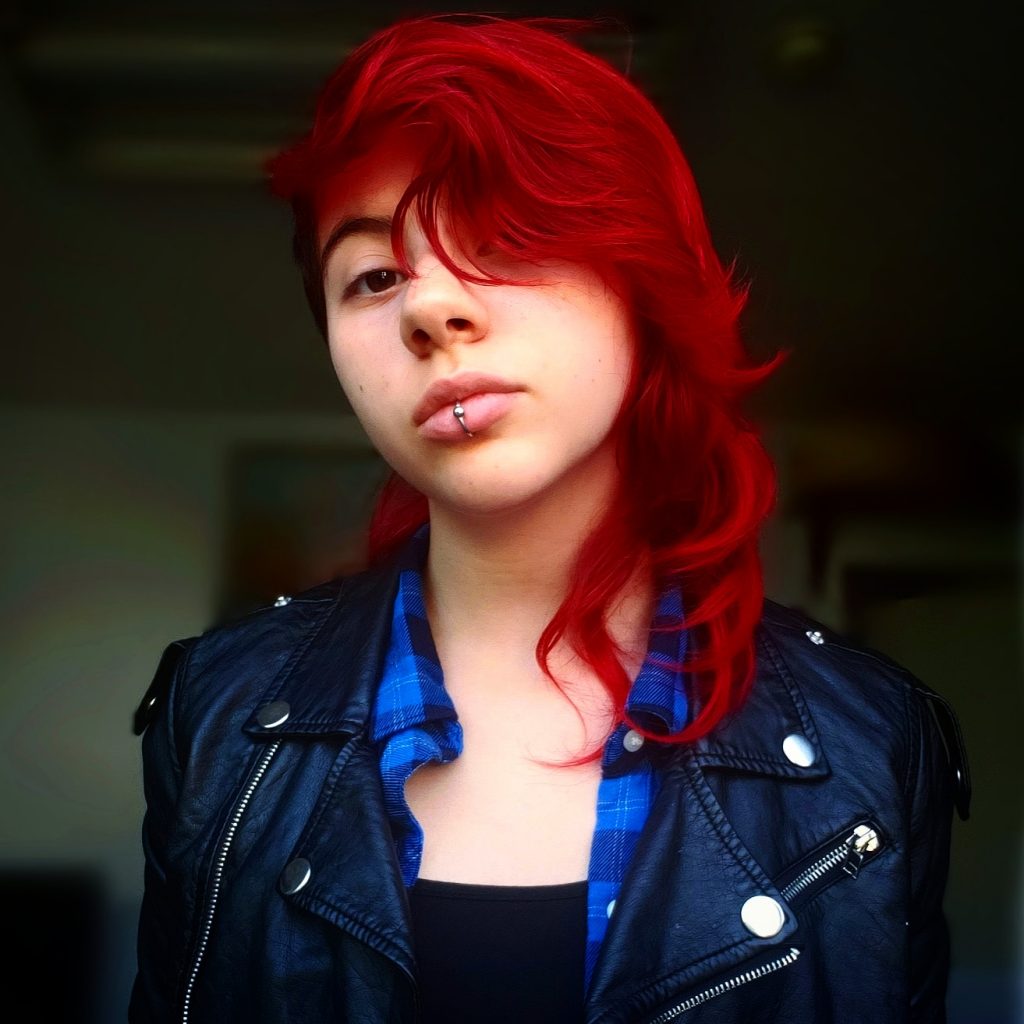 Mirk: How will your new album differ from the first one regarding the sound or presentation? 
Zero: Every song on our first album has its own unique sound, and I think our new album is similar in this respect. I do think the songs in our new album join together very smoothly; one song flows right into the next, so it's very cohesive. Although our first album is very heartfelt and has both a unique sound and deep personal-meaning, I think our new album really shows how Forest Hills has grown to be more of a unit, rather than a duo working together. 
Mirk: You've been writing music for a long time since you were very young. Every person listens to music in one form or another but few have the inspiration to make music themselves. What inspired you, Zero, to become a music maker rather than only a consumer?
Zero: I've been a musical person my entire life, but I've also been through many things in my life that led me to be extremely depressed at a young age. By age eleven, I felt like I didn't want to be on this Earth anymore, and the only thing that gave me solace was music. Through music I found hope, comfort, and a light that nothing else at that time had been able to give me. Music saved my life, and I quickly realized that was something I wanted to do for other people; so I started writing music at age twelve. Making music is what keeps me going to this day. 
Mirk: Every artist has one or a few big dreams they would love to achieve through their music career. What are your dreams in music?
Zero: I actively pursue helping others through my music by letting them know they aren't alone, and that there is always hope. My goal is to continue spreading mental-health awareness and other noble causes to as many people as possible, and to continue growing as an artist and as a person. I want Forest Hills to grow as a band, and tour globally. I want to be a better role-model, and I am working to become the person I wish I'd had when I needed someone the most. I know I can achieve all this, and more, through continuing to make music with Forest Hills.
Mirk: What bands did you listen to while growing up?
Zero: Growing up, my parents loved rock and metal, so I actually grew up listening to a lot of 80s and 90s bands like Alice In Chains, Nirvana, Nine Inch Nails, Mindless Self Indulgence, and more. My personal tastes were more partial to bands like Linkin Park, My Chemical Romance, Evanescence, and a bunch of other Rock and Nu Metal bands. 
Mirk: You currently reside in New York, one of the best places on Earth. But what places are you eager to go to to sing at or just visit maybe?
Zero: I'm eager to sing everywhere possible! Forest Hills is hoping to announce a national U.S. and Canada tour within the next couple of years; but internationally-speaking, I would love to travel to Japan, Sweden, and all over the UK. 
Mirk: Aside from music and your band, what hobbies and activities do you enjoy doing?
Zero: Outside of music, I do love making art, whether it be painting, sketching, or digital. I like going on walks in the forest, and playing with my cat (our band's mascot) Avalon!
Mirk: Thank you for the interview Zero. It has been a real pleasure to talk with you.
Zero: Thank you for having me!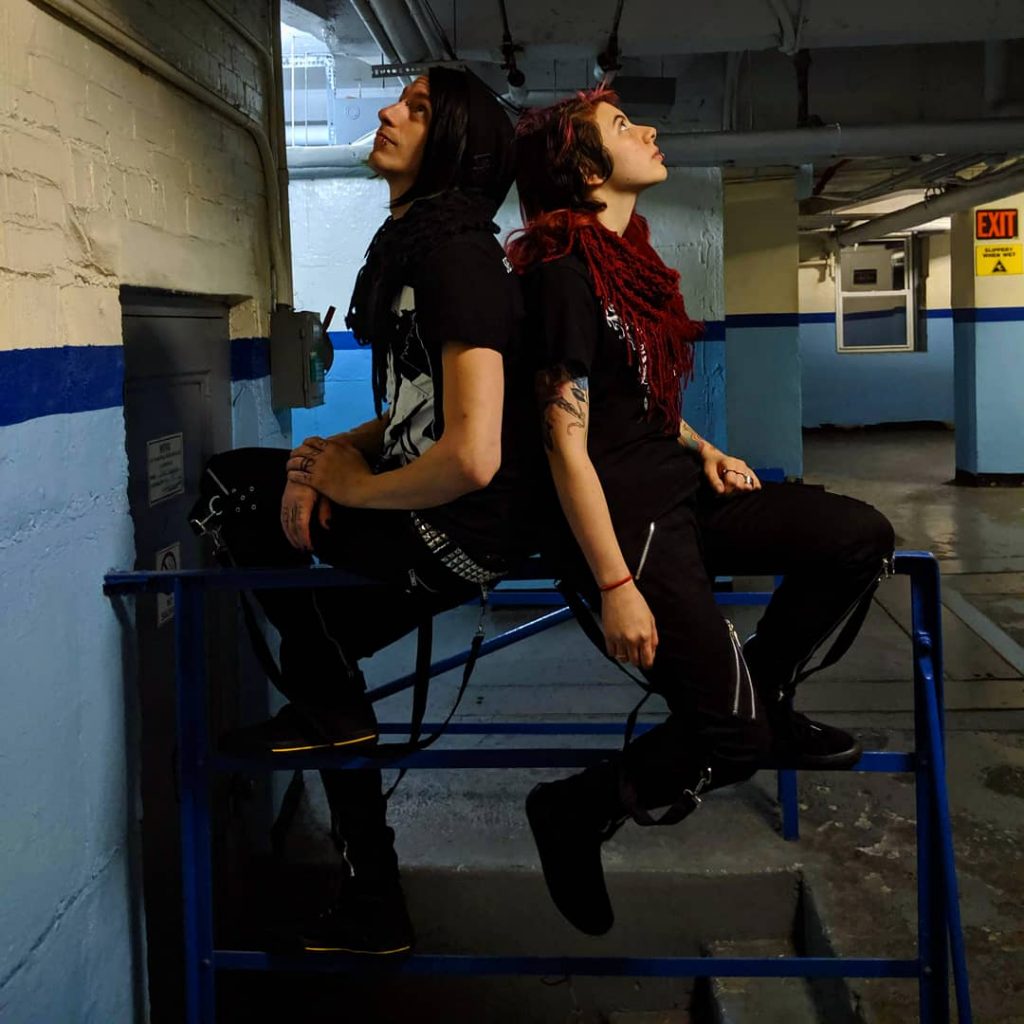 ---



---