From Severomorsk, Russia, only a couple thousands kilometers away from the North Pole, the Symphonic Metal band, DemUnillusions, is emerging with powerful progressive music melodies fused into the beloved sound of Metal. Recently, they have released their single 'For My Soul'. In this article we will talk a bit about the new single and then we will show you the interview we've had with DemUnillusions vocalist, Ayracsana.
Review
The song begins with a wonderful acoustic tune that takes in our senses into it. The soft beginning slowly and steadily grows into a heavy riff with a beautiful melody while Ayracsana's vocals accompany us from the softer into the heavier stage with a wonderful voice that brings the best out of the lyrics. 'For My Soul' is a good song to listen to and enjoy.
---
Interview
We hope you enjoy the interview we had with Ayracsana where we talked about her band's music and new releases as well as many other fun things.
| | |
| --- | --- |
| Hello Ayracsana! How are you doing during these weird and hard times? | |
| | |
| --- | --- |
| | Hello! It's always hard in the North, it's dark and cold here. But it is beautiful here, and you can feel all the delights of winter. Nothing much has changed here, so everything is still fine, but not without difficulties, there are dreams and goals, desires and moods. The main thing is not to get sick, to get sick is bad! |
That's awesome!
Would you like to introduce our readers to your band, DemUnillusions?
| | |
| --- | --- |
| | DemUnillusions started its activity in 2012. Once it was a large team, now it has changed and consists of three friends. And that's cool! Working with friends is a dream, especially with such cool, creative guys, so I'm totally happy! Everything is going according to plan. In some places it is much more difficult than we would like. Since 2015, the group has been trying to assert itself in their native Russia, but the metal industry is essentially absent here. We're making symphonic metal. The genre is great – the music itself is born in it! Therefore, we try to publish tracks in symphonic versions as well, because the symphony of each song is an independent work. |
| | |
| --- | --- |
| You have recently released your single, 'For My Soul'. How are you feeling about the reception it got so far? | |
| | |
| --- | --- |
| | For My Soul is my first song and it was very exciting for me. The song itself is very touching, to tears. The text and melody immerses you in deep thoughts and touches the very bottom of the soul. All the reviews that I read were only positive, and I am extremely pleased, both for myself and for the team, since now they began to write about us in the European media. This means that our music was able to overcome the Russian border. |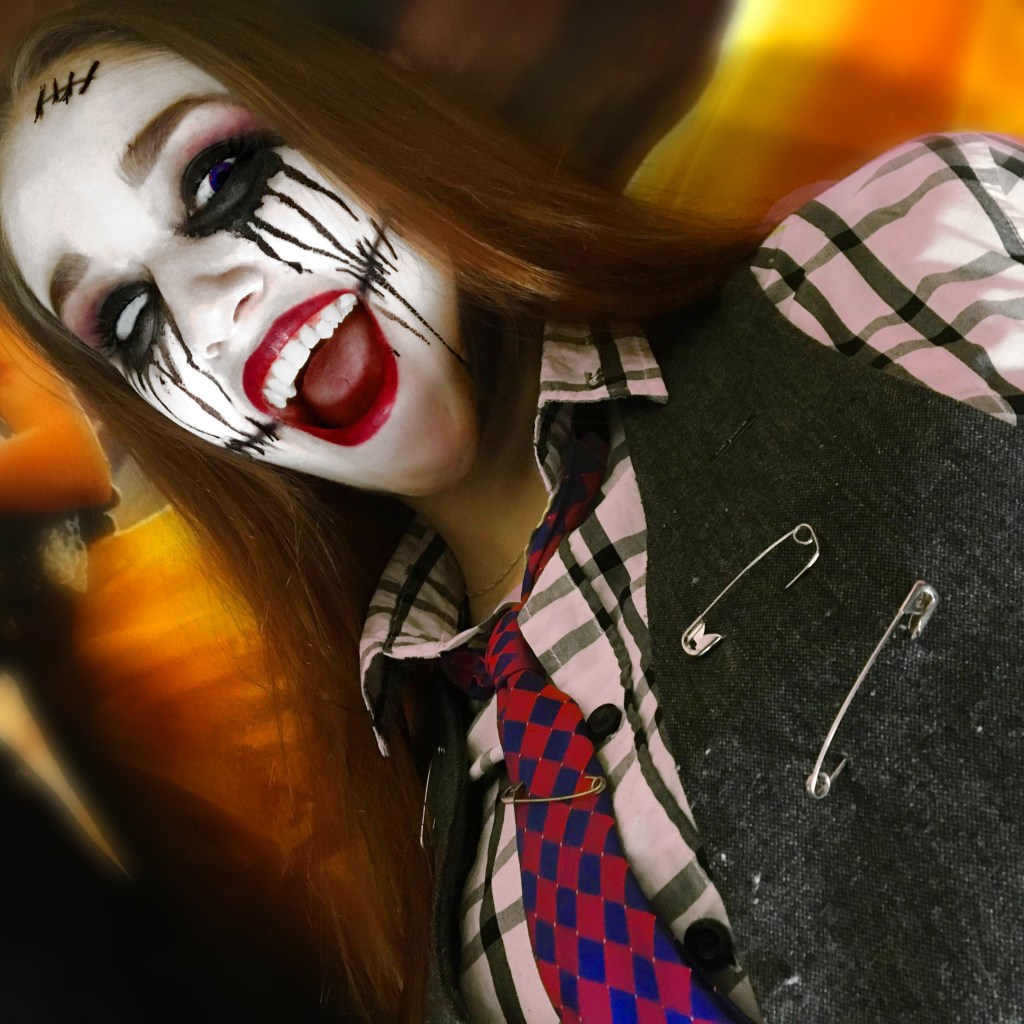 | | |
| --- | --- |
| We have a tradition here to play a game of imagination so our readers can get to know the artist from a different point of view. I will give you a certain scenario in an alternate universe and you will have to react to it. Ready? | |
| | |
| --- | --- |
| | Yes! |
| | |
| --- | --- |
| In a universe where you're a superhero, what would your superpower be? | |
| | |
| --- | --- |
| | If I am a superhero who is expected to be helped, then may I have all-encompassing wings and a calming gaze. Just for myself, I would like to bring cartoon characters to life and tame my dragon. |
Interesting!
In a universe where the senses of taste and hearing are mixed up, what would your music taste like?
| | |
| --- | --- |
| | In my universe, music would intertwine in itself the "tastesounds" of the strings of the harp, coffee with marshmallows and the sounds of a violin with a little bitter chocolate. |
| | |
| --- | --- |
| In a universe where you're the queen of a kingdom, what interesting law would you make? | |
| | |
| --- | --- |
| | Wow, this is the hardest question, considering that if we talk about real politics, then I would not want to be a queen. But if you fantasize, then let there be a law that all medicines are tasty. |
That's genius! Thank you.
In a universe where the currency is a person's sense of humour, how rich would you be?
| | |
| --- | --- |
| | I really love to laugh, I love humor that goes beyond understanding – complete absurdity, so I would have to pay more for humor than earn on it! |
| | |
| --- | --- |
| In a universe where a new planet identical to Earth has been discovered and people can choose to either voyage and colonize the new planet or stay here, what would do? | |
| | |
| --- | --- |
| | Space is an exciting topic, as well as discoveries in it. We are all very interested in knowing if there is intelligent life or habitable planets elsewhere. I would be interested if an identical planet was discovered, on which there is already a full-fledged life, but it would be completely opposite to us, with its completely different laws, views, perceptions, interests, dreams. It would be interesting not to colonize that planet, but simply to meet its inhabitants and travel to visit each other. |
| | |
| --- | --- |
| In a universe where music is illegal and a person is sentenced to prison for a year for every hard copy album they have, how long would you be in prison? | |
| | |
| --- | --- |
| | This is a terrible universe, I hope it does not exist, I would not like to sit for 20 years! |
Thank you for playing, Ayracsana!
There are plenty of new Symphonic Metal bands forming every year. What would you say would make DemUnillusions stand out to other bands of the same genre?
| | |
| --- | --- |
| | Many people confuse genres, now everything is so mixed up that the slightest hint of an orchestral instrument in the arrangement gives the opportunity to call yourself a symphonic group. Or the presence of academic female vocals does not make the group symphonic-metal. I believe that symphonic metal is one of the most musical and voluminous genres, where complete orchestral madness is taking place, where an incredible number of instruments interact with each other and merge into musical ecstasy. We have two vocalists and almost no academic vocals. As I wrote above, the symphony of each of our tracks is an independent work awaiting the ears of connoisseurs. |
| | |
| --- | --- |
| Have you ever been treated in a sexist way? How would you face sexism and what advice would you give to young people who face any kind of discrimination? | |
| | |
| --- | --- |
| | I have a very developed sense of justice, and I myself am very emotional. Unfortunately, I have come across sexism personally, and I absolutely do not understand it, like any discrimination. I don't think one should ignore or encourage sexist antics. In most cases, a serious conversation is enough to show the person that he is wrong. But it only works if he's not a complete idiot. On a different scale, this problem should be considered and regulated by state institutions. |
| | |
| --- | --- |
| Thank you for the interview Ayracsana! It has been a pleasure! | |
| | |
| --- | --- |
| | Thank you so much! |
---
Follow Demunillusions
---
Recent articles