Nothing is better than a fresh, brand new, and good as hell Metal album. Today we will talk about a newly released album by a new band, IANWILL. The French group define themselves as a Melodic Death Metal, Metalcore and Hardcore band. We at FemMetal had the chance to listen to this band's fresh stuff and write a review about it. We also interviewed vocalist, Audrey Ebrotié and asked her about the album, the band, and many other things.
Click here to jump straight into the interview.
---
Review
Extending over 11 tracks with the duration of 50 minutes, 'One Credit Left' has the sound born from a successful marriage between Death Metal and Hardcore Metal. What did we especially like about this album? Continue reading to find out.
Audrey's growls
When you listen to a Death Metal, Metalcore, or Hardcore album, you expect to hear a lot of growls. And when you listen to 'One Credit Left' you enjoy these growls coming from the much talented Audrey Ebrotié. We especially enjoyed her thunderous growls on the songs Elements Collide, Fighting the Odds, and The Ultimate Paradox. They range between screams and heavier growls creating a wonderful sound with the music in the background. Let me add that one of the things that piss me off about some modern Metalcore and Deathcore bands is the heavily computerized screams, often colliding in a way impossible to reproduce when performing live. However, Audrey's vocals feel as real and organic as they can be.
Lucky Number 7, 'The Shining'
My lucky number has been 7 since I was a kid. And the 7th track on the album, The Shining, was a proof how powerful my number is. I hope this track will be released as a single for all the energy it possesses. From the start, a building intro leads to the raging vocals of Audrey kicking ass and making noise with the beautiful riffs on this song. The guitar sound on this track is my favourite through all the album. The song is always building up to the heavier, changing melodies, and providing perfect instrumentals till it fades away giving way to the next song, and my second favourite song on the album, The Urge.
Un bouquet de fleurs
I might be the first person comparing a Metal album to a bouquet of flowers. But the reason behind the comparison is that the album contains elements from tens of sounds in Metal, enriching it, and keeping it open for new discoveries for the ears of the listeners on every track. The Urge has a scent of Industrial Metal through it, with other songs being close to classic Hardcore, others to modern Metalcore, and some even with riffs from the good age of 80s and 90s Metal. Black Roses, for example, has an intro riff that deserves a 10-minutes standing ovation for whoever wrote it.
---
'One Credit Left' is an album with the calibre any band new to the scene would like to have. It's the type of music to introduce the band's sound to fans and grab their attention. Mission accomplished, IANWILL.
We didn't feel anything was missing, except for one of us who we won't name (Rebecca) who said she would have loved to hear more guitar solos through the album. For the rest of us the quality and quantity of riffs and melodies were sufficient for our musical needs.
We recommend 'One Credit Left' for all Metalcore and Melodic Death Metal fans, especially those who enjoyed the early 2000s Metalcore.
---
Ratings
Here are the average of the ratings that were placed by the FemMetal Team.
| | | |
| --- | --- | --- |
| Music (30%) | ⭐⭐⭐⭐⭐⭐⭐⭐ | 8/10 |
| Lyrics (30%) | ⭐⭐⭐⭐⭐⭐⭐ | 7/10 |
| Production (30%) | ⭐⭐⭐⭐⭐⭐⭐⭐ | 8/10 |
| Cover Art (10%) | ⭐⭐⭐⭐⭐⭐⭐⭐⭐⭐ | 10/10 |
| Total | ⭐⭐⭐⭐⭐⭐⭐⭐ | 8/10 |
---
Interview
Mirk: Hello Audrey! It's very nice to chat with you. How are you and the rest of IANWILL members doing?
Audrey: Hello Mirk! Thanks, my pleasure 😉
Well, we're doing pretty well, we're glad our album is out at last, we have some shows coming up and we can't wait to see what 2020 will brings us!
Mirk: Before talking about the new album you released few weeks ago, would you like to tell FemMetal readers about your band IANWILL? The members, the musical style you perform?
Audrey: IANWILL's music can be defined as Melodic Death and Metalcore with a touch of Hardcore. What I love in our music is this natural blend of powerfulness and the beauty of the omnipresent melody.
We're French, based in Paris.
The project as been created by Mike, guitarist quickly joined by Tom, also guitarist. What's cool is that both are playing soloist and rhythmic parts. There also are the two principal composers of the band.
The actual line up exists since 3 years now when I joined the band, and then our bassist Mathieu. Since then, we've been working hard on the album and played a few shows.
Mirk: You released 'One Credit Left', your debut album at the end of October. How are you feeling about this album so far?
Audrey: We are really proud of the work we've done with it and the first feedbacks are really good, more than expected so we are very happy and grateful for the enthusiasm it generates.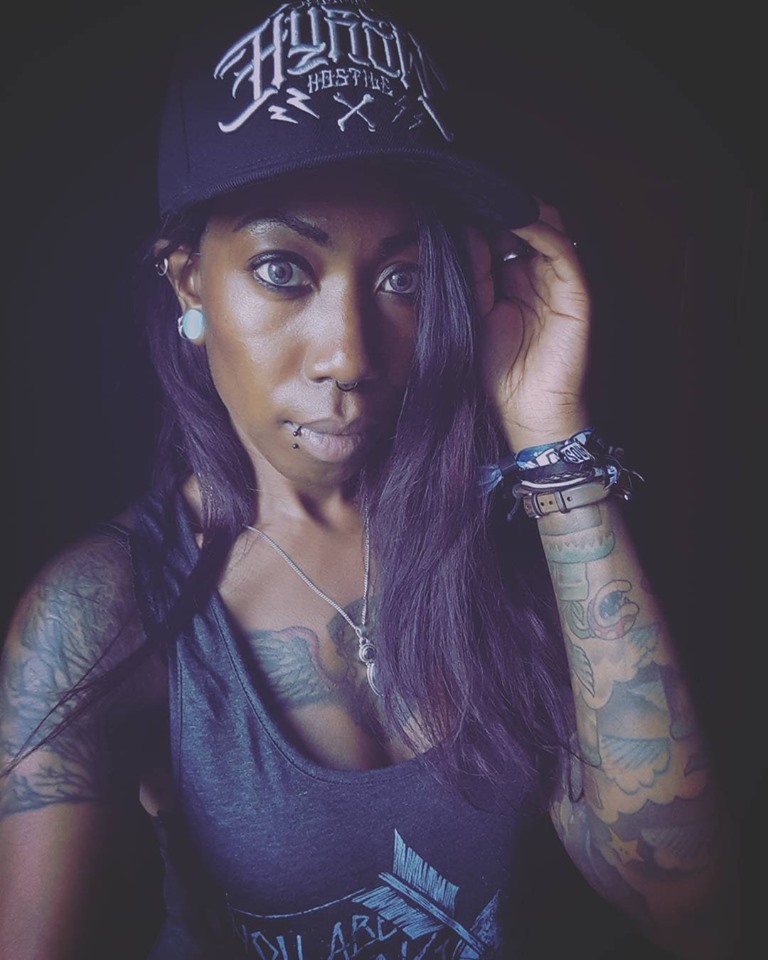 Mirk: The album has a lot of elements from Death Metal and Metalcore together in a unqiue sound. It's pretty great how you got that unique sound from the very first album. How would you describe IANWILL's music and sound?
Audrey: Maybe it's because we don't put barriers to ourselves when we compose, even if we have a musical genre defined, we don't really think about this, we don't follow some rules. It just has to sound, to be powerful, efficient and to please us of course. Also, I think this particular mix comes from Mike and Tom, who have different but complementary musical influences: on one side we have some old school Death, Thrash and Hardcore, and on the other side some more core-trend and modern Metal. Mathieu, our bassist also makes a good the link between these different genres, he's the most eclectic of us I think. And I've always been a Metalcore and Hardcore lover but with a background in Opera singing before learning to scream, so naturally I listened a lot of Symphonic Metal when I was younger. My clear singing today hardened a bit but I suppose I kept this lyrical touch in my voice.
Mirk: What songs on the album do you particularly feel proud about and would recommend to these who want to start listening to your music to get to know you?
Audrey: The first one is 'Elements Collide', the first single of the album. I think it's the perfect song to describe the band universe. 'The Ultimate Paradox' is also very powerful as I like, I also love 'Above Fears' for the Hardcore lovers and 'Endpoint Foreseen' more Death with a very dark ambiance.
Mirk: Let's talk a bit about your musical background if we may. What artists and bands first kindled your interest in Metal?
Audrey: Oh there are so many bands that inspired me! The ones which influenced me the most and gave me the envy to do music are Nightwish, Within Temptation, Epica, Tristania, Evanescence, Lacuna Coil for the Symphonic Metal part, and Killswitch Engage, All That Remains, Bullet For My Valentine, Unearth for the Metalcore part. I also listened some Punk, Neo and other genres : Blink 182, Good Charlotte, Sum 41, SOAD, Korn, Limp Bizkit, Slipknot, Rammstein…
Mirk: At what point did you decide you want to be more than just a Metal fan but also an artist and a creator of music?
Audrey: I think it's when I discovered Symphonic Metal. Before that, I was only into harder Metal and I didn't feel able to scream at that time. When I was a child, I listened to a lot of classical music with my father, and also Rock before sliding slowly toward metal, so this genre mixing classical orchestrations with Metal music, it was just perfect for me.
Mirk: What human rights issues would you like to address with your music and ability to reach people as a growing artist?
Audrey: To be honest, I feel more concern about animals and nature. I don't know, I must have watched too many documentaries about horrors humans have inflicted on each other throughout history, and still today. I'm not sure I have much faith in humanity yet. But fortunately, I know there are beautiful people, I have this great chance to have that kind of people around me and lastly I learnt how to keep them close and push toxic people away. So of course, there are human rights which deserve to be defended, but only because so many people lack humanity and compassion.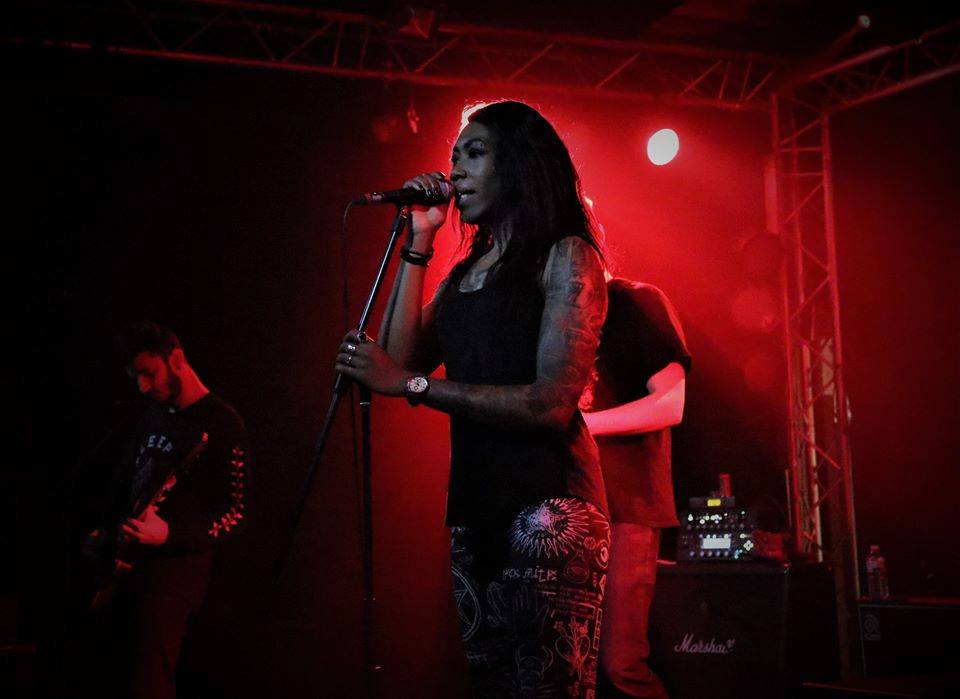 Mirk: Aside from music, what other hobbies and activities do you enjoy doing in your free time?
Audrey: I do a lot of sport actually, I love crossfit so almost all my free time is taken by this new passion. I also like to go to the cinema, watch TV series, party with friends, cook and discover some new plant based recipes, travel, read, play video games… I'm a little hyperactive I think, but in fact, my days are not long enough to do everything I want to do.
Mirk: Finally, now that your album is out, will there be a follow-up tour?
Audrey: Nothing is fixed yet but we have a few good opportunities for 2020, in progress.
Mirk: Thank you Audrey for the interview! Good luck for you and IANWILL in all your coming projects.
Audrey: Thank you very much for your time Mirk!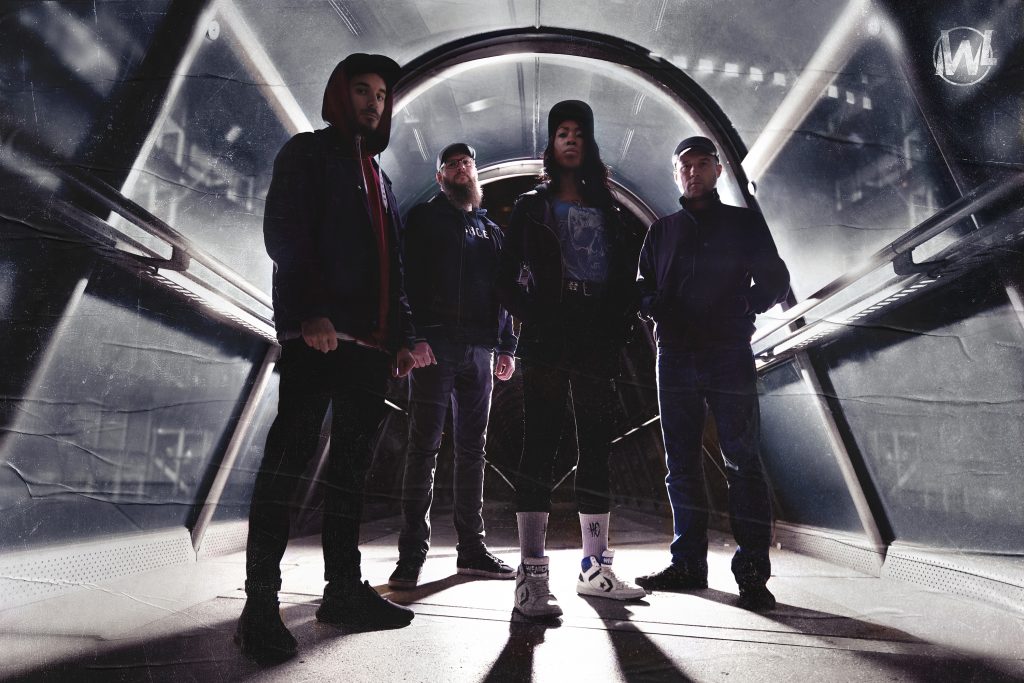 ---
Follow IANWILL



---