Back when we could see bands live, one of my last concerts was in Germany and I saw Morlas Memoria as opening act. Their lead singer, Leandra Johne, has agreed to share with us a bit of the band's past, present and future.
---
Interview
| | |
| --- | --- |
| Hello Leandra, how are you doing? | |
| | |
| --- | --- |
| | At the moment I am enjoying a creative period triggered by the sudden onset of winter. The whole country is covered in a snow-white robe and because I love winter, this is very inspiring. I try to be optimistic about the future and make the most of the time. Our third album is in the making and there's a lot to do. It's distracting enough that you don't miss the live concerts or the culture as a whole every minute, so on the whole I'm quite comfortable. |
| | |
| --- | --- |
| I'm glad to hear you're being creative. Thank you for taking the time to answer my questions. I've always been curious, what's the meaning behind the name "Morlas Memoria"? | |
In order to answer this question, I have to go a little further. The idea to form a band came from my big brother Theo Johne (guitarist + vocals) when I was a child. Since then we have loved "The Neverending Story" by Michael Ende. My brother devoured the book in one go and I was so fascinated by a radio play that we thought we could get more out of this great material. In "The Neverending Story" there is a wise giant turtle who lives in fantasies in the swamps of sadness. And this is the ancient Morla!
And in memory of this, the name "Morlas Memoria" was born.
| | |
| --- | --- |
| Such a cool story! After your successful campaign on StartNext we can't wait for your next record. Can you give us a hint of what it will contain? | |
| | |
| --- | --- |
| | After our last album "Mine of Pictures" told some fantastic episodes from the above-mentioned novel by Michael Ende, the new album will tell stories from real life. We have dug up historical events where humans inexorably try to conquer nature. And unfortunately, often fails. From the tragic end of Robert Falcon Scott's South Pole expedition, to the macabre first ascent of the Eiger North Face, to the mysterious disappearance of the Franklin expedition in the eternal ice of the Arctic Ocean. Just to name a few topics. But as you can already guess, it gets darker and harder. |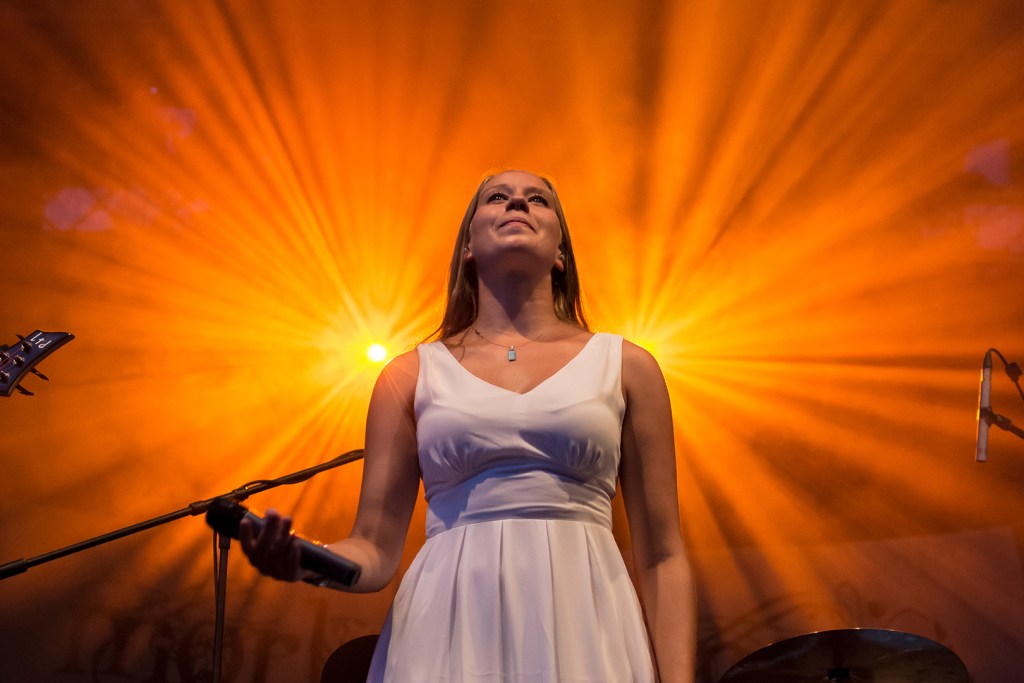 | | |
| --- | --- |
| It sounds very interesting! Has there been a real-life situation that inspired any of your songs? | |
| | |
| --- | --- |
| | Because I love the mountains and rugged nature, I have already crossed the Alps on foot three times. On one tour we wanted to make up for a lost day and combine two stages. The day was extremely cold and on a long and steep climb over a wide snowfield with a 15 kg backpack on my back, my tired legs hurt so much that I had to think of Robert Scott and his disappointing and icy march back from the South Pole. This gave me a lot of motivation and strength, because my summit was in sight, the saving valley was within good reach and I would certainly not freeze to death powerlessly in the snow. So I thought to myself, "Oh actually, in comparison, I'm doing very well." And so I bravely trudged on. |
| | |
| --- | --- |
| Wow, you are an inspiration! What is your favorite thing about being an artist? | |
My passion is my job. I think that says enough. 
I also love it when the audience listens to what I have to say. And the stage is a nice platform for that. You rarely get that much attention in real life.
But the greatest speciality is to stand on stage and just let yourself drift. Of course, this is only possible if you are technically absolutely sure and well-rehearsed. But you have to rehearse for that. It's a completely different world and you can actually be whoever you want. And these transformations are very appealing to me.
| | |
| --- | --- |
| Very true. Let's say you had to go on an adventure. You can bring with you 3 objects (aside from food and water). What do you choose? | |
| | |
| --- | --- |
| | My family, a piano and an ice rink, plus figure skating shoes. |
| | |
| --- | --- |
| I miss going to concerts so much. How has this Covid affected your life, both as a person and as an artist? | |
| | |
| --- | --- |
| | As I mentioned above, I'm trying to use the time I've gained to push our new album forward. Mentally, it's sometimes a bit difficult, because you really miss the confirmation from the audience. But the quiet evenings are also a good time to reflect on some of the things that would otherwise have been neglected, and maybe improve one or two details. I try not to get discouraged and hope that the madness will soon come to an end. |
| | |
| --- | --- |
| Don't we all hope that…. Speaking of concerts, I find your performances very interesting and layered. How do you prepare the setlist for the show? | |
| | |
| --- | --- |
| | I design the setlist with my brother Theo. We try to create a good dramaturgical arc and still bring in a lot of variety. Theo makes sure that the "party mood" doesn't drop and I weave in finer nuances where the audience should really just listen. And so, hopefully, a good mixture emerges. |
| | |
| --- | --- |
| Being the only woman in the band sometimes can be funny. Would you like to share a hilarious moment that happened with the other members? | |
| | |
| --- | --- |
| | Having grown up with two brothers and 4 uncles, it is almost normal for me to be the only female. It can have many advantages when the men let the cavaliers hang out, but it can also have disadvantages when the testosterone turns my colleagues into a wild horde of monkeys. No details on that! 😉 |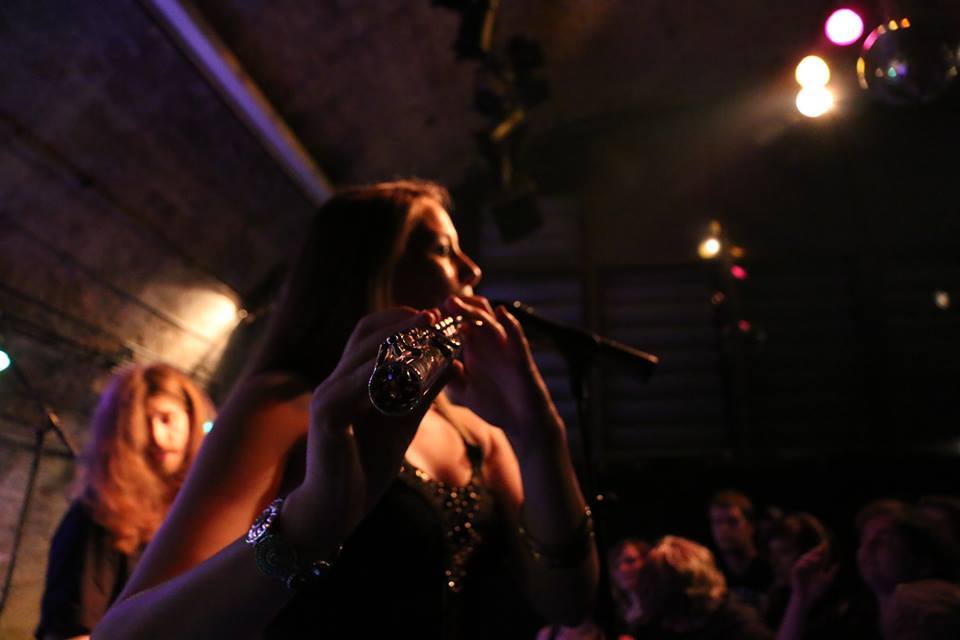 | | |
| --- | --- |
| Music is your job and your life. What are instead your hobbies? | |
| | |
| --- | --- |
| | I have been an enthusiastic figure skater since the age of 5 and cannot imagine life without the cold and clear air. Apart from that, I like hiking, cycling, inline skating or skiing and traveling the world. |
| | |
| --- | --- |
| Thank you once again, Leandra, is there anything you'd like to add or to say to the fans? | |
This is perhaps a good opportunity to thank all the fans who have supported our new album in such large numbers. We are busy and diligent and look forward to surprising you with new music soon. 
Stay healthy and you better be infected by our songs 😉 .
---
Follow Morlas Memoria
---
Recent articles