The FANS! The blood that runs through the veins of music to make its heart beat. For the third year, we have interviewed fans of different Rock and Metal bands who are influencers through social media. Without further ado, meet this year's fans!
---
Now that you've met the fans, it's time to interview them and play some games!
If you are not sure who's the fan answering, you can always click on the answer to see her card again.
iNTRODUCTIONS
| | |
| --- | --- |
| Hello ladies. Welcome to the third Interview with the Fans! Would you like to tell us a bit about yourselves? | |
| | |
| --- | --- |
| | Hi! My name is Iva, I'm a 14 year old girl from the Czech Republic and I'm a huge fan of Amaranthe. |
| | |
| --- | --- |
| | Hey my name is Charmaine, I'm from Melbourne, Australia and The Philippines is my hometown, I am a devout Halestorm Freak. I am 29 years old and I work as a Reservations Sales Agent at a Hotel in Melbourne. |
| | |
| --- | --- |
| | Hi, my name is Eleni, I'm from Bulgaria . I'm gonna be 17 soon and I'm currently studying art in an art school. I also do some small jobs ,like babysitting and taking care of people's pets when they're not at home. I'm a big Arch Enemy and Amaranthe fan . |
| | |
| --- | --- |
| | Hi, I´m Fjóla! I´m 46 years old from Reykjavík, Iceland. I´m a nurse and I work at the University Hospital of Iceland. My hobbies are photography and playing the guitar. I´m here to represent my absolute favorite band, JINJER |
| | |
| --- | --- |
| | Hello everyone, my name is Julia, I'm 25 years old and from Germany. I work as a surgery nurse. Since 2017 I'm a huge fan of Visions of Atlantis and Clémentine Delauney. |
| | |
| --- | --- |
| | Hello! I'm Marina, and I'm representing Epica in this pleasant talk. I'm Brazilian, 25 years old and bacheloring in Latin Language and Literature. |
| | |
| --- | --- |
| | Hi, my name is Christina, I'm from Adelaide, Australia, I'm 35 years old Gaming Manager. I'm passionate about metal music, especially women in metal, I love discovering new music and I'm a huge fan of Infected Rain. |
| | |
| --- | --- |
| | Hello Mirk! My name is Benedetta, I'm from a very small countryside town near Verona, Italy, I'm 27 and I work as a sales representative for a firm in Verona. |
How It Began…
There are thousands of fans for the bands that you support, but only few would do what you do and become social media influencers who promote their favourite band frequently.
Beniy, what made you start a fanpage for MoonSun?
| | |
| --- | --- |
| | MoonSun were not adequately represented on the internet and specifically on social media, so that was the main reason to create a fan page for them. Before doing this though, I started supporting them on Patreon and with alternative methods, like making their lyrics available on Musixmatch and similar websites, spreading words with friends, sharing their content everywhere and much more. |
| | |
| --- | --- |
| How about you Fjóla, why did you start your Jinjer fanpage? | |
| | |
| --- | --- |
| | When something interests me I get a bit obsessive about it and that´s what happened with Jinjer. I watched and read everything I could get my hands on to learn about them. It kind of gives their music a more meaning to me. Because of that I know how they struggled and how hard they worked for being where they are now and it made me love them even more as individuals. As everyone knows 2020 was a disaster for the music industry, especially new and upcoming bands like Jinjer that rely on touring for getting more recognition and to make a living for themselves. I had planned trips to see them live in New York and at the Copenhell festival but that of course never happened. I was so in awe to see how Jinjer dealt with the situation by getting creative. They never lost touch with their fans and kept on bringing all kinds of material for us to make up for the live shows. I already had another instagram page for metal music in general but I found myself always wanting to just post Jinjer music haha… So I figured, why not start my own Jinjer fanpage? That way I could share all the Jinjer stuff I wanted and at the same time show the band my support and the respect I have for them. |
| | |
| --- | --- |
| Julia, you run a fan page for Clementine Delauney and co-run one for Visions of Atlantis on Instagram. What made you start and work on these two pages? | |
First of all I have to say, my main page is the Visions of Atlantis Sailors page. This one you also can find on Facebook and YouTube. I created this fan page together with my best friend Melli when we were on the way back from Vienna after a VoA concert in November 2018. We were on a lot of shows in 2018 and wanted to share our pictures with other VoA fans but not on our private Instagram accounts so the idea of a fan page was born. On this page the whole band is in the focus and not only Clémentine and this is really important to me!
When Clémentine started with her blog in 2020 and spoke about other projects besides VoA I've thought about creating a fan page especially for her (it was the first fan page about her actually), because I don't want to narrow the VoA Sailors page only to her. That's why I've decided to run a second page where I can share all about Clémentine and her projects like Exit Eden or any guest appearances for example.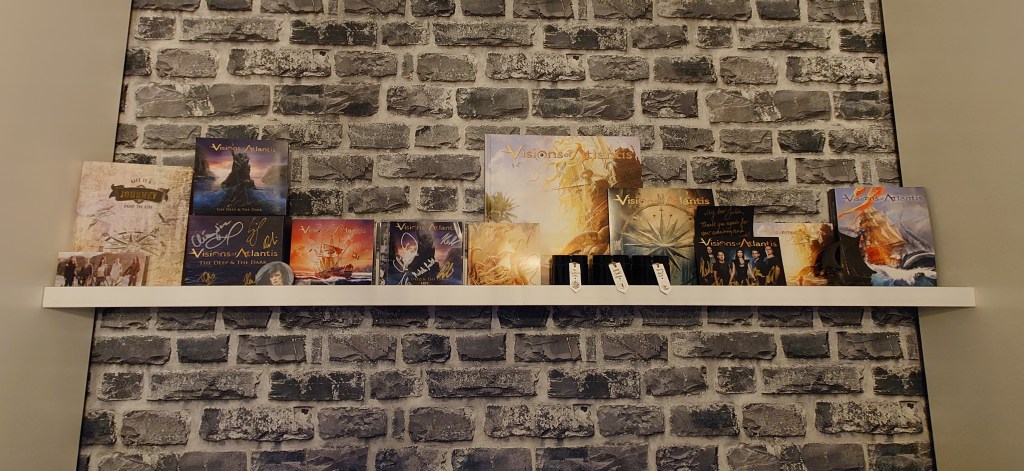 | | |
| --- | --- |
| Charmaine, you describe yourself on your fanpage as a "Devout Halestorm Freak". What made you start a Halestorm fanpage? | |
| | |
| --- | --- |
| | I only discovered Halestorm in April 2018 after Evanescence had a show in Melbourne, Spotify introduced me to I Miss The Misery and after that particular Halestorm song the rest was history, Trust me I wish I have known them sooner. To be honest I started a fan page when I created the hashtag #DailyDoseOfHalestorm on Twitter when I post Halestorm related content and thought to myself why don't I create my own page and share awesome Halestorm photos (Crediting incredible photogs) and some of my own photography I have taken from the Halestorm shows I've been at. |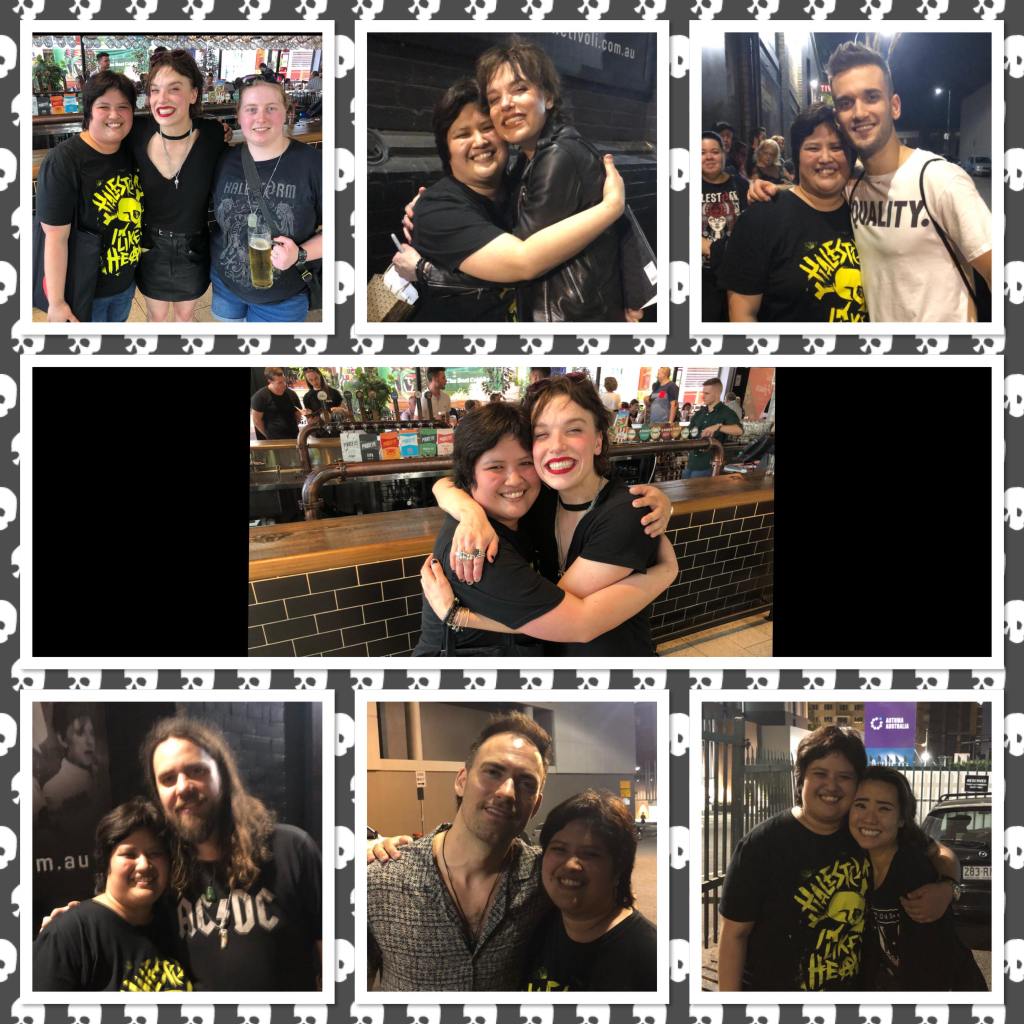 | | |
| --- | --- |
| Christina, you help run several Infected Rain fan groups on Facebook. What made you want to help promote the band you love? | |
| | |
| --- | --- |
| | When I first heard Infected Rain, I was blown away, I love everything everything about them! Their music style, their image, their lyrics, and they're wonderful people in real life, so when the founder of the group asked me to help I was more than happy to. When I started I was surprised that not many people seemed to have heard of them, especially in my country. I would love IR to be just as well known as say Arch Enemy & Jinjer, and to do huge world tours! The IR community is really close and do so much to support the band, 'Infected Rain Friends & Fans' & 'Lena Scissorhands Friends & Fans' are a great place for everyone to share their experiences and show their love & support, I'm really grateful to have met (online) such amazing fellow fans. |
| | |
| --- | --- |
| What about you, Eleni, with your Arch Enemy fanpage? | |
| | |
| --- | --- |
| | Well, in the beginning my fanpage wasn't about Alissa and AE. It was dedicated to Denis Stoff and Asking Alexandria ,but in 2017 I decided to delete everything and make it about Alissa. I really look up to her for inspiration all kind of stuff. I wanted to support her and the band in some way and at that time this was the only thing I could think of. |
| | |
| --- | --- |
| How about you Iva, how and why did you start your Elize Ryd/Amaranthe fan page? | |
| | |
| --- | --- |
| | I created this fanpage to show my appreciation and love for Elise and the whole band. I wanted to show how thankful and grateful I am for having them in my life, they helped me through a lot! Also, I wanted to share my adoration with other Ama fans, it's a great feeling to talk to people who are as obsessed with Amaranthe as I am! 😃 |
Marina, you don't just run any fanpage. You run a memes page dedicated to Epica! You're responsible for many of my awkward laughs that make people look at me and wonder: "what's wrong with this dude?"
So how did you decide to start a meme page dedicated for Epica?
| | |
| --- | --- |
| | That's so good to know! I'm glad I'm not the only one who laughs at the silly things that go on in my brain. I've done this before with a bunch of people making Epica-related jokes on a facebook page, and years after I thought instagram would be a nice platform to post jokes on and maybe even get a laugh from the band I admire. |
cONCERTS and meet ups sTORIES
| | |
| --- | --- |
| Have you ever seen the band or one of the bands you support live in concert or met them? Would you please tell us about your experience? | |
| | |
| --- | --- |
| | I met them once, but unfortunately I didn't have a ticket to see the concert. I spoke with some of the members, and I always talk about this with major pride, haha. It's such a joy to meet your idols and confirm that they're so kind, lively, attentive, available… And don't let Ariën (the drummer) fool you, he can be the most talkative of the band! |
| | |
| --- | --- |
| | Of course. A MoonSun concert is an event where not only you get captured by their music, but they also deliver an outstanding visual performance. Even though I remember fondly all their shows, my favorite one has to be the concert in Kaiserslautern, in March 2018. It was my first time seeing and meeting Susanne and Thomas! There are not enough words in the dictionary to describe how wonderful, kind, generous, humble, talented and impressive they are. That day I felt part of something more than just music, and I knew that they deserved all the love and support they could get! |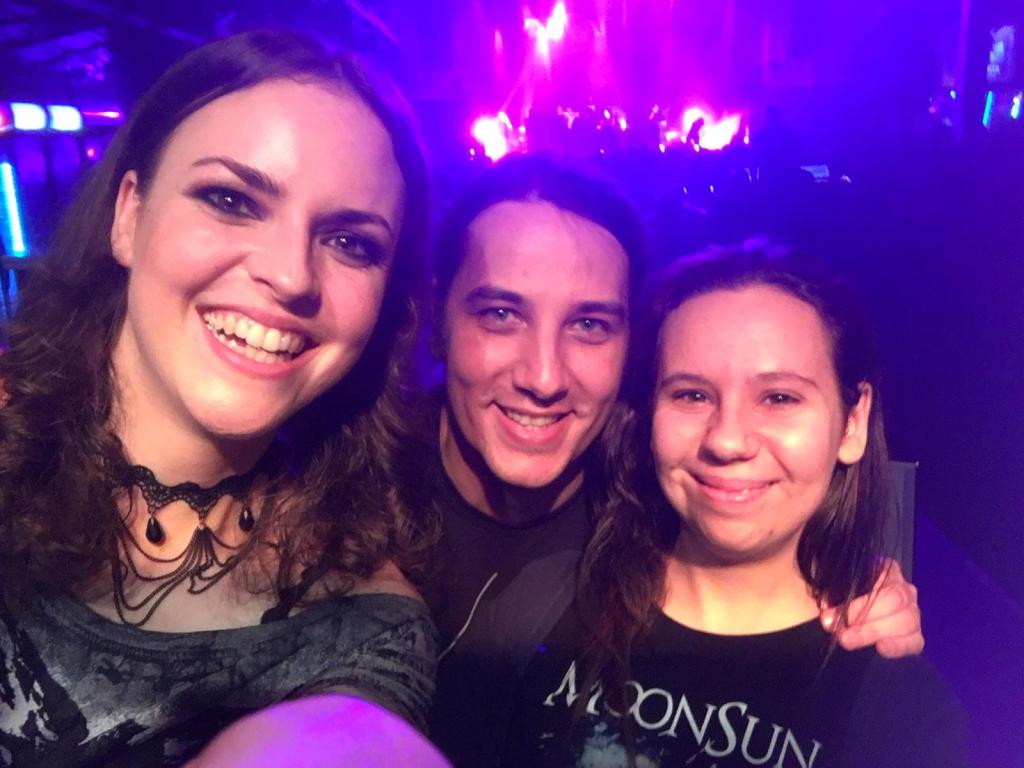 | | |
| --- | --- |
| | Yes , I saw Arch Enemy and Jinjer in 2017 when they were touring together and seeing two of my favorite bands life was something beyond magical. The music , the lights ,the place – it was just perfect. I've seen a few of my favorite bands live and I have to say that all the concerts I've been to were amazing. |
| | |
| --- | --- |
| | Oh yes, I saw them a lot, haha! My first concert of Visions of Atlantis was in February 2018. In total I've seen them 30 times by now and hopefully many more will follow. It is always nice to see and talk with them. There are so many nice memories. One of my favourites goes back to 2019 when Melli and I were at one of VoAs album release shows. We talked about their music video "A Journey To Remember" and we ended up with the challenge to find the drumstick Thomas threw into the valley at the end of the video (maybe you can remember this scene). Two weeks later we drove to Austria where the video was shot to find this stick. And well, we really found it… We never believed that this would happen, also the band didn't, but we really found the drumstick which was thrown away! We made a video about this journey. You can find it on our YouTube channel. |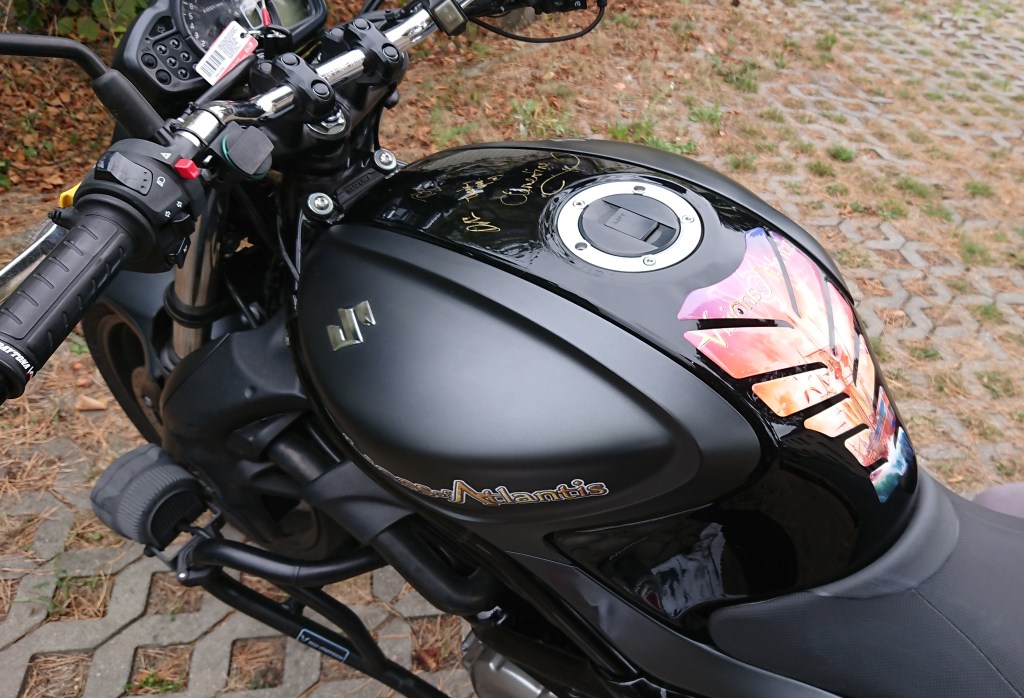 Yesss! I saw Amaranthe 7 times. All of these concerts were totally unique and amazing. But I gotta say, the 3rd Ama show I've been to was the best, it was definitely the best concert I've ever even attended. It was in 2019 in Slovakia. (yes, I travelled to another country to see a show that I was gonna see 6 days later again… WORTH IT THOUGH!!). It was even the first time I met Elise and Henrik. A month before the show I DMed Elise asking if it was possible to meet her before or after the show and she said she'll do her best to make it happen… I was blown away and I couldn't believe it at first. After we arrived to the "festival" and the 3rd band started playing, I looked behind me and I saw Henrik standing there, watching the show, 10 meters from me. I almost started crying with happiness when I hugged him.
Few hours later, Amaranthe came on stage. It was a wonderful feeling to see them again. My heart started beating like crazy when the intro started playing. Then after couple of songs, they started playing Amaranthine, which is my favorite song, and that's when I started bawling my eyes out. Elise noticed me and walked towards me. She was sending me kisses, she was showing me hearts… and I started crying even more lmao. We kept smiling at each other and making an eye contact throughout the show. After the show, Elise came to a fence that was around the stage. That was the moment I finally got to meet her. It was incredible. I was definitely the happiest person in the universe. Though, I was so shocked to see her I couldn't even speak properly. My mouth basically decided to shut down. All I had in my mind was "oh my god she's real, it's really her". After bunch of people left, she came up to me and we started hugging again. It felt like we were hugging for like half an hour even though it was only about 3 minutes haha. It was the best feeling I've ever had. BEST. DAY. OF. MY. LIFE.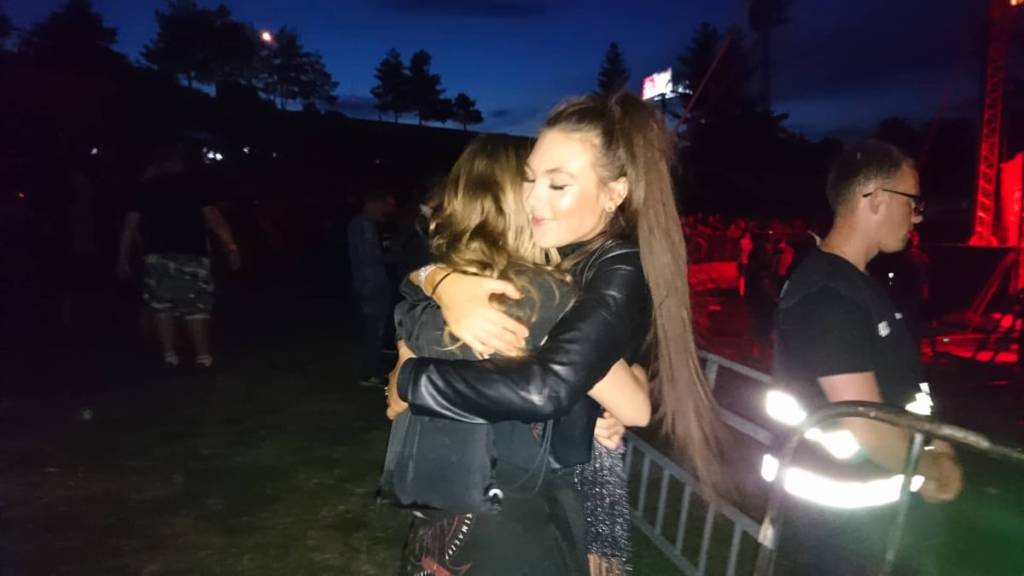 | | |
| --- | --- |
| | I travelled to London to see them [Jinjer] live in November, 2019. That was the first and only time so far. I did the meet & greet with them and it was a blast. It was so exciting to meet them face to face and they were all such nice and humble people. That concert really blew me away! The whole performance was so tight. Tati owned the stage and was so expressive in singing her lyrics. And the connection with the audience was just amazing, like there was some kind of magic in the air. I´ve never experienced anything like that before. It definitely was one of the best nights I´ve had in my life and I can't wait to see them again! |
I saw Halestorm a total of 6x times in 2019 the first being at Download Melbourne in March and I met them for the first time at a Meet and Greet in Wellington, New Zealand of the same month. She gave me my first Guitar Pick "Lzzy's Vicious Pick and also signed my arm when I showed her my Halestorm inspired Tattoo I had done in January 2019, I had her autograph inked a week after. .
I also toured the whole Australian leg in December which was a total of 4 shows in 4 different states and still managed to sneak a music festival in between with a fellow freak and close friend of mine, We were also able to meet them after the shows to express our endless love and support. Ms Judy, Detroit and Dave were also amazing!
A lot of hugs and tears were shed, I was also lucky enough to get a kiss on the cheek from Mz Lzzy herself after one of their shows. The best days of my life were spent there at the front row of a Halestorm rock show. I would go in a heartbeat when they tour here again, I love and miss them so much.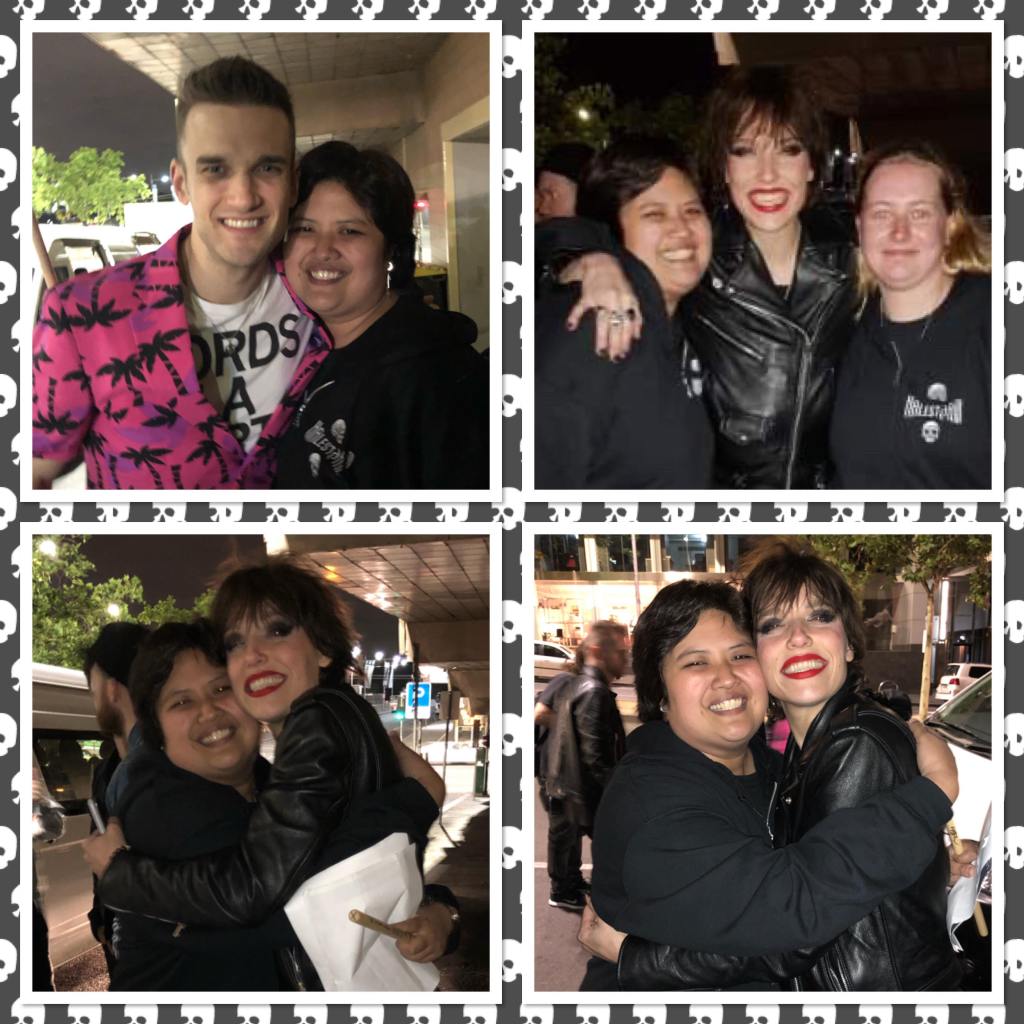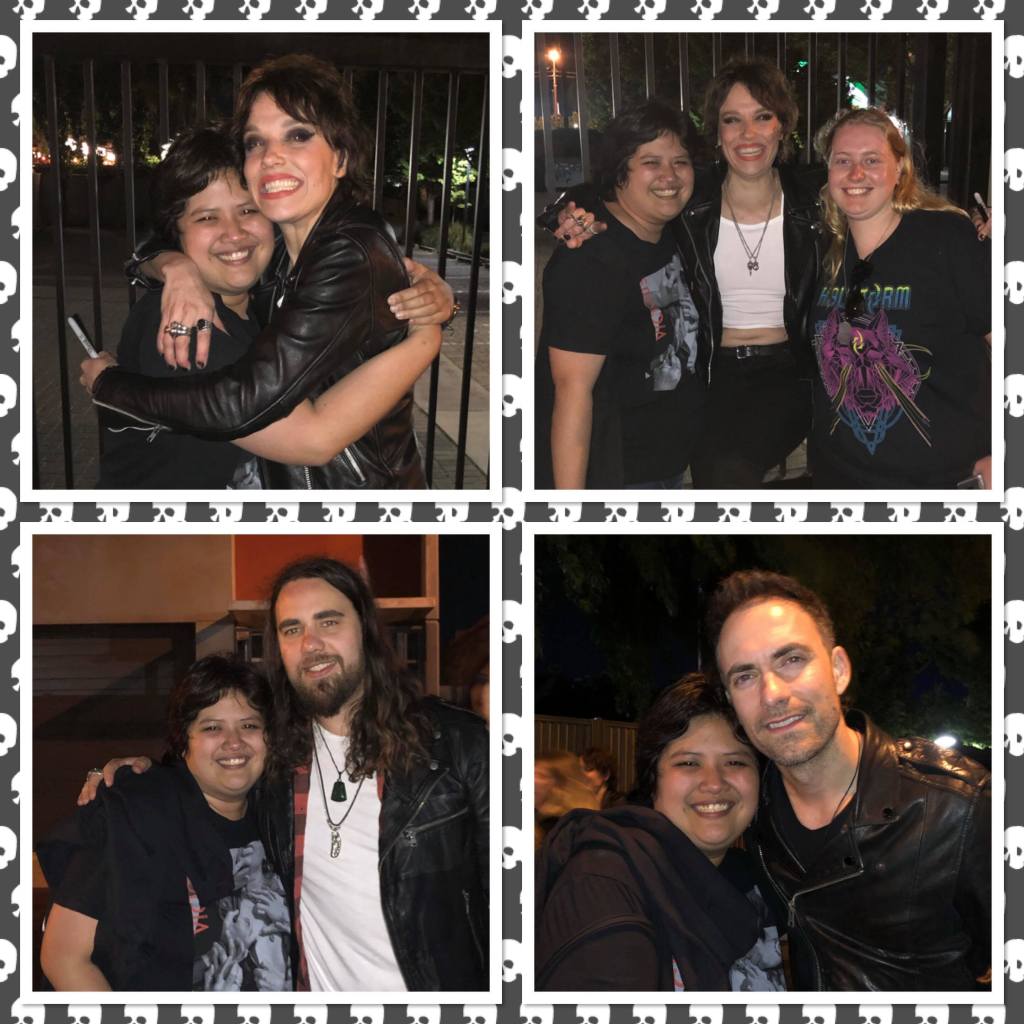 Influence
| | |
| --- | --- |
| Has the woman in the band you support ever inspired you to do something or change something about yourself to the better through her music or something she did or say? | |
| | |
| --- | --- |
| | As everyone knows Alissa is vegan and she's been vegan for almost her entire life. When I discovered Arch Enemy I was 6/7 years old and Angela was still in the band. But after some time I found Amaranthe , The Agonist, Epica and so on. Alissa is really vocal about veganism and she's been always this way. I was still little and couldn't really do anything about becoming vegan, then at the age of 11 I switched to vegetarian lifestyle and 4 years later to a vegan lifestyle. She helped me see the world from a different angle. She's been inspiring me to express myself with art and helping the world. |
| | |
| --- | --- |
| | Clémentine is a wonderful person with a different view to the world than I have at some points. She changed my view on such things. For example I pay more attention to the environment than I did before, but also to myself. The latter is particularly important in these crazy pandemic times. I'm really thankful to her and her helpful words she gave to me last year when I was feeling down. She gave me the advice to meditate when I have these feelings and yes, I can say it changed to the better. But also her music gives me energy when I feel down or sad but also when I'm happy. I could hear her music twenty-four-seven. |
| | |
| --- | --- |
| | Simone inspired me to wear sweaters 24/7. Well, to be honest it's easy to be inspired by someone you not only look up to, but relate to a lot of times. When it comes to fashion and make up, Simone's beauty and good taste automatically make you want to try her methods too. But the most important thing, for me, is when she talks about being yourself in spite of other people's expectations, especially in her lyrics. That's something that really speaks to me, and I still have a long road to go when it comes to freeing my true self, so she can keep writing about that as much as she feels like. |
| | |
| --- | --- |
| | Elise definitely inspired me in so many ways. I am who I am because of her. She changed my life drastically, for which I am really grateful. I became more confident and I started feeling good in my own skin. |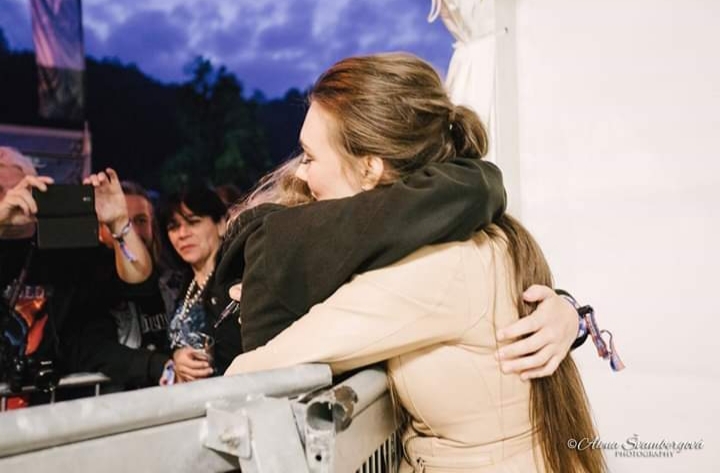 | | |
| --- | --- |
| | Actually, when I discovered the band [Jinjer] I was going through a crisis in my personal life. And I can truly say that Jinjer helped me in my journey to deal with that. I can relate so much to Tati´s lyrics and the way she delivers those lyrics is very powerful. Her personality and her honesty of her own struggles is also very inspiring and I connected with that in many ways. One of Tati´s lyrics is now tattooed on my arm as a reminder for me to stay true to myself. She also had a lot to do with me finding my passion in music again and I finally made an old dream come true which is learning to play the guitar. |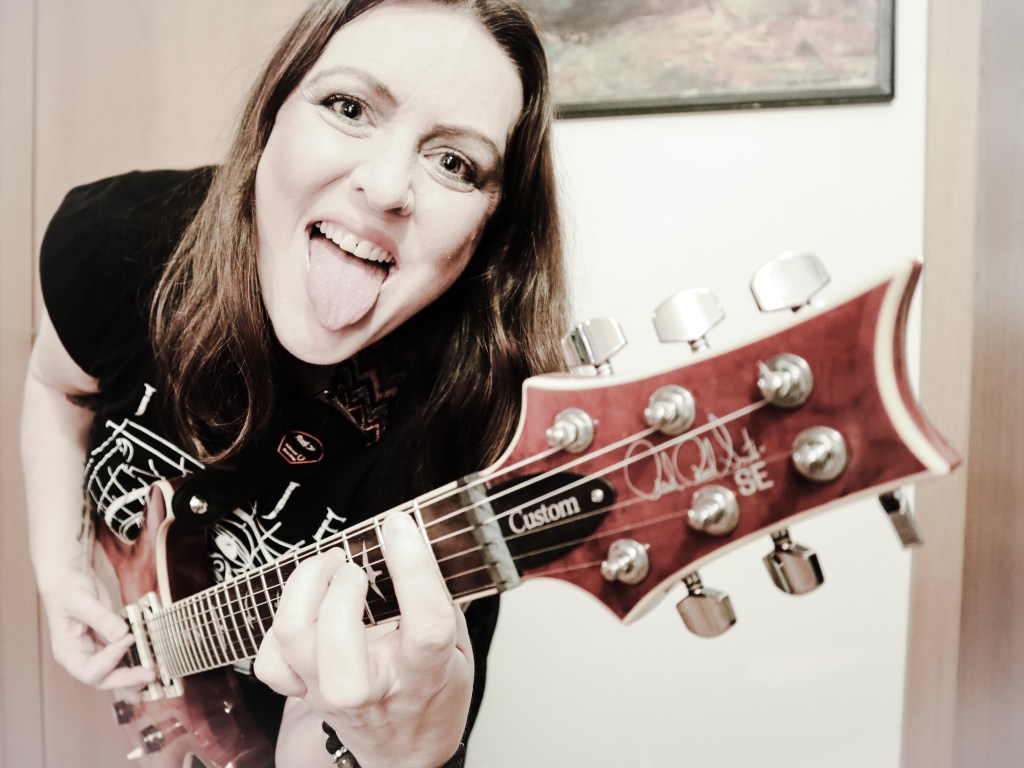 | | |
| --- | --- |
| | Mz Lzzy is the most incredible and amazing woman I have ever met in my life. She has saved my life countless times not only from her music but also for being a kind hearted soul, When I met her in person she has called me powerful and brave which I have etched in my heart forever. I suffer from a lot of mental health issues on a daily basis and her checking up on us on socials, It feels like she is always with us. She never makes us feel alone, Would lift our spirits up and always look out for the Freak Family, The best family I'm proud being a part of which I also have met a lot of fellow freaks. I love her more than anything and I'm forever thankful and grateful for Mz Lzzy and the boys for being a part of my life as they have kept my heart beating to this day. |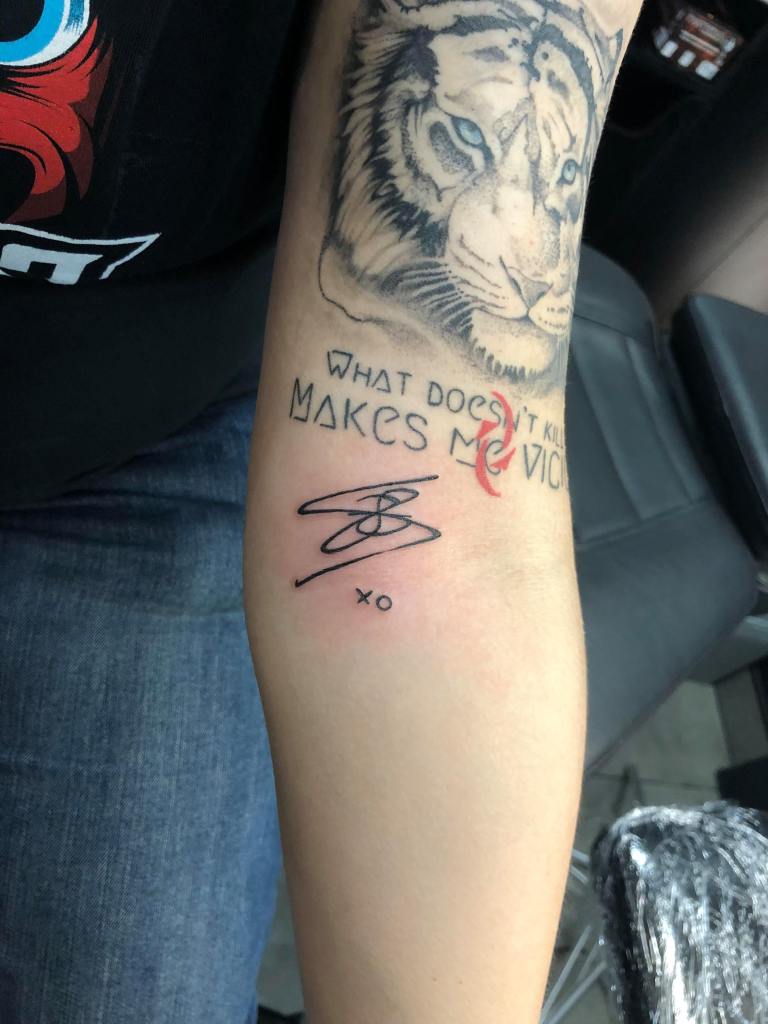 | | |
| --- | --- |
| | Around the time I discovered IR, I was in a bad place, to keep it short, I had moved to a new city and left everything behind, I was a blank slate I didn't know who I was or what I wanted I couldn't make new friends or find like minded people, I felt like my best years were gone, I started to really judge myself & my appearance and my choices, I felt "too old" to keep being a metalhead (stupid I know) and tried to conform to the people around me which depressed me even more. Lena inspired me to be myself again, I admire the way she doesn't conform to anyone but herself, her actions and her lyrics really encouraged me to be myself and go for your dreams, I feel like the discovery of the band and being part of the Infected family really was a catalyst for getting me out of the hole I was in. |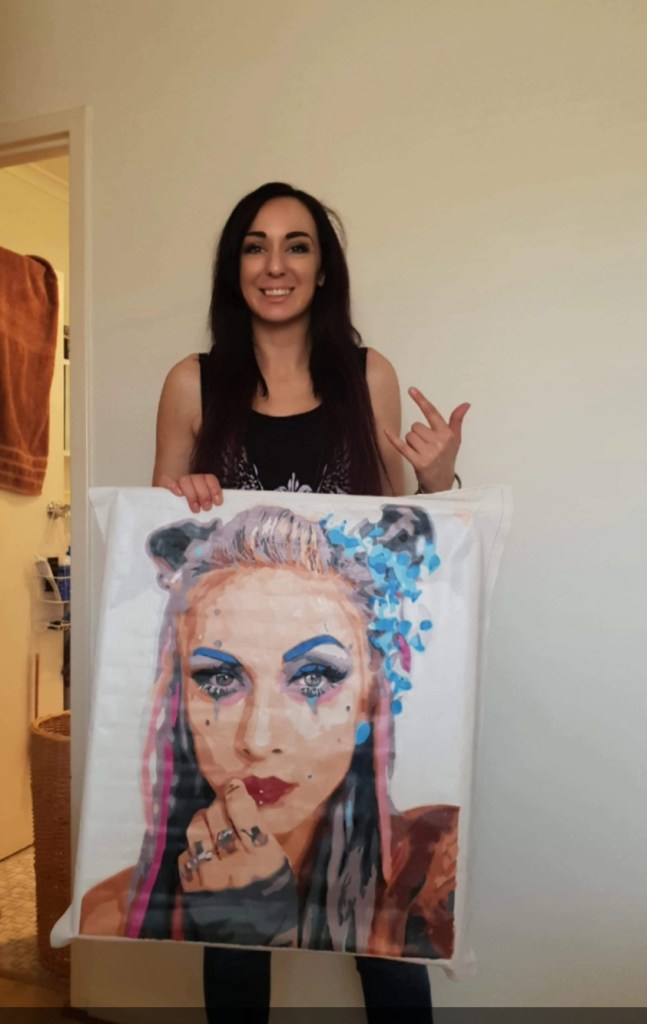 | | |
| --- | --- |
| | Definitely! Thanks to Susanne I started taking singing lessons, improving my guitar and piano skills, and also to be determined in realizing my dreams. Her strength inspired me to believe I could be everything I wanted, and also her music helped me through difficult times. She is such a fabulous person, and I will never be able to thank her properly for everything she's done for me. |
| | |
| --- | --- |
| Before we end this interview, how about we play some games?! | |
Lena Fruithands
| | |
| --- | --- |
| Let's start with you Christina. The game we'll play can be called "Lena Fruithands". I will give you some photos we took from Lena's Instagram where she's holding a fruit that I have hid. You'll have to guess what fruit she's holding. | |
| | |
| --- | --- |
| | I've seen these photos so many times, but I'm always looking at Lena not what she's holding lol 😅 but I think its an apple. |
That's correct!
What about this one?

| | |
| --- | --- |
| | This one is easy Banana! |
Correct again!
What about this one?

| | |
| --- | --- |
| | These are her earrings shaped like cut oranges! love them! |
Right again!
Finally, what about this one?

| | |
| --- | --- |
| | I don't know what this fruit is called, its like super healthy though I've always wanted to try it.. I think its maybe dragon fruit maybe ??pomegranate?? 🤔 |
| | |
| --- | --- |
| It's actually a papaya, and yes! It's very healthy. You got 3 our of 4, great job! | |
Translate-Storm
| | |
| --- | --- |
| It's your turn, Charmaine! We will play the same Google translate game. I will give you lyrics from a Halestorm song that have been translated by Google through 12 different languages back into English and you'll have to guess which song that is! Let's start! | |
"I miss you so much
How do you hate me?
I stayed with the conversation
How do you blame me?"
| | |
| --- | --- |
| | I Miss The Misery |
Correct!
"I love you
My crash
I will give you what you want
But nothing is free"
| | |
| --- | --- |
| | I Get Off |
Yes!
"I'm hot
I have firewood
Screams like a storm"
| | |
| --- | --- |
| | I Am The Fire |
Correct!
Last one:
"Little Love
But the same.
Needle
Little Love!
My lips are pale and clean."
| | |
| --- | --- |
| | This one is very tricky but my guess is Love Bites (So Do I) |
Indeed it is!
You got 4 out of 5!
Revenge of the Mirk-I
Now it's Beniy's turn! Last Fandoms at War, you cruised through the games and solved mysteries that took me an hour to make within minutes, all that to earn your team of MoonSun fans points. So we'll play a game called Revenge of the Mirk-I! Mouahahahaha!
On your left hand side you'll see a tracklist that you will sure know is MoonSun's latest album, Escapalace. On your right hand side you'll see the duration of the tracks, but scrambled! Obviously without looking at any resource, you'll have to match each song to the correct duration. Good luck!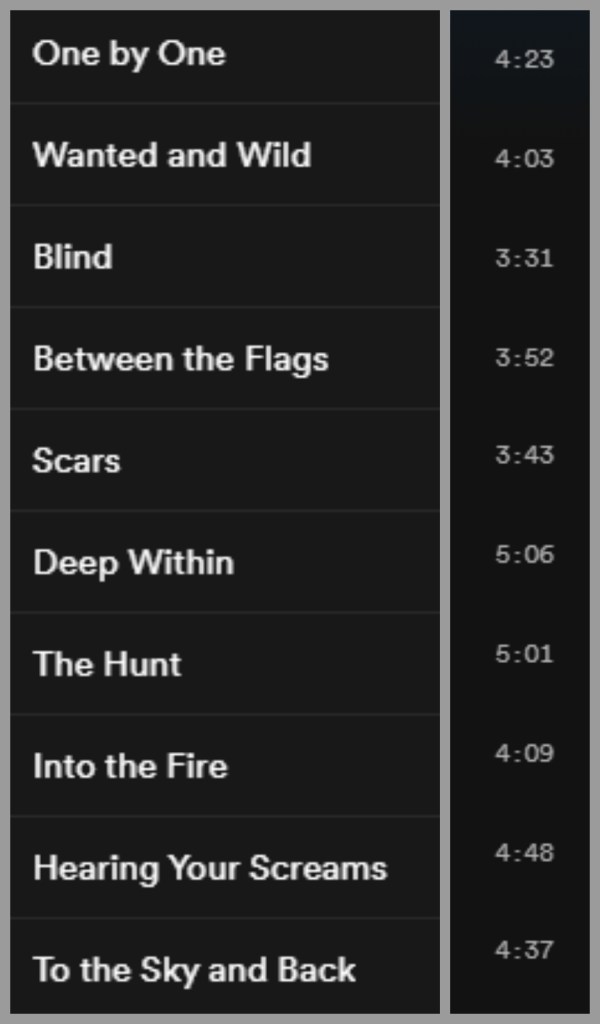 | | |
| --- | --- |
| | Oh no! That's not fair! I'm absolutely going to fail. Thank you, Mirk! 😀 Alright, I'll give it a try.  |
One By One 3:52
Wanted And Wild 4:48
Blind 4:03
Between the Flags 5:06
Scars 4:23
Deep Within 3:31
The Hunt 5:01
Into the Fire 4:09
Hearing Your Screams 4:37
To the Sky and Back 3:43
| | |
| --- | --- |
| Well, not bad… for me. It's bad for you! You got 5 songs out of 10! Which is actually not bad. This was a very hard game | |
Cry for the Memes
| | |
| --- | --- |
| Marina! It's your turn. I know you're great at memes so I'm going to challenge you even further. I will play three Epica music videos on YouTube and press on randomly somewhere on the progress bar and take a screenshot of where I stopped. You'll have to come up with a meme on the photo we got. | |
The first video I'll play is the brand new acoustic 'Abyss O'Time'. And we got…

this picture!
| | |
| --- | --- |
| …this picture! | |
HAHAHAHAHAHAHAHA!
For the next video I feel like watching something classic. So let's go with 'Feint'!
THAT'S GENIUS!
Final one will be from one of my favourite music videos of all time, 'Unleashed'. I think this video has many meme-worthy frames. Let's see what we get…

| | |
| --- | --- |
| Well, that was hilarious! | |
eNDLESSLY…TRANSLATED
| | |
| --- | --- |
| Iva since we're frenemies, I picked a very fun game for you, little punk. I took some popular Amaranthe lyrics, put them in Google Translate, then translated them through 12 different languages and back to English. I'll send you the result I got and you'll have to guess which song that was taken from! Here we go! | |
| | |
| --- | --- |
| | Omg I'm gonna so fail this 😂 |
"You should never cry
The future is for sale
You can't die
They never mix"
| | |
| --- | --- |
| | Okay, this one is easy. Digital world. |
Correct!
"Now you are hiding in the light.
Heart pain
When we came down, no one cared
Ascending and descending"
| | |
| --- | --- |
| | Ascending and descending? 😭🤣. Viral!! |
YES!
"Sing this song
A few more stories
Oh, it's just a song
I buy my life and make music"
| | |
| --- | --- |
| | Okay.. Umm.. I wanna say That Song but I'm not really sure lol… I'm gonna go with That Song |
That's correct!
And final one:
"Start with a helicopter
Remove from the beach
You can hide in this class
I'm sure we will see
All instructions are correct"
| | |
| --- | --- |
| | BRUH- I've been trying to come up with a song with similar lyrics for like 10 minutes now. My only guess is Helix. |
That actually IS Helix!
Great job Iva! 4 out of 4!
Judgement…of frames
| | |
| --- | --- |
| Your turn, Fjóla. I'll show you four screenshots taken from different Jinjer music videos. You'll have to guess what video each is from! | |
| | |
| --- | --- |
| | Home Back |
| | |
| --- | --- |
| Correct! | |
| | |
| --- | --- |
| | I Speak Astronomy |
| | |
| --- | --- |
| Brilliant! | |
| | |
| --- | --- |
| | Perennial |
| | |
| --- | --- |
| Great, one more! | |
| | |
| --- | --- |
| | Sit stay roll over |
| | |
| --- | --- |
| Great! You guessed them all. | |
A Post to Remember
Julia's turn!
Julia you're a huge Clementine and Visions of Atlantis fan. In their last album, Wanderers, VoA took us into a wonderful journey into their world. This time you'll go on another journey, through time. I will show you five photos of Clementine Delauney that she posted on her Instagram. You'll notice a common theme between these pictures. And I'll also give you five years. Your job will be to match each photo to the correct year.
Here are the pictures
1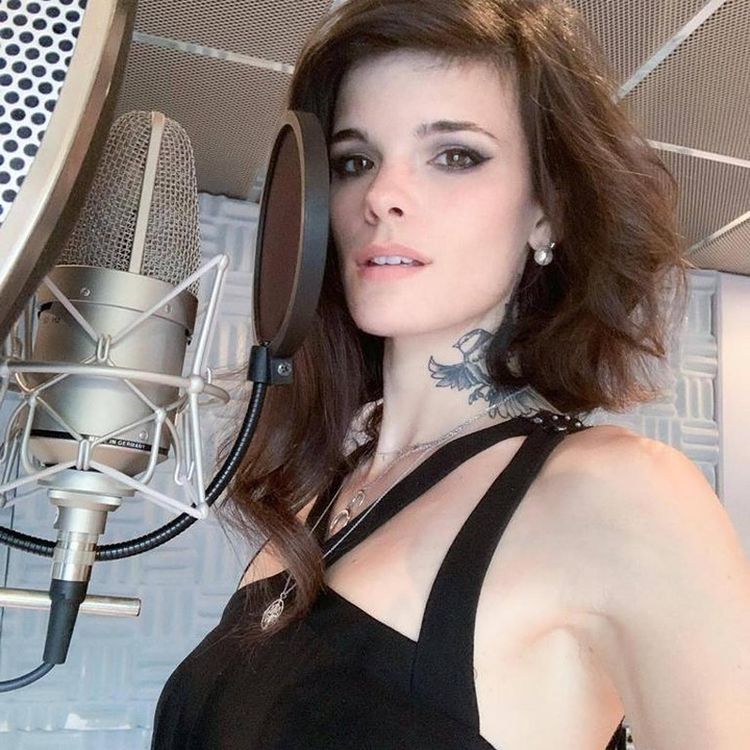 2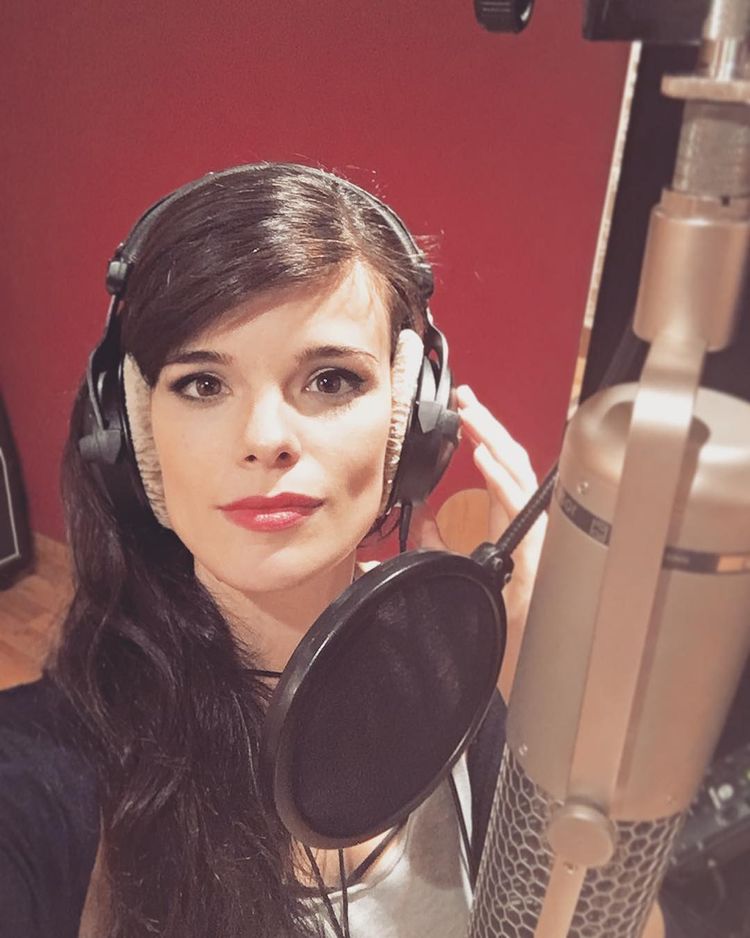 3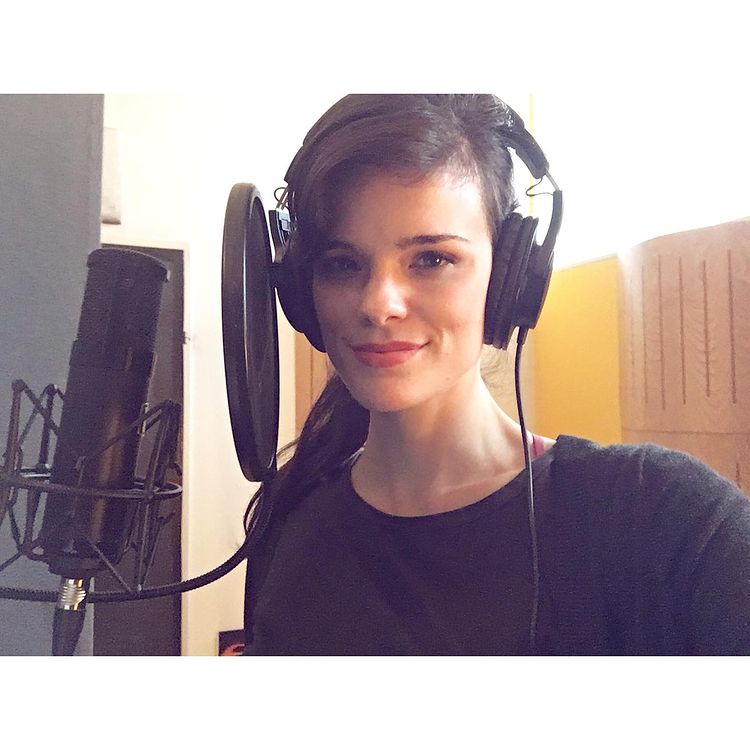 4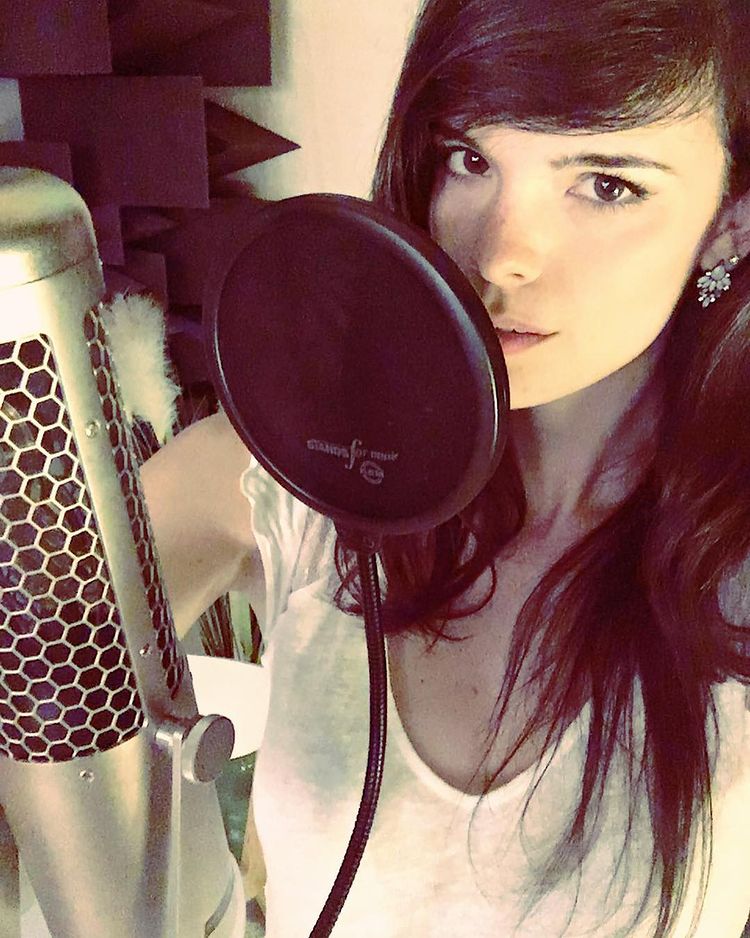 5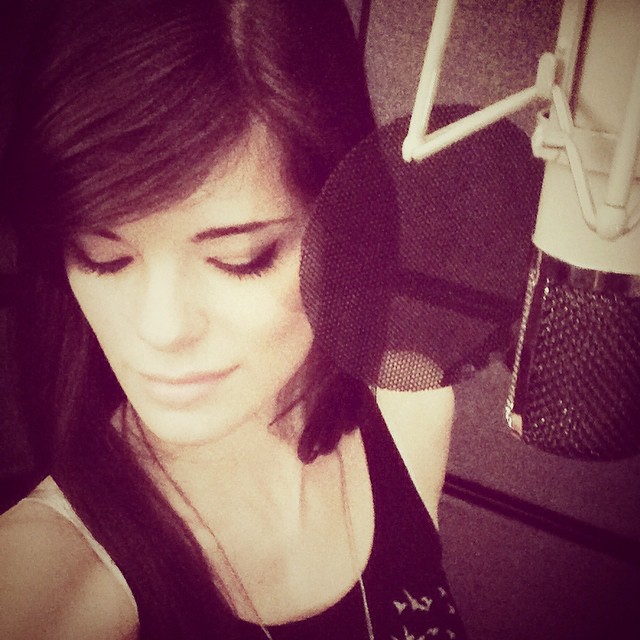 | | |
| --- | --- |
| And the years you have to match these pictures with are: 2014, 2016, 2017, 2019, and 2020. Good luck! | |
1. 2020
2. 2017
3. 2019
4. 2016
5. 2014
| | |
| --- | --- |
| 100%! Great job! | |
METAL EYES
| | |
| --- | --- |
| Your turn, Eleni. Since you're a talented artist and you draw some of the musicians in the Metal scene, I will show you some eyes and you'll have to figure out who these eyes belong to. | |
| | |
| --- | --- |
| | Angela Gossow |
| | |
| --- | --- |
| Correct! | |
| | |
| --- | --- |
| | Alissa White-Gluz |
| | |
| --- | --- |
| Imagine you not guessing that XD | |
| | |
| --- | --- |
| | Elize Ryd |
| | |
| --- | --- |
| Brilliant! | |
| | |
| --- | --- |
| | Charlotte Wessels |
| | |
| --- | --- |
| Yes! | |
| | |
| --- | --- |
| | Simone Simons |
| | |
| --- | --- |
| True, and finally.. | |
| | |
| --- | --- |
| | Cristina Scabbia |
| | |
| --- | --- |
| That's actually Carla Harvey! But you got 5 out of 6! Great job! | |
gOODBYES
| | |
| --- | --- |
| Thank you for the interview, ladies! | |
| | |
| --- | --- |
| | Thank you so much! 🙏 |
| | |
| --- | --- |
| | Never give up on your dreams! |
| | |
| --- | --- |
| | My pleasure! |
| | |
| --- | --- |
| | Thank you! Always a pleasure to participate in the wonderful stuff you come up with ;D |
| | |
| --- | --- |
| | Thank you for inviting me to this interview 🙂 |
| | |
| --- | --- |
| | Thank you, Mirk! I'm publicly apologizing to Susanne and Thomas for tanking the game! |
| | |
| --- | --- |
| | Thank you for this amazing opportunity, Cheers! |
---
Before leaving, check out this playlist out fan-interviewees this year have put up together!
---
Recent articles