We had the pleasure of interviewing vocalist Anna Manolaraki, of the Greek Symphonic Metal band, Karma. We asked Anna about her band's music, their plans for the future, along with her insight on many other things. Enjoy this interview with Anna Manolaraki!
---
Interview
| | |
| --- | --- |
| Hello Anna! How are you and the rest of Karma members doing recently? | |
Hi Mirk, thank you for the invitation and the interview, it's a great honor and pleasure to talk with you and this global amazing project femmetal!

Well, we all are shocked from this global covid situation and we're trying to maintain our strength and hope for a quick "next day". We all know now that this will last for some years yet , so we have to adapt and find new solutions in contact with our audience and the distribution of our music. I don't believe that we'll be able to perform gigs before Summer of '22.
Of course in Greece where my band is located, the economical problems have been since 2009, so the idea of having a band and working as a pro band is very difficult, a luxury I could say. The main members are me and Vasilis Drakontaidis (Bill Dragon) and we often had to search for new members. 
| | |
| --- | --- |
| You're the vocalist of the Symphonic Metal band, Karma. How would you describe or introduce your band to our readers who are yet to listen to your music? | |
Well, our latest album (the 3rd, we have published 2 more albums in Greek rock) is called "illusions" .There are many guest appearances on this album such as Mike LePond's from Symphony X and Panagiotis Konstandinidis from Crush, Simeon Karagiannis(clarinet), Helen Stratigopoulou, Aggeliki Theophanous and the traditional polyphonic band "Ktismata Pogoniou" with Vaggelis Kotsou.

We also choose to include a bonus track which is a cover of "Master of Puppets" from Metallica, a band that we all admire, a great song we tried to treat with respect and love , by adding our personal sound.

The production of the album took place on Groove House Studios-GR, while the mastering was completed on Finnvox Studios-FN by Mike Jussila. The blame for the amazing artwork is completely upon Immensa Artis.

As our manager Stella Goulinoudis from our label said (Alcyone records-GR) we managed to combine influences from progressive bands like Dream Theater and Opeth, along with the atmospheric female vocals that remind us of Nightwish and Epica. Besides, there are parts of the album that take us to the good old days of Slipknot and System of a Down era. Classic rock elements from Deep Purple's early years it's undeniable in this album, and so it is the traditional Greek music. Please feel free to listen to it and send us your feedback!
| | |
| --- | --- |
| You released your latest album, 'Illusions' in 2018. Do you have any plans for a new release any time soon that you'd like to tell us about? | |
| | |
| --- | --- |
| | Well, as I said this double hit for our Country (economical and covid) delayed our plans. Me and Bill are also running a music school and we moved recently to a new building , where we are about to build a new studio too. So we 'll soon be able to get back to the studio and record new ideas for our next album! |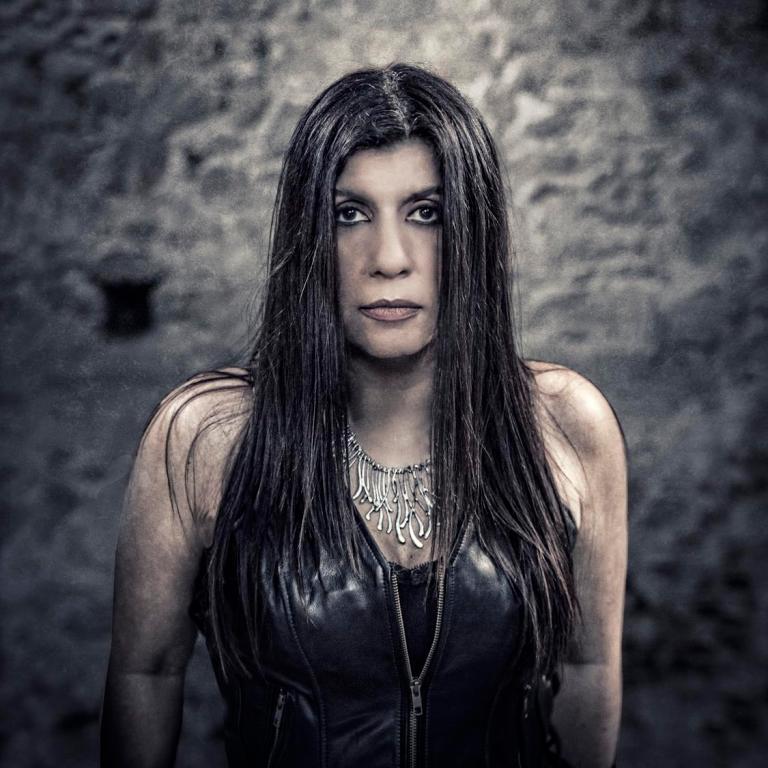 | | |
| --- | --- |
| To get our readers to know you better and from a different point of view, how about we play a little imagination game? I will give you a scenario in an alternate universe and you'd have to react. Ready? | |
| | |
| --- | --- |
| | Can't wait! haha |
| | |
| --- | --- |
| In a universe where you're the executive producer of an action series running on Netflix, and they asked you to pick a theme song from your album 'Illusions' , which song would it be? | |
| | |
| --- | --- |
| | Hmmm well as a producer I would give more time to my band to explore the scenario of the series and write a song exactly for it. Haha But if there was no time , I would definitely choose sorrowful dawn. Its a time-classic metal song feat Panos Konstantinidis from the legendary Greek metal band "Crush". |
| | |
| --- | --- |
| In a universe where music is illegal and you are put in jail one year for each album you own, how long would you be in jail for? | |
| | |
| --- | --- |
| | 3 years. I'd have plenty of time to find my way out and go back to studio! |
| | |
| --- | --- |
| In a universe where you pay by telling jokes and being funny, not by money, how rich would you be considered? | |
| | |
| --- | --- |
| | A billionaire I guess.. haha |
| | |
| --- | --- |
| In a universe where you're the Statue of Liberty, but instead of a torch you're holding an object that would represent your personality, what would you be holding? | |
| | |
| --- | --- |
| | My fist for sure |
| | |
| --- | --- |
| In a universe where aliens from a planet that doesn't have music have requested one song from 'Illusions' as a specimen so their scientists would study this phenomenon, what song would you give them? | |
| | |
| --- | --- |
| | Ode to Foreign Lands. It's a song with many time signature changes , with Greek traditional elements as the Greek clarinet and an original polyphonic group with old people who sing by soul in Greek scales. It also has nice lyrics. I really love it! |
Thank you for playing, Anna!
Have you ever been treated in a sexist way? How would you face sexism and what advice would you give to young people who face any kind of discrimination?
| | |
| --- | --- |
| | I maybe was lucky not to, but I am so dynamic as a person so I don't give the opportunity even to think about it. Young people should build their personality and self-esteem and marginalize such people. We all deserve respect and especially if we talk about Arts, in music such people don't need to have a place. |
| | |
| --- | --- |
| Thank you for the interview Anna! It was an absolute delight. | |
| | |
| --- | --- |
| | Thank you Mirk, wish you all the best to you and to the FemMetal project! Hope we'll talk again soon in a gig!  |
---
Follow Karma
---
Recent articles