Debut albums are always so interesting to listen to and review because they give the audience a glimpse of what the band/artist can do. And this wasn't an exception: "Dualism" by Swiss band Am Samstag is a very structured and homogenous record.
I have particularly enjoyed the opening and closing tracks, "Pills and Wine" and "Algos": they created a sense of togetherness for the record, and they would be exceptional as first and last for live shows as well.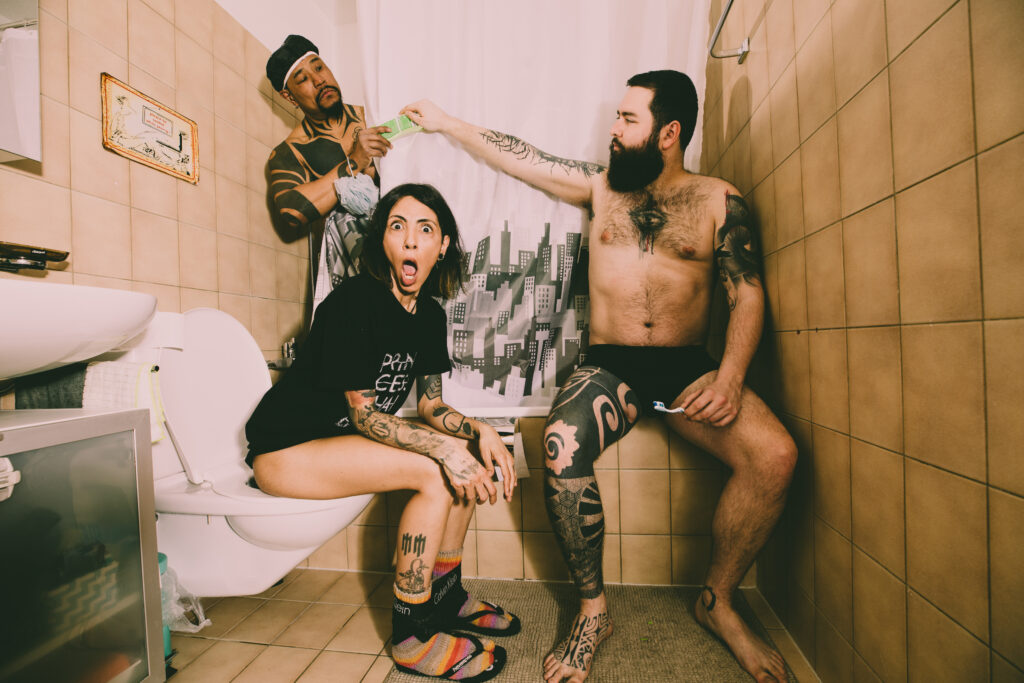 But the good stuff is definitely in the middle: with a well-balanced sequence of songs, time goes by, and the listener is captured between heavy riffs, harsh vocals, and quite melodic rhythms. Lead singer Gabriela proves herself a great vocalist, alternating between powerful and softer executions. The bass, usually not so present in other artists, stands out and delivers a continuous flow of arrangements.
"Hardly Wait" is one of the gems of this record and enhances the ability of Lausanne's trio, capable not only to rock their heart out but also to thrill deeply. Later on "Miss Butch" (already released as a single) and "Do You Wanna Have Fun?", the listener finds incredibly catchy tunes, that won't be easily forgotten.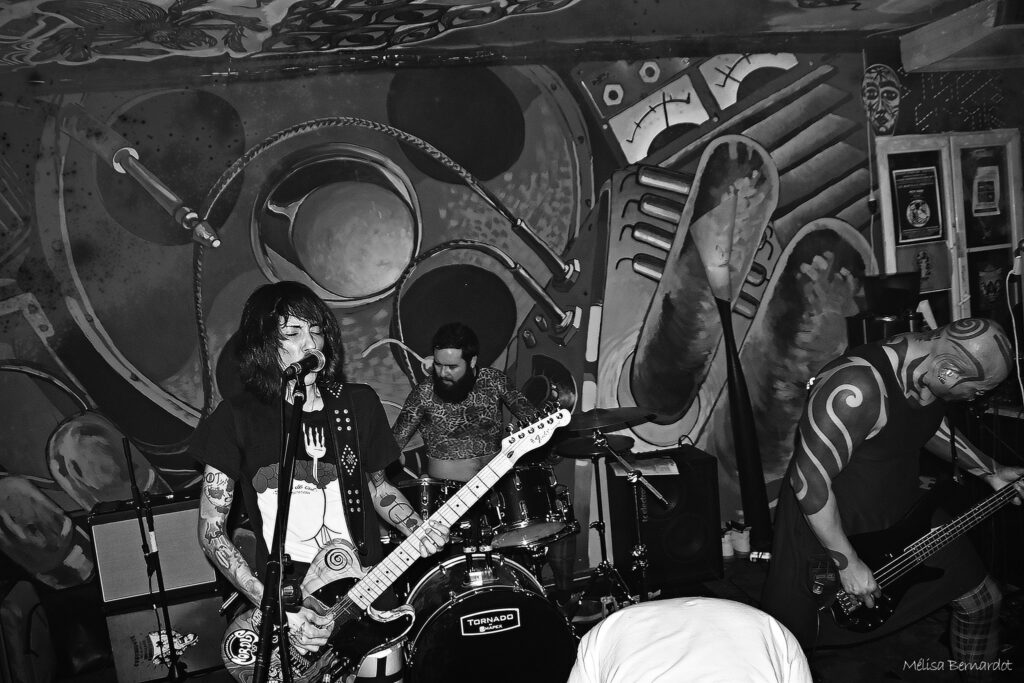 All throughout the record, there are definitely many influences, either in the composing aspect or in the performing one; they don't overwhelm though, it's very nice to recognize them.
This is one of the reasons why I wouldn't be able to describe with just one word this album: it encompasses various genres and styles, and it would be a shame to minimize it. It has energy, passion, power, technique, and complexity. It is a roaring statement of the many paradoxes of life. It is a mighty base for the future of grunge and punk.
Follow Am Samstag