Even though here at FemMetal, we want to bring awareness and spread the word about female artists in rock and metal, unfortunately, the last event I attended didn't have any female artists. Nonetheless, I was excited to take part and report what I saw.
The doors opened punctually a few minutes after 5 PM, and even though this venue was quite close to where I live, it was my first time being there. After I got something to drink, I waited patiently for the first band to perform. Ten minutes or so after 18:00, Duir came on stage. They performed a fierce, solid, and homogenous set: the songs were pure and deep, sending a message to the listener that was loud and clear. I have been blown away by Thomas: he played bagpipes, hurdy-gurdy, and flute so effortlessly.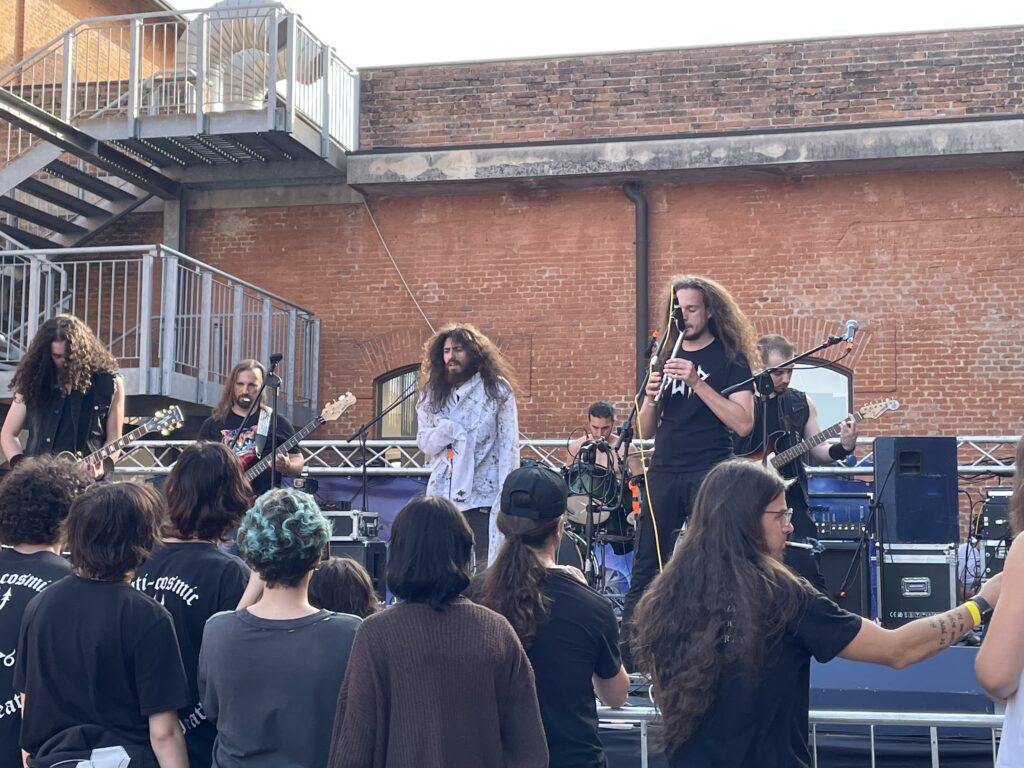 Sadly it was time for Duir to leave the stage to power metal veterans Great Master. To be completely honest, they have been my favorite of the whole evening. Their tracks, so captivating and intense, created an epic atmosphere worth of the best stories. I was enchanted by their talent and the way they engaged with the audience. The band, led by Stex, who has spectacular vocal agility, transported us to another world.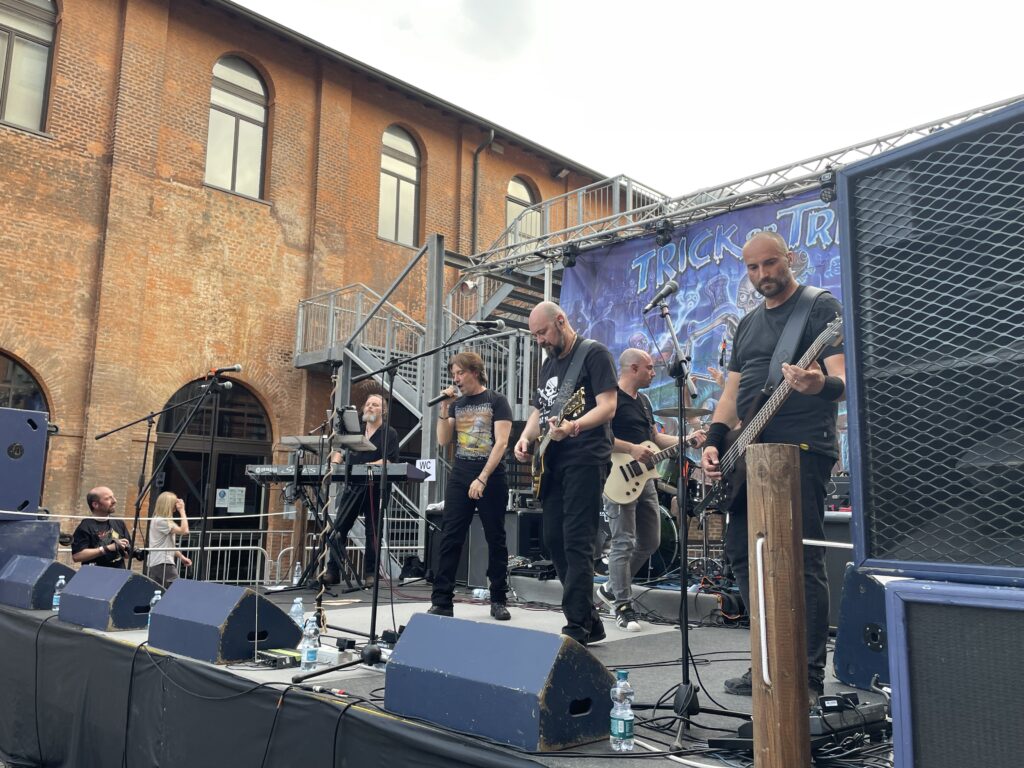 The fun was just starting in Cerea: another crew of pirates was eager to rock and amaze. Aexylium is a fan favorite because many people were cheering and jamming along with them. They had the best audio quality: it's not surprising since Dave Tavecchia from False Memories was their sound engineer. I have particularly enjoyed their instrumental parts, with the violin and flute played by Federico and Leandro.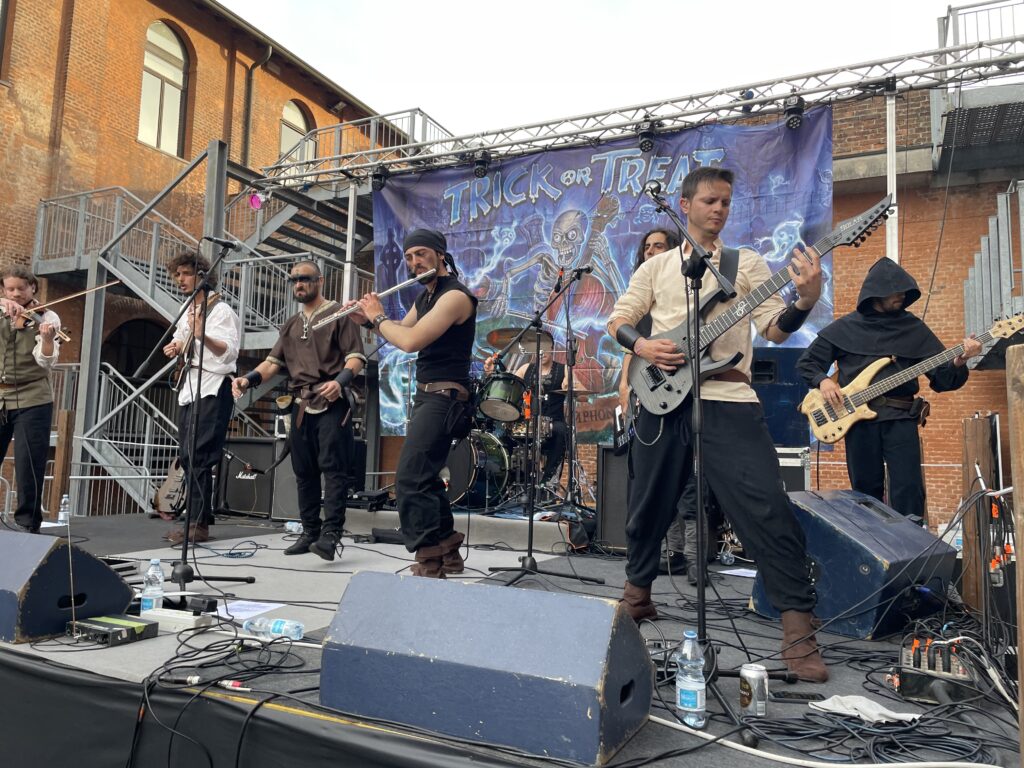 Even though the schedule was a bit delayed, shortly after 20:30, it was time for Arcana Opera to melt our faces. And boy, did they! Mixing folklore and metal is certainly not easy, but this band has a unique and distinctive sound that is easy to remember. They have rightfully said that it has been a couple of very dark years for live music and to cheer and applaud the best we could.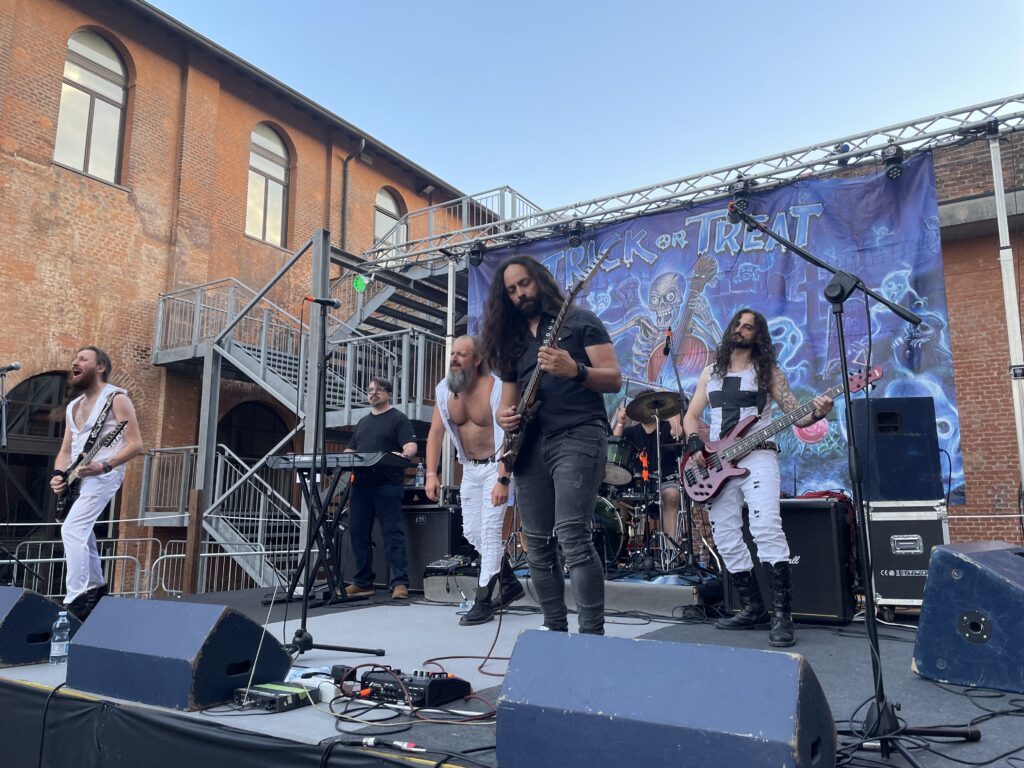 I have been a fan of Trick or Treat for so many years, but due to multiple circumstances, I never had the opportunity to see them in concert. Well, finally, I got my chance! And what a remarkable set they've played. In my opinion, it was too short, because they had to leave the stage just when the crowd was having the best time. It is no secret that vocalist Alessandro is a gifted singer; he made us cheer because drummer Luca had pain in his right hand, but he still carried out a magnific performance. Kudos!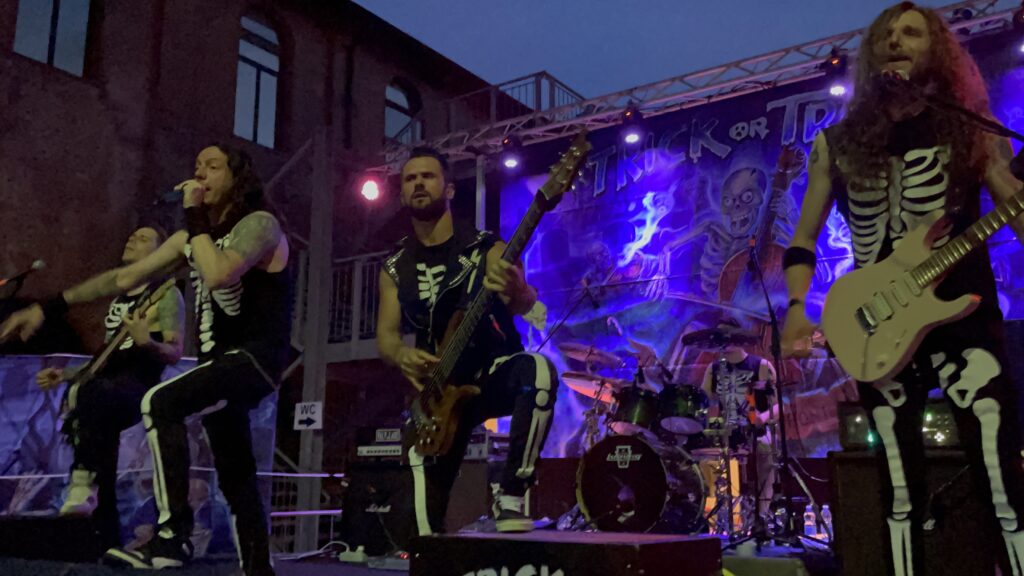 What's better than a dwarf? A drunk dwarf! That is how Windrose started their thrilling performance. I was blown away (almost literally, too!) by their stage presence and the force they exude. It was a bit more than 25°C, and still, they were wearing their stage outfits full of furs and coats. In my book, that's how you spell LEGEND!