The ultimate female-fronted tour package has hit the road across the United States. '00s rock legends Halestorm and The Pretty Reckless brought along 2 badass, young and hungry rock bands as direct support, Lilith Czar and The Warning. On Wednesday, July 20th, these 4 bands took on the Hartford Healthcare Amphitheater in Bridgeport, CT with an iron fist. At 95 degrees Fahrenheit, these bands definitely brought the heat.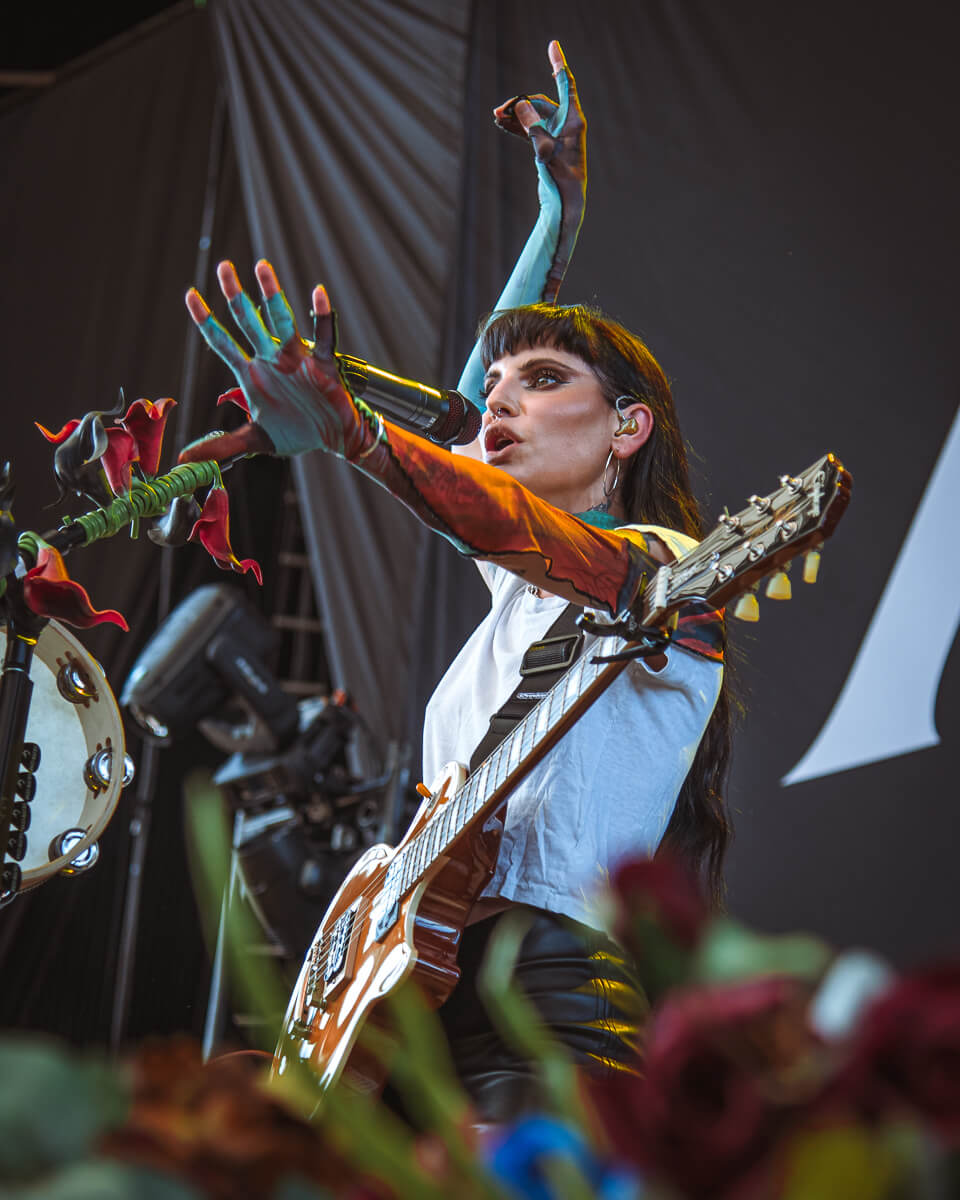 Opening the show at 6 PM was the woman 'created from filth and dust', Lilith Czar. She ran out on stage with a vengeance as the band kicked into "Feed My Chaos". "It's too hot for leather pants and this scarf, clearly I didn't make the right clothing choice for this," remarks Czar after strutting around on the stage for the first two songs. Her 6 song set highlighted her vocal range and featured many fan favorites from her latest album. She and her band also paid homage to another legendary woman in rock, Stevie Nicks, with a remarkable rendition of her hit song "Edge of Seventeen". Not only did Lilith Czar put on a fantastic performance, but her band brought the energy as well, especially drummer Lindsay Martin. 
Next up taking the stage were The Warning from Monterrey, Mexico. This band of 3 sisters bonded by the love of rock n' roll put on quite the show. Their slot featured 9 songs from all 3 of their studio albums released to date. The energy, chemistry and musical artistry shown by these 3 young women is simply sensational. From "Dust to Dust" to "CHOKE" to their unique remake of Metallica's "Enter Sandman", these ladies showed the crowd that rock is alive and well in our youth and the future of this genre is in very good hands. Lead vocalist and guitarist Daniela Villarreal Vélez takes command of the stage with an iron fist and her sisters Paulina and Alejandra bring the same fierceness. The passion these girls have is palpable and inspiring. Amazing set.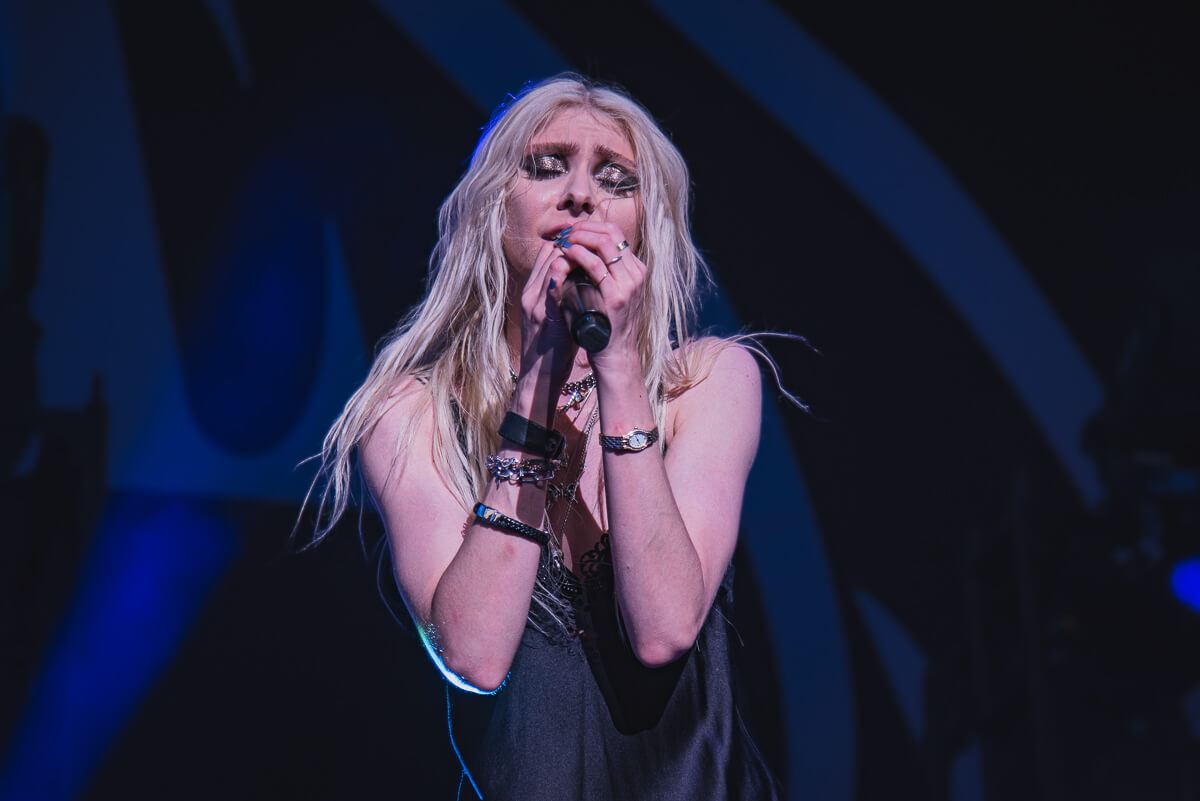 The Pretty Reckless came on at 8 PM starting with a cover of Soundgarden's "Loud Love" and expressing their birthday wishes for the late legend Chris Cornell. The band chose to play "Only Love Can Save Me Now" followed by "Death By Rock N' Roll", kind of ironic right? For the first time since 2016, the band played "Miss Nothing" from their 2010 release Light Me Up. "It's really hot out tonight, some would say hotter than hell" Momsen remarked as the band chugged out the intro riff to "Going to Hell". This was clearly an audience favorite as the crowd all proudly chanted "I'm going to hell!" with the band. The band's biggest hit, "Heaven Knows" was played and even extended into a jam. These 4 talents put on a stellar set closing with "Take Me Down".
Headlining the night, the band we had all been waiting for, Halestorm! They are "Back From The Dead" and surely know how to rise from the ashes. Lzzy Hale has inspired hundreds of young women who wanted and want to rock including myself, bassist and vocalist Abby K and Lilith Czar drummer Lindsay Martin. We all stood together watching Lzzy perform with tears in our eyes. After an electric performance of 4 new songs and 2 oldies but goodies, it was time to slow it down. Drummer Arejay Hale and bassist Josh Smith left the stage and Lzzy and Joe were left to perform one of the acoustic ballads from Back From The Dead titled "Terrible Things". That wasn't the end of the softer, raw and emotional side of Halestorm. Vocalist Lzzy Hale was accompanied by a grand piano onstage for a touching performance of "Break In" and "Raise Your Horns". Before we knew it, it was time for Arejay and the Big Sticks! What an amazing drummer they've got. "At the rock show you are seen and heard… and I get off on you" says Lzzy. "I am so happy to be surrounded by my sisters of scream on this tour" she remarked when introducing the other bands of the tour. The band left the stage, but they were not done. Encore! Now it was time for a celebration of love and community, "Here's To Us". The band performed the song beautifully and longtime partners, Lzzy and Joe shared a heartwarming embrace. Halestorm dedicated "Strange Girl" to all the ladies in the crowd. What a performance. It isn't often I get emotional at a concert but hey Halestorm will do that to you.