I would be lying if I said that this wasn't one of the most anticipated live shows of 2022 for us here at FemMetal, not only because all the artists have been featured on the website, but also because this tour shows how impressive female artists can be. It's harder to imagine another line-up that is as powerful and entertaining as this one, and of course, we will tell you all about these bands that played right in front of our eyes. Before beginning my report, I would like to thank Live Club of Trezzo and Vertigo for their collaboration and professionalism; as usual, all the photos here are by Silvio Colombo.
Very punctual at 18:30, the first band of the evening takes place on stage: from right across the northern border, it's Ad Infinitum time to enchant the Italian audience. Even though their set was quite short, it was very enjoyable: Melissa's vocals were very good, and she changed from clean to growl in a quick time. What a talent! Almost at the end of the performance, she picked up an Italian flag from the audience with "Ad Infinitum Italy" written on it, and it was such a cute gesture! I hope to see them again maybe in a different setting that can enhance their skills and abilities.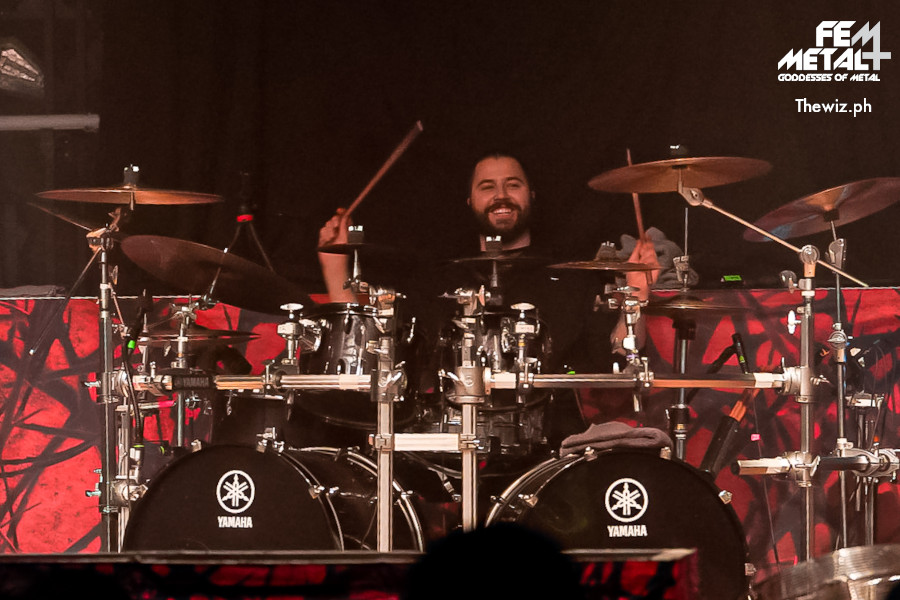 The clock strikes 19:20, and it's time for the only American band to hit the stage: Butcher Babies are ready to smash the Live Club! The main adjective with which I would describe this group is POWER! Carla and Heidi have such energy on stage that it's almost impossible to keep track of every movement they make (and Silvio can also confirm that he had some difficulties in shooting during their set!). Their chemistry, though is undeniable, and this makes their show even more pleasant. The second-to-last song was introduced in a very sweet way: Heidi said that she was lucky enough to perform and share the tour life with her best friend, which is Carla. Carla also said the same thing about Heidi. Go besties!
In 2018 I had the pleasure of seeing the next band opening to Within Temptation, and now they are headlining their own tour. This is the growth that happened in four years to the German band Beyond The Black, led by the charismatic Jennifer. I myself was surprised that I remembered almost all the songs that they performed, with some very special surprises. They had a couple of new songs from their upcoming record, which sounded very good and also an incredible attention to detail and planning. Jennifer changed her outfit multiple times during their performance, and she also played the percussion to engage the audience to sing along. This band has a remarkable potential, and it was very hard to be distracted during their set. I am sure the future holds even greater things for them!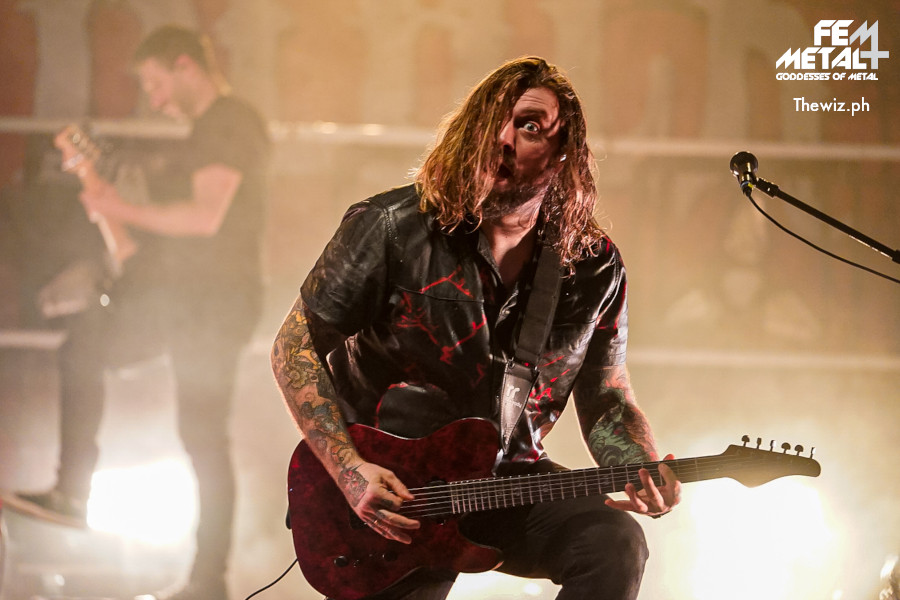 But as all good things come to an end, Amaranthe was chosen with the difficult task of finishing this magical evening. And boy, did they! Elize was in optimal shape, serving vocals and looks without effort: To be honest, I don't like it much when bands have more than two vocalists, and Amaranthe is no exception. But this doesn't diminish the quality and the passion that they put in when they are playing. Many songs of their latest "Manifest" are in the setlist, while also including many classics like "Amaranthine" and "Archangel". To sum up, this is what we mean when females will run the world: under the power of these mighty ladies, success is guaranteed!