The Queen of Finland will visit Italy in exactly one month, with a show as part of her Raw Tour 2023. The Live Club in Trezzo sull'Adda will be the venue of this concert. To open her act, two incredible bands: Temperance and Serpentyne. Both support bands are masters of symphonic metal, with Temperance playing in their home country and Serpentyne coming from the UK.
Tickets are available by clicking here (30€+ presale fee). On the day of the concert, the remaining tickets will be sold for 35€. The detailed timetable will be known closer to the event. Here you can find the additional dates of the European leg: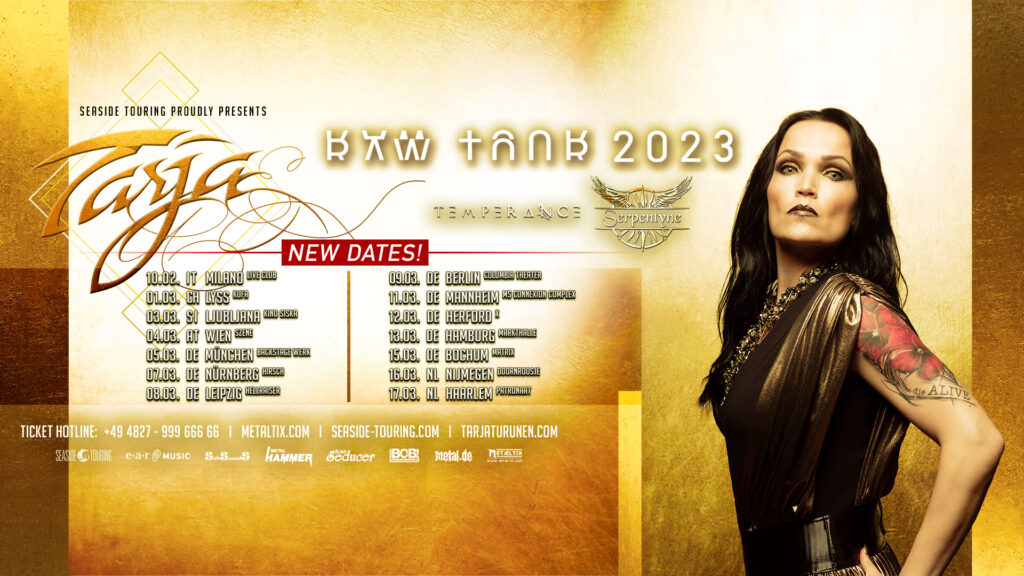 Tarja's last concert in Italy was last summer at the Teatro Romano di Fiesole, but prior to this, it was since 2018 that the Finnish singer didn't visit our country. The setlist will definitely include her classic songs, hits from her recent release "In The Raw", and of course, a few of her songs during the Nightwish era, which is where she got her big break.
The Italian show was originally planned for February 11th 2022 but got rescheduled due to the covid-19 pandemic. It will be the kick-off of her European leg, so it is definitely going to be quite a sensational night. We can't wait to sing her songs under the stage with her!