Melissa VanFleet is a vocalist and musician from Philadelphia that makes a very unique sound of Metal. Her Alternative Metal sound is mixed with orchestral elements, with a melancholic mood that digs into the deepest places in your soul.
Below is FemMetal's review for Melissa's 2018 EP 'Ode to the Dark', followed by a wonderful interview we had with the one of a kind musician. Click here to skip to the interview.
---
Review
The EP begins with the track Raven, entering with a slow and sad melody that soon is accompanied by a heavy riff with a slow beat, forming a sound that heads right to the emotions. The lyrics are very sad and emotional, carved with great metaphors and words. The sound of this song, as the ones that follow, is as amazing as watching a mighty storm trapped inside a glass bottle.
Atrophy is the second song of the EP. It follows the same pattern of the first with the soft melody and then the guitar burst. Like the first, the lyrics are very well-made and the melody is very pleasing for the emotions. Although the chorus of the song is repeated continuously, the song is far from boring and there are always joints between its parts where the heavy music is interrupted by softer melodies.
The following song is Marionette. Again, breath-taking lyrics are performed alongside the heavy and slow guitar and melancholic melodies.
Finally, the EP is concluded by Ode To The Dark. The song begins with a soft tune that builds up slowly in the course of the first two minutes to reach a bit heavier sound in the mood of a ballad. Great lyrics and wonderful music again! I really loved the shifts in the speed between different parts of this song and the solo guitar part that makes it a great Metal song!
One thing I didn't like about the EP 'Ode to the Dark' is the similar patter followed in all the four songs: the melodic beginning followed by the slow guitars and beats. However, this placed the record in a single atmosphere which makes it consistent and wonderful to hear to.
We recommend 'Ode to the Dark'. If you like deep melancholic music and if you care about the lyrics in music, you'd definitely love this EP!
---
Ratings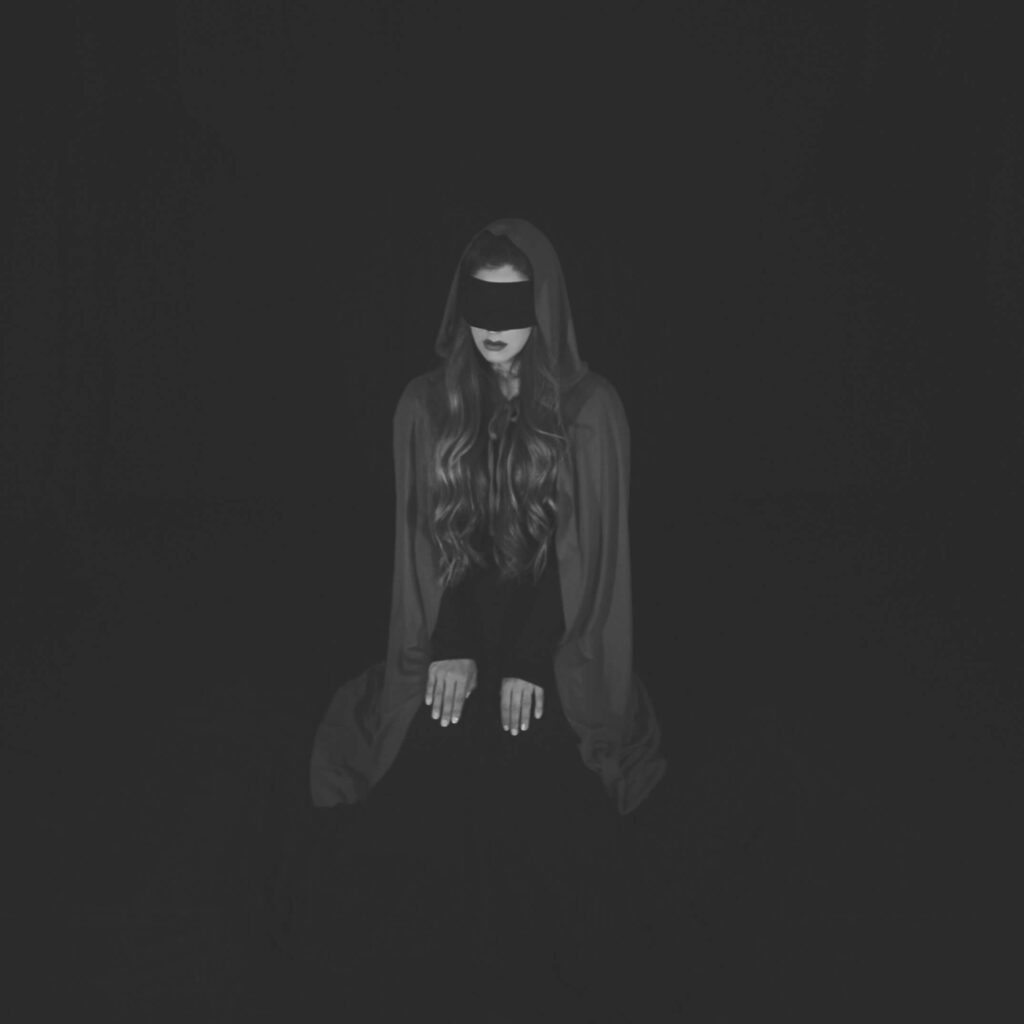 Here are the average of the ratings that were placed by the FemMetal Team
| | | |
| --- | --- | --- |
| Music (30%) | ⭐⭐⭐⭐⭐⭐ | 6/10 |
| Lyrics (30%) | ⭐⭐⭐⭐⭐⭐⭐⭐ | 8/10 |
| Production (30%) | ⭐⭐⭐⭐⭐⭐ | 6/10 |
| Cover Art (10%) | ⭐⭐⭐⭐⭐⭐⭐ | 7/10 |
| Total | ⭐⭐⭐⭐⭐⭐⭐ | 6.5/10 |
---
Interview
Mirk: Hello Melissa. Thank you for the interview! How are you today?
Melissa: Hi! I am doing well. Thanks for asking!
Mirk: First, congratulations on your EP, 'Ode To The Dark'. It was released in 2018. Are you happy about the result and the response it got?
Melissa: Thank you so much! I am very pleased with the response. I didn't really have any expectations as Ode To The Dark was my debut non-acoustic release so I had no idea how it would be. I am so grateful for the people who have reached out saying the songs have touched them and helped them cope. To me that is so much more important than sales and streams.
Mirk: Your musical style is a very unique one. What musicians have you grown listening to that you can say have influenced the way you're making music now?
Melissa: The music I write has always been difficult to categorize and I absolutely attribute that to my wide variety of influences. I grew up listening to heavy metal, R&B/soul, popular 90s music and as a ballerina I was inspired by classical. Ronnie James Dio, Alanis Morissette and Tchaikovsky were my favourites.
Mirk: There is a lot of melancholy in your music. How much does that sound reflect your personality?
Melissa: That is an interesting question! I am actually not as externally melancholy as my music reflects but on the inside I definitely have tendencies. I have anxiety and obsessive-compulsive disorder and PTSD from having a father with a chronic illness since I was young so I believe the darkness in my music stems from that.
Mirk: Do you have any future plans for a full-length album or any new release you'd like to tell us about?
Melissa: I have been in the studio writing music for TV/Film and collaborating on projects with different artists. I would love to work again with Marco Coti-Zelati of Lacuna Coil who produced Ode To The Dark and the team at BRX Studio in Milan. Marco understands my music so well and has a natural ability to capture my dark lyrics, themes and melodies with his arrangements. I've been a fan of Lacuna Coil for over 15 years and I look forward to accompanying Cristina Scabbiaduring their two sold-out shows in New York later this month!
Mirk: If you could live in any musical era, would you stay in the current one or choose an era from the past? And in that case what era would you rather live in?
Melissa: I would go back to the 1990s without a doubt! I am so nostalgic. I think it would be amazing to go back to the 40s when a vocalist could sing one pass and that was used on the record. There was so much feeling and emotion in that music. I love technology and appreciate that there are so many outlets and opportunities to be heard but I often find myself longing for simplicity, especially when it comes to social media which has been undeniably helpful but a major cause of my anxiety as well.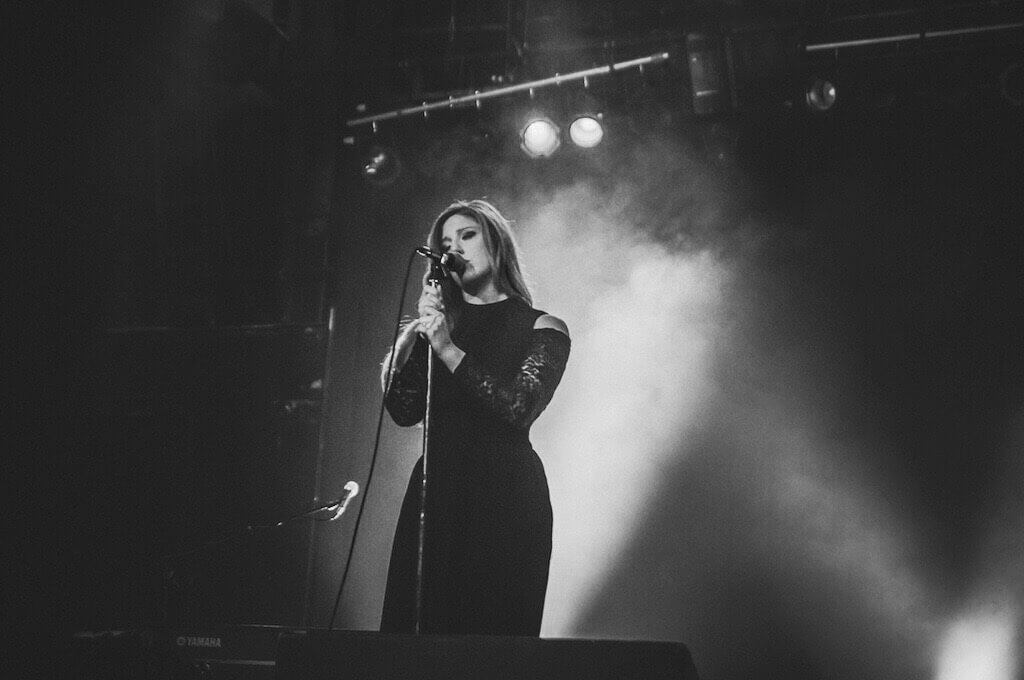 Mirk: You have a wonderful voice that shined in your acoustic release 'Metal Lullabies', and recently in your Gothic Metal EP. Will your future work be focused on one of these directions or will you do both styles in parallel?
Melissa: I appreciate that! My future work is most likely going to be the atmospheric alternative metal that was heard on Ode To The Dark but I'm sure I'll always release acoustic versions of songs [as I did with "Raven"]. I was an acoustic artist for so long and the new music builds off of the same raw foundation and organic writing style but incorporates heavy gothic instrumentation.
Mirk: Your growing popularity gives you more followers on social media. What causes would you use this ability to reach people to promote or talk about?
Melissa: My experiences with anxiety, OCD and PTSD have made me an advocate for mental health. I teamed up with NAMI [National Alliance on Mental Illness] and strive to encourage those dealing with mental illnesses and let them know that they are not alone. I stand behind Beauty Without Bunnies as well against animal cruelty, experimentation and testing.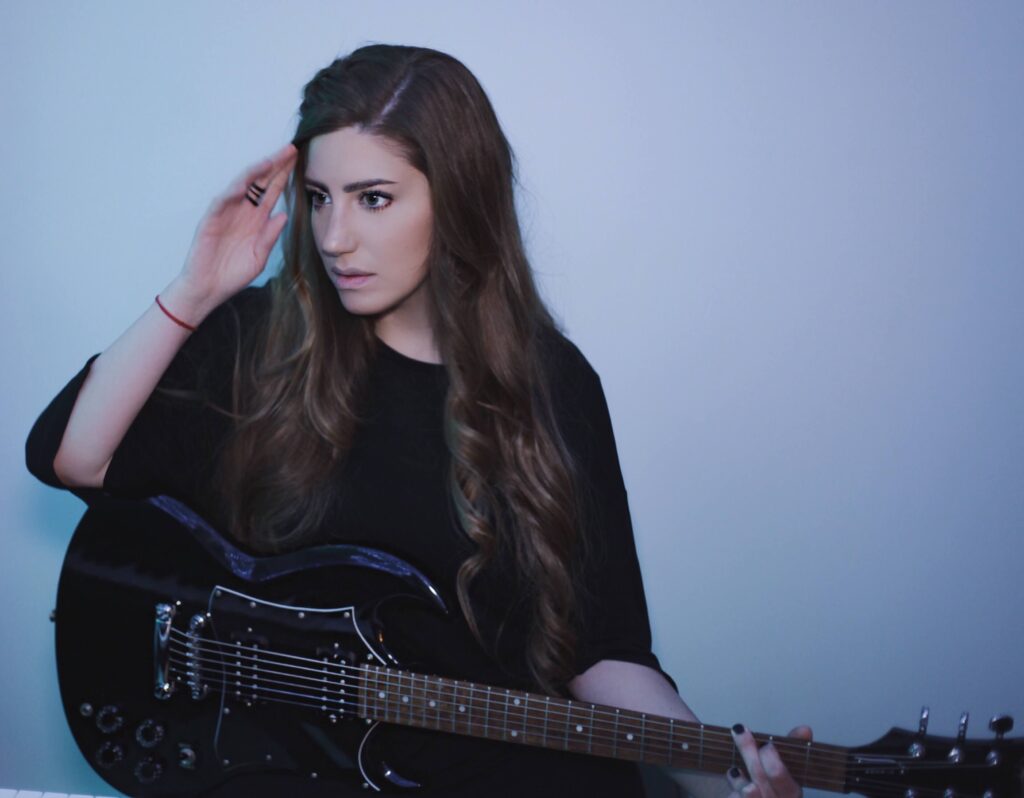 Mirk: What hobbies do you have aside from music and singing?
Melissa: I am a professor of performing arts at a college where I teach dance and songwriting classes to children and adults. Between my music career and teaching, I don't have much free time but painting, drawing and crocheting amigurumi are very relaxing hobbies that I do to clear my mind. I love getting lost in the woods too!
Mirk: Thank you for the interview, Melissa! It was a great pleasure to talk to you!
Melissa: Thank you for having me! Cheers!
---
NOTE: Big thanks to Serena Bolsieri from PressThis! Music PR for her efforts in making this interview happen.
Follow Melissa on social media