Morphide is a Progressive Metal band from Denmark formed by the duo, Elizabeth on vocals and Chris on guitars. Morphide is following a path followed by many successful artists before them, as they have been busy releasing covers of many remarkable songs by bands like Jinjer and Northlane. Now, Morphide has released their own single, 'Mayhem'. Following is a review of their debut single and an interview with Elizabeth!
---
Review
Mayhem is a song that doesn't know doors. It kicks the damn door and walks in straight to you. Blasting from the beginning with a fast riff walking side-by-side with a melody, the riff fades out as the melody continues accompanied by Elizabeth's clean singing before the hard riff is back, this time with Elizabeth's voice going higher and softly turning into harsh and then growling vocals. This pattern repeats itself all over the song with nice variations here and there and a vocally fast bridge.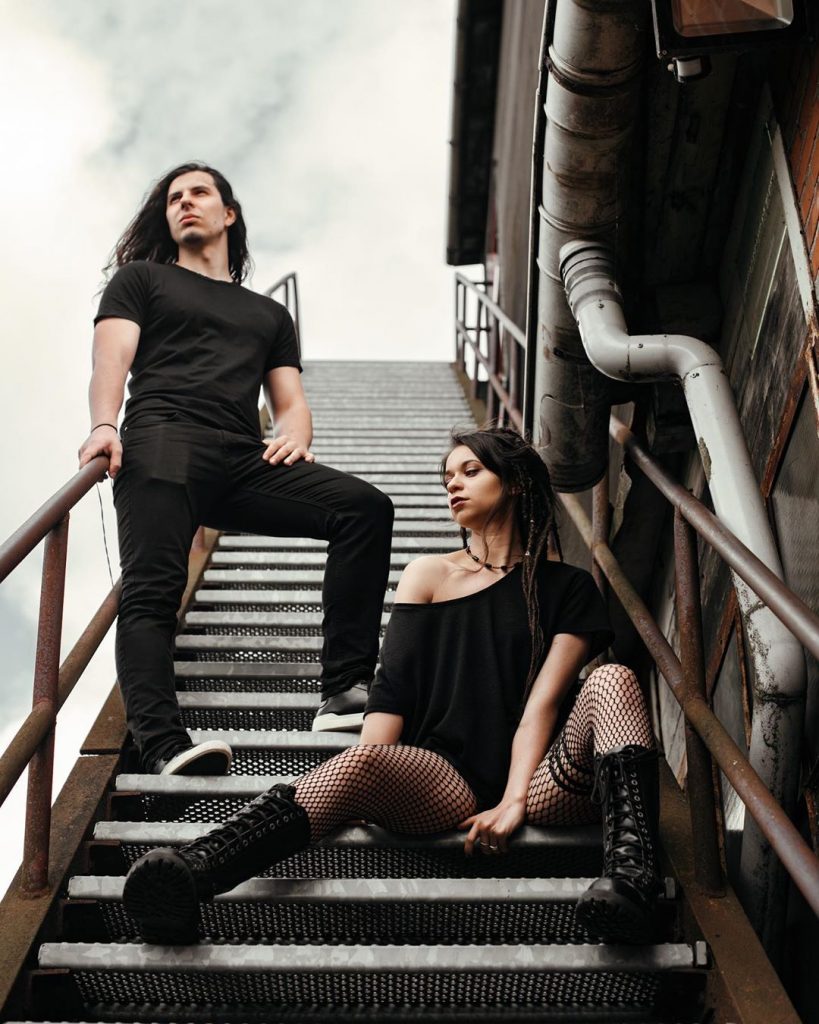 The music on this song is something to admire. The riffs are very attractive, especially the one concluding the song with power and wrath. The melodies in parallel are also beautiful and keep the mood intact with the song's meanings. Elizabeth's vocals are also great and vary along the age of the song. We hear the soft and low voice, the high and harsh voice and the fully-exploded growling voice.
Mayhem, released with a music video, is a great first release by the Danish band. It is a single drop that we hope will begin a rain of great music by Morphide.
---
Interview
We spoke with Elizabeth Zhovnerchuk about her journey so far in the world of music, Morphide's new single and other things!
Mirk: Hello Elizabeth! I'm happy to talk with you. How are you and Chris doing?
Elizabeth: Hi Mirk! We're both very well, thank you.
Mirk: Would you like to tell FemMetal readers a bit about you and Morphide?
Elizabeth: Yes, sure!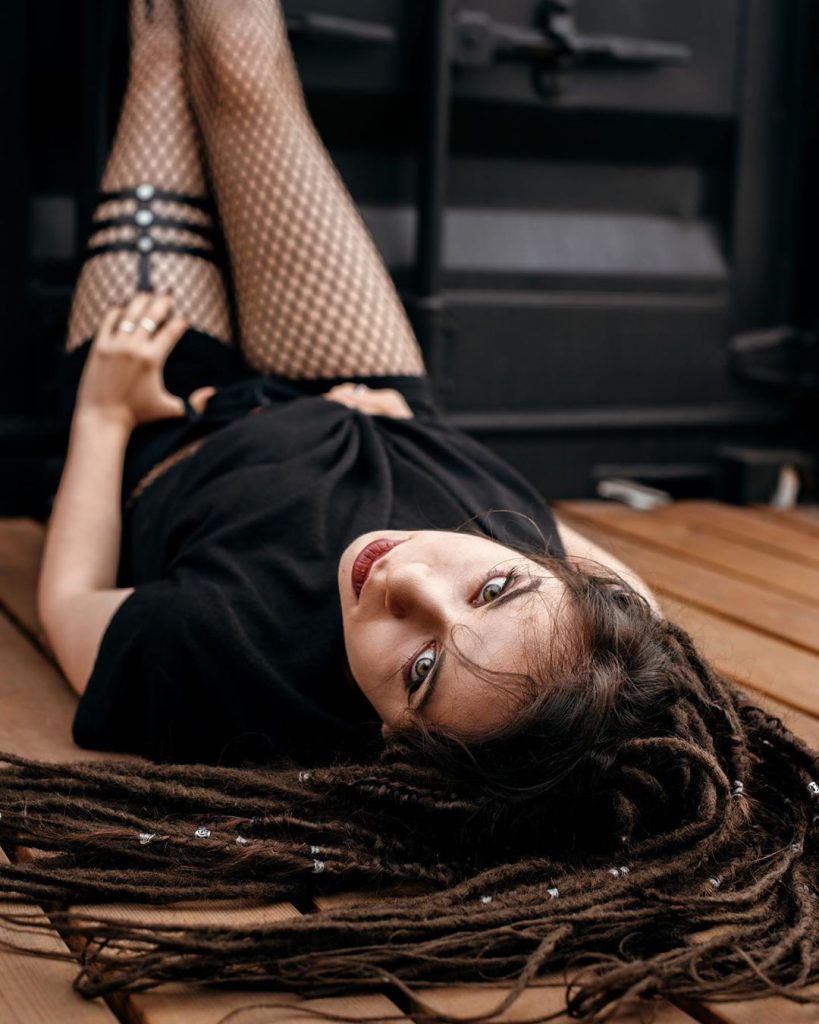 Mirk: You released your debut single, 'Mayhem', a couple of months ago. How do you feel about this song and are you satisfied with the success it made as your first single?
Elizabeth: I like the way 'Mayhem' ended up. It has reached 10k views quite fast, and the number keeps growing. I have also received lots of positive feedback and good wishes. Many people appreciated storyline in the music video, so this will be the direction to follow for our next releases. But, of course, the quality should grow.
Mirk: Morphide, your band, has been active for about 4 years now, releasing covers and lately the new single. Your performance is always getting better which shows a lot of hard work you're putting in. What inspires you to work harder on your voice and music?
Elizabeth: Thank you! I am always happy to hear that people do notice changes in my voice and technique. The thing is that I just love singing and, fortunately or not, I hear very clearly all the imperfections of my vocals. I understand that if you want to achieve something, you have to work really hard. I don't trust that all these amazing singers around the world were just born with their skills. Maybe, I just want to prove myself that everything is possible.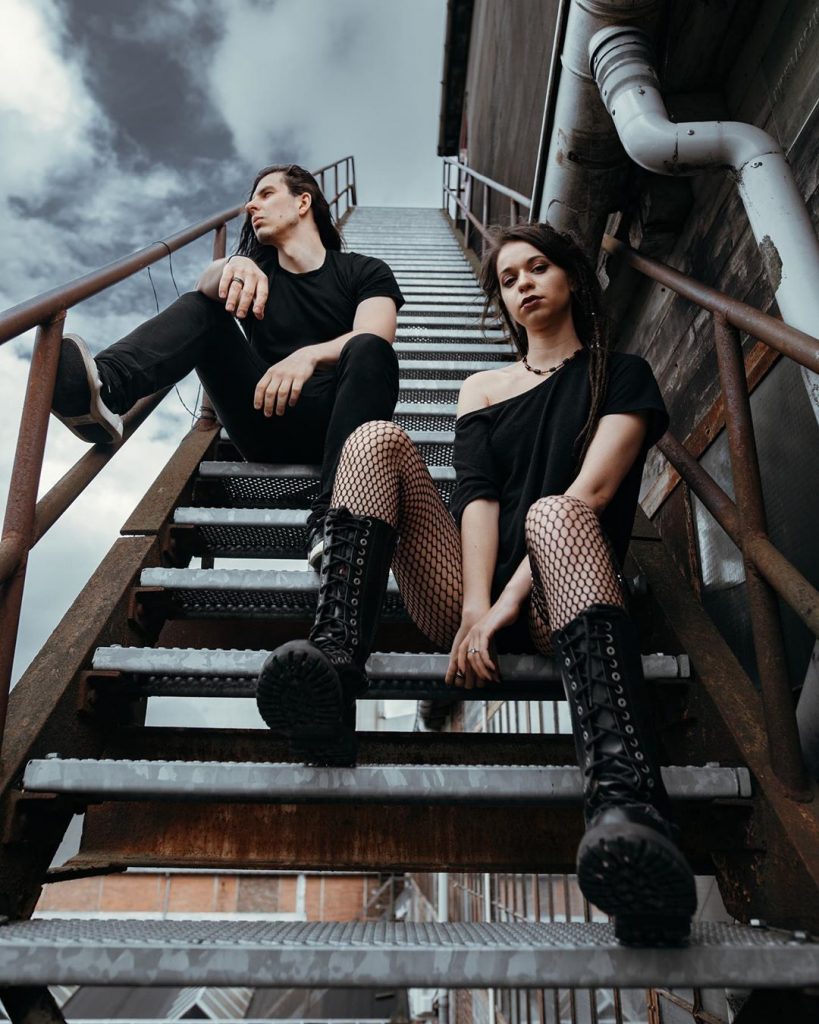 Mirk: The style you presented in 'Mayhem' is similar to bands you covered, but at the same time has a personal identity. How would you describe your style of Metal?
Elizabeth: The main genre we are working with is Progressive Metal. It is quite broad itself, and this is why we like it – you are free to do whatever you want. Don't stick to one rhythm, use weird song structures, experiment with vocals and clean or extreme techniques, even if it will make song over-complicated for the masses. What we are trying to do is making song interesting and technically complicated, but at the same time keep it melodic and "breathing". So our style would be… Melodic Progressive Djent Metal? *laughing*
Mirk: Do you plan to release any EP or full-length album anytime soon? Or do you have other priorities before such a step?
Elizabeth: We are currently working on two new singles that will come out this fall. After that in November we are going on a small European tour, covering such countries as Latvia, Lithuania, Poland and Czech Republic. Then we will focus again on our new songs. So, hopefully, we will be ready to release our debut LP album in 2020.
Mirk: What bands and artists did you grow up listening to? And who is the band that got you to love Metal?
Elizabeth: There were lots and lots of bands that influenced my taste. The very first rock band I started listening to when I was a 7 years old kid was The Rasmus with their hit "In The Shadows". I was obsesses with them! Then there were Linkin Park and Evanescence, of course. When I was around 16 I opened the world of nu-metal with such incredible bands as Korn and Deftones. I clearly remember discovering Karnivool couple of years later, and they completely changed my world! I fell in love with Progressive Rock and Metal, started digging into it and finding more and more amazing bands such as Tesseract, Tool, Northlane, Jinjer, Unprocessed, Spiritbox, all of them becoming my inspiration for music.
Mirk: You're performing now both original and covered material. What is the difference in the feeling when you're performing your own lyrics and music and when you're covering another artist's songs?
Elizabeth: When making covers I am mostly focused on copying the technique of a singer. For me covers are some kind of a challenge. Would I be able to sing as good as those artists do? Would I be able to sound similar? Could I understand their technique? So this is more of a professional satisfaction and a way of checking on what level I am now. When singing my own songs I feel enlightened and excited, because it is something personal that no one else has made before me. Singing covers require only technique. Writing and performing our own songs require much more. Therefore, the feelings are much stronger.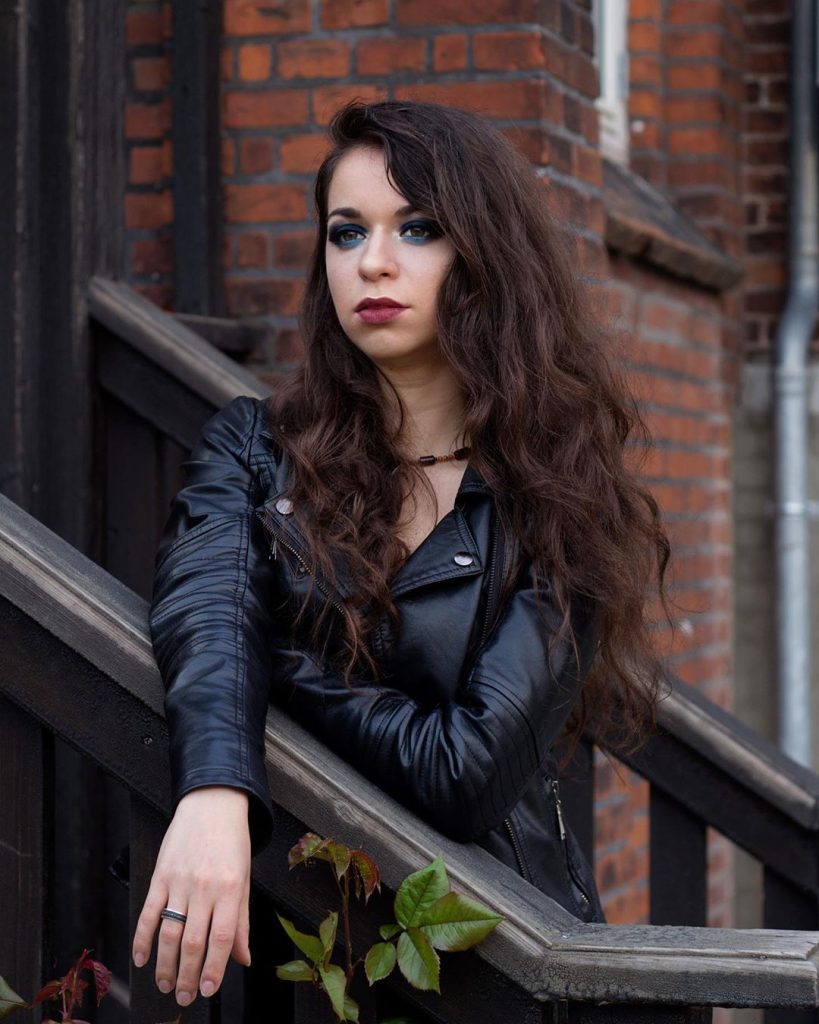 Mirk: What issues related to women's or human rights would you like to target, either through your music or social media?
Elizabeth: All of my songs are about personality. I want to convey the idea that we have the power to change our lives. That we have strengths to fight those arrogant parasites feeding on our weaknesses. Sometimes we can't change the situation, but we can overcome it. Also, maybe, showing people what things they should avoid doing to become happier. Some of the things I sing about are my personal discoveries that helped me to move on, and I want to share them.
Regarding women in metal, I know there are some people that think women should only look attractive and sing in a soft poppy manner. I was told that women should not do extreme vocals, it's a man thing to do. I want to change the way of thinking based on gender.
Mirk: Aside from music, what hobbies and interests do you have?
Elizabeth: I like drawing, which helps me a lot when making storyboards for our music videos. Reading physical books is my small addiction. I also love doing sports, such as equestrian sports, taekwondo, beach volley. One of the most recent things I was trying to learn is filming with the drone.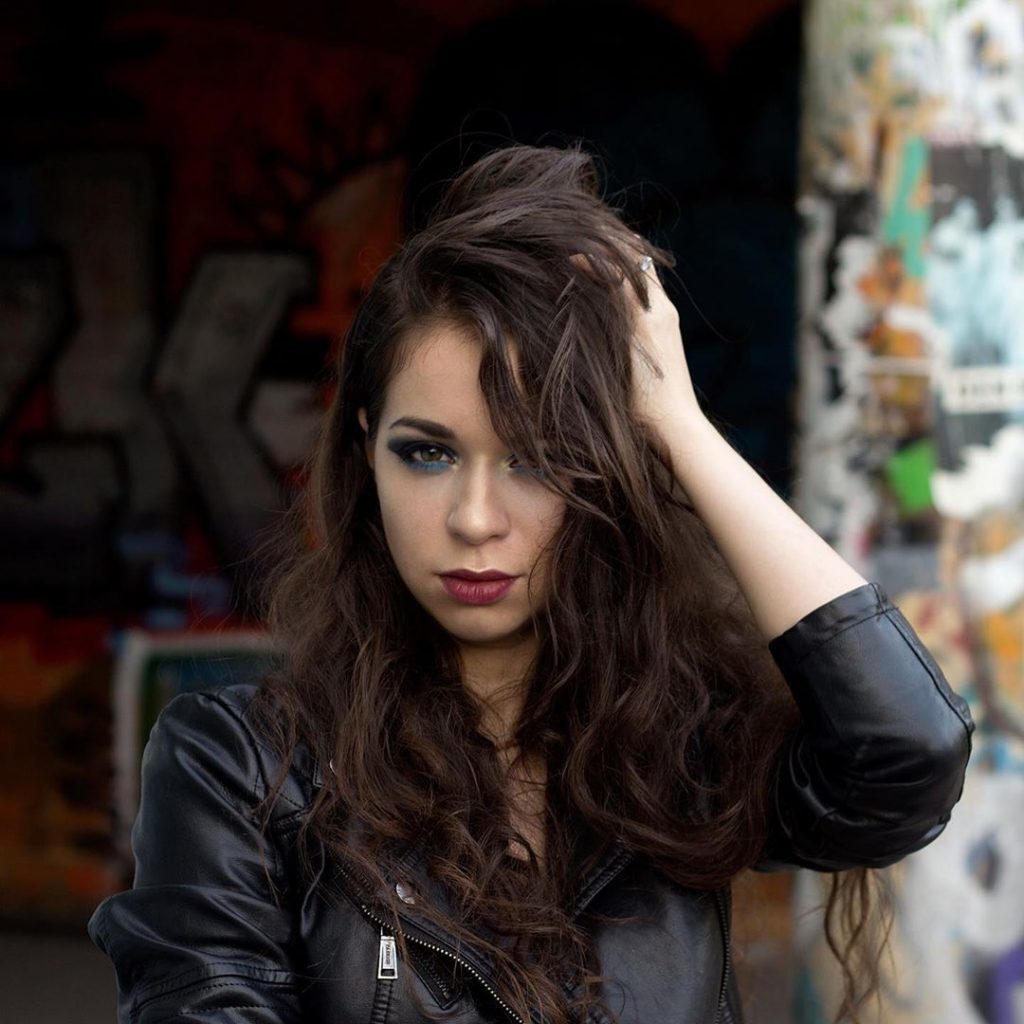 Mirk: Thank you Elizabeth for this interview and good luck on your future projects!
Elizabeth: Thank you for the great questions!
---
Special thanks Mr. Felice Capasso (System Failure) for arranging this interview.
Follow 'Morphide' on social media



---