She is one of the most interesting personalities in the Metal scene. All her fans adore her and seem like her friends. She encourages them to dream and achieve, whether with the continuous support she shows in her social media content, or the New Years resolutions where she encourages them to set goals and achieve them. And besides all that, she is a wonderful vocalist and artist. She is the unicorn of the Metal scene, she is Markie Morávková of Czech band, Alia Tempora.
I became a fan of many new bands after starting the FemMetal project. But this is one band I can say I have been a fan of long before FemMetal.
Alia Tempora is set to release a new album on 21st of September 2019. Their second album, entitled 'Dragonfly Effect' has been well awaited for by many of the band's fans. Watch the album teaser below. 👇
We had the wonderful chance to chat with Markie and talk about their upcoming album, her life in the band, and the Dragonfly Effect tour that the band will be going on.
Interview
Mirk: Hello Markie! It's wonderful to chat with you. You're one of my favourite vocalists out there. How are you and the rest of the members of Alia Tempora?
Markie: Mirk, that's really beautiful of you, thank you! We are really good, very excited about our new album and upcoming tour! I hope you are well! 😀
Mirk: You are about to release a new album, Dragonfly Effect, in a couple of days. Congratulations! And how are you feeling about this album?
Markie: Thank you! Gosh, so excited about this particular record! It has been such a long time ago when our first record has been released and we evolved so much since then! We have been working on the "DRAGONFLY EFFECT" for more than 2 years, developing our sound, image and the mission of the album – even the album title has been set for such a long time, we just waited for the perfect moment to publish it! We are so happy to share it with the world finally!
Mirk: What would you like to tell our readers about this new album? How is it different from 'Digital Cube' or your previous releases?
Markie: It is a completely new chapter of the band journey and we dare to say it can be a new "bookmark" of the Metal scene. The message of the album is easy – you don't have to fit into other people's boxes, you are free to express yourself in your unique way. Our music itself supports this "outside of the box" thinking. It is very dynamic, light spreading and contrasting. It combines Heavy Metal riffs, dance patterns, Dubstep grooves and Pop harmonies. It tries to evoke playfulness, courage and emotions.
Mirk: The song you released last year, Humanity, contained a wonderful social message. Will there be songs like that with a strong message that addresses human issues or encourages listeners to be better people?
Markie: Yes, it is one part of the album message too! 😀 Creating the song Humanity was a very emotional and strong process for us, and it lighted a sparkle in us which developed into the album topic, which in some way is the humanity itself. The Dragonfly Effect is the celebration of uniqueness, diversity and personal evolution of the individual. It shows us that even small events in our lives, fragments that we would have forgotten, can transform us in a better version of ourselves. Paradoxically, bullying, oppression, collective exclusion, ridicule and life difficulties can help us bounce back of the bottom and fly higher.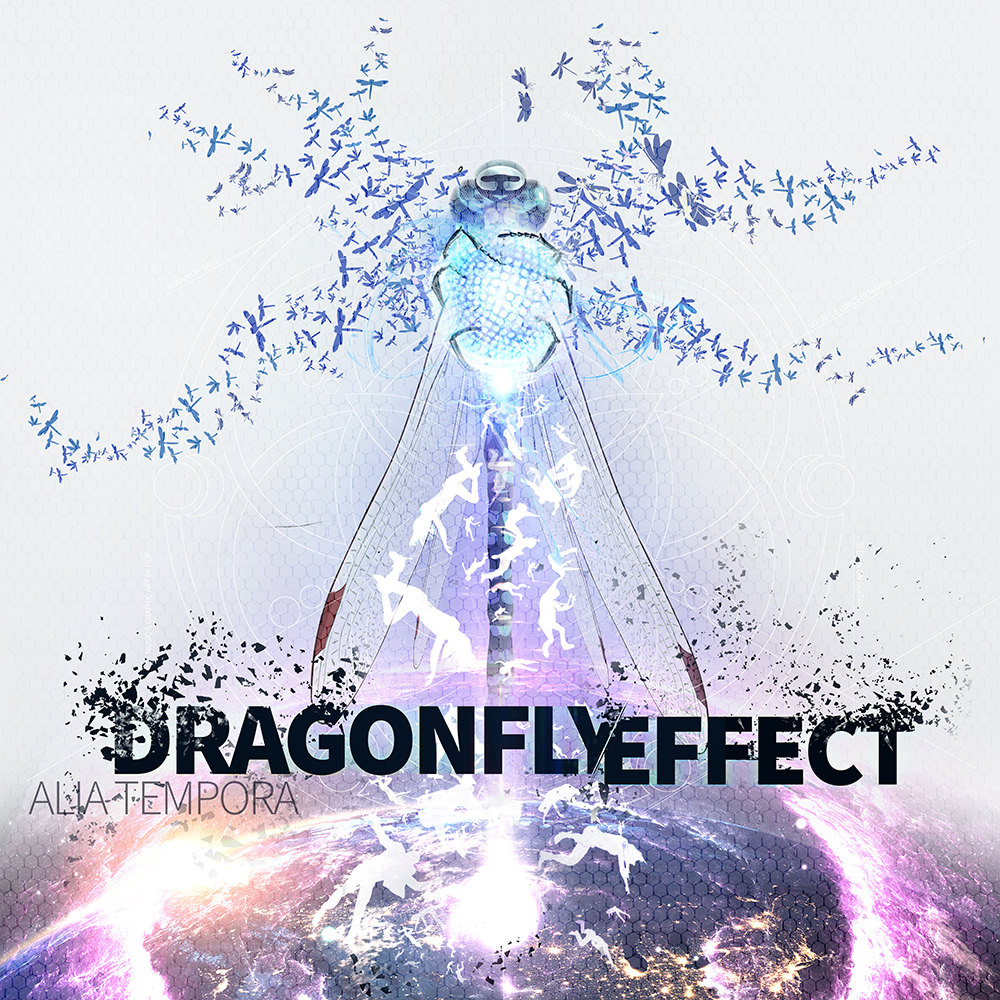 Mirk: Alia Tempora is also going on a tour, Dragonfly Effect Tour. What countries will you be visiting on that tour?
Markie: We will start this tour in our home town where the release party will take place and few days after we start our journey through the United Kingdom and Mexico. During the year 2020 we will add another parts of the tour but it will stay secret for now. 😇 We are really excited to meet our fans for the first time or again! 😀
Mirk: What is your favourite part about performing live?
Markie: Oh, this is really interesting question! I don't think many people know this about me, but I hate the technical part of the concerts – soundchecks. I am very non-technical person and I am always very stressed before and during soundcheck. But what I really love is the moment I come to the stage to perform and fans are cheering up. That's my safe and happy place! 😀
Mirk: One thing I love about Alia Tempora is that you don't stick to the classic image of Metal or the things people usually think about, visual-wise, when they mention Metal. You have pink instead of black or red. You have unicorns instead of skulls. What things inspired you to build that unique image of yours?
Markie: Thank you! 😀
People are often pushed by others to act, dress, behave some way and perceive point of view they don't feel comfortable with, just to fit in the community around. They are afraid to stand up for their opinions. We are trying to create a safe space for our fans, a community where everyone can be free, unique and don't have to fear to step outside of the box. We call our fans Aliers for being different, and Unicorns for being unique.
It is something that grew in us through the years and it is a part of our evolution, but I am not able to say what steps led to it. All I can say is that it wasn't a calculation or a plan, even though I have to admit I noticed how our point of view gets interest of many people and inspire many other artists.
Mirk: What artists did you grow up listening to? And who can you say influenced the artist Markie to be what she is now?
Markie: Oh, this is so hard… I have a huge passion for music since my childhood and I have been a fan-girl of many! 😄 My mom likes to tell me a story about 3 years old Markie listening to Pink Floyd – The Division Bell on a tape, asking for it every hour like "Mommyyyy! Play me those 'Bloyds' again, pleeeease!" 😄 Then I was a huuuge fan-girl of Michael Jackson, then Natalia Oreiro – also few interesting stories about those… 😄 Then it went to Nirvana, Metallica, Manowar, Delain, Within Temptation, Avril Lavigne (yeah, those contrasts again…), and tons of other names. Now I can tell I am influenced by Amaranthe, Katy Perry, Taylor Swift, Alan Walker, Krewella and many others…
Mirk: Aside from music, what hobbies and interests do you have?
Markie: I used to have many funny and interesting hobbies, but during our music journey I have lost almost all of them. We are fully independent band with very DIY approach so all our time and energy goes to the band. I don't regret it, it is worthy and I wouldn't do that If I didn't want to! 😀
Mirk: One final question: Have you ever felt any discrimination in the way humans treat you because you're a unicorn and might be different from them?
Markie: Yes. I must say it is very sad that this can be happening in the Metal community, which originally grew on the idea of tolerating differences between people. Many people have forgotten this. Now when you don't fit into the box, you became an outsider and loser. But I stand by the fact that the power of your individuality and uniqueness is your biggest valuable and you can never let it be taken from you by anyone.
Mirk: Thank you for the interview Markie! Can't wait to hear the new album!
Markie: Thank you, it was really nice to chat with you! Have a great time and take care! ❤️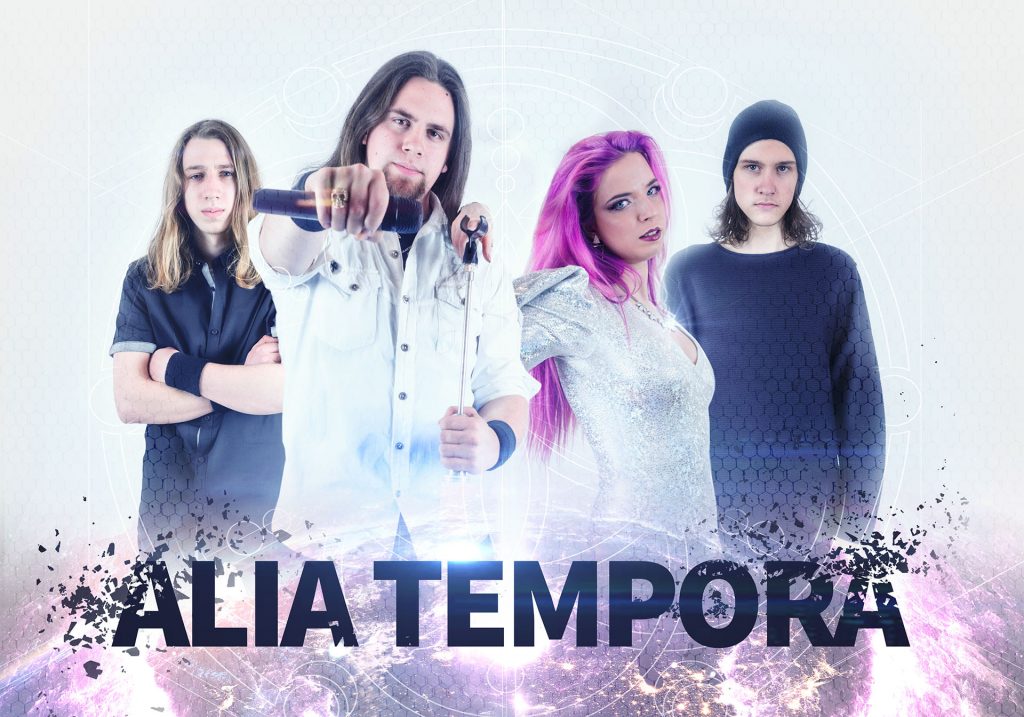 ---
Follow 'Alia Tempora' on social media



---