Matrimonium is a band from Poland formed from the duet having the stage names of Domina and Dominus. Already interesting right? What is really fantastic about this band that they work themselves on most of the things needed for a work to be made, from composing, to instruments, arrangement and graphic design. And that is clear in the band's bio on their official website.
Matrimonium released their debut album in the final days of last year 2019, with the title of Memories. We had the wonderful chance of interviewing vocalist and composer, Domina, and talking about her music and thoughts on different matters. We also enjoyed listening to the album and writing the review which you can read right below. Of course, as always, you can break my heart and skip my review and jump right into the interview by clicking here. (Joking, I can't even tell if you clicked)
---
Review
The 5-tracks 21 minutes album is a very special one with a great mood that surrounds it from start to finish. You can sense the hard work placed on the work on each song as each one of the 5 tracks is worthy to be a single. Here are three things we absolutely loved about 'Memories'.
The incredible voice of Domina
There are voices in Metal, specifically female-fronted Symphonic Metal, that are conventionally agreed on to be great. Vocalists such as Tarja, Floor Jansen, and my personal favourite, Simone Simons are part of why FemMetal exists in the first place. Then there are voices I fell upon along the way, that became high in the ranks of my favourite voices in Symphonic Metal, such as Shirley Tracanna (Wishmasters), Corinne Cooper (Heart Through Sacrifice) and now, this article's center, Domina. And as I've said before, many voices can be very beautiful and technically flawless, however, few are the voices that have a unique distinct tone as the voice of Domina. Her vocal magnificence can be heard in all five tracks of the album, but my personal performance is in the tracks Forgive Me, Fortress, and Kingdom.
The fairy-tale music
There is a track on the album entitled Fairytale, and although it can be used as an example for what I'm going to talk about here, this section is not about that track. It is about the whole mood of the music that felt like we've been magically taken from where we are right now to a new realm where the trouble of the world did not matter. Most of the times I would have to listen to the album under review several times during multiples days because of how my mood might affect my perception of the music. But if 'Memories' was able to take me to that happy place during these times of international distress, I wonder what effect it would have when I'm already jolly and merry. This great guitar-fueled Metal music, fused with an ongoing melody and outstanding beats, reached its peak in my opinion in the tracks Prawda and Kingdom.
"Kingdom"
Kingdom is a song that every great aspect of the album peaks at. It is the essence of the album, with magnificent lyrics, breathtaking vocals, and a gorgeous melody. Just listen to this beauty.
---
And here's another time we get to the part where I write about things I did not like about the album and I find myself with nothing to write about. Oh Metal, Thou art of most wondrous generosity! So here are some quick more things we liked about the album.
The album art is wonderful. It asks questions that you would definitely try to find answers to in the music. The variety is one other thing the album is full of. Despite being short, each song is distinguishable. 'Memories' is also very well-produced. The supporting vocals, the numerous instruments and the way the melody and heavy music are mixed together are examples of that very good work.
We recommend 'Memories' to all Symphonic Metal fans. The music is very alluring and the album is rich with a handful of elements fans of this progressive genre usually love.
---
Ratings
Here are the average of the ratings that were placed by the FemMetal Team.
| | | |
| --- | --- | --- |
| Music (30%) | ⭐⭐⭐⭐⭐⭐⭐⭐⭐ | 9/10 |
| Lyrics (30%) | ⭐⭐⭐⭐⭐⭐⭐⭐⭐ | 9/10 |
| Production (30%) | ⭐⭐⭐⭐⭐⭐⭐⭐ | 8/10 |
| Cover Art (10%) | ⭐⭐⭐⭐⭐⭐⭐⭐⭐⭐ | 10/10 |
| Total | ⭐⭐⭐⭐⭐⭐⭐⭐⭐ | 9/10 |
---
Interview
Mirk: Hello Domina, it's a pleasure to talk with you today. How are you and your band-mate doing in these globally hard times?
Domina: Hello, thank you very much for the invitation, I am very pleased… but back to the question… yes, that's right, the situation around us is very difficult, but we need to be patient it is only a matter of time, as we will they had a vaccine. Let's support all infected people and their families. We need to help each other in these hard times.
For me it is also a time of reflection. Life is so fleeting. So you have to use it to the maximum whenever possible, because you never know what awaits us tomorrow – just "carpe diem"
It is also for me, for us – for MATRIMONIUM a time of creative approach – we are working on a new album…. soon more details and the first single from this album.
Mirk: We will talk about your music and your 2019 release 'Memories'. But first, would you kindly introduce your band, Matrimonium to our readers?
Domina: Of course, once again we welcome all listeners and all readers.
Matrimonium is a creation of the passion of people who have previously participated in other music projects. We have several years of experience in other bands which has allowed us to develop specific musical tastes – for what we would like to create. To have full control over the entire process of creation – from the idea, through implementation, arrangement and execution – to the image and presentation to our listeners.
We love metal music because we derive from such … our work oscillates around heavy metal riffs, strong drum parts, and the whole is still filled with symphonic accents and of course melodic vocals (on the new album should appear other voices, but this is still a secret )
The team consists of Dominus and of course Domina, we still have many surprises for you.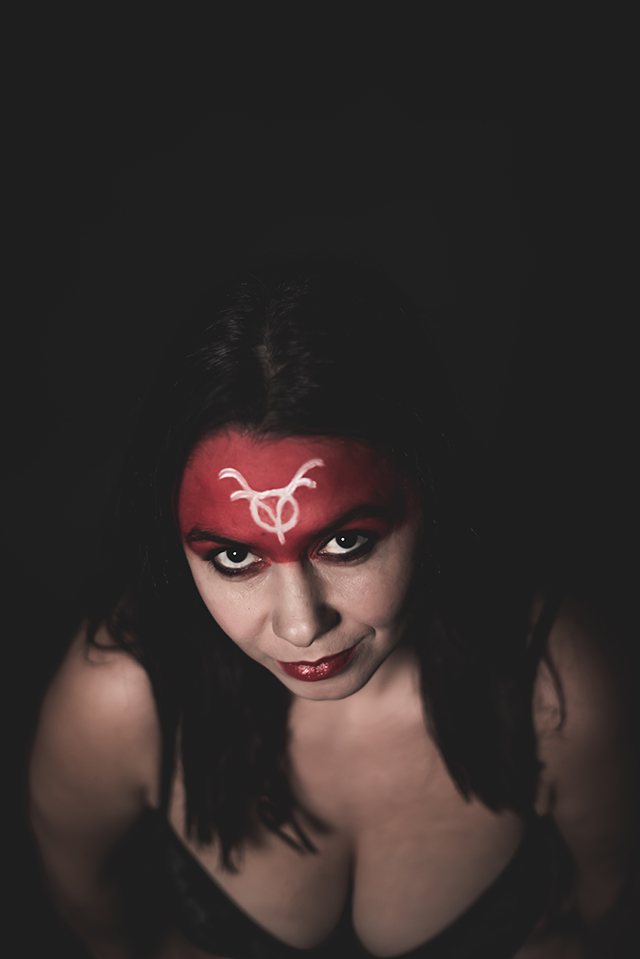 Mirk: You have a magical voice and that clearly shows in your record. It's not only technically great, but also it has a tune that stands out and makes it very unique. How did you first become interested in singing and what made you choose to be a pro in a Symphonic Metal band precisely?
Dimina: ooooo it,s nice, thank you very much 🙂 🙂 🙂
I just sing and do it with great passion … but I can see that my vocal is evolving and that is why on the new album we have a few flavors and surprises that I mentioned earlier.
However, I have to say that I have music facilities in the form of several years of study at a music school, although I haven't studied vocals, it probably gave me solid foundations.
Mirk: Your record 'Memories' was released in late 2019. Would you like to tell us a bit about this release and how do you feel about the reception it got?
Domina: Yes, of course, with pleasure. "Memories" is the first Matrimonium album from studio. We wanted to check how the listeners react, whether the album will be liked and whether we will be positively received.
I have to say that we have about 20-30 songs in stock – and we chose the first compilation from them. The next album will definitely be stronger and more heavy.
"Memories" is, however, very close to my heart because each song has a certain story from my life – our songs are not only a combination of sounds and lyrics …. you know, the listeners probably perceive it this way – but for us personally it's kind of stories, stories with which we are very emotionally related …. I hope that with the next albums we will be able to instill more emotions in the listener by approaching him on every possible level of reception.
Mirk: What song or songs do you feel particularly proud and passionate about in the album?
Domina: You know … all songs are in some sense my favorites because they were on this album …… but if I were to put them in this order my favorite song – "PRAWDA" is the closest to my heart. And I think the next one is "FORTRESS"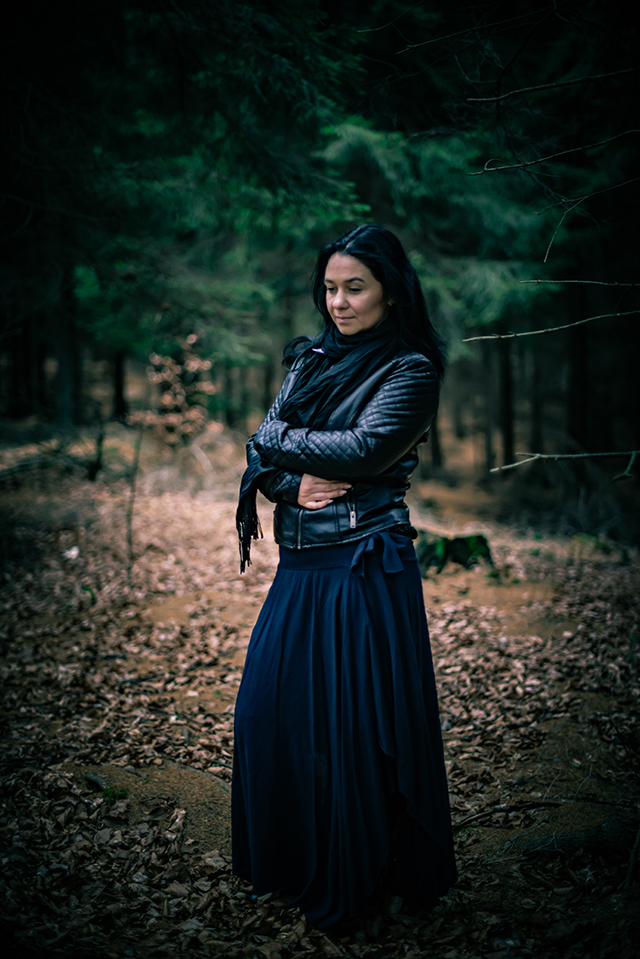 Mirk: You're from Poland. How would you describe the Metal scene in Poland?
Domina: As you know, we have some great bands in Poland, for example Behemoth, Vader etc. The market in Poland is very specific and good bands are more known abroad than in their home country. It is a bit strange phenomenon that our Polish native bands have to look for fans outside their country. After all, greetings to all those persistent.
Of course, we have our Castle Party in Bolków and thumbs up for the organizers that they all hold the appropriate standards and quality (I had the pleasure of participating in this festival several times – maybe we will play there one day) 🙂
Mirk: After releasing your first original material, what is your music-related dream? Where would you like to be in a few years and what would you like people to know you for as an artist?
Domina: I used to think about it in other categories once… you know…. that there were a lot of listeners, a lot of fans to meet the requirements of the music scene, etc. Now I think that someday, in a dozen or so decades, sitting in my favorite chair in old age, be proud and be able to tell my grandchildren that I did something valuable in my life and be sure that other people think so too.
Mirk: As a woman fronting a band and playing a huge role in the making of its music, what advice would you give for women and girls around the world that live in communities that still believe women can't take advanced roles in life?
Domina: It seems to me that there are no such divisions in music. I create and do what I want with my ideas – then together we create ready-made songs from these ideas. I have the impression that this music brings us together, we do it together and it is great that we have common passions.
However, if I can give advice – it is one – always do what you feel because what would we be if someone else controlled our lives? Would you like to be part of someone's plan? or maybe it's worth creating your own idea for life.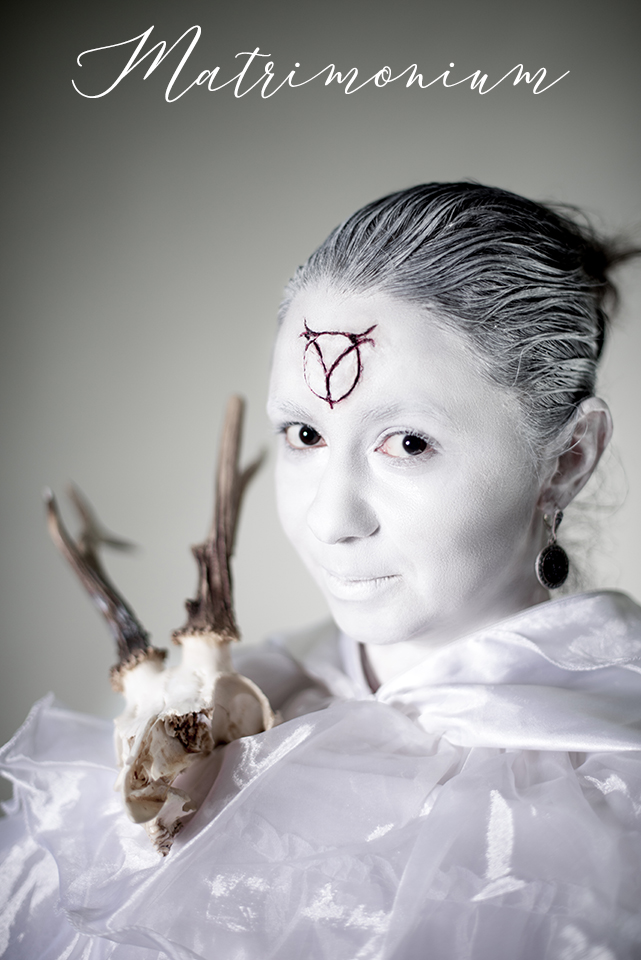 Mirk: Also, what advice would you give for young girls that dream to also become singers in Metal bands?
Domina: …take matters into your own hands, nobody will do it for you …. if you have the opportunity, put on a band, if not join to other band – the music is so beautiful that everyone will find a bit of their world.
Mirk: Thank you for the interview Domina. Good luck for you and Matrimonium in your future plans.
Domina: Thank You very much … Greetings to everyone … keep warm and stay up to date with our news – soon a new album, a new single and a new video. More details on a regular basis on our profiles and on our official website.
---
Follow Matrimonium




---