More than a year ago, I had the chance to interview Victoria K, a very young Australian musician that I've known through her covers. Back then she had one single, Monster, released in 2016. As I'm writing this, it is already the 24th of April in most of the world, the date of the release of Victoria K's debut album, 'Essentia', a long-awaited date for many of Victoria's fans, that I am one of.
Earlier this month we had the chance to chat with Victoria and talk about her new album, her music, projects and other things.
On Monday the 27th of April we'll be releasing our review for the album. But for now, enjoy reading the interview with the amazing Victoria K!
---
Interview
Mirk: Hello Victoria! It's wonderful to chat with you again. How are you? Hope you and everyone you know and love are safe during these globally hard times.
Victoria: Hello to you too. We are all well at the moment, thank you. I hope that you and all your loved ones are all well and keeping safe. Thank you for having me back.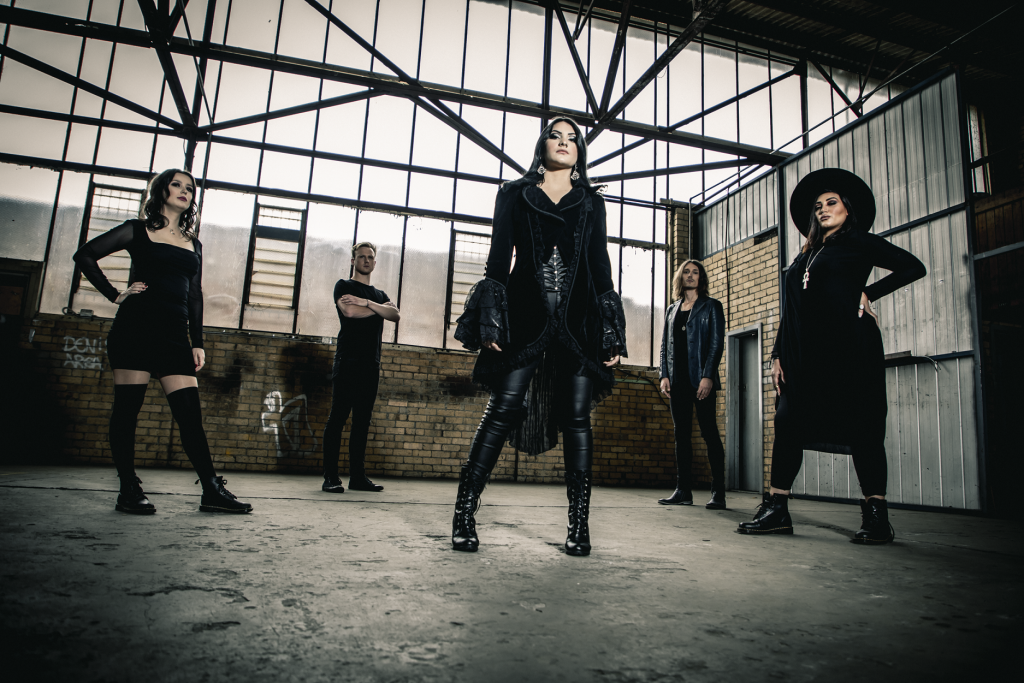 Mirk: You're going to release your debut album 'Essentia' very soon. We already heard 'Forsaken' and from the comments on YouTube and number of views and likes it's clear people have loved it. How are you feeling about this great reception for the first single from 'Essentia' and what are you expecting from this album?
Victoria: I am so grateful for the response to Forsaken. I remember being so excited and I'm still so excited about the whole thing! I would love for the album to get the same response. I created this album for a few reasons, one of them being because it's what I love to do but I've also wanted to show people my sound and who I am. The album also represents the human soul and people's deepest parts of themselves, I would love people to see that in everyone else.
Mirk: You are the youngest artist I have interviewed. When I was your age I used to plug earphones and dance in my room imagining I'm a Rockstar. I don't do that anymore. (Not openly) How does it feel to be releasing your first album at an age other people would only dream of being professional artists?
Victoria: It feels amazing, I feel incredibly blessed to be in this position and I wouldn't change it for the world. I could not ask for anything more.
Mirk: In the album you have featured the talent of Sheri Vengeance as an extreme vocalist on a number of tracks. What did having another vocalist with a growling singing style that contrasts with your clean and closer to classical style add to your album in your opinion?
Victoria: I love extreme vocals, and I have wanted to have them in my music for the longest time. I think it adds another element and some grit and dirt. It's cool because it gives a cool contrast between dark and light (light being the clean vocals and dark being the growling). In these songs it kind of represents the split minds of people and how contrasting they are within themselves. I am so happy with Sheri's vocals and how amazing she was on the album. She is amazing to work with and I love the vibe.
Mirk: Another name we will see in your track list is Michalina Malisz from Eluveitie. What was it like to work with a member of the biggest Folk Metal band and one of the biggest bands currently?
Victoria: It was absolutely amazing. Michalina is an amazing musician and an absolute joy to work with. She has such a beautiful soul and heart and I would love to work with her again. Her instrument, (the hurdy gurdy) is so unique and I knew I had to have it on the album but I wouldn't have it without her.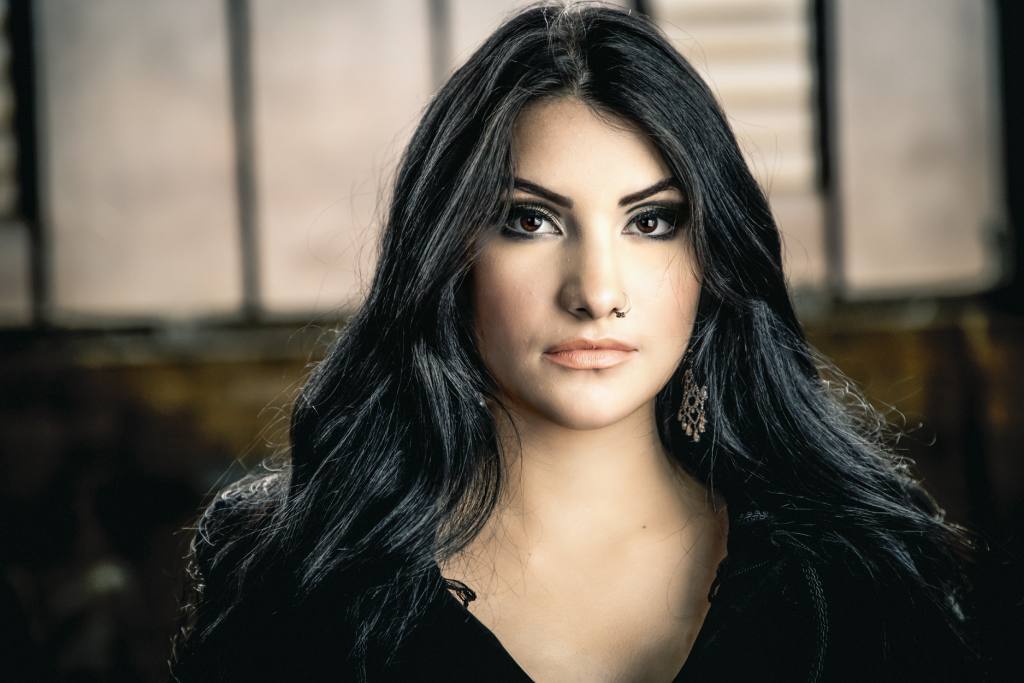 Mirk: Out of the 10 tracks in 'Essentia' we've heard Forsaken and Lacuna. Which of the remaining 8 songs are you most eager to see the reaction of your fans to, maybe for having something special or close to your heart?
Victoria: Honestly I can't wait for them to hear all the songs. All of the songs are different in their own unique way and each one of them has come from something close to my heart. I want the world to hear all of them and I can not wait to see and hear everyones reactions to them.
Mirk: As I've said in our previous interview, I've known you from your YouTube covers even before FemMetal. Now you're a professional artist with an album already in the bag. What, in your opinion, are the advantages YouTube and other media outlets have given artists of our generation?
Victoria: YouTube and a lot of other social media platforms are really good for this generation of music. It allows us all to connect to each other and to share our creations. Even on my album there are musicians from all around the world like the orchestra from Budapest and Michalina from Poland. It has really helped me in my journey.
Mirk: Working and singing in a studio is surely satisfying, but most artists consider the core of their music career is in the live singing on a stage for a crowd. Do you remember the first time you performed to an audience? How many were there and what were the feelings?
Victoria: The VERY first time I have ever performed to an audience I was very young. I think I was around 6 to 8 years old. I remember singing Ben by Micheal Jackson. I was so young. I think there were around 15 to 20 people there. But the first rock/metal show I did I remember was in a small bar with not that many people but I loved the vibe. I loved all of the other bands and I wanted to stay forever. The synergy between the audience and I was amazing and I never want to let that feeling go.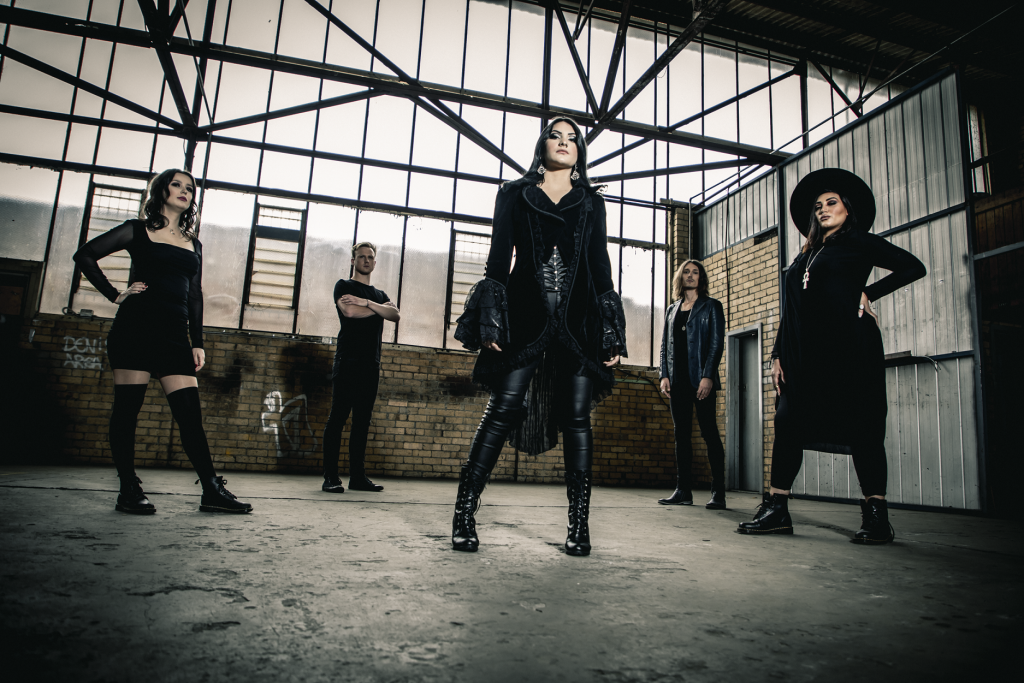 Mirk: We are having this interview in a time that is hard for many people around the world. In your opinion, what role can music play during these hard times to relieve people that are worried and distressed and under a lot of stress and uncertainty due to the current events?
Victoria: I believe music is quite therapeutic, and can be used to calm people down and make them feel warm. I have been using a lot of music lately to make me feel safe and warm. Whenever I listen and vibe to music, I feel as though I get taken away from reality and live in the moment through that piece of music. This is how I believe music can help people in this time especially it can take you away from your stress and worry.
Mirk: It has been a pleasure to chat with you Victoria. Thank you for the interview and good luck on the album release!
Victoria: Thank you so much for talking with me! It's always a pleasure to talk to you all from femmetal. Thank you so much and stay safe during this time.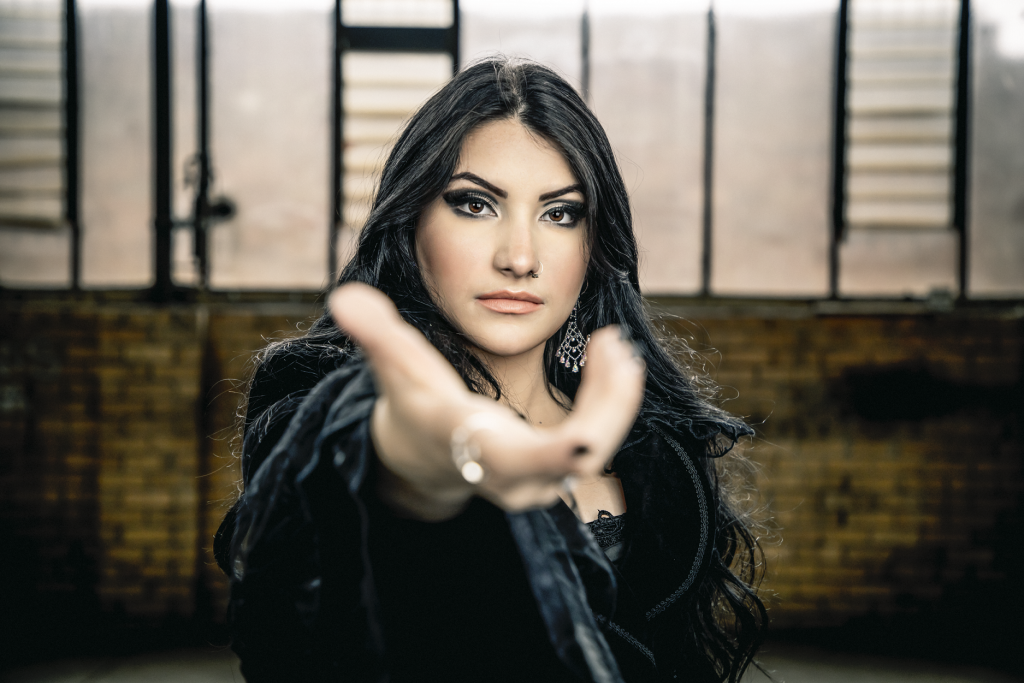 ---
---