Today we had the opportunity to talk with the lovely and talented, Emmelie Herwegh. Emmelie is the guitarist of the Dutch death metal band, Sisters of Suffocation. Not only that, but she creates metal-based Youtube content, as well. We hope you enjoy this interview!
---
Interview
Interviewer: Shannon Wilk
| | |
| --- | --- |
| Let's start from the beginning. How did you fall in love with metal? | |
| | |
| --- | --- |
| | I grew up with rock music and heavy metal, but when I was around 16 years old I started to really discover the metal genre. A friend took me to a thrash metal show in our local metal bar and from that moment I was sold! |
| | |
| --- | --- |
| You began making YouTube videos consistently around 2015/16. What made you want to take that route in your career? | |
| | |
| --- | --- |
| | I followed a lot of bloggers and YouTubers (mostly beauty/daily vloggers and metal collectors) back then. I wanted to do this as well so I made a blog and later on I started making videos on YouTube. As far as I know, the metal YouTube community mostly consisted out of reviewers and collectors. I wanted to make my videos a bit more personal and share more about my lifestyle, so that's when I started doing vlogs. This combination was fairly new, my videos were received very well and I liked making them. Later on they became a way for me to share my journey as an aspiring artist and a way to promote my band. |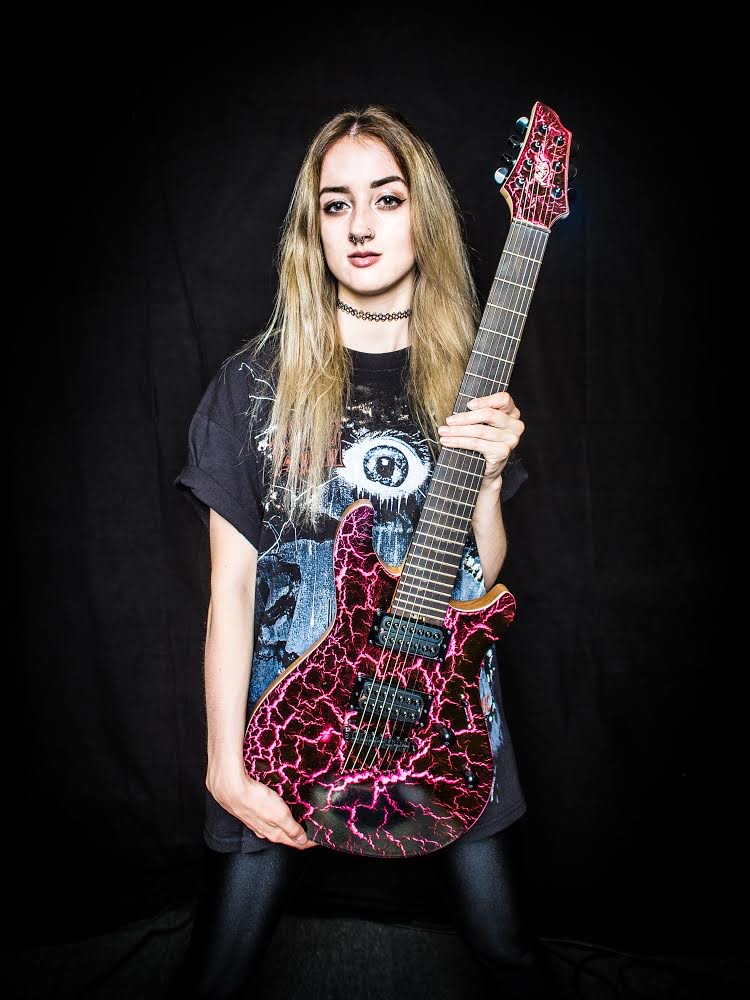 | | |
| --- | --- |
| What tips would you give to people who are looking to create a YouTube channel, metal-themed or otherwise? | |
| | |
| --- | --- |
| | I'd recommend to start a channel because you like making videos about something that you're passionate about, not because you want to earn money or become successful or popular. Making videos and growing your channel takes a lot of time so I don't think you can keep it up if you do it for those reasons. If you already decided that you want to create a channel, just go for it! Think of a concept and try to record it. If you're happy with the result you can upload it and if you're not, just try again. It takes a while to get used to talking in front of a camera and your first videos will not be perfect. Don't set the bar too high, use whatever camera you have available and just go for it. It's a learning process! |
| | |
| --- | --- |
| What is the story behind you being asked to join Sisters Of Suffocation? | |
I already knew the band, since I used to be their photographer. I made the promo photos that were used for the EP 'Brutal Queen' and the album 'Anthology Of Curiosities'. 

Back in 2016 I auditioned for them for the first time, but I was just getting into metal so I wasn't really good at playing it just yet. Adding a second guitarist to their line-up wasn't a priority but they always kept me in mind. When Simone called me in 2018 to ask if I wanted to audition again, I didn't have to think twice about it!
| | |
| --- | --- |
| Sisters Of Suffocation has a single titled "Little Shits" which tackles the topic of sexism. Can you talk about the vision behind that song and the message you all were trying to convey? | |
'Little Shits' was a way for us to step up to all the people who put us down based on our gender. The song is about doing what you love and following your dreams, regardless of what other people might think of it. It's about diversity and equality. It's about being yourself and trying to deal with people putting you down due to ignorant views and prejudice. And it's about overcoming that negativity and putting your foot down, because nobody has to take shit from another person simply because they live their lives and love it!

The entire album 'Humans Are Broken' is about problems in our society that we have opinions about, don't agree with or experience ourselves. There is so much wrong with how we treat this planet and the creatures on it. Many people turn away from these problems and go on with their lives, but we want to take a stand against it and spread awareness. Our message is that we should change our way of living and behaving.
| | |
| --- | --- |
| Have you ever experienced sexism in the music industry, personally?  | |
| | |
| --- | --- |
| | Being a woman in metal is both a blessing and a curse. On the one hand, you get more exposure, since it's something that stands out. On the other, we have to deal with a lot of shit. People don't take us seriously simply because we are women. From the moment we enter the stage we have to prove that we're not 'just some girls' that got where they are because of their gender. I believe that we have proven to be solid musicians and performers and that is the reason why things are going well for us.  |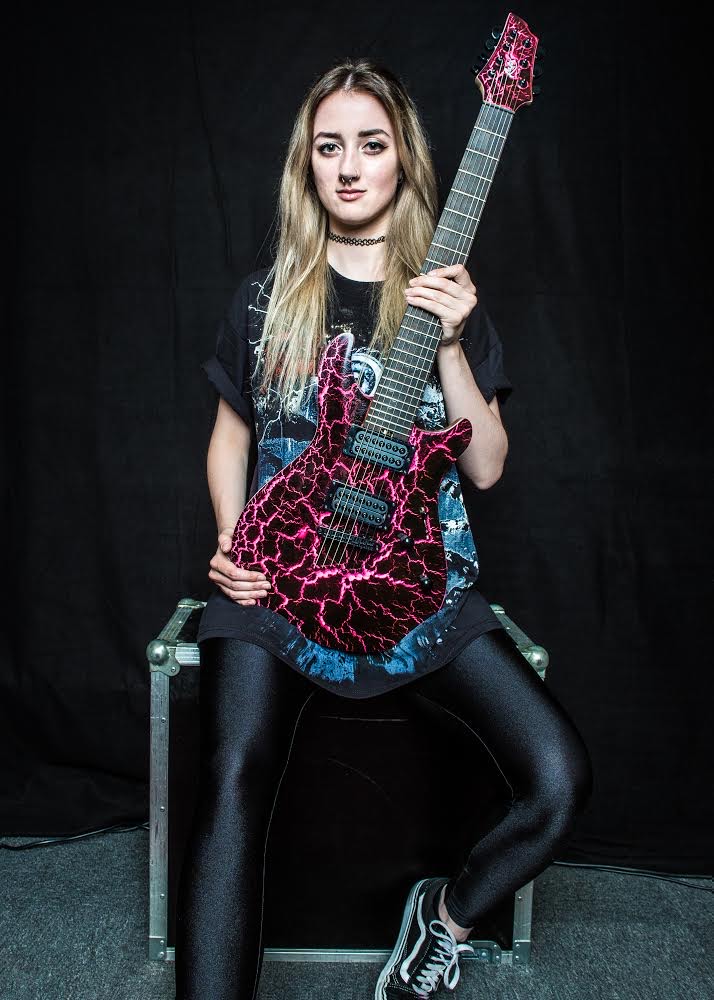 | | |
| --- | --- |
| You have had the opportunity to play some large festivals throughout your time in Sisters Of Suffocation. What has been your favorite festival you've played? | |
| | |
| --- | --- |
| | My two favorites are MetalDays 2018 and Metal On The Hill 2019. MetalDays in Slovenia was my third show ever with the band. I loved the festival, playing at a huge main-stage for the first time and it was an overall great experience! Metal On The Hill in Austria felt like a new beginning and that felt great. Besides that, the venue was awesome and the people were amazing. Great times! |
| | |
| --- | --- |
| In addition to playing in a metal band, you also enjoy photography. What is your favorite part of that? | |
| | |
| --- | --- |
| | I think that in the beginning photography was a stepping stone to musicianship for me. I used to photograph a lot of bands and thanks to that I learned a lot about the music industry. I still enjoy photography every now and then but it's not a priority anymore. What I like the most about photography right now, is being able to take my own band's promo portraits. That way I can control what the end result will look like myself and it saves us a lot of money! |
| | |
| --- | --- |
| Most of the world is in quarantine right now due to COVID-19. What has been the soundtrack to your quarantine? | |
| | |
| --- | --- |
| | Not one song particularly, but I've been listening to Billie Eilish a lot. Her music isn't necessarily relevant to the topic, but it distracts me from what's going on in the world. Music is a form of escapism and I just really enjoy her music.  |
| | |
| --- | --- |
| How do you think this pandemic will change the music industry? | |
| | |
| --- | --- |
| | The music industry has been hit hard by the coronavirus. All music events like festivals, concerts and tours have been cancelled or postponed. Not only bands but also record labels, techs, booking agencies, venues and many more suffer from this as those events will not be possible for the time being. I think we have to come up with creative solutions to earn an income and slowly rebuild the (live) music industry. Hopefully we'll be able to play smaller shows at bars again in the near future, but I guess that large-scale festivals probably won't be happening anytime soon. But I honestly don't know what things will look like in the future. I guess time will tell! |
| | |
| --- | --- |
| Thank you for doing this interview Emmelie! Is there anything else you would like to add? | |
| | |
| --- | --- |
| | Thank you so much for the interview, it is really appreciated. Stay safe & healthy everyone! 🙂 |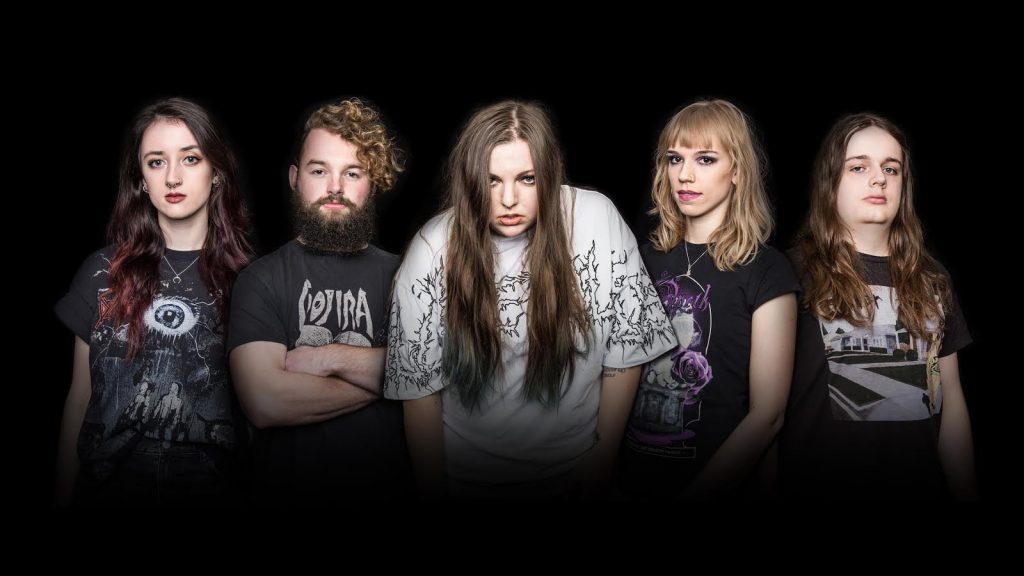 ---




---