Omne Trium Perfectum is a Latin phrase that translates to 'everything that comes in threes is perfect'. Therefore, we bring you today three reviews of EPs by Māra, Sold, and Neon Empire.
Here's a quick introduction for each of the three bands.
Māra. The Latvian band have released two EPs to the date, the first in 2018. Fronted by Māra Lisenko, the band shifts between growls and clean vocals gracefully with a ruthless Death Metal sound that sends impressed chills to the mind. Māra now returns with their new EP, 'Self-Destruct. Survive. Thrive!'
Sold. A brand new Melodic Metal band that also emerged in 2018 with a single entitled The Greed. The Estonian band released their debut EP, 'Empty Words' in 2020. Sold features extreme vocals alongside the vocals of Anne Arrak, whom we interviewed in February. Read interview with Anne Arrak.
Neon Empire. The Irish Metalcore band released their first EP, 'Distorted Reality' few days ago. The band formed in 2019 features the talent of Veronika Svecova on drums.
Feel free to click on any of the titles to jump to its review.
---
Māra – 'Self-Destruct. Survive. Thrive!'
Review
The EP begins with a very interesting 1 minute intro that sets the mood for the following track, Leaking Guilt, that opens with a soft piano tune leading into a slow tempo guitar riff and quickly escalates into a faster aggressive song. The contrast between the vocalist Māra's clean and aggressive vocals is brilliant on this song, as well as the creativeness in music.
Next comes Beauty of Humanity, a song rich in melody and emotionally performed vocals, featuring Swedish vocalist, Björn Strid. The next song is Religionipulation, where we witness another fast tempo and aggressive performance from the band, highlighted by Māra's complex shift between different singing styles.
The following song is Life Kills (Fear), our favourite song on the EP. An epic intro keeps building up into a full-scale nuclear song with heavy riffs and beats. The EP is concluded perfectly with Don't Look Back in Grief, that features bassist Jeff Hughell.
'Self-Destruct. Survive. Thrive!' is in general an excellent display of a progressive form of Death Metal with brilliant addressed topics and excellent exciting music. The band did well in varying the tempos internally in some songs and externally between one song and the other, as well as adding to the already variant vocals of Māra Lisenko. What we would have liked to hear more of on the EP is some significant guitar solos, given that the EP has some great instrumental parts.
Ratings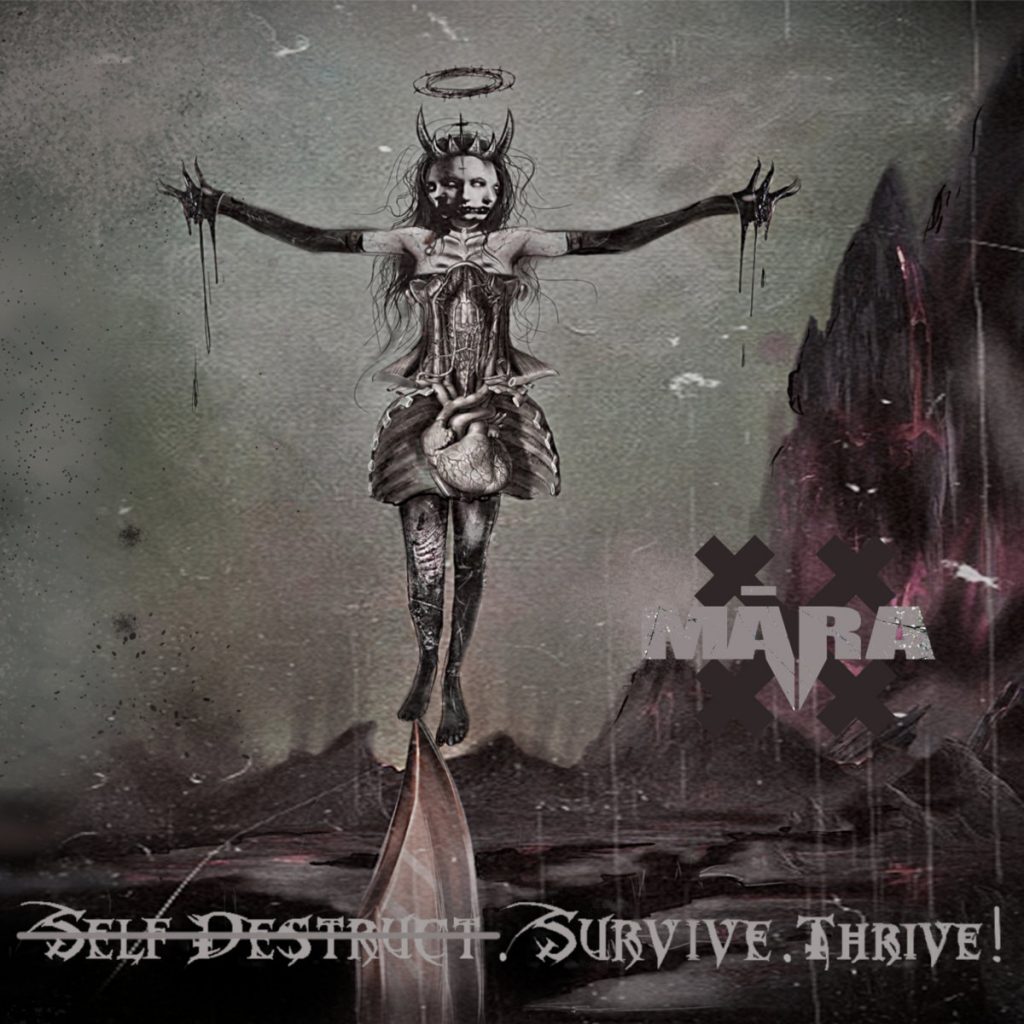 The FemMetal Team has given the EP the following rates:
| | | | |
| --- | --- | --- | --- |
| | Betty | | 6.0/10 |
| | Mirk | | 6.5/10 |
| | Rebecca | | 6.5/10 |
---



---
Sold – 'Empty Words'
Review
The 4-songs EP begins with the title track Empty Words. Harsh music with growling vocals mark the beginning of the song, until it gets more melodic with Anna's clean vocals arriving to the scene. On this song and through most of the word, Anna and Vitaly's vocals interact in a wonderful way achieving a beautiful contrast over a music full of heavy melody.
Perverted Values is the second track of the album and it also begins with the shrieking growls of Vitaly, this time in a more melodic manner, for Anna to join later. Again, the two vocalists work together in a wonderful chemistry along with the music behind them. The wonderful thing about the second track however, is the wonderful guitar solo it concludes the song with.
Next comes I Feel No Pain, changing a bit in the previous structure of the first two songs, but keeping the same power and speed. Again, a guitar solo comes in to make the song musically rich. The EP is concluded by A Man-Made Machine, maintaining the same formula of success and ending a very good EP.
'Empty Words' is a great way for Sold to start their music career. The band seems to have all the human resources they need to create a significant sound in music. The guitar solos are amazing. If Sold works a bit more in creating more variables within their songs in their future albums, in terms of speed and heaviness, a thing they did slightly do on I Feel No Pain, and maybe adding more cinematic intros and outros for their songs (although I do love all four intros in the EP), then they'd be one hell of a force in the world of Melodic Metal.
Ratings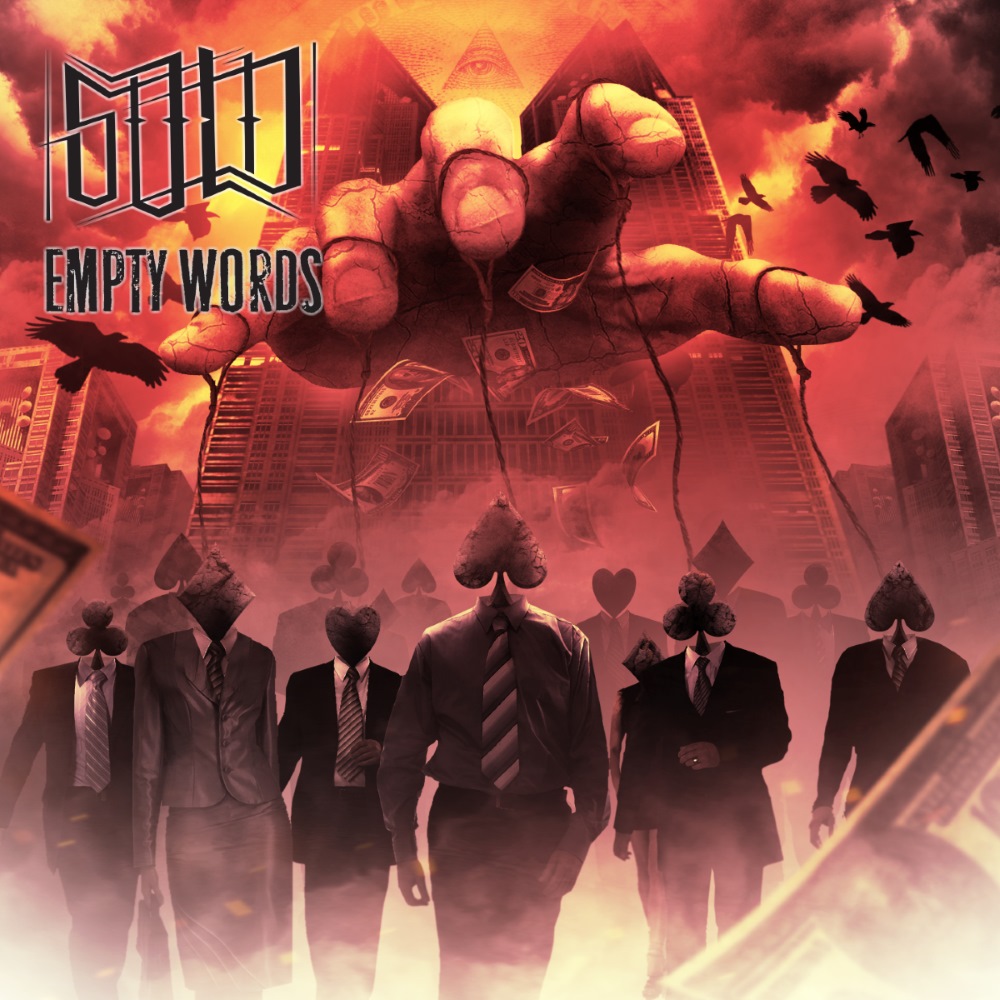 The FemMetal Team has given the EP the following rates:
| | | | |
| --- | --- | --- | --- |
| | Betty | | 7.0/10 |
| | Mirk | | 7.5/10 |
| | Rebecca | | 6.5/10 |
---
Follow Sold



---
Finally, and before we reveal our review for the third EP, here's some trivia. When I first heard about this band they didn't have any studio work done. On their YouTube and Facebook page they had some guitar play-through by their guitarist, Hassan Ali, and I of course listened to play-throughs by their drummer, Veronika Svecova, whom I was making the feature for on Instagram for.
The point of this is that Neon Empire, like every other band, is a group of individuals with a specialty. One at vocals, another at guitars, another at bass, and another on drums. Individually, these four can make good things, such as a good vocal or guitar or drums cover. However, this work would still be limited and incomplete. When I listened to Neon Empire as a band, and saw how these four talents put together can create such a complete and enjoyable music, I realized that we humans are like band members. We can do significant things, but the perfection, the creation of a world that is just and beautiful to live in would be achieved if we put our efforts together, like a band.
A band can't be formed from four guitarists, nor four drummers. And just like the difference in what each band member does creates this entity that can make a beautiful thing called music, our differences as human beings should not be the source of hatred and discrimination among us. It should be the source of our power to build. And what we should build is bridges, not walls.
And now after this long ass realization, here is our final review for this article.
Neon Empire – 'Distorted Reality'
Review
The EP begins with Closer to the Light, a song embedding heavy music with a lovely exchange between clean and growling vocals. Next comes This Clarity and The Fallen. The second and third songs have a similar structure to the first, with a more melodic chorus. The first three tracks embed a wonderful coupling between beats and guitars and some interested lyrics. So far so good.
The magic takes place on the Crave, the fourth album. A very significant change in the drift of the whole EP, with the song introduced in beautiful melody followed by more angry vocals. The great emotional lyrics and heavy guitars and beats continue as in its predecessors. The song is more electronic and stands out from the other tracks on the album.
Finally, the title track Distorted Reality takes its time to begin with a calm and slow intro marked by some cinematic sound effects that resemble distortion (brilliant!) and then the music builds up with the other sounds slowly fading behind the instruments (again: brilliant!). The coupling of two vocals continue in this song as well, with yet another wonderful chorus. You feel like the song is about to be concluded, but the time mark is at 3:43 leaving us with 2 minutes and 17 seconds of music. Will there be an endless repetition of the chorus to fill time? NOT AT ALL. A brilliant bridge leads to a beautiful, not as heavy but as melodic solo, followed by final vocal lines, and the song is over! Good times pass quickly.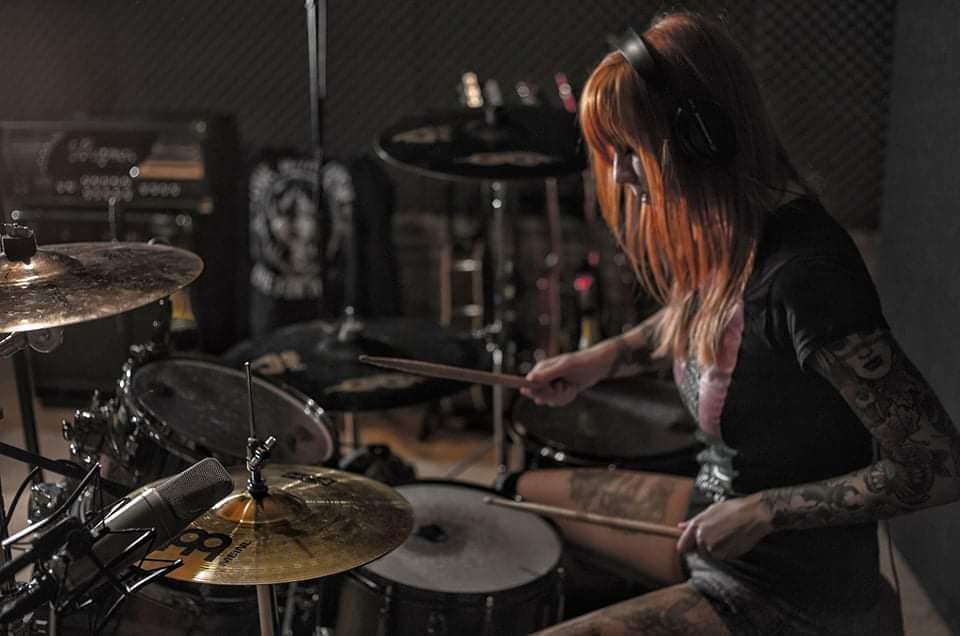 'Distorted Reality' is far from being a perfect EP. However, it is THE perfect way to begin a music career. All what is missing from the formula are things even the big names in Metal learned and applied with time. The music is always interesting, maintaining a melody however harsh it gets, and the band did a great effort in varying their approaches to solos. One thing I would have loved to listen to more of is breakdowns. I mean this is like the signature of Metalcore. There has been a few but I am needy and want more. All in all, great first EP from a band loaded with talent.
Ratings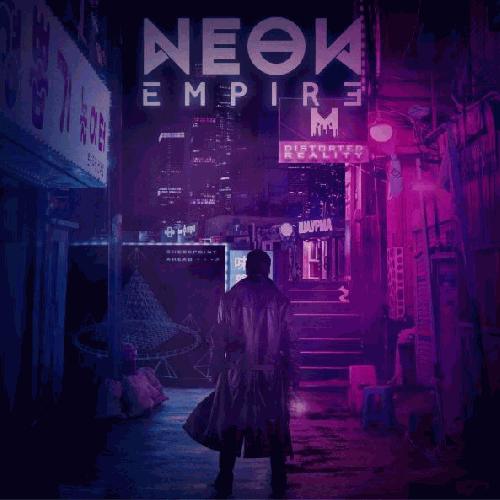 The FemMetal Team has given the EP the following rates:
| | | | |
| --- | --- | --- | --- |
| | Betty | | 5.5/10 |
| | Mirk | | 6.0/10 |
| | Rebecca | | 5.5/10 |
---
Follow Neon Empire



---