One of the best parts of working in music journalism is talking with people from many countries around the world. One last week we've featured artists from the Netherlands, Estonia, Latvia, and Ireland. This is very exciting and interesting; getting to know people from different languages and cultures and talking with artists that have a wonderful mindset and thoughts.
Our featured artist today is Barbara Black, a band from Spain named after the lead vocalist, Barbara Black.
We had the chance to listen to Barbara's new album 'Love, Death, & Flies' and write a review on it. We also had the chance to chat with Barbara about her music and thoughts on different things.
Jump straight to the interview by clicking here.
---
Review
'Love, Death, & Flies' is a 39 minutes album extended over 10 songs.
Do we recommend 'Love, Death, & Flies'? Yes! we do.
Why do we recommend 'Love, Death, & Flies'?
Here are four reasons why.
1. Great Production
The album's music quality can be made seemingly worse or better by a bad or good production. Luckily, the great music of 'Love, Death, & Flies' was packaged by a great production. For example, the way the album begins in the song Damnified creates a positive shock that directly places you in the zone to receive the rest of the album. There is no orchestral or cinematic intro that leads into the album, just a great riff with aggressive vocals going toe on toe with it. Great approach!
Another great thing about the album's production is the arrangement of vocals and backing vocals that give the every song a great deal of excitement and a Rock N' Roll band feel. At some point the listeners can imagine what this music would sound like when performed live. I got these feelings especially while listening to the tracks Tiger Tamer and Twister Girl.
2. The Movement Between Poles
One other thing Barbara Black did great on 'Love, Death, & Flies' is the continuous alterations in the speed and heaviness in the album. This movement between poles creates a contrast that makes the experience more enjoyable.
I'll give one song-external example and another song-internal. After Twister Girl, a very fast and exciting song, comes Don't Play with Fire, a slower song, mostly acoustic and easy-listening. Another example can be heard in Heroes Above the Stars, where the song kept alternating between heavier and softer music in a brilliant way.
One of the factors that can be credited for this quality is the wondrous vocals of Barbara Black. Her ability to shift between an aggressive voice into a voice as clear as a real diamond is one of the things that make this album more and more enjoyable. Kissed by Flames is a song that can illustrate what I just said.
3. The Guitars
One of the best features on this album are the guitars. Whether we're talking about solos, or just the riffs that are like a main attraction in the album, 'Love, Death, & Flies' is full of great guitar music.
Almost every single song has a mind-blasting guitar riff. Our favourites are this on the songs No Bullets and Don't Play with Fire. Our favourite solos were on the songs Kissed by Flames and Tiger Tamer.
4. Favourite Song: 'Tiger Tamer'
As previously described, this song has the vibes of a live concert with a great deal of excitement and quality music in its sound. Add to that the great guitar solo and wonderful riffs this song is loaded with. The song also has wonderful lyrics fueled with aggressiveness and story-telling elements.
---
We recommend 'Love, Death, & Flies' for all lovers of Hard Rock and Metal with a thrash and "punk" feeling. If you like classic Hard Rock bands or Punk Rock bands you'd sure enjoy Barbara Black's newest album!
---
Ratings
The FemMetal Team has given the album the following rates:
| | | | |
| --- | --- | --- | --- |
| | Betty | | 7.5/10 |
| | Mirk | | 8.0/10 |
| | Rebecca | | 7.0/10 |
---
Interview
We talked with Barbara Black about her music, their album and many other things! Hope you enjoy this interview!
| | |
| --- | --- |
| Hello Barbara! I'm very happy to chat with you. How are you doing? | |
| | |
| --- | --- |
| | I'm fine thanks, luckily I've kept myself busy during quarantine. |
| | |
| --- | --- |
| I really enjoyed listening to your album 'Love, Death, and Flies'. It is your third release. What would you say is the difference between 'Love, Death, and Flies' and your previous releases? | |
| | |
| --- | --- |
| | I´m glad that you liked Love, Death & Flies! The main difference with our previous works is the power, aggressiveness and metal energy of the music. Also at the vocal level you will find that for the first time I dare to show all my vocal range: belting, screaming, opera, twang …On the other hand, the level of production at The Cadillac Blood Studios has led to an improvement in terms of sound quality. |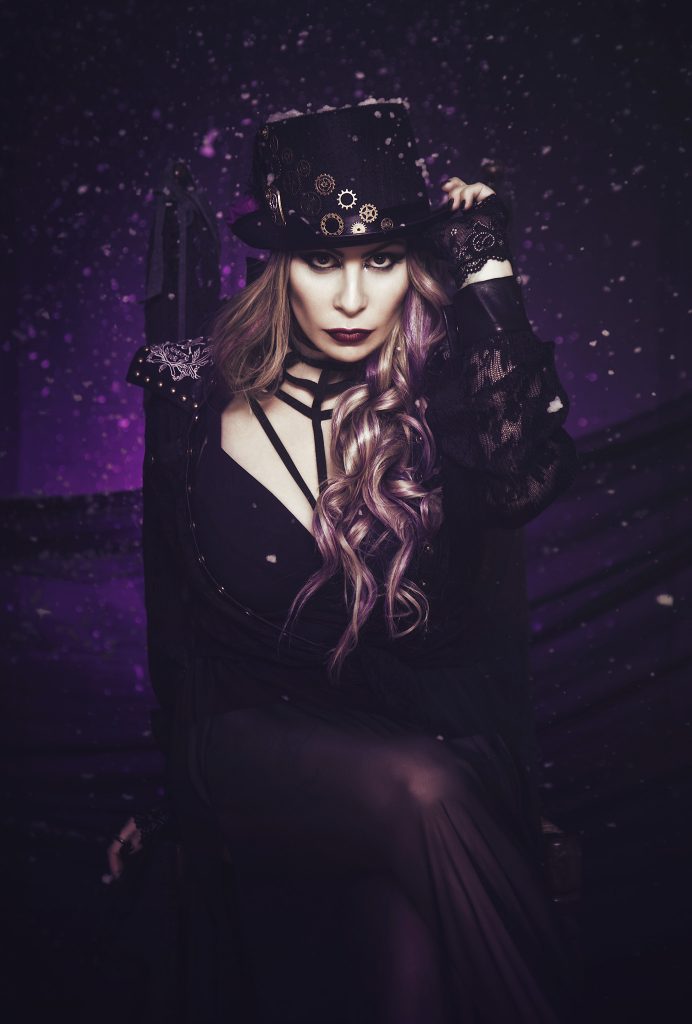 | | |
| --- | --- |
| How do you feel about the reception the album received so far? Are you satisfied? | |
| | |
| --- | --- |
| | We are very happy with the public reception and the comments we have received. However, we have had bad luck with the promotion, since the album came out on March 10th, the quarantine began in Spain on the 13th, forcing us to postpone and modify the tour as well as several interviews with the media. |
| | |
| --- | --- |
| We're going to talk more about the album, but first, would you like to tell our readers who haven't heard about you yet a bit about yourself? How would you define yourself music-wise? | |
| | |
| --- | --- |
| | We are a band with a very clear taste for southern roots music such as country or blues, but at the same time we love rock and metal, so the result is always the fusion of these elements. I also personally love writing lyrics and this is where I allow my literary influences like Poe or Bécquer to come to light creating atmospheres and images related to decadent romanticism. |
To talk more about 'Love, Death, and Flies' and at the same time have some fun, I'd like to play a game that other people I interviewed really enjoyed. I'll give you a task and you'd have to pick one song from your album to do it! Are you ready?
Which song on 'Love, Death, and Flies' would you use to introduce someone to your music?
| | |
| --- | --- |
| | I would undoubtedly choose Damnified as it perfectly represents that fusion between metal, southern and hard rock melody. I really like the guitar sound in this song. I am also very happy with the vocal result and the feeling I put in it. |
| | |
| --- | --- |
| Which song on 'Love, Death, and Flies' would you use to tell someone not to give up? | |
In this case I can refer to two songs. Firstly, Heroes Above The Stars. This song talks about the union of people who have overcome difficulties through a very nice metaphor: tattooed people with scars. In addition the song ends with an harmony of voices with which all these people are encouraged to sing together.
Secondly, I can mention the song Tiger Tamer, based on a real story. A Russian circus tamer mistreats a fainting tiger in front of the public. In our song the tiger gathers strength and takes revenge on this torturer.
| | |
| --- | --- |
| If all songs on 'Love, Death, and Flies' turned into Hollywood movies, which one of them would gross highest in the box office? | |
| | |
| --- | --- |
| | I would choose Vampire Love that has two chapters on our album. The plot of this lyrics tells a very cinematic story. The main topic is gender violence seen through the eyes of a vampire in the Victorian London, where a woman is mesmerized by the powerful fusion between man and beast. She ends up dying in these alleys and wakes up in the afterlife seeing everything in black and white and listening to the sound of flies chasing her, thus becoming the Queen of flies. |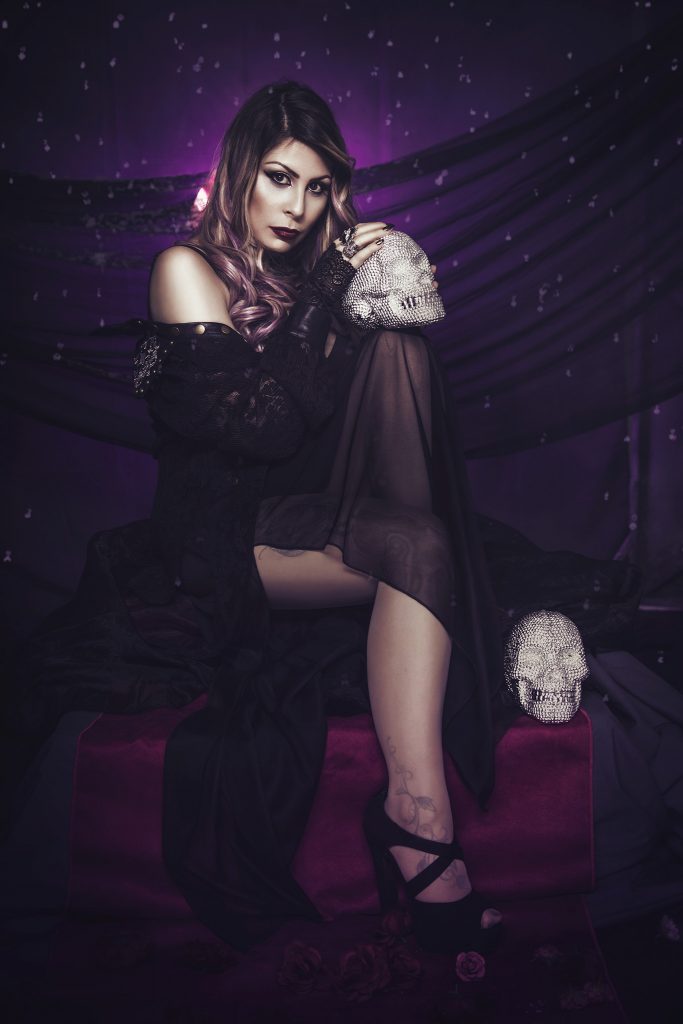 | | |
| --- | --- |
| If all songs on 'Love, Death, and Flies' turned into human beings, which one would you be best friends with? | |
| | |
| --- | --- |
| | Possibly I would choose Twister Girl hahaha. It is a very funny true story. A 7-year-old student of mine was taken by a tornado a couple of years ago. When she told me the story I told her that this is how superheroes and their powers were born hahahaha… so what better than having Twister Girl as your best friend in your neighborhood hahahaha. |
I love the way you come up with songs from real-life stories!
If your life was made into a Netflix series, which song on 'Love, Death, and Flies' would be the theme song?
| | |
| --- | --- |
| | As a series for Netflix Don´t Play With Fire would be perfect. The starring is a rock band that is cheated by a gentleman who seems to be going to open the doors of fame. But then he turns out to be an alligator with bloody fangs that stab musicians in their backs. This series for sure would be a complete success hahaha I would watch it hahaha. |
| | |
| --- | --- |
| If you traveled in time to the 1800s, which song on 'Love, Death, and Flies' would you use to show someone how music in the future will be like? | |
| | |
| --- | --- |
| | Definitely Kissed By Flames would be a shock for someone from the 1800s. In this song you could hear the mix between southern acoustic guitars and the distortion of metal. Furthermore you would hear guttural voices typical from our current century. On the other hand, you could enjoy what is a real wild rock guitar solo. The story of this lyrics would wrap you between spirits and paranormal stories lived in the first person. |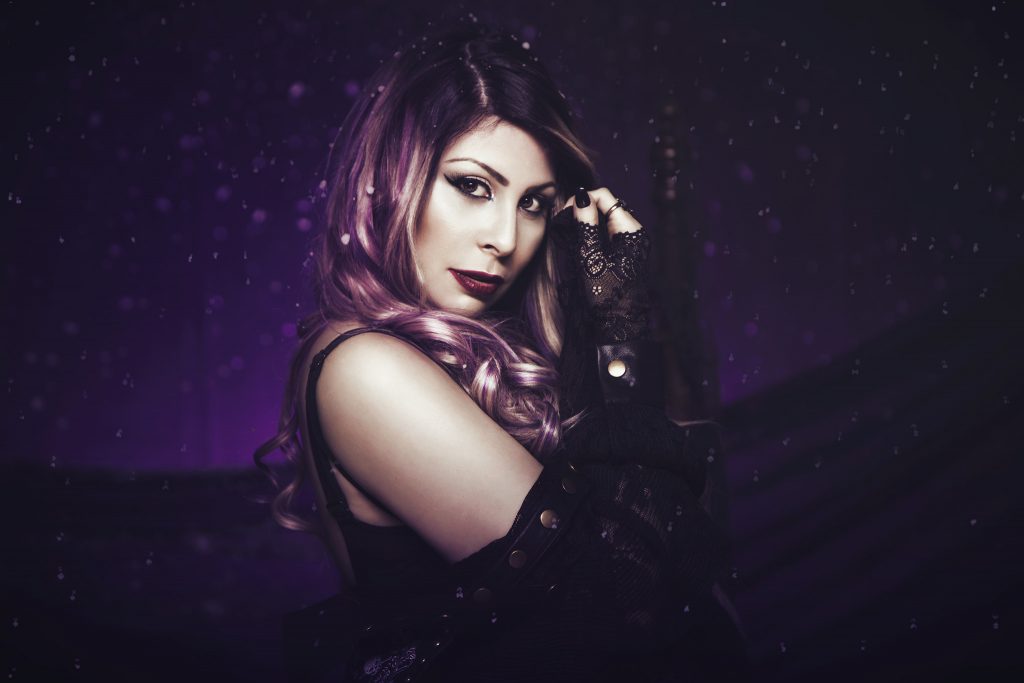 Thank you for playing Barbara! Now I'll have another perception for the songs you answered with when I listen to them again.
What bands did you grow up listening to and when was it that you decided to be a person who makes music rather than just consuming it?
Since I was a kid my father used to have Judas Priest vinyls at home such as Sad wings of destiny, Europe, Black Sabbath … but it was at high school when I decided by myself to listen to Doro Pesch, Mr. Big, Blind Guardian, Primal Fear…a mix of rock and metal that led me to discover more and more bands and learn from them.
At the age of 15 I knew that I was a singer, but that I had to train, study and take classes in vocal technique, music theory, piano, harmony, so many rehearsals with my bands … thus until I studied History and Music Sciences and Teaching at the University.
| | |
| --- | --- |
| Fans do lots of stuff to express love and appreciation. What is the best memory you have related to your fans? | |
| | |
| --- | --- |
| | One of the most beautiful things that they have done for our band happened a few days ago. Thanks to their support, we have won the Metal Devastation Radio championship band for in June. We have won a promotion pack for our new album. Another wonderful example is the support we had in our two crowdfundings so that we could record our two albums. Just brutal!!! |
| | |
| --- | --- |
| Do you remember the first time you performed live on stage? How was it and do you remember how it felt? | |
| | |
| --- | --- |
| | The first time I went on stage I was about 12 years old and it was in a Spice Girls imitation contest hahaha, that moment I really enjoyed it with my school friends. But it was at the age of 16 when I had my first classic singing audition singing Rossini's cat duo, I got really, really nervous. |
| | |
| --- | --- |
| We're in 2020 but as advanced the world has become as much as we feel there are more and more problems around us. If you had the power to get rid of one problem the world is facing, be it hunger, racism, or any other one, which would you get rid of? | |
| | |
| --- | --- |
| | I would end the pollution of the planet, climate change and natural disasters, with animal trafficking, animal experimentation, the extinction of species, the hunting of animals and cultural activities with them (circuses, zoos, bullfights…). I would also end pedophiles, abusers and anyone who does not respect the freedom to choose your life as you want it to be. |
That's one of the things I'd like to see go most.
Thank you Barbara for the interview! It's been a pleasure to chat with you. Good luck on your future projects.
| | |
| --- | --- |
| | Thanks to the FemMetal team it has been a great pleasure to speak with you. Big hug. |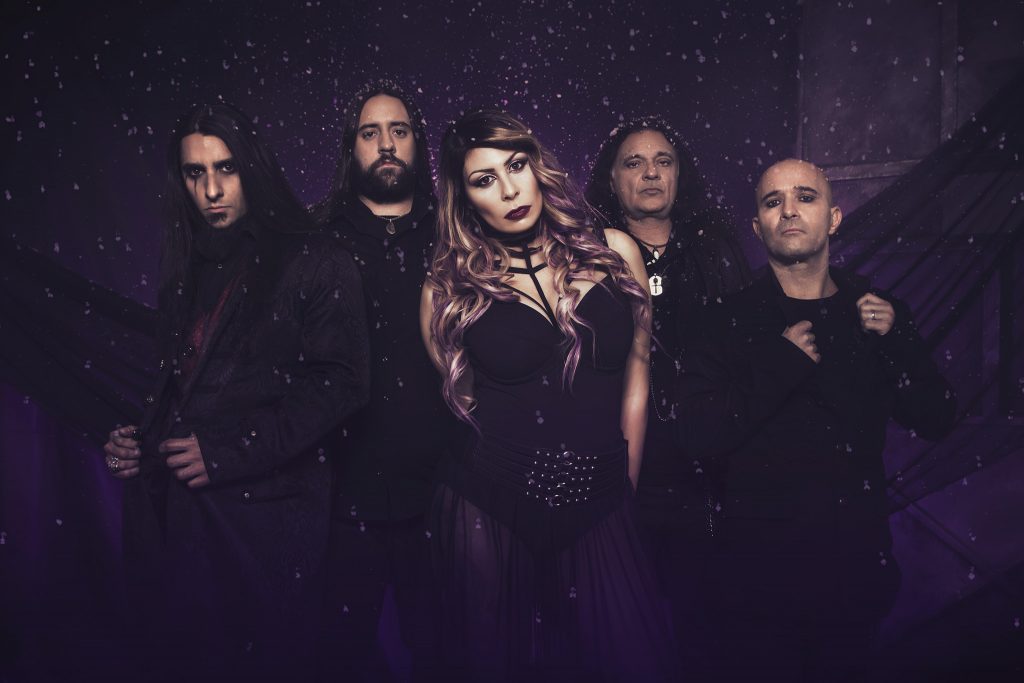 ---



---
Looks suspicious