Shirley Tracanna is the vocalist of Czech Symphonic Metal band, Wishmasters. The young and talented Metal goddess has shared with us 8 of her favourite songs with the reason these songs are special to her. Here is Shirley's mixtape!
– FemMetal
Side A
Track 1
Epica – Unleashed
Unleashed was the first song from the Symphonic Metal world I have ever heard. I can still remember the feeling I had when the first notes of the orchestra hit my soul. Perfection. Classical music mixed with metal… a total blast for the 15 y.o. Me.
After few years, I did a one minute acoustic cover of this song that Epica shared, that was the first moment that someone outside my family and friends heard me singing this kind of music.
Track 2
Trivium – In Waves
In waves from Trivium is the hymn to my second year of high school, where I actively started to listen to metal and attending concerts.
I saw Trivium live for the first time in 2018, there is a picture on EMP.pl of me crying in the first row.
Track 3
Wishmasters – Remember Me
Remember me was the last track we recorded for our second album Afterworld (mine the first). It gives me a chill every time I listen to that song because reminds me of the hard work and the pressure we had at realizing that album. It reminds me of the feeling of relief after all that hard work and uncomfortable situation that Wishmasters went through that year.
Track 4
Within Temptation – FORGIVEN
I'm very bounded with this song, I feel the lyrics and every time I sing it, it transports me to a different dimension. I can feel every word of the lyrics and the pain that is hidden beyond.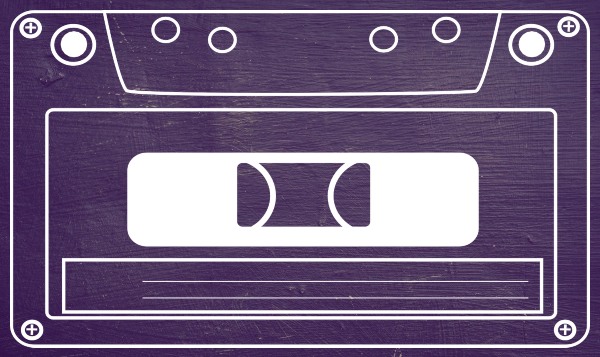 Side B
Track 5
QUEEN – Somebody to Love
Freddie Mercury is one of my biggest inspiration as a performer and singer. It's very difficult for me to explain the huge respect I have for him. ❤️ A legend.
Track 6
Lady Gaga – Bad Romance
I'm a huge fan of Miss Gaga since her beginnings. I was very shy and not very self confident in middle school, and I remember singing in the front of my mirror imagining I was her, so confident, powerful, magic, bold, amazing.
Having all the dancers around me.
Track 7
eLUVEITIE – a rOSE FOR ePONA
Eluveitie reminds me of the endless forests of the Appennini mountains where I used to go with my dad. We used to have random road trips in the inner part of Le Marche region. And A Rose for Epona is the soundtrack of the autumn rides in the forest road with the orange leaves falling harmonically all around.
Track 8
Opeth – Blackwater Park
Black water park reminds me of the hours I spent studying at the university. Not a very pleasant activity, but it represent all the energy that I gave to have my degree.
The tears, the paper cuts, the thesis, the rain outside, the nerves.
---
Listen to Shirley's mixtape on this Spotify playlist.
Follow Shirley Tracanna




Follow Wishmasters