Heli Andrea is the vocalist of the international Metal band, Mobius. The vocalist fronts a band with a unique progressive sound, fusing music from different places and times. Heli shared with us 8 songs that have had a big influence on her. Enjoy Heli Andrea's mixtape.
– FemMetal
Side A
Track 1
"The Death of Lhakpa", Himalaya OST (Bruno Coulais)
If my life was a film, this song would be a part of the soundtrack.
When I was a kid, my mother bought this soundtrack from the film "Himalaya". The instruments, percussions and voices made me fall in love with world music and especially with the voices from this region of Asia. By listening to it, I travelled mentally in uncharted landscapes.
Fun fact: a big part of the cast are traditional vocalists from Corsica, an island in Mediterranea ("A Filetta"). Isn't it crazy for a Himalaya soundtrack?
Track 2
"Bho Shambo Shiva Shambo"
It's an Indian song about Shiva, the God. These type of songs have been in my playlist a lot before writing the vocal lines of the second album of Mobius "Kala". Indian music has been a big inspiration for this album, and I used to listen to it a lot to be initiated to the Carnatic vocals, the timbers, tones, pronunciation, and also the imagination around the texts.
Track 3
"I Tokuni" Eivor
Eivor is a vocalist from the Feroe Islands. She sings in her native language, she uses typical instruments and she carries the love of her country and culture. But she's also very fashion and in the "modern" world. She's a pop, folk and traditional artist at the same time. In "I Tokuni", I can hear the Faroese lyrics and vocals, synth keyboards, but also some oriental vibes. I love it.
ps : The video is gorgeous!
Track 4
"Nature" Ted Scotto
Some songs can make you cry instantly because they are deeply rooted in you. This is one of them, to me.
In this song, I discovered the pan flute. The images in my mind were the Amazonia forest and its colours. I so wanted to learn to play the pan flute as a kid, but there was no teacher around for that instrument. Instead, I learnt the classical (traversiere) one, which was also a good start.
Fun fact: After we released our first album "The Line", I answered an interview for a metal webzine and I named this song among my influences. Ted Scotto himself read the interview and sent me an email to say he was moved and thankful. To me, it was a beautiful move I'll always remember.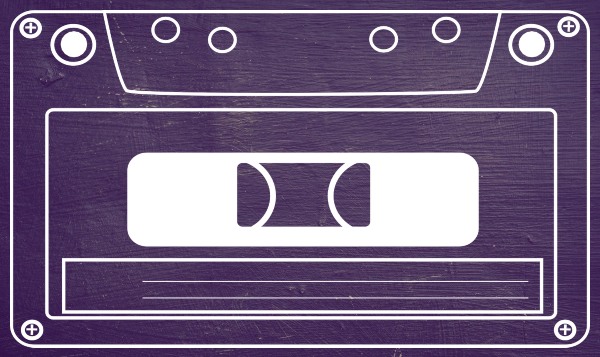 Side B
Track 5
"Nookie" Limp Bizkit
Welcome to the Side B, the metal side!
My mother used to listen to some metal, that's how I discovered it! It's one of the first metal songs I heard. I love the groove of this song, the flow of Fred Durst. But as a kid I didn't speak English so… I thought it was a song about cookies.
"I did it all for the cookie!"
Track 6
"Lost in the Static" After the Burial
I love: breakdowns, awesome flows and original melodies. I'm not a big fan of saturated vocals, but the singer of After the Burial conquered my heart. He is very dynamic and has a very cool rap flow. Their songs are cleverly balanced. It's obviously very edited, almost robotic, and usually, I am not a fan of this. But After the Burial is one of my rare exceptions.
Track 7
"Valley" Leprous
"Valley" is a loop to make you fall into a trance. You meditate while you fall under the charm of this almost-lyrical and emotional vocalist Einar Solberg.
Fun fact: My very first show ever booked as a vocalist was as the opener for Leprous (honoured!) and since then, I can't get enough of seeing them on stage. To me, they are complete artists who take risks and go 100% in what they love. I wish I can share the stage with them again one day.
Track 8
"Hyperventilating" Voyager
I end this mixtape with an energetic band I discovered not long ago. We're here between a modern metal with djenty riffs and retro disco style, with a vocalist who has a very recognizable voice signature. Giants on stage, all of them, it's real party time.
---
Listen to Heli's mixtape on this Spotify playlist.
Follow Heli Andrea / Odd Covers
Follow Mobius