Madysin Hatter is a talented musician from the USA who recently rocked us with her new single, Treasure. She took the time to share eight songs that are close to her heart.
– FemMetal
Side A
Track 1
"Badlands" – AC/DC
Can't have a mixtape without a little AC/DC. "Badlands" is a sonic shot of adrenaline. Surest way for me to channel anything close to David Goggins-esque mental toughness is to pump myself up with this song. It's one of my favorite AC/DC tunes (of which there are many) and I think it's severely underrated. That actually goes for the whole "Flick of the Switch" album. I dare you to listen to it and not walk away feeling ready to take on the world.
Track 2
"Roots" – In This Moment
When I'm a UFC strawweight champion in my next life, this is the song I'm going to walk out to. It's a beast, and In This Moment is a favorite band of mine.
Track 3
"Her" – Poppy
I hadn't heard of Poppy until a couple months ago. I got lost in a YouTube rabbit hole of her work and her story. Now I'm obsessed. She is a true artist. Unique, artistically provocative, bold, mysterious, polarizing, fearless. Her music is an immersive experience. Her music videos are insane. Not for the faint of heart. Her latest album, Flux, is dynamite. How she isn't a household name I'll never know. Can you tell I'm still freaking out? I love discovering new artists to get excited about. Was just talking with a friend the other day about the power of a good bridge.– The bridge in this song is a dream.
Track 4
"Hitchhiker" – Tyler Bryant & The Shakedown
TBSD is one of my favorite current rock bands, and I highly recommend you check them out if you haven't already. They're keeping the bluesy rock & roll spirit alive. Awesome band to catch live–off the charts talent. During the pandemic, they released a killer album, "Pressure" which perfectly captures the myriad of feelings we were all experiencing in 2020. "Hitchhiker" is one of my favorite tracks off that album. I love to sing harmonies to it as I'm driving my four year old around. And I mean, c'mon: "Don't give the devil a ride cuz it won't be long til the devil wants to drive"– if that isn't true I don't know what is! And I'm just now in this moment recognizing the irony that I'm driving around singing this song. Lols.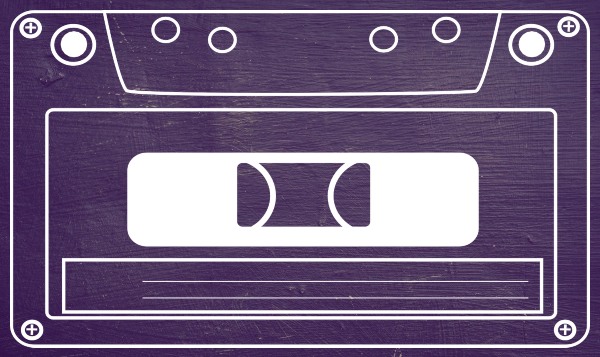 Side B
Track 5
"Open My Eyes" – Rival Sons
Another one of my favorite current rock bands. Had the pleasure of interviewing Michael Miley for a magazine music column I used to write before becoming a mom. Everything this band does is exciting. Insane talent and electric grit. Great Western Valkyrie is one of the best new rock albums of the past decade. Fight me.
Track 6
"Innocence" – Halestorm
I can't give enough praise to Halestorm. Lzzy Hale is an iconic, unstoppable force. I love how "Innocence" starts in medias res. It immediately draws you in. This song always reminds me of the Big Bad Wolf from Little Red Riding Hood. It thrills me that the wolf's voice is female for once. That's Halestorm in a nutshell, and one of the reasons why I love this band so much.
Track 7
"Remember To Breathe" – Sturgill Simpson
Had never heard of Sturgill Simpson until I heard this song slink on in my Muay Thai class. It instantly grabbed me and I had to know more. I love the perspective this story is told from. I love the attitude and the lyrics. The groove. It's so powerful. This whole album kicks so much ass ("Sound & Fury"). It's a trip and a half. Listen to the whole thing in order. It tells a whole story. Love the melting pot of influences you can hear, but Sturgill has created something entirely new and riveting. I've told so many people to do this and now I'm going to tell you– Get a Netflix account. Watch the "Sound & Fury" anime movie on Netflix. Experience your head exploding from the artistry and innovation. Man, I'm such a fan–no point in even trying to mask it with "chill". Fun fact– If you play this song on repeat, the ending of the song seamlessly transitions back to the beginning. Yeah, I've got no chill and I'm proud of it. Check it out and you'll get why. I hope I can see Sturgill Simpson perform this whole album live one day.
Track 8
"Take Me Away" – Ayron Jones
I remember the first time I heard this song. "Take Me Away" came out a couple months into the pandemic. I was in the midst of a lockdown funk and felt like I was hitting a wall– missing live music, missing the excitement that music so often gives me. I was missing the feeling of connection to the world outside my home. I just remember hearing this song come on the radio and it immediately lifting me back. It's so poignant and so powerful. A masterful blend of genres. The passion in Ayron's voice just grips your soul. Just epic. I can't wait to rock out to this song live. A monster, in the best way. Also love his song "Supercharged".
---
Listen to Madysin's mixtape on this Spotify playlist.
Follow Madysin Hatter