It is the month of January of the year two thousand and twenty-two of the Common Era! A new year has finally barged in. And just like Janus, the two-faced Roman god this month has been named after, with one face we look forward to what's coming in 2022, and with the other, we look back at the great work that was done in 2021. So here's the editor's (that's me) pick for the ten best albums in 2021.
It goes without saying that these are only the albums covered in the scope of FemMetal, that is bands with at least one female musician. Although, a non-binary list would have not been so different as it would only introduce Iron Maiden's and Helloween's new albums into it.
The choice and order of the albums are based on my personal preference and no other metric.
Here we go.
---
10.
"Death by Rock and Roll" – The Pretty Reckless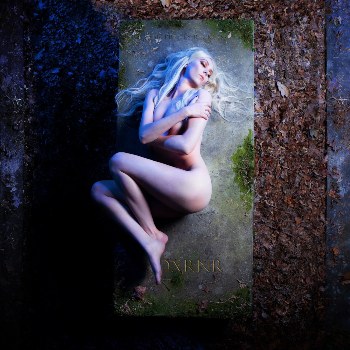 The older sibling of Heavy Metal hasn't been satisfying me lately. The mainstream media have been shoving names into the "Alternative" and "Rock" categories here and there to make space for more pop artists in their charts and awards ceremonies. Unfortunately, many Rock bands have regressed to imitate these rock-labelled musicians in order to reach out to their fans. Thankfully, The Pretty Reckless did not do such a thing. The new album from the American band is as authentic as a Rock album can be. The album also shows how much Taylor Momsen has matured as a musician. Great stuff!
09.
"Riddles, Ruins & Revelations" – Sirenia
I have been riddled by how glorious this Morten Veland-Emmanuelle Zoldan dual vocal contrast is, as it revealed itself in every song on the Norwegian band's new album. I couldn't find a pun for "ruins" so this kind of ruined my… oh never mind, here it is. On a more serious note, this album is full of deep and meaningful lyrics, some progressive symphonic tunes and, as you'd expect, some gracefully heavy music. Loved it!
08.
"The Witch of the North" – Burning Witches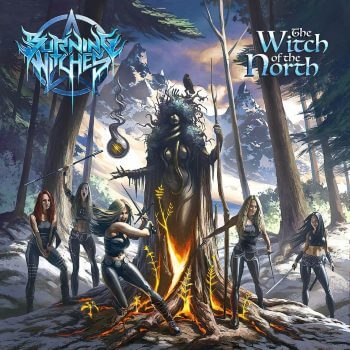 This album has some serious witchcraft going on. It channels the past with a lot of Heavy Metal classic elements but is at the same time so progressive and allowing in elements from the modern-day genre to all play together nicely and create a bewitching final product. Beautiful!
07.
"Genesis of Time" – Scarlet Aura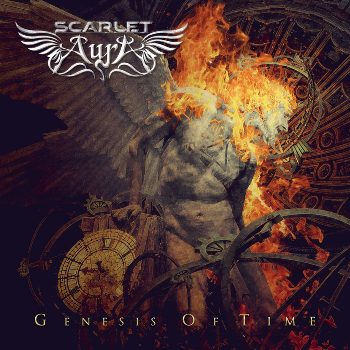 "Genesis of Time" is an album that keeps giving and giving. No matter how many times you've heard this album, you will always find something new to enjoy about it. Scarlet Aura presented yet another musically rich release for their fans to feast their ears upon. Oh, and "Frostbite", a single featured in this album, is probably my favourite song in 2021.
06.
"Diamanti" – Temperance
"Diamanti" is one of the albums that I've played on repeat this year. Every song has an epic chorus that sticks to the head and keeps you repeating it to the point you start annoying your co-workers and family and they start throwing stuff on you to make you shut up (true story). Oh, and Michele Guaitol is currently one of my favourite vocalists in Metal. This man has a voice that talks directly to one's soul. And "diamanti" would also be the correct way to describe Alessia Scolletti voice.
05.
"Wallflowers" – Jinjer
I honestly thought Macro (2019) would be the peak for Jinjer. The reason is not that I did not trust Jinjer to make better music, but because I enjoyed Macro so damn much. I won't make the same mistake and say the same thing about "Wallflowers", but man that album is so good! It is an album that kept me wondering for what will come next until its very end (well obviously the first track will come next in the end because I am a smart dude and I put it on repeat).
04.
"Wicked & Divine" – Irony of Fate
Probably the heaviest album on this list, "Wicked & Divine" is an album that I've enjoyed every aspect of. From the artwork to the lyrics to every detail about the music. The band, fronted by the powerful vocalist Cveti Stojmenova, is definitely one to keep an eye on for the future!
03.
"Only Death Makes Icons" – Light by the Sea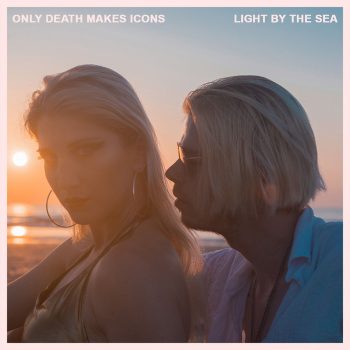 The debut album by Light by the Sea is the second and top-ranking Rock album on this list. "Only Death Makes Icons" is an album that I haven't been able to stop ingesting ever since it came out. I have written a review on this album where I explain what I loved about it. You can read it here.
Anyone who knows me won't be surprised the new album by Epica is on this list. They are my favourite Metal band of all time, so one might be surprised they are not number one. Despite me enjoying one album more than "Ωmega" this year, the new Epica release created magical moments inside my head all year long. Epica were as usual very generous with their side releases, giving their fans the chance to enjoy their genius music in its serenity and its wrath.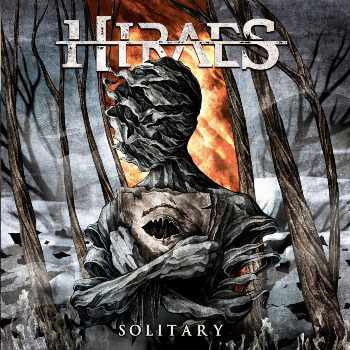 Hiraes seems to be everybody's new favourite band. "Solitary", although a debut album, is the work of talented musicians with veteran experience who joined forces in the German Melodic Death Metal act. Britta Görtz and company created my favourite musical sound in 2021 as she growled her lyrics like thunder over her band's gorgeous riffs, melodies, and beats!
How about you?
What were your top 10 favourite albums for 2021? Tell us in the comment section!