My last metal concert was in November 2021, and frankly I was quite eager to see another live show. Even though the date was rescheduled, finally on February 19th it was time for three great metal bands to rock the stage.
30 minutes after the scheduled time, the first band to appear on stage was Nocturna. And what a fantastic set they had in store for us! Even though it was their first official performance, they captured the heart of the audience. Their incredible music created a fresh and engaging show and set the bar really high for the following performers. Rehn and Grace, the lead singers, mastered their vocals with agility and professionalism. Unfortunately, their set was very short, and just as we had the best time, they were saying goodbye with "Daughters of the Night", which also titles their debut album.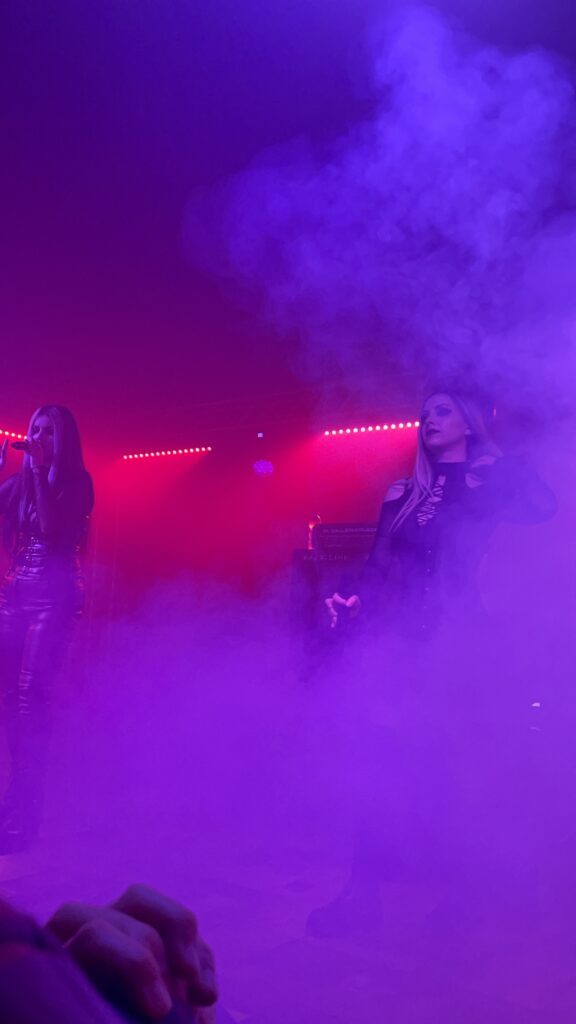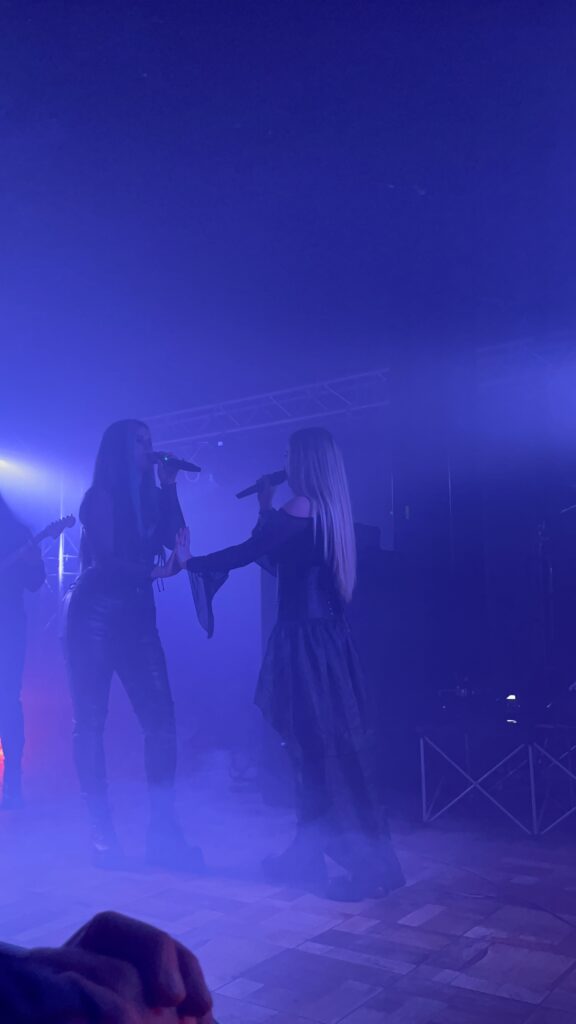 The evening goes on, and it's time for the pioneers of EDM trance metal to entertain us. Reasons Behind begin their set, and we're soon transported in another dimension. The expressiveness and movements of lead singer Elisa are a spectacular union with her powerful and remarkable technique. She said it'd been a long time away from the stage, but their performance was just marvellous. My favourite song of their set was "(E)met", where the whole crowd headbanged! In addition to being amazing performers, Reasons Behind's members are also such kind people. After the concert, I've asked them for an autographed card, and they were happy to oblige.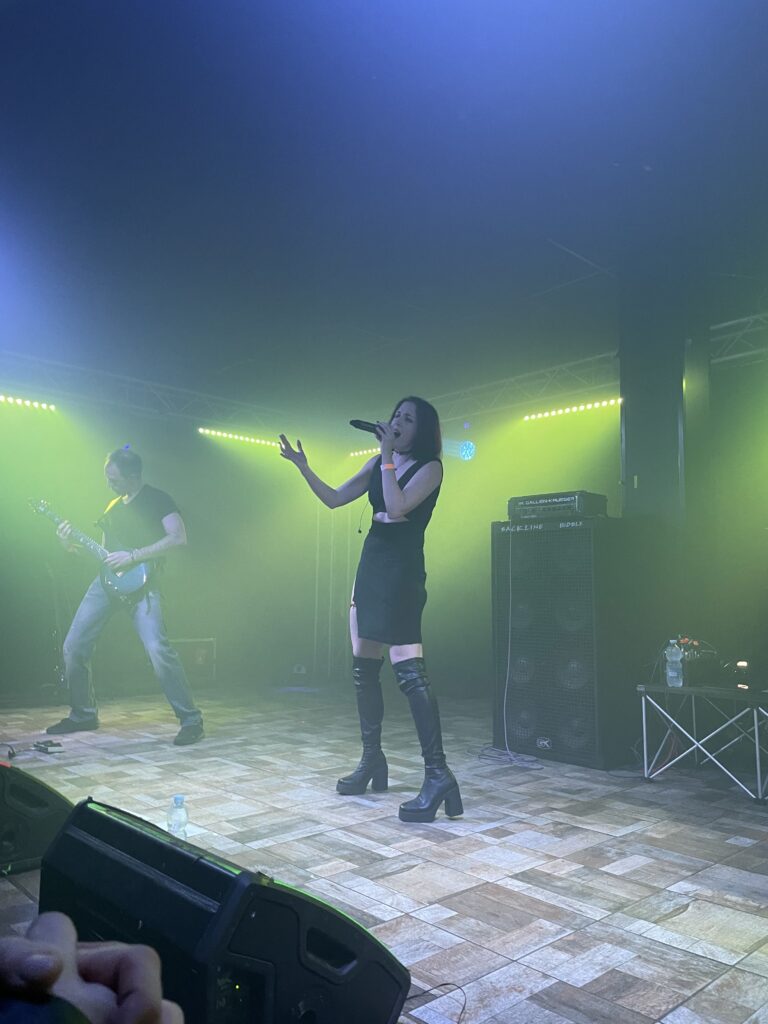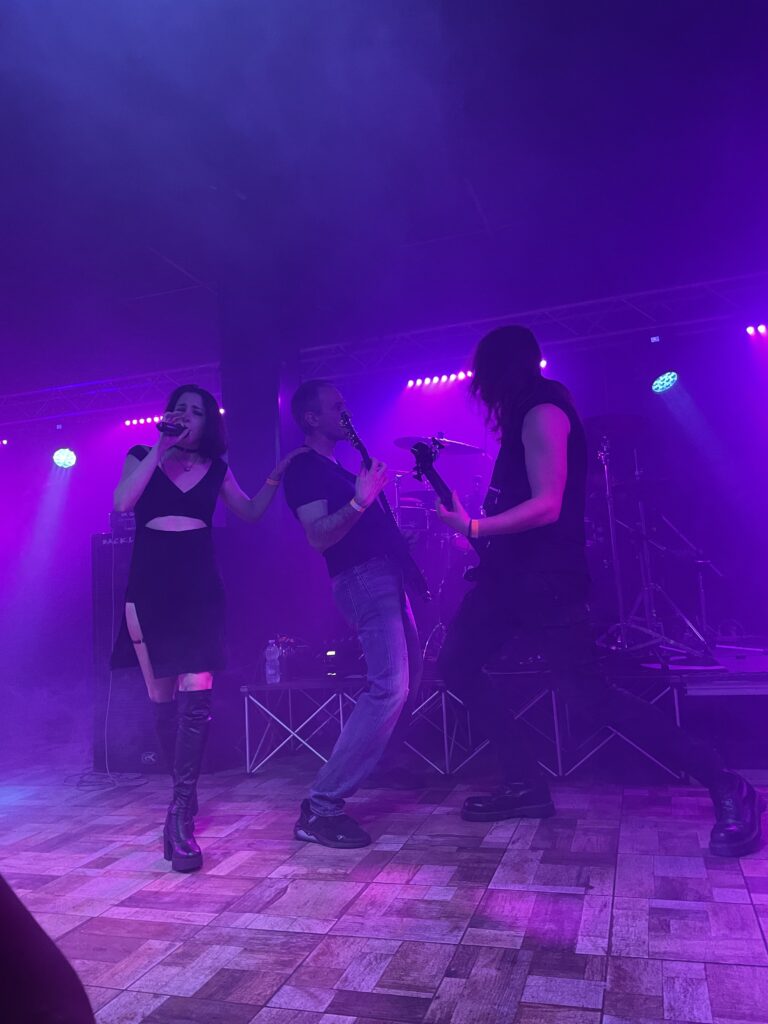 But like fairytales, all things must end, and around 23:15, the last band performed. A technical problem delayed their set, but Frozen Crown didn't despair (neither did the audience) and carried on a sumptuous entertainment. Led by the charismatic Giada, the band blew the roof of the Legend Club! What a powerful, engaging and rich concert they played. I was in awe watching guitarist Sheena play: her skills and speed are unmatched.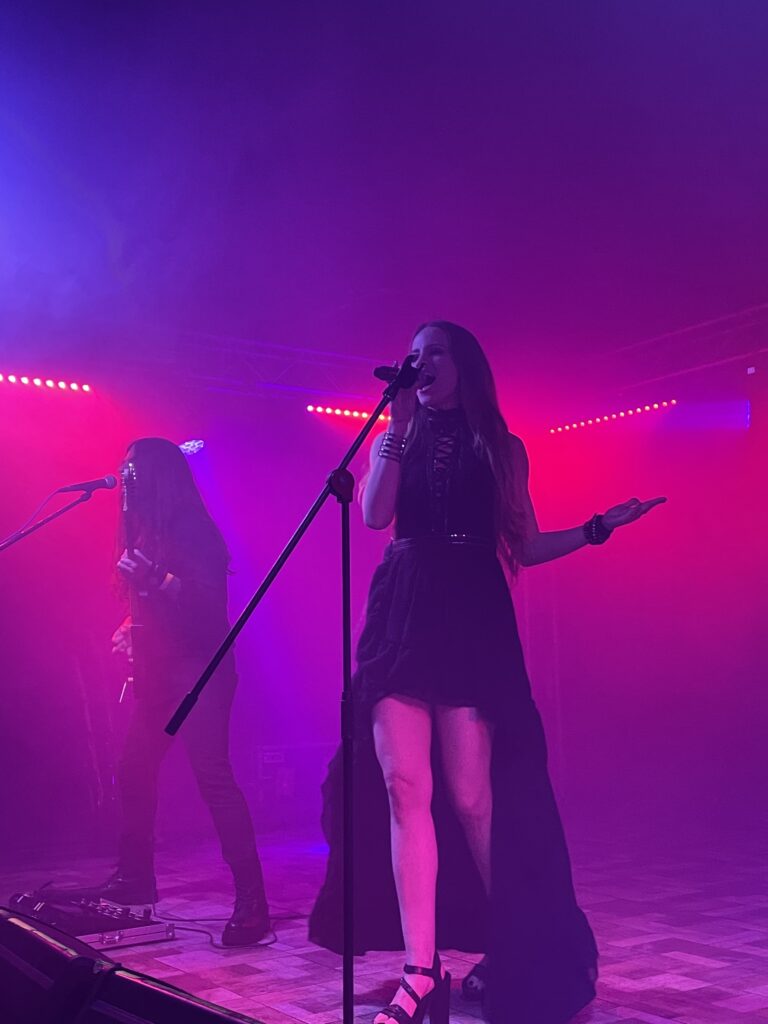 It was a night full of great music and pleasant discoveries. The artists have done their best to welcome back the music where it belongs. They are eager to perform, the venues are looking forward to hosting events again, and fans really want to enjoy live music. Hopefully, it won't be too long until "normality"!