Metal and Rock music had a great year in 2022, with many new releases from both established and emerging bands. In this article, I will count down my top ten favourite Metal and Rock albums of the year, featuring the year's most impressive, heavy-hitting, and innovative releases by bands with female vocals. I will also
10. Holy Wars – "Eat It Up, Spit It Out"
The album "Eat It Up, Spit It Out" by Holy Wars will be released in April 2022. Kat Leon, the lead vocalist and songwriter, delivered a powerful Rock record with a modern sound while retaining the Rock N' Roll feel. As a huge fan of the 90's and early 2000's Alternative Rock scene, "Eat It Up, Spit It Out" gave me the sweet feeling of nostalgia while discovering a whole new original sound full of anthemic Rock songs such as "Battery Life".
FemMetal had the chance to interview Kat Leon and talk about different things including Holy War's album. Read here
9. Arch Enemy – "Deceivers"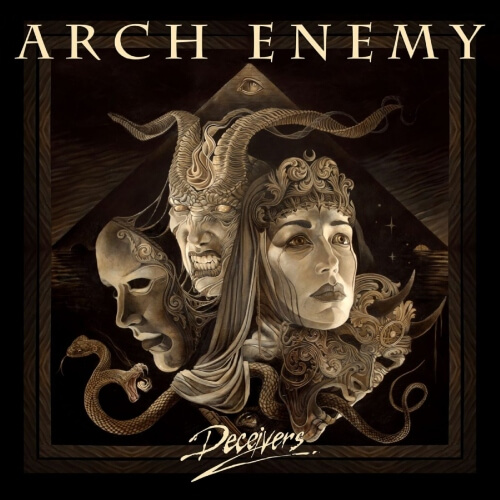 With recency bias, it may be difficult to see this now, but Arch Enemy is to Melodic Death Metal what Death and Morbid Angel are to Death Metal, and they now have a legacy as significant as these two legendary bands. The new album "Deceivers" made it abundantly clear. "Deceivers" is, in my opinion, Arch Enemy's best album with Alissa White-Gluz as the vocalist so far. It's important to include "so far," because with the direction and creativity shown on "Deceivers," it's only natural to expect more from the next record.
8. After Evolution – "War of the Worlds"
After Evolution is a young band from the Czech Republic. However, their youth as a band did not stop them from delivering one hell of an album in 2022. It is an album I simply could not stop listening to.
Read this full review of "War of the Worlds" here.
Read this interview with After Evolution's vocalist Nikolette Olsson here.
7. SheWolf – "SheWolf"
SheWolf is another young Metal band that released a masterpiece in 2022.
To be honest, I didn't get to hear their album until they were nominated for "Best Breakthrough Metal Act" in FA22, which they deservedly won. SheWolf's self-titled debut, as a huge Power Metal fan, was one of the best things to happen in 2022, and not only musically.
"SheWolf" has the ability to transport you into its own world for about 45 minutes – a much-needed break from our dreadful world.
6. The Chronicles of Manimal and Samara – "Trust No Leaders"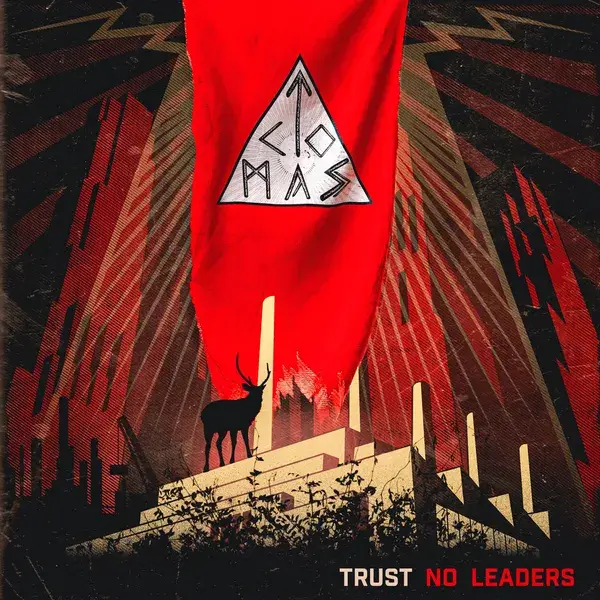 TCOMAS is a special band with a distinct approach to Metal and a very progressive sound. Their second album, "Trust No Leaders," was both a musical experience and an educational experience to listen to.
FemMetal reviewed "Trust No Leaders" at length. Read here
5. April Art – "P.O.K.E.R.F.A.C.E."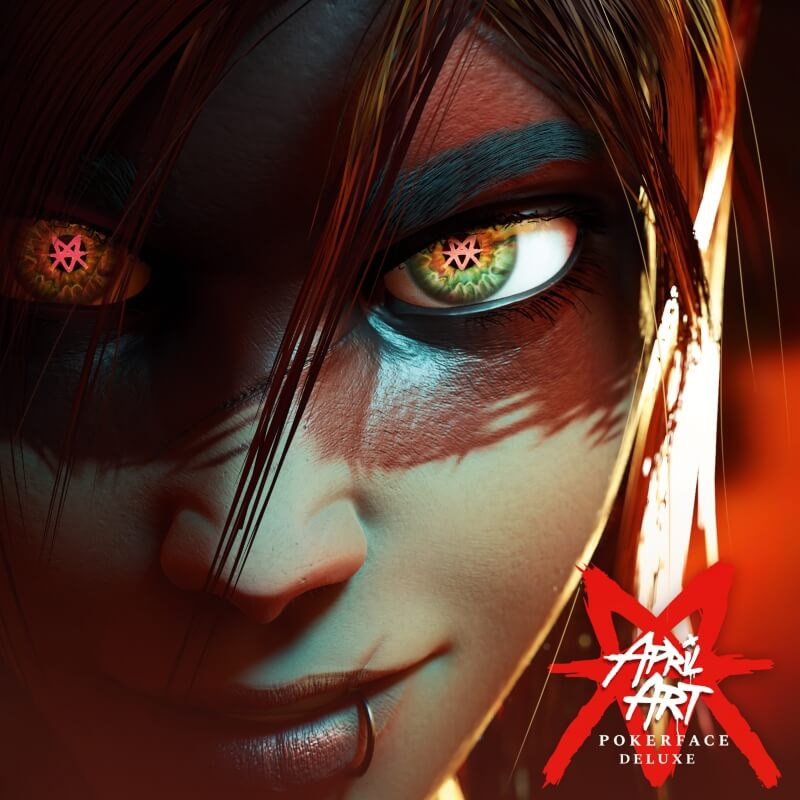 As a person who depends massively on caffeine to carry on his daily chores with a catastrophic sleeping routine, I know what it feels like to pump energy into your veins. And I can tell you, "P.O.K.E.R.F.A.C.E" will do to your ears what a good mug of coffee would do to your body, without the negative side effects of caffeine and sugar.
Read the full review of "P.O.K.E.R.F.A.C.E" here.
Read our interview with Lisa-Marie Watz (vocalist) here.
4. Visions of Atlantis – "Pirates"
The new album by Visions of Atlantis, like the previous albums by Visions of Atlantis, and probably the upcoming albums by Visions of Atlantis, is a portal into a world of adventure, discovery, and magic. The dual vocals experience continues to open horizons for the Austrian band that explored piracy in their nautical theme this time, bringing a new concept for their fans to enjoy music about. I think "Pirates" is one of the albums 2022 will be forever remembered by at least among Symphonic Metal fans.
3. Pressure – "In A Dark Heart We Trust"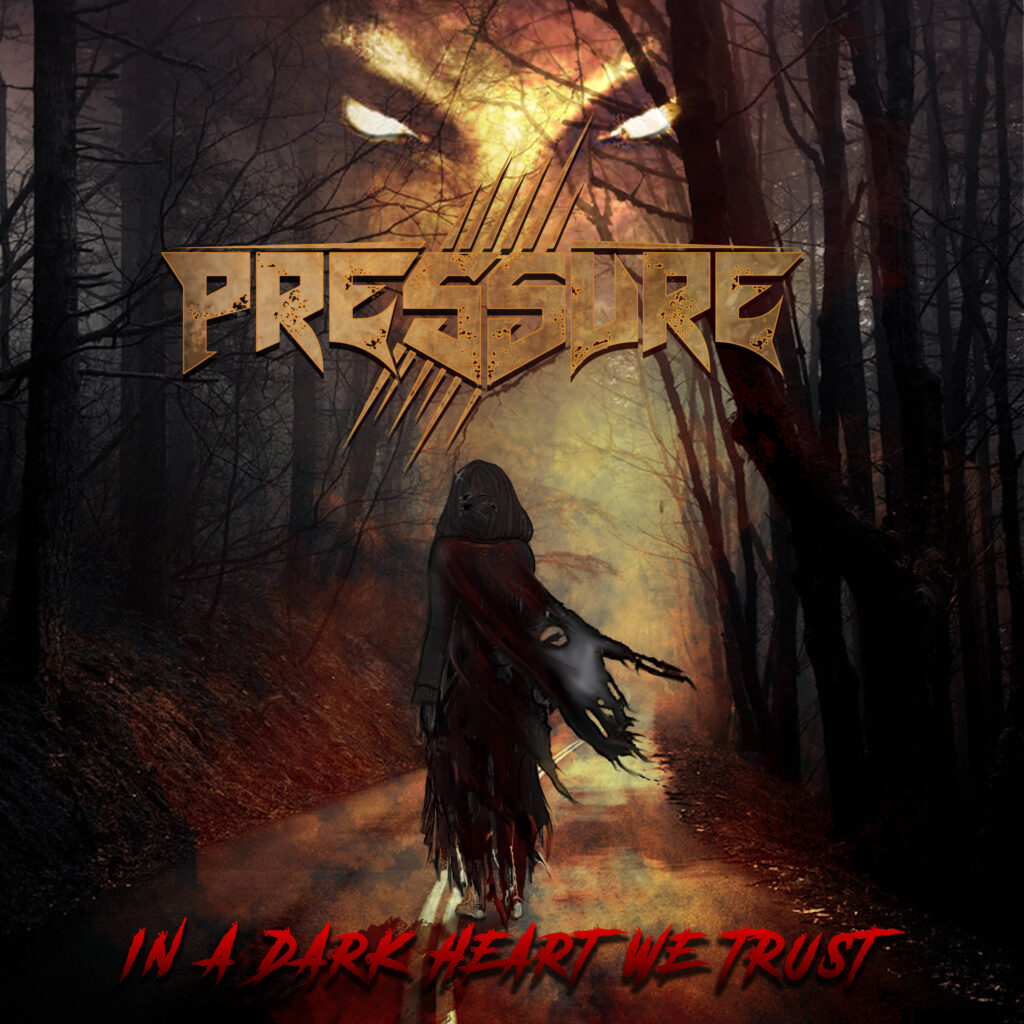 When I started listening to Pressure's album to write a review, I knew the album was going to be good because I already listened to one of its singles. I was surprised however by how good it was! Imagine two vocalists with extremely electrifying voices singing together over gorgeous melodic Rock music with stunning guitar riffs. Simple brilliant!
FemMetal reviewed "In A Dark Heart We Trust". Read here
Read the interview with Pressure's Olli Violet here.
2. Victoria K – "Kore"
"Kore" for me is a league of so many things I am passionate about. Mythology, especially Greek mythology, is something I read and research a lot about, Symphonic Metal is my favourite Metal sub-genre, and I love concept albums. So a Symphonic Metal concept album about a Greek myth by talented Victoria K would easily make it to my Top 10!
Read our interview with Viktoria Knight from Victoria K here
Read my review of "Kore" here
1. Esperfall – "Origins In Darkness"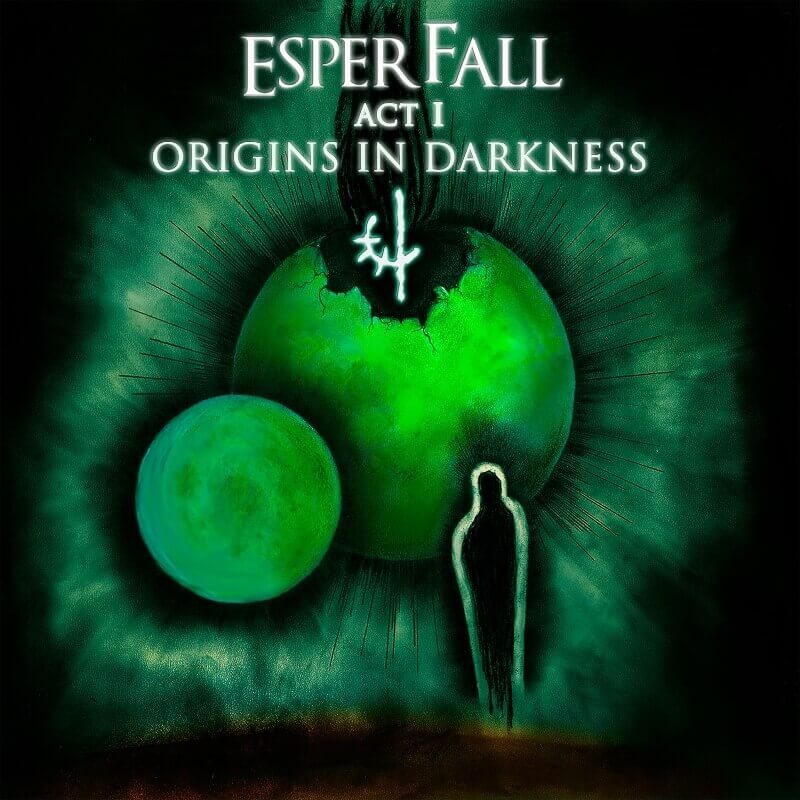 Esperfall's "Origins in Darkness" was my favourite album in 2022. It is a very well-made record, with a perfect balance between Heavy Metal and orchestral elements, with songs for any mood you might be in. Nóra Sima is, in my opinion, one of the best vocalists of this generation, with vocals made for Metal.
Read our interview with Nóra Sima here.
Read our review of "Origins In Darkness" here.
Bonus Treat: The 2022 Talent Radar
I discovered many new and promising artists this year, some of whom have not yet released an album, but their exceptional talent left a lasting impression on me and made me wish for a full-length record from them. Here are my top three favourite new discoveries from 2022.
Madame Neptune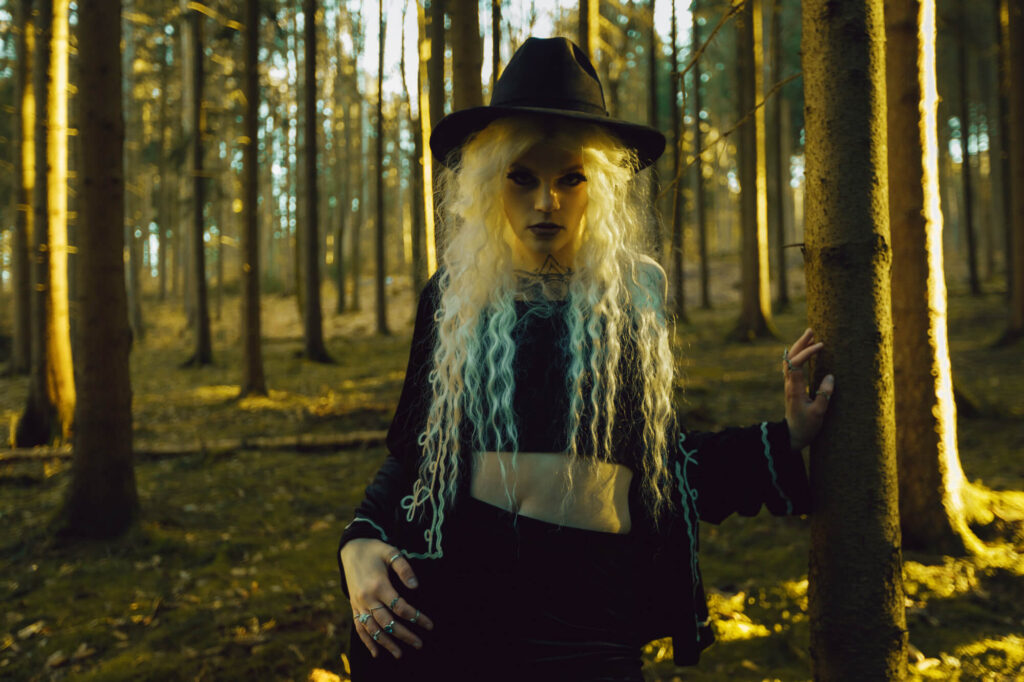 Madame Neptune is a band from Germany that I absolutely enjoyed. The duo of Liss Eulenherz and Danny Golebiewski created an internal concept for their project that they are building brick by brick with the singles and music videos. Their dark expression of Rock is very engaging. Their tunes, lyrics, vocals and graphics all serve to build their beautiful world. Madame Neptune will figuratively and literally throw you under their spell.
The Effigy (Effy Gold)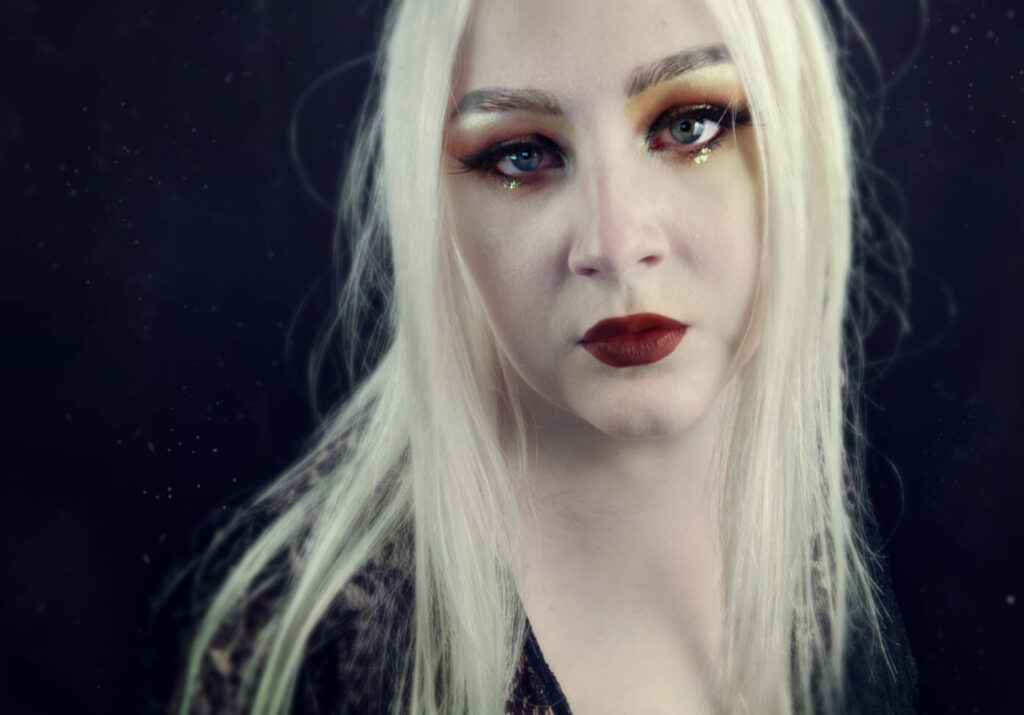 It is not easy to take a Bruno Mars R&B song, re-interpret it and perform it in a way that could be easily mistaken for a song from Evanescence's "The Open Door". Not easy, unless your name was: Effy Gold. Effy Gold's original singles are also noteworthy. The Effigy (Effy Gold's project) released one single after another which left me amazed. If you love Gothic or Symphonic Metal, you will surely love The Effigy. With her talent and incredible voice, I believe she will be one of the big names in the Gothic Metal scene in the coming years.
BEX
If you think Punk is dead, think again. BEX is a young Punk Rock musician who released some incredibly energetic and rebellious songs that I couldn't help but love. Her music retains the classic elements of punk rock while introducing a new twist to the genre. She delivers her fast-paced songs with great passion. Her songs are a perfect mix of old and new.
That's it for me. How bout you?
Please share in the comments which albums from 2022 were your favourites and which new artists caught your attention.