First, here's a section from a dictionary.
magnificent
/maɡˈnɪfɪs(ə)nt/
adjective
extremely beautiful, elaborate, or impressive.
example: "Mysteria Mortis are magnificent!"
Now that this fact has been covered, Mysteria Mortis is a magnificent Russian Progressive Metal band with impressive and interesting musical approach.
We had the pleasure of interviewing the band's vocalist Anette Ignis. We hope you enjoy reading this as much as we enjoyed making it.
---
Interview
Mirk: Hello Annette. It's a pleasure to chat with you. How are you and the other members of Mysteria Mortis?
Annette: Hey, darlings! Thanks! We are OK. Soon we will be ready for our next gigs with the new music program. Here in our hometown is very fucking cold winter, little bit freezing, but other ways all it is OK.
Mirk: For the unlucky people who haven't yet heard about Mysteria Mortis and are reading this article, how would you introduce yourself and your band?
Annette: I would like introduce myself and our band like "these crazy guys from Far East of Russia who make Progressive and Melodic Metal in cold Taiga with bears."
Mirk: Many vocalists today shift between clean and growling vocals. The contrast they create by that shift is very impressive. But what I really found amazing about you, is that whatever way you're singing, clean, screaming or growling, you always have that aggressive momentum that is very amazing to be in a Metal song. How did you find your voice and develop it?
Annette: I found my extreme voice in 2011 when I was had strong сough. I was sooo angry at myself that I cannot sing well in rehearsals. And when I started to scream, it was my emotional and angry voice for the first time. Emotions are very important for music.
Mirk: Your music is very progressive and contains elements from many different genres and sub-genres. How would you describe the sound of Mysteria Mortis?
Annette: I don't even know how to say it. I think, that we play Melodic Metal with harsh voice and progressive elements.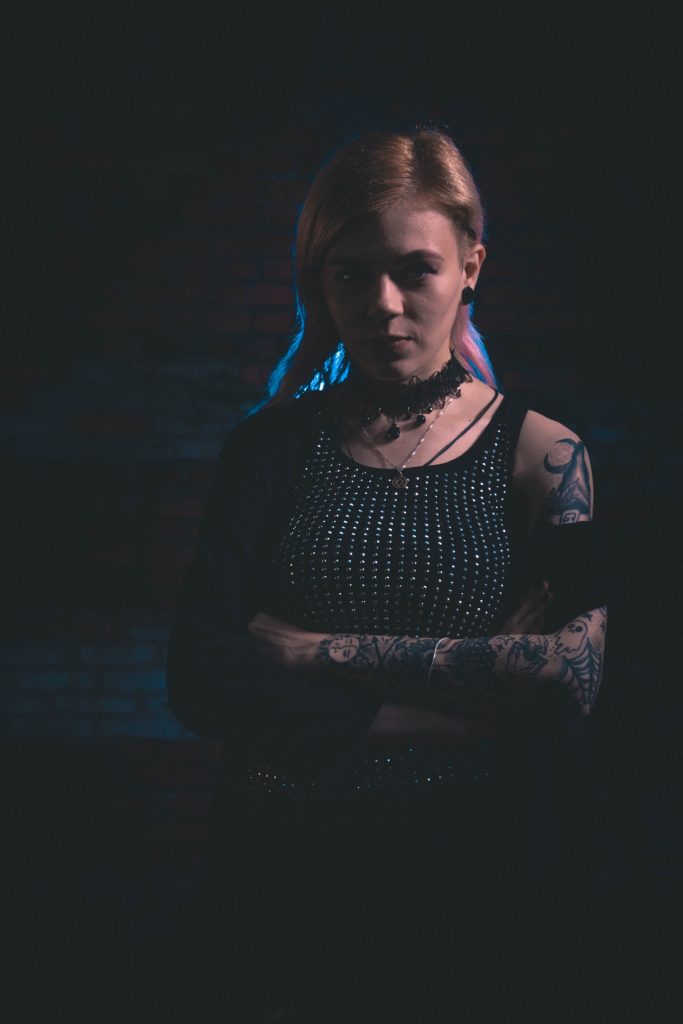 Mirk: When I started researching you for the interview, the first video I watched was Celtic Land's live performance video. You have a seriously compelling presence and character on stage. Do you remember the first time you performed live for an audience? How was it and how did you feel?
Annette: I was a little girl in school. I was a singer in school and my first "gig" was when I was 7. It was the Russian song "Katusha". I sang it for veterans. It was funny. Future Metal woman singing "Katusha"… ahaha 🙂
Mirk: What bands have you grown up listening to that you can say have shaped your musical taste and interest into what it is now?
Annette: Of course it's Nightwish! This band is love of my life!!! Avril Lavigne, Dark Moor with Elisa Martin! Now, I also can say that my musical taste was shaped by Lamb of God, Periphery, Amon Amarth, Arch Enemy, Iwrestledabearonce. I wanted to make Melodic Metal, like Within Temptation, together with extreme vocals and progressive riffs… In my heart and memory are a lot of Metal band who made my happy in my teenage time: Paramore, Doro, AC\DC. But Nightwish doesn't have concurrence for me!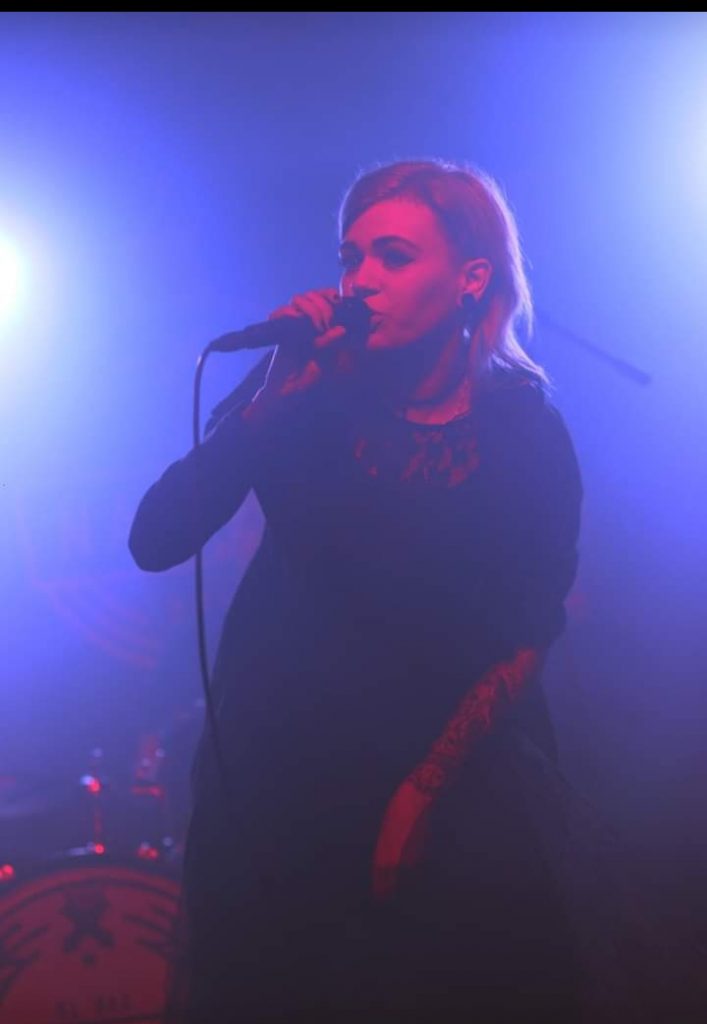 Mirk: If you had a time machine, what decades would you love to pay a visit?
Annette: Vikings times of course and… i wanted to visit Beatles and Queen's show when they were in the beginning.
Mirk: As a woman with a voice that has enough power to shake a mountain, what advice would you give to girls around the world that are being treated with sexism and are being silenced by their society?
Annette: I can tell to girls – Never give up! Be strong, respect yourself and never be afraid to stay the true to yourself and run from people who hurt you. We are stronger when we are together. You're not the only one. There is a thousand hearts and souls in the same situations! Let our hearts fight and beat together. I embrace each of you!
Mirk: Away from music, what other hobbies and activities do you enjoy doing in your free time?
Annette: I started to go to art school recently and started drawing. I am also a tattoo-model. Our drummer Arseny is a scientist geographer. Our guitarist Dmitry is a sound engineer, and our bassist Denis is an artist and tattooist.
Mirk: Thank you Annette for the interview! It has been a pleasure.
Annette: Thank you for your questions! Nice to meet you!
---
Follow Mysteria Mortis



---