A wise ancient Chinese proverb says: "Those who hear not the music think the dancers mad." Allow me to translate these words into a language we'd all understand:
"Those who hear not the music think the headbangers mad."
We are the headbanging lot, and the music we are covering through this article comes from the German Melodic Metal band, MoonSun, specifically their last album, 'Escapalace', which we had the pleasure to listen to and write a review about.
We also had the great pleasure of interviewing vocalist Susanne Scherer and asking her about her music and thoughts. Feel free to jump right into the interview by clicking here.
---
Review
When you hear the term 'Melodic Metal' you tend to think of two things. That's right: melody and metal. And MoonSun delivered exactly what they've promised in that label! Here are four things we loved about 'Escapalace'.
Consistent Mood of the Album
Here, consistency is a good thing. 'Escapalace', from beginning to end, grabbed our minds and took us into a world MoonSun have created. And we were not let out before the final second of the final track. This is the difference between having 10 songs and having an album! With all these music outlets it's very easy to release tens of songs. But a good album, in our opinion, should always have that general mood governing it. We're not saying all albums have to be conceptual or operas to be good. However, it is nice to feel that the album is like a book or movie going into a certain direction. And that is what MoonSun did all through 'Escapalace'.
Inconsistent Tone and Tempo of the Album
Here, inconsistency is a good thing. The music in 'Escapalace' was in continuous movement. The movement was a perfect reflection to the mood of each song and its lyrics. It was expressed by changes in the roughness, speed, and intensity of the music, and also by the varying styles of Susanne's voice. This kept the album away from being boring at any point. To feel what we're saying you can compare the songs Blind and Between the Flags where this variation is very clear. Then at the end of latter track, just before the 4 minutes mark, most of the instruments go silent while Susanne's voice becomes softer and lower stressing on the words she's saying, only to come again with the louder music, hitting her high notes again brilliantly into a conclusion that led to an acoustic ending with the chorus. Scars, The Hunt, To the Sky and Back are all songs that can serve as examples of the continuous movement in MoonSun's music.
The Melodies
The quality and number of melodies in 'Escapalace' were very impressive. Songs like Blind, Between the Flags, The Hunt, and Into the Fire were our favourites in terms of music. The melodies were brilliantly used especially in bridges and intros and were also brilliantly fused with the riffs and heavy beats.
'Between the Flags'
The fourth track was the favourite of all three members of FemMetal team. The song is, to put in simple words, a brilliant arrangement of great lyrics with a deep message behind, some fantastic melodies and a magical voice delivering them. It's not only our favourite song on the album, it's probably one of our favourite songs in 2020!
---
One thing we would have loved to hear more of on the album is guitar solos. We did hear some stunning guitar parts on songs like The Hunt and To The Sky and Back, but we metalheads are always hungry for more. Although to be fair, the album is already saturated enough with all the great melodies, as mentioned before.
We recommend 'Escapalace' to all lovers of Melodic and Symphonic and Power Metal. It is an album that you need to check out because it has musical riches beyond the imagination!
---
Ratings
Here are the average of the ratings that were placed by the FemMetal Team.
| | | |
| --- | --- | --- |
| Music (30%) | ⭐⭐⭐⭐⭐⭐⭐⭐⭐ | 9/10 |
| Lyrics (30%) | ⭐⭐⭐⭐⭐⭐⭐⭐ | 8/10 |
| Production (30%) | ⭐⭐⭐⭐⭐⭐⭐⭐⭐ | 9/10 |
| Cover Art (10%) | ⭐⭐⭐⭐⭐⭐⭐ | 7/10 |
| Total | ⭐⭐⭐⭐⭐⭐⭐⭐⭐ | 9/10 |
---
Interview
Mirk: Hello Susanne. It's a pleasure to chat with you. How are you doing during this worldwide crisis?
Susanne: Thanks, I'm glad to be here with you. We're living in strange times at the moment, but I'm doing well, considering the circumstances. We had to reorient ourselves a little bit, because all events were cancelled, but as we work online a lot anyway, it wasn't such a big change for us.
Mirk: Hope all this will end soon and life will be back to normal. You released your new album 'Escapalace' a few days ago. How are you feeling about the fans' reception of MoonSun's new album?
Susanne: We are so overwhelmed by the positive response and can hardly keep up with all the messages. We have a very close contact to our fans and their feedback is very important to us. The last months have been very exhausting for us, because MoonSun consists of only two people: Thomas and I, and we create it all on our own. That's why it is such an honor for us, that our fans love what we brought to life.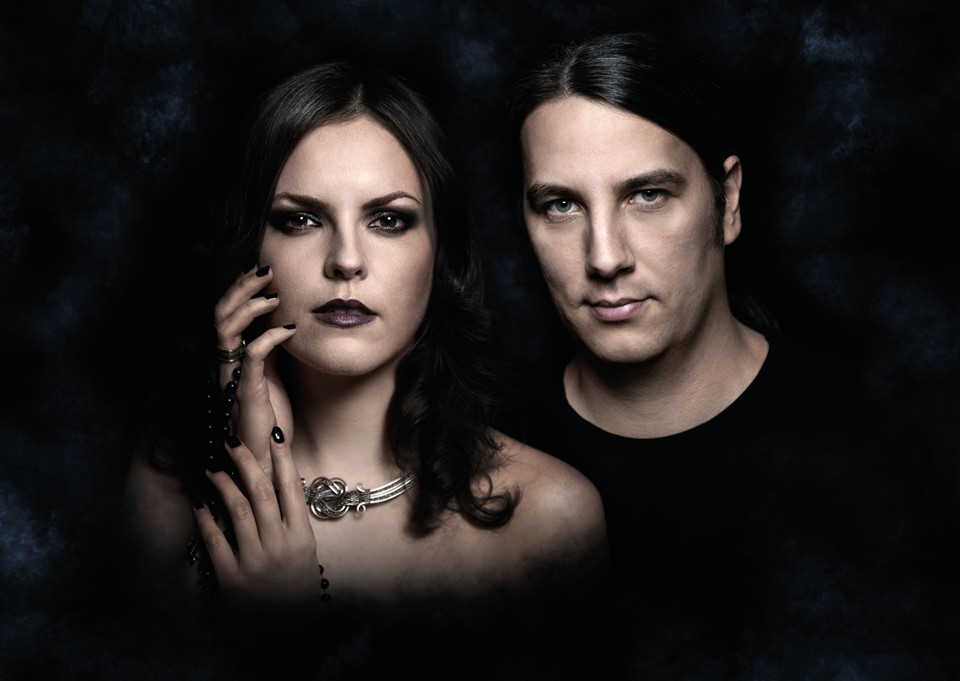 Mirk: What can you say is the difference between 'Escapalace' and previous MoonSun releases?
Susanne: We wrote our first albums always with this thought in our minds: "Is it possible to play the songs live on stage with just the two of us?" That's why we were limited in our possibilities.. Writing songs for 'Escapalace' was completely different. We knew, that we were going to play these songs live as well, but with a complete band. So there were no limitations and we could write everything that came to our minds. You could say, that this is our debut album as a melodic metal band.
And as a special, what probably has never been done before, we included a mystery game 'Your way to Escapalace' into the physical copy of 'Escapalace'. We love games and wanted to give our fans a 90 minutes riddle gift.
Mirk: That's a very interesting thing. Which songs are you looking forward to most to see the reaction of the fans to, maybe because they're special to you in a way or talk about something that matters to you?
Susanne: It is always interesting for us to see which of the songs become the favourites of our fans. Of course we have our own favorites, but sometimes the fans have another taste. 'The Hunt' for example is the heaviest song on 'Escapalace' and we weren't sure, if our fans would accept such a heavy song. At the beginning Thomas wanted to delete it again, but then we asked our closest supporters on Patreon, if this song was too heavy or if it was just a kickass MoonSun song. Since "The Hunt" is part of "Escapalace" now, you can imagine what our Patrons answered.
Mirk: How would you describe your musical sound as a band? What were your inspirations to build this sound? And what would you say makes MoonSun special?
Susanne: People listening to MoonSun love catchy melodies, powerful rhythms and deep lyrics. We make music out of passion and as far we can tell, people can feel that. MoonSun was founded by Thomas and me and our music lives from our unity. Our inspiration comes from everywhere. Sometimes it is a good power metal song and sometimes simply a dance performance, that awakens something in us. We have an open mind when we start writing songs and everything that feels right, is allowed. This leads to a great variety.
Mirk: There is a lot of variety in the music of 'Escapalace'. There are songs that are heavier and faster than other songs that are softer and closer to classical music, and that's common in Power and Symphonic Metal albums. What is your favorite thing about each of these two styles of songs?
Susanne: We love variety and we are so happy to have fans who appreciate and accept this. It might not be accepted by everyone to have songs like "The Hunt" and "To the Sky and Back" on one album. Writing songs is something very personal and you are not always in the same mood. Sometimes life sucks and you can't write a happy song during these times. So it is very important for us, that we can express ourselves through our music. It is so much fun writing those heavy and fast songs, because they also give you positive vibes during the songwriting process. I often jump around in the kitchen when I prepare lunch, while Thomas is working on the song. That's why I love those fast songs like "Wanted and Wild" and "Into the Fire".
On the other hand writing songs like "Scars" is a way to express your inner self. It is something so personal, that you have to dive deep into this song while recording it. During the recording of this song I get goosebumps myself and this is one of the most beautiful feelings.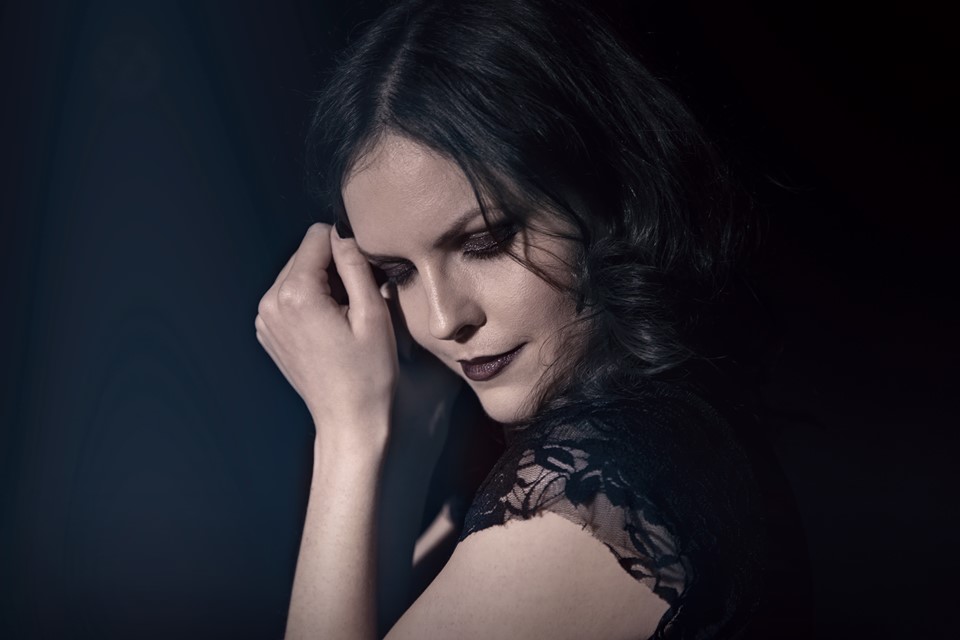 Mirk: According to your website you started your musical education at the age of 13. Do you remember the first time you performed for a live audience? How was it and how did you feel?
Susanne: Oh dear, when I think back on it, I'm really glad what I have become today. I had very little self-confidence about my voice at the beginning, because it was not an "ordinary" pop/rock voice. I first sang in a choir where I got several solo parts and all the elderly people were thrilled. But I couldn't use my classical voice to sing popular songs that were in the charts at that time and so I felt useless. You can imagine the relief I felt when I heard Nightwish for the first time and thought "Now I finally know what I can do with my voice". At the age of 19 it was the first time I had the feeling, that my voice is worth something.
Mirk: What bands did you grow up listening to and which are the ones that first triggered your interest in Metal?
Susanne: At the age of 13, I started to love bands like Evanescence, HIM and The Rasmus. These were my favourite rock bands, but I also listened to the pop and R 'n' B songs in the charts. So I have to admit, that I wasn't a metal girl from the beginning. Only at the age of 19, when I first met Thomas, I was introduced to metal bands like Nightwish, Epica and Children of Bodom. And since then I have been searching for my favourite metal music and found it in Powerwolf, Asking Alexandria and ReVamp.
Mirk: If you had the ability to fly back in time, granted you'll come back, what year or historic event would you like to visit and eye-witness?
Susanne: I would like to see dinosaurs with my own eyes. I would probably run for my life, but I imagine them so powerful that I would like to witness them myself.
Mirk: We have asked you a few questions as an artist. Now I'll ask you a question as a woman, with a growing ability to inspire young girls around the world through music, knowing that these girls could be from cultures that still have no respect to women and these girls could not have a say in most of their choices in life, even their education or relationships, what advice would you give these young girls that could be reading this article right now?
Susanne: In our culture it's easy to say, that respect must be earned and this is the case regardless of one's sex. But if you don't have a choice due to your culture, the only thing you can do is to stay respectful to yourself. It's important what you think of yourself and how you treat yourself. I would compare it to the bullies at school (and as you might know, there are a lot, when you are different than others). They want to hurt and expose you, but you have always the choice what you think of yourself!
Mirk: If you had the ability to get rid of any one of the problems the world has faced in the last years, such as war or hunger or pandemics, which problem would you get rid of and why?
Susanne: I think that if everyone followed the moral code, many problems would resolve themselves. You always have a choice! And if humanity was worth more than power and money, we would live in a more peaceful world.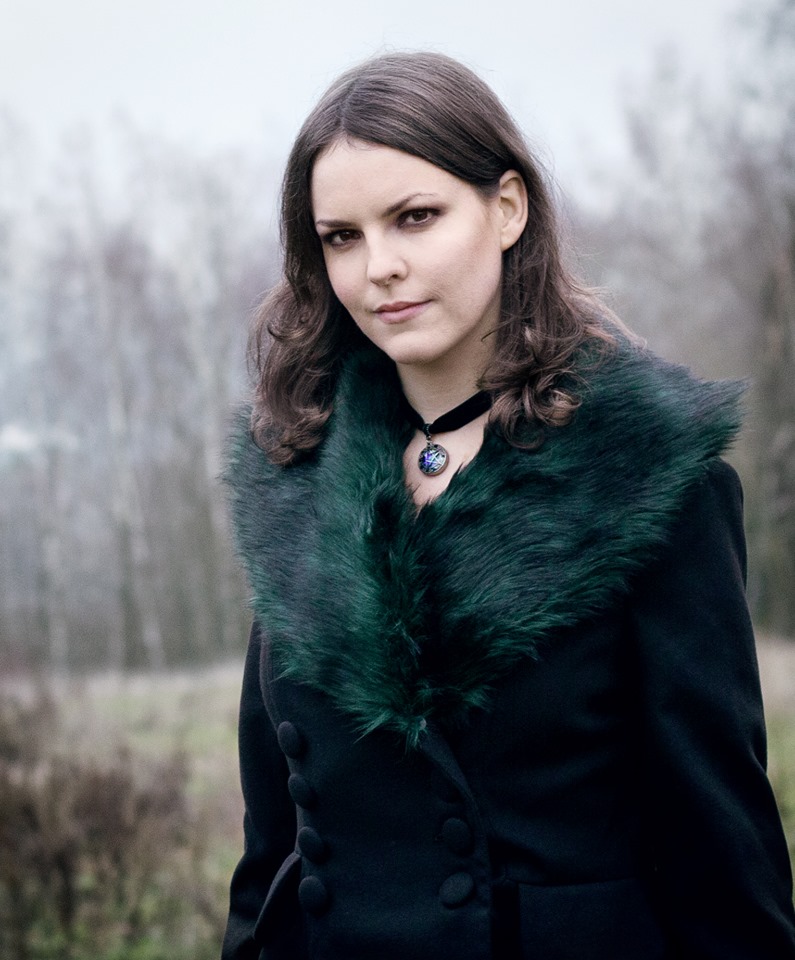 Mirk: Finally, I know it's hard to work on anything right now, but do MoonSun have any plan to release a music video for one of the songs in 'Escapalace'?
Susanne: Yeah, you're right! When you've just finished such a big project, it's really hard to plunge into something new. 'Escapalace' is a special album, because it was made within the year 2019 and we released one song including a music video each month. This album has been created backwards, so to speak. The only song that has no music video yet is "Blind" and we will probably make a video about that soon.
Mirk: Thank you Susanne for the interview! Best of luck for you and MoonSun in your future projects!
Susanne: Thanks for having me and stay heavy!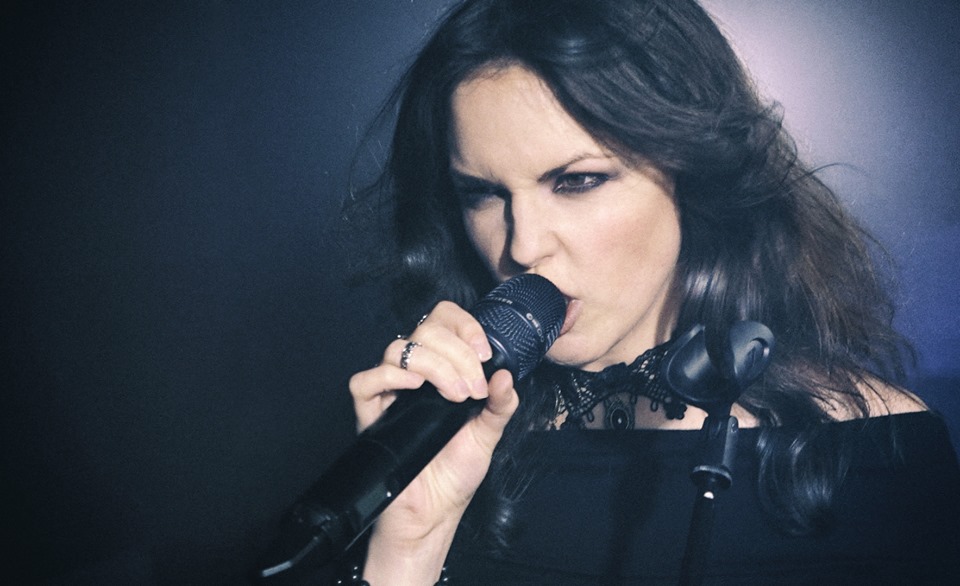 ---



---